If honeybees could ruminate on the idea of skis, they might be jealous of Dan Marion. To travel through the air on skis, with one's head pointed at the earth, and to then win a silver medal for doing so, is something that honeybees simply cannot attempt. Fortunately, they're content with making the honey that Marion and his team at Fresh Pickins farm package into jars to sell to customers in Southern Maine.
Marion won his medal at the North American Open Pipe Finals on February 24, 2008, in Breckenridge, Colorado. He was 21. For those familiar with the sport, which is rather like skiing in a huge skateboard park, but much faster and much higher in the air, Marion won the silver "with a 9, a switch 7 and an alley-oop flatspin."
His mother, Vicki, was not at all surprised that he won the silver medal. She and her husband, Peter, put Marion on skis when he was 2 years old and watched him grow in skill until he started racing at age 10, and then entered the world of sponsored, pro-skiing at 17 when he graduated from Windham High School. He competed in events all over North America, including ESPN's Winter X Games, where he finished third at the 2009 World Skiing Invitational (superpipe) in Whistler, British Columbia, in Canada.
Although Marion kept skiing professionally until 2012, his life and career were upended in 2008, when he met a fellow skier named Abe at the Open Pipe Finals. Abe Zacharias was from York, Maine, and they discovered that they had the same friend group back in Maine. They also had parents who loved the land. Dan's parents were naturalists and beekeepers, and Abe's father owned Zach's Farm in York.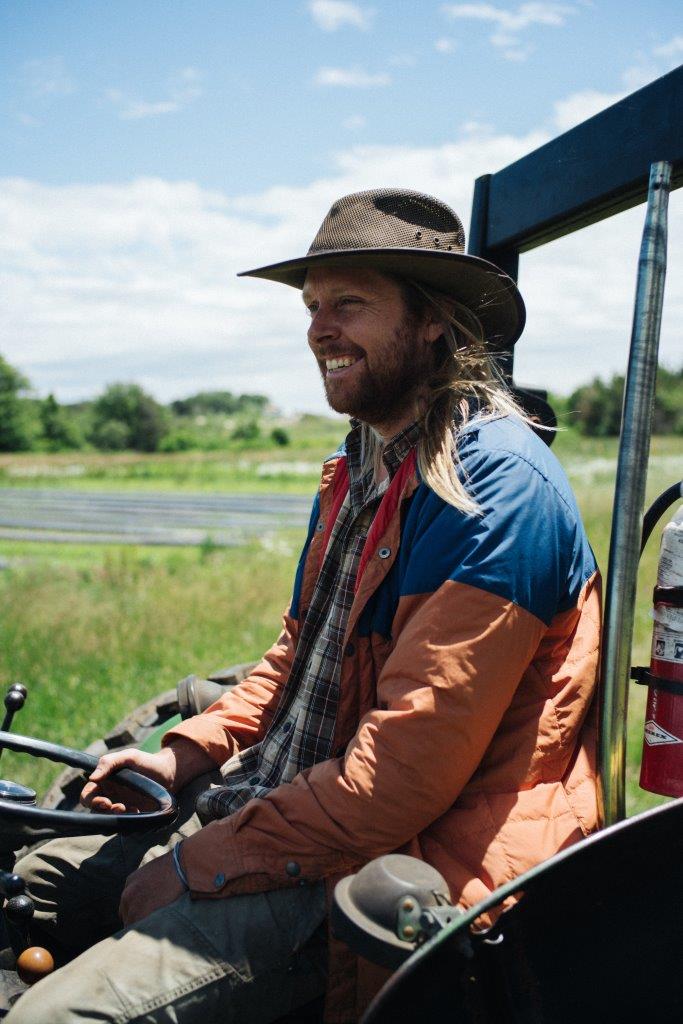 As Marion recalls, "My passion for farming and ambitions to start my own farm had me trading him a pair of skis for flower seeds the following week. Before I knew it, I was scribbling and rescribbling business plans and budgets while frequently finding my thoughts wandering to the upcoming summer."
Since one cannot easily ski when the snow melts, Marion recruited his cousin Elliot to help him plow the fields of his grandfather's land in Limington, Maine. He was planning to plant flowers to sell at farmer's markets in Southern Maine. His efforts were complicated when his cousin "came down with one of the worst cases of poison ivy" that Marion had ever seen. He discovered that the entire farm was covered with poison ivy. But, since Marion was immune, he kept plowing and planting and attended as many farmer's markets as he could. Marion was joined by his mother and more helpers as time went by. They grew 30 varieties of flowers, including sunflowers, zinnias, amaranthus, green mist dill, eucalyptus, and even basil.
Marion had obtained a degree in Environmental Science and had a big picture, macro view of farming. With Fresh Pickins Farm doing well in Limington, Marion hired a young lady and snowboarder named Dominic Thibault. Thibault was skilled in marketing and design and had a degree in Scenography, "the practice of crafting stage environments or atmospheres." Her work and designs can be seen in many plays, including the 2021-2022 run of the play "Le cas Joé Ferguson" at the Théâtre du Trident in Quebec.3
Thibault is a "detail person" with strong organizational skills. She and Marion also share an intuitive sense of what is right for the land. In 2015, Marion, Thibault, and Vicki decided to lease 20 acres of the Ram Island Farm property owned by the descendants of P. Shaw Sprague. The land sits on the ocean in Cape Elizabeth and has proven ideal for Fresh Pickins, and is closer to the markets of the Portland area. They moved the operation from Limington, leaving the honeybees in the careful hands of Vicki in Windham. They currently use about five acres of the Ram Island property.
Thibault has helped rebrand Marion's venture, dropping the word "farm" from the name, and has created a new look and feel for their website and the designs of the many flower and herb-based products they sell in local stores. They have branched out from the original crops of flowers, although flowers are still a mainstay, with the farm supplying as many as 600 bouquets a week to Whole Foods and many more to other vendors and markets.
Their venture into value-added products like lip balm, honeys, and skin creams has been very successful and has provided year-round income since the products are not perishable. Marion and Thibault also spend time engaged in sustainable wild foraging for plants like wild ramps and the Chaga medicinal mushroom, which they sell under the Fresh Pickins label.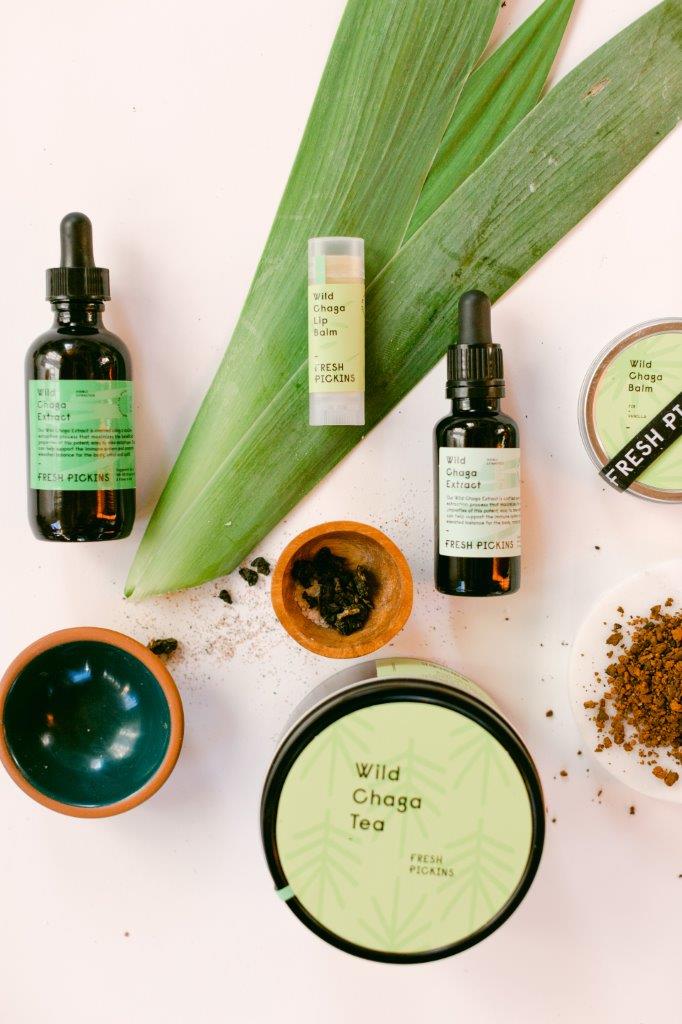 The farm's off-season products are developed with a particular demographic in mind: for those who pursue an active lifestyle like surfing, skiing, or hiking. The formula is working, and in 2021, revenues grew by 60 percent. Marion employs 10 summer employees, most who came without advertising, all who returned for a second season in 2021. The staff has become adept, to the point that Marion and Thibault could step away, and the farm would continue to run. They're now focused on building the brand and strengthening community relations.
I was impressed with Dan's dedication to his work, a work ethic that seemed to match his first career as a professional skier. Hard work is good, as bees will affirm, especially for farmers who ski upside down. But I was even more impressed by Dan's sensitivity to the land. We had a fascinating discussion about his view of the land as a living organism and the humbling experience of working with the land as a partner, and the importance of being aware of what the land and the plants needed. Our conversation grew quite metaphysical, and Marion told me about a watershed experience he had in 2017:
"I once had a clear moment that, as a farmer, I had a big responsibility. That I'm the bridge between the land and the food or the medicines that people need. I'm the one that is harvesting the fruits of this organism. It wasn't meant to be scary. It was just to let me know that that's what I was, and it was a big responsibility. That shaped me."
After 13 years of farming, working 10-hour days, six days a week, Marion's efforts, joined by the work of his mother, Vicki, his partner, Thibault, and their excellent staff, have all demonstrated that attitude and creativity make a huge difference.
Marion and Thibault keep their spirits and imaginations fresh by "adventuring" between the months of December and March. They hop in their specially outfitted van and travel far and wide, researching farm and product ideas, hiking in the wilderness, relaxing and meditating, and yes, sometimes, if they're in the mood, skiing upside down.