Tea has always been a part of the Stowe family. What initially started as a traveling tearoom in 2011, bringing tea and baked goods to families all over Middle Tennessee and parts of Alabama, has transformed into what is now a physical tearoom on a 68-acre farm in Campbellsville, Tennessee. Three Sisters Tearoom is run by Jennifer Stowe and her three daughters, Julia, Andrea, and Meredith.
The Stowes would drive in the family car and set up base at various sites, including local senior centers, nursing homes, and libraries, to bring tea and cookies to local communities. The family would organize discussions about the history of tea, teach patrons about the different kinds of tea, and offer tea tastings.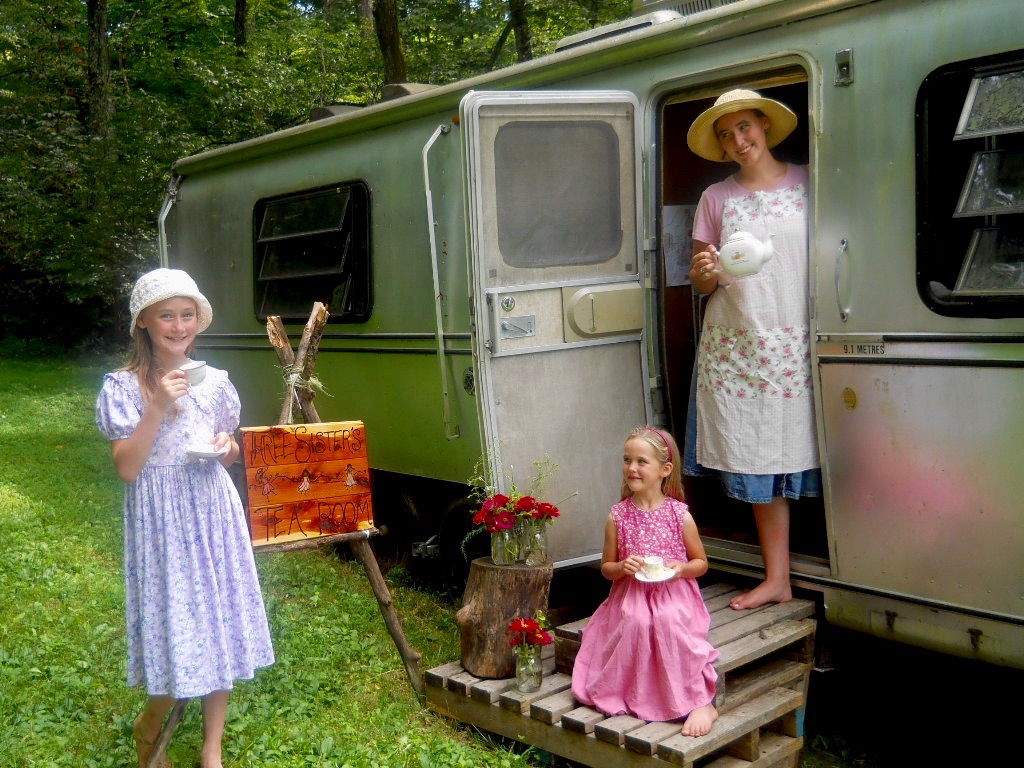 Three Sisters Tearoom
After the family's barn burned down in 2014, they had the idea of rebuilding and transforming the place into a physical tearoom. "We just thought maybe we didn't need to travel so much bringing tea to people—we could have them come to us," said Jennifer, mother to the three girls. Despite sitting on a large farm, the tearoom itself is tiny, with maximum indoor seating accommodating up to 20 guests at any one time. Weather permitting, there are an additional eight seats outdoors. "Six years on, that little tearoom has been home to all of our events and gave our traveling tearoom a home," said Julia.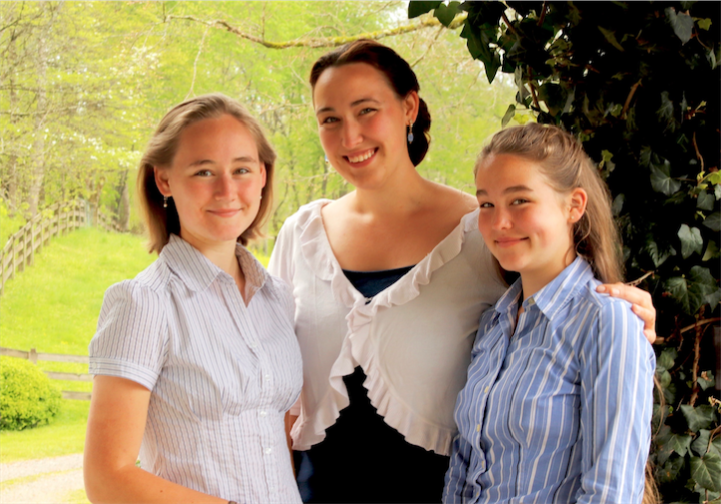 All three sisters have a role in the tearoom, from greeting guests, to baking the numerous sweet treats on offer, to washing dishes after a long day of entertaining guests. "Meredith was only six when the tearoom first opened. She was our greeter and just hugged everybody! And a lot of our clients are seniors, some of them widowed, so it meant a lot to them, getting a hug from a little girl," Jennifer told me.
Jennifer's second daughter, Andrea, is responsible for the analytical and organizational aspects of the family business, like filling out the spreadsheets, scheduling, sending newsletters, and other administrative duties. Julia oversees the baking. "She has mastered the scones. We have our signature lavender white chocolate scones, which she makes so well with lemon curd," said Andrea. The youngest sister, Meredith, still greets all the clients, even at the age of 13. She also irons all the tablecloths.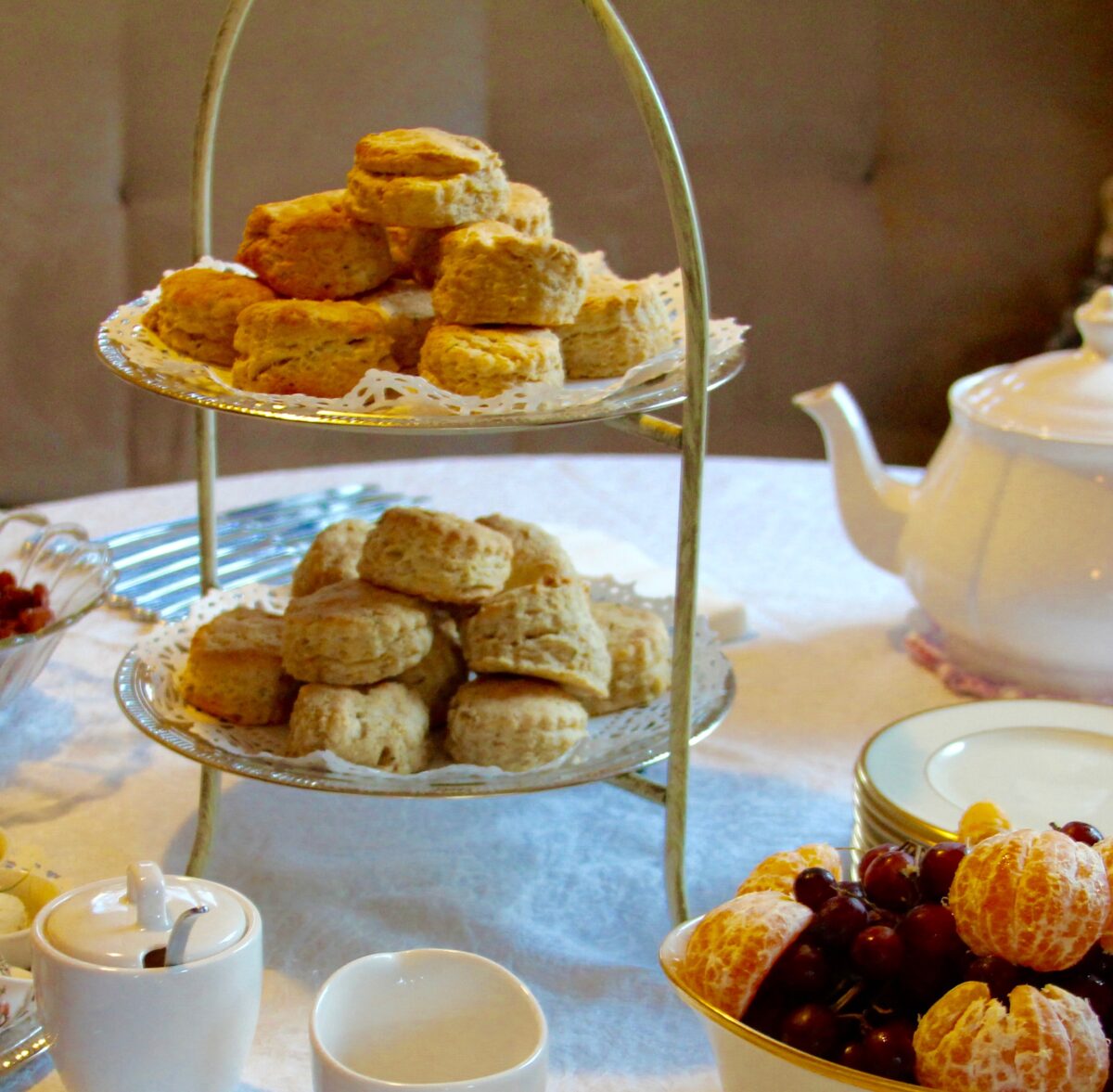 Operating a family business has its advantages. Jennifer said if she didn't have the chance to run the tearoom with her daughters, she probably wouldn't run one at all. "For me, it's really the best situation. I get to do something that I love, express creativity, extend hospitality, and work with my most favorite people in the world." The tearoom simply serves as an extension of the Stowe family home, and this translates into the domestic comfort and warmth it provides to its patrons.
The most important part of running a tearoom is building a community, Julia told me. "It's very much a place to build friendships, and seeing people through the years who were strangers now become very dear friends, both with us and each other, is a treasured aspect of having a tearoom."
A Place of Deep Friendship and Community
The tearoom served an important role to the local community after the pandemic lockdown restrictions were lifted. "Mom brought a lot of joy into their lives," said Meredith. "It was just a time for them to come and enjoy peace, and spend time with people after being home for so long."
Jennifer explained that a lot of women who visit her tearoom have suffered many heartbreaks and tragedies, whether that be losing their husbands, jobs, or other family members. However, the tearoom offers them much-needed solace and friendship.
One of the most touching aspects is the uniting of patrons, regardless of age or experience. "When you see a senior and young adult who just find similar passions and can converse about it, that, to me, is just amazing," said Meredith.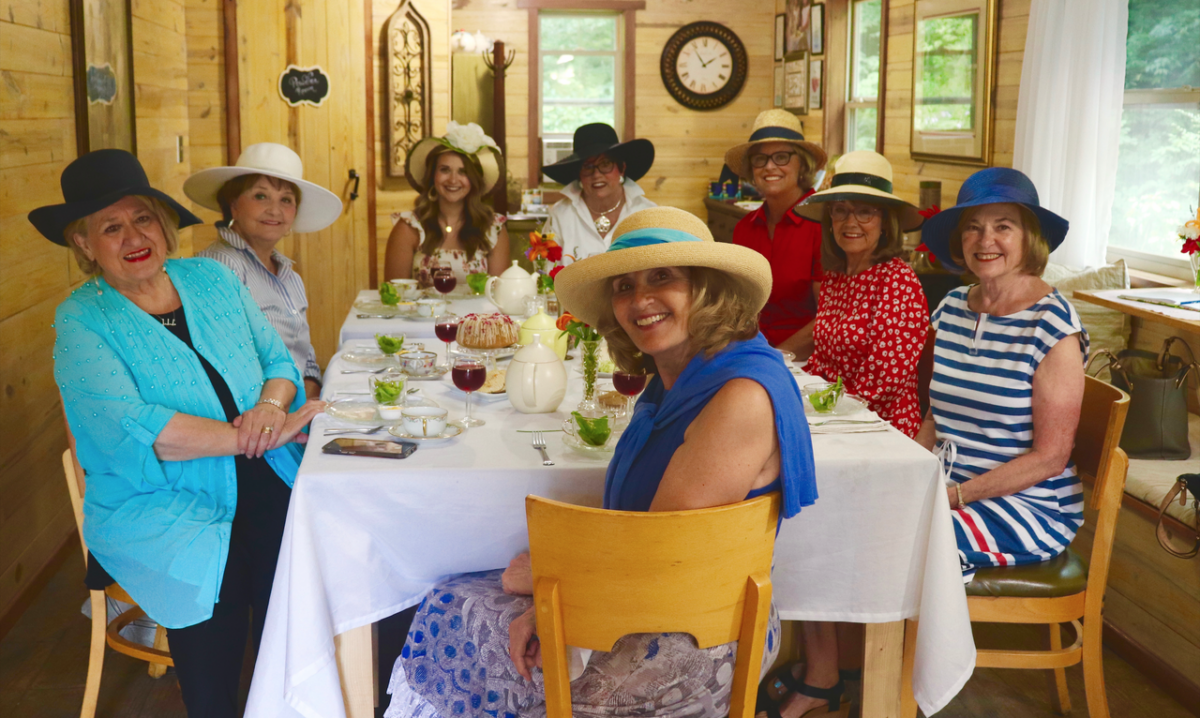 The tearoom also offers events, one of their popular ones being their Afternoon Tea Flight, which involves learning about a different country each month. "We enjoy tea the way they would have it, and we eat their food," said Jennifer. The owners provide a small presentation on the origin of the tea, along with cultural aspects like music, food, and even the use of incense. The tea flight starts from China, continuing all the way through Europe, and eventually landing in the United States. Each attendee receives a little passport and gets a stamp for every Tea Flight attended. Jennifer said it offers customers the opportunity to experience different cultures, something they may never have gotten the chance to encounter coming from a small town.
They have even featured yak butter tea, a popular beverage in the Himalayas of Central Asia, particularly in Tibet. This drink was traditionally drunk by the Tibetan people of the North to provide energy and to keep warm in the harsh winters.
Literary tea events are another community favorite, where, according to their website, ladies of all ages are invited to join book discussions over delicious cream teas. The event features a perfectly curated, themed menu that reflects the essence of the book.
Fresh Produce Straight From the Farm
Three Sisters Tearoom uses locally produced ingredients in all the items on its menu, including eggs, greens, tomatoes, corn, potatoes, rhubarb, peppers, and even fruit. The family grows just about everything on its 68-acre farm.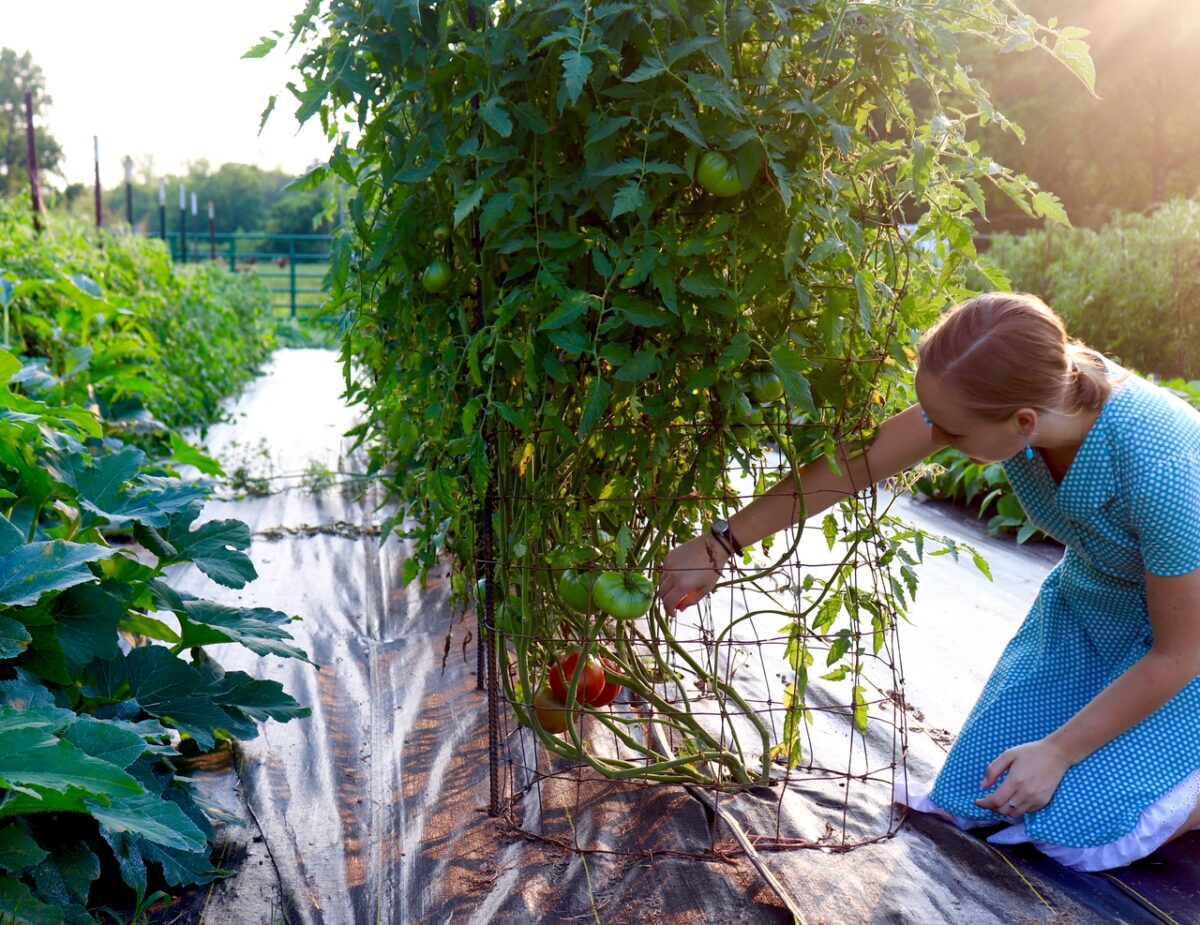 The family also owns many animals, including chickens (for meat and eggs), ducks, and a small herd of Highland cattle (for milk and meat), as well as a few dogs and cats.
The tearoom is sometimes closed for a week or two during the height of summer, when the garden is bursting with fresh produce. This allows the family to finish canning and processing the food and to get ready to open again the following week.
Looking to the Future
Over the years, the Stowes have brought much joy to the lives of everyone they have encountered. They grew from a simple traveling tearoom to building a beautiful paradise for the local community to visit and relax in. But their journey doesn't end here. The family has plenty of exciting plans for the future, from organizing tea talks on the road to taking their love for tea into classrooms, libraries, and historic homes in the form of educational classes and lectures.
Jennifer has also written many titles and tea-themed books, like "Book of Days: An Artful Guide to Life-Long Learning," "Afternoon Tea: Rhymes for Children," "Infused: Tea Time in Fine Art," and "Wee Bites and Nibbles: Manners and Menus for the Tiniest Tea Drinkers." Her daughter, Julia, is a graphic designer and frequently aids in the artistic production of the books.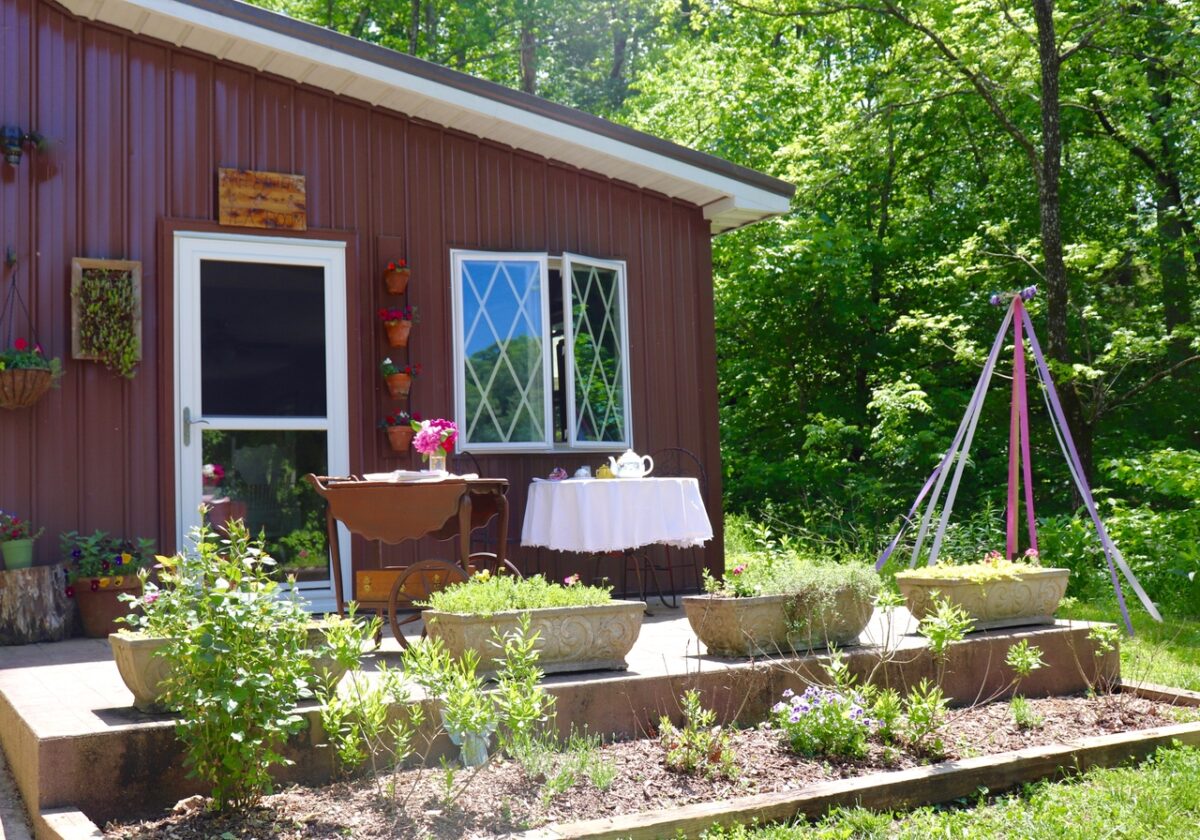 Other short-term plans involve planting more perennials to liven up the grounds, building a courtyard garden, and building an outdoor room where they can serve tea and host more people.
Outside of the tearoom, the girls share their admiration for tea with their friends in college and while traveling. "It draws people and builds relationships, even outside of the tearoom business," commented Andrea.
"Our tearoom is certainly very dear to my heart," said Julia. "And whatever different paths it may take in the future, it will still be part of our lives in some way."