Timeless, colorful, and alive: such is a room designed by James T. Farmer III, interior designer, gardener, and all-around Southern gentleman. Farmer embraces the warmth of spirit and classically beautiful, seasonal lifestyle of the South, from generations of his close-knit family and his hometown of Perry, Georgia, and he brings it into his clients' homes across the country.
Farmer is the author of 10 books on interior design, gardening, entertaining, cooking, and, in general, how to beautify everyday life every day of the year. His titles include "A Time to Plant," "Sip and Savor," "Porch Living," "Wreaths for All Seasons," "A Time to Cook," "Dinner on the Grounds," "A Time to Celebrate," "A Place to Call Home," and "Arriving Home." His latest book, "Celebrating Home," delves deep into his warm and sincere philosophy on staging seasonally inspired celebrations at home, to recognize life's precious moments—both small and grand.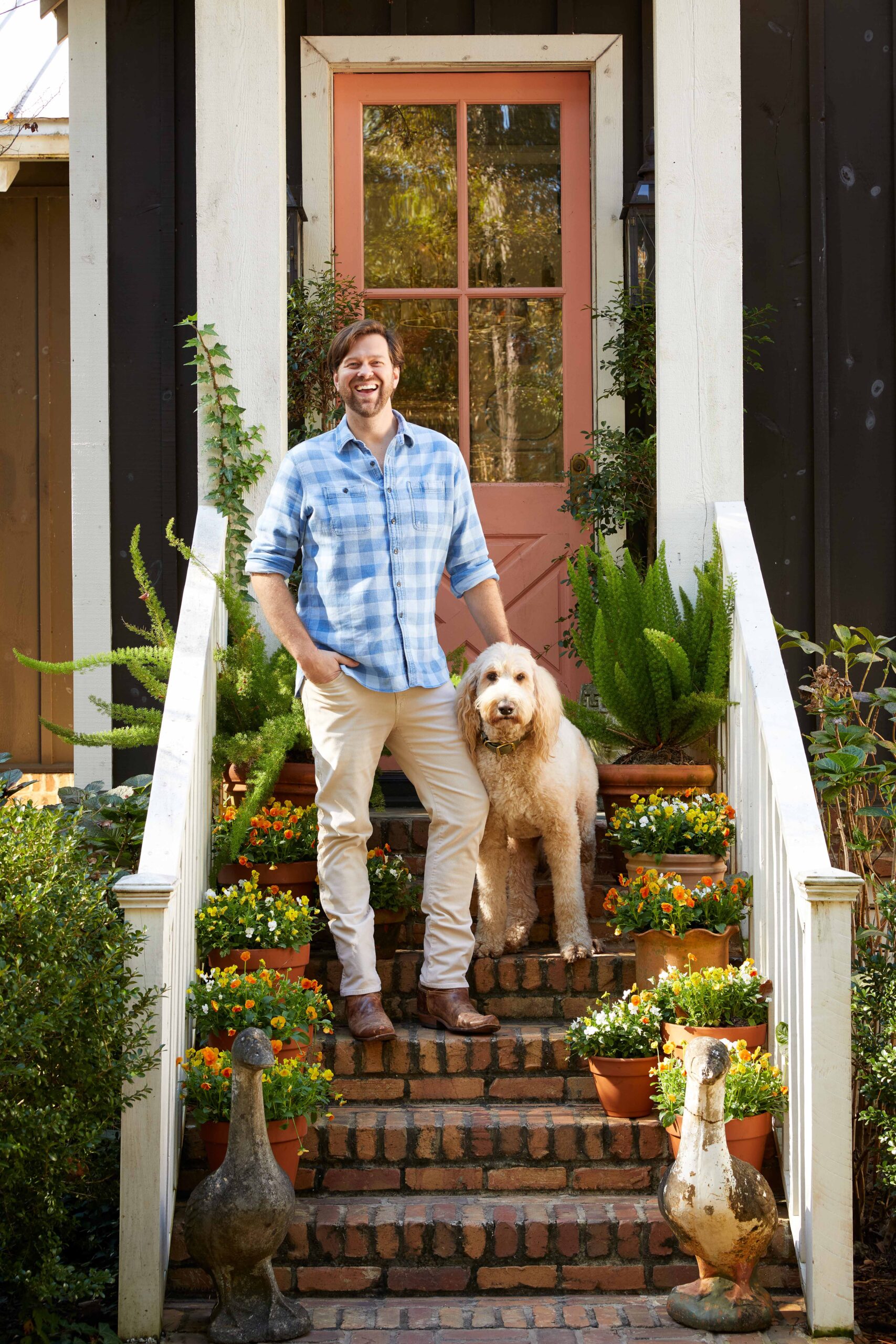 American Essence: You've written a lot about classic, traditional style. What are some Southern design elements you find yourself coming back to again and again?
James Farmer: Mixing heirloom pieces and contemporary style is how I strive to keep designs both classic and fresh. In the South, we are proud of what came before us, so mixing what's "mine, Mama's, and Mimi's" is a great way to accomplish that. I love mixing silver with contemporary art and brown furniture with freshly upholstered items. In my designs, I tend to use a classic mix of patterns with a floral, trellis, and animal print. You can't go wrong with elements of nature.
AE: Where do you find the most creative inspiration?
Mr. Farmer: Nature is always my biggest inspiration—flowers, colors, plants. It is our greatest gift! I also love going to other people's homes for dinner parties—how they do flowers, what they serve, how they host. We can always draw inspiration from others.
AE: What do you feel a space needs before you feel it's complete?
Mr. Farmer: Flowers! I decorate in layers—layers of fabrics, layers of patterns—but a space feels complete when we place flowers to add that welcoming touch.
AE: Your grandfather and other family members before him were preachers, and their influence seems to come through you by way of the rich voice in the books you've authored and in your social media posts. In what ways have your family and upbringing shaped you, that you hope you can bring to your projects and people's homes?
Mr. Farmer: As a preacher, my grandfather delivered messages that were delightful and hopeful rather than scornful. My grandmother would host people after church, for holidays and throughout the year—their home was a welcoming place for any and everyone in their lives. So much of who I am is because of them. People were drawn to them and their graciousness, and I hope that translates in my life and work.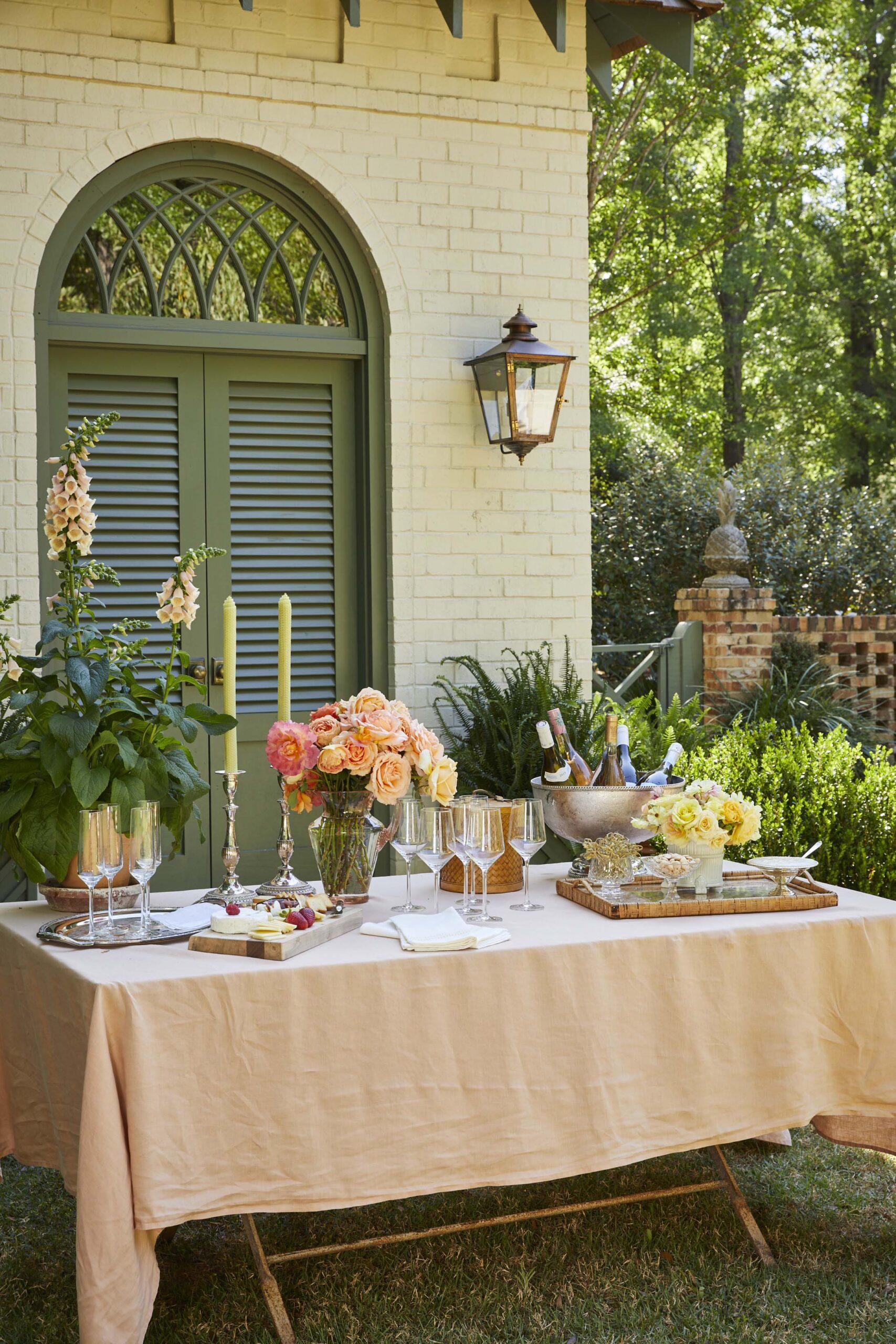 AE: You've written about faith, such as how you "see our Creator" in the garden. Can you tell us a little more about the role of your faith in your life and work?
Mr. Farmer: The garden was His creation, and at the end of the day, hopefully I'm glorifying the Lord's work in mine.
AE: What aspirations do you have?
Mr. Farmer: Writing is something I truly love. I have 10 books ranging from cookbooks to interior design books, but the one thing they have in common is that I write all of them. I plan to continue writing as much and as often as I can.
AE: Can you tell us about a recent project that has been close to your heart, or that you are especially proud of?
Mr. Farmer: There's a project we recently completed in Alabama that I first worked on 20 years ago. Very early in my career, this family trusted me. It was small scale—just some work in the garden and a few things inside. Having them trust my team to come back for more work at this point in my career feels very full circle.
AE: What are some simple but effective ways to give a space new life, without packing up and changing address?
Mr. Farmer: A little paint goes a long way! Add fresh flowers, get new pillows, and be inspired by the seasons.
AE: A lot of people have a knack for decor. How did you decide to become professional so early on?
Mr. Farmer: I actually started helping my mother and grandmother's friends with flowers, pots, and party prep before I could drive, so this style of work has truly become part of my being. Leaning into the ways I could continue as a professional led me to the design world.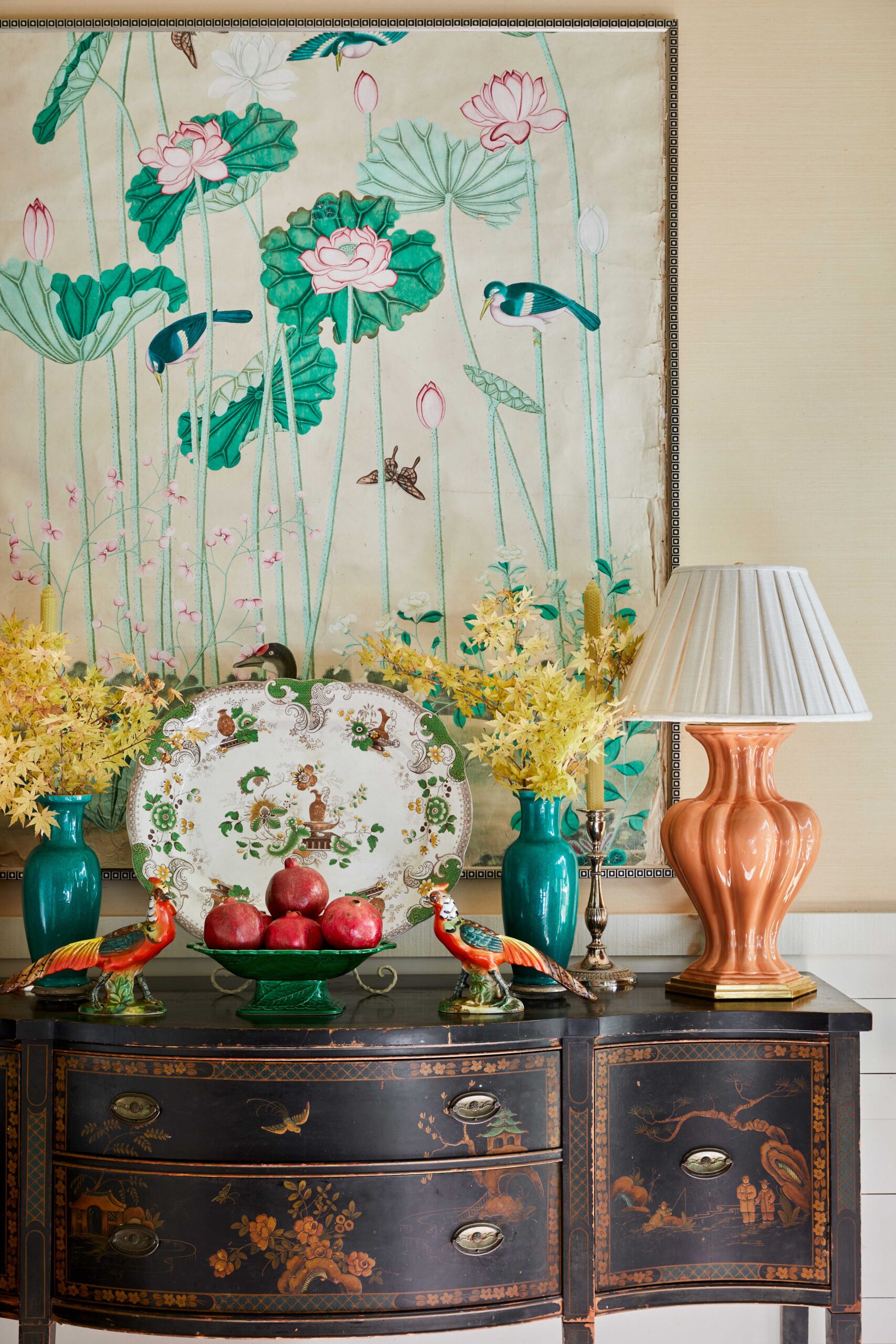 AE: What advice would you give to amateur or budding designers with an itch to do more?
Mr. Farmer: I advise young designers to learn from the ground up. So many teams go into making design projects happen—builders, architects, landscape. Learn from them all, rather than just from what you think you want to do. You may fall in love with another aspect of the design world! Always ask what you can do, get real experience, and strive to get a real understanding of the work.
AE: You radiate positivity and this verve for life, and you have written about finding beauty, hope, and renewal even in coexistence with darkness, loss, and grief. Where do you find joy?
Mr. Farmer: Thank you. I find joy in my family, my friends, my work, and my surroundings. My sisters and I are very close, and I am fortunate to have a hand in raising their children, and my aunt and uncle's home is on the same property as my home, Farmdale. Staying close and connected is a vital part of my happiness—especially when life is busy. I also have an amazing work team, so often work feels like time with dear friends. I do my best to invest time in what matters, whether that's getting my hands dirty in the garden or babysitting my nieces and nephews!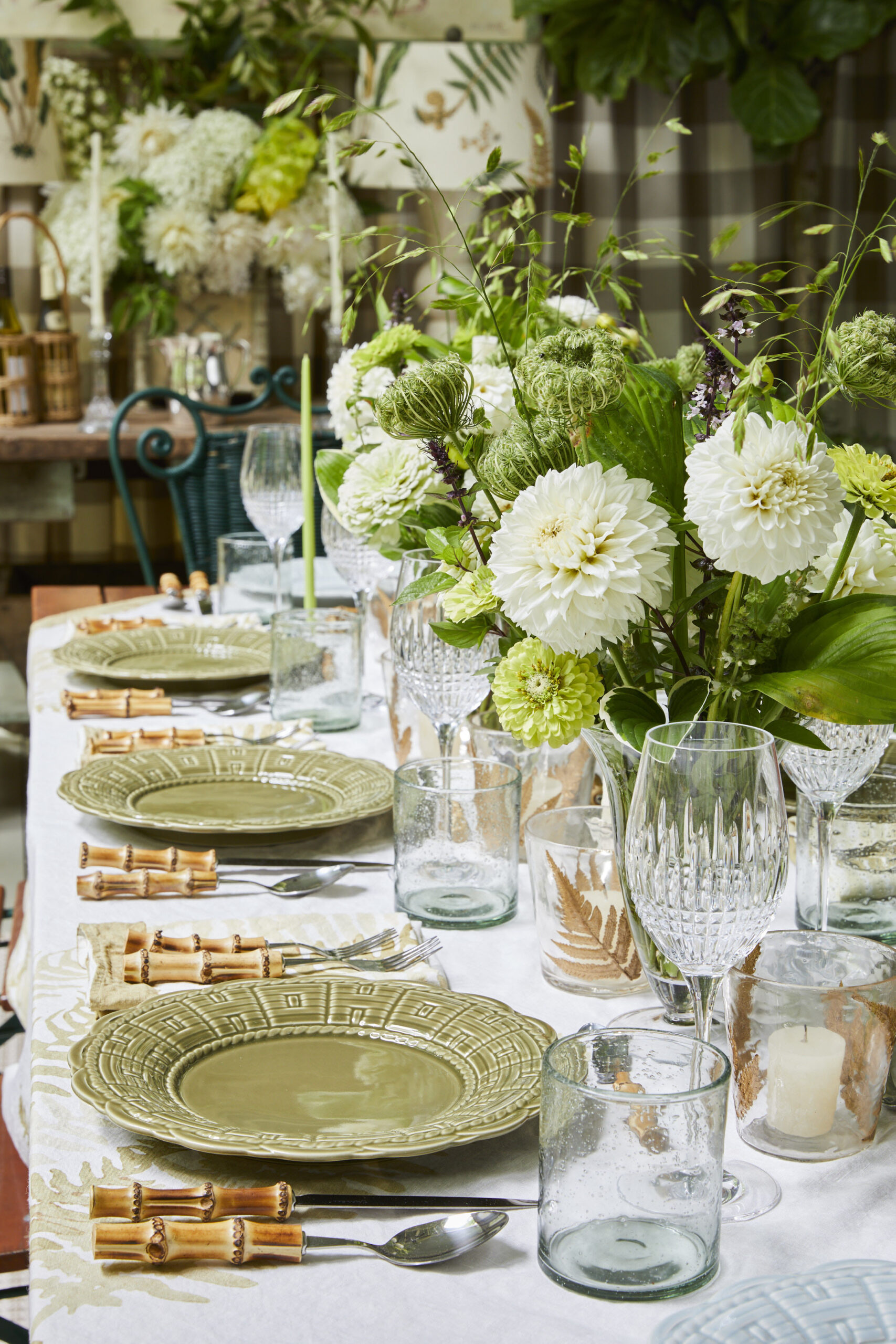 From July Issue, Volume 3