A combination of at-home and at-school learning is a hot trend in America today. Recent data from the Census Bureau reveals that 11.1 percent of K–12 students are now independent homeschoolers. Families choosing to homeschool have been fortunate enough to have alternative learning options available. One such educational model fills in most, if not all, of the gaps in a hybrid arrangement that combines the best of all educational worlds.
Step inside a hybrid homeschool academy and, from a physical appearance, it resembles a traditional brick-and-mortar educational institution. Parents drop their uniformed students at the beginning of the day where well-trained teachers are ready to instruct eager students in academic subjects deemed educationally appropriate, influenced by the school's ideological mission.
At closer look, this is the future educational model trending all over the country lately. In hybrid academies, children learn half of the time at home and the other half at an institution. This combination provides parents and students the flexibility of receiving instruction two or three days each week but continuing studies in their homes on non-instructional days.
Not to be confused with casual homeschool cooperatives which meet one or two days per week with parents volunteering at all levels, hybrid schools are more formal. Children wear uniforms ranging from logo-inspired shirts to full ties and blazers. The pedagogy leans liberal arts with a classical approach. The teaching staff are often experts in their field of study, helping students explore critical thought from the great minds of the past. Likewise, students follow pre-planned lessons with access to grading and transcript services—common necessities homeschool parents need and appreciate. Even though parents still remain the main influencers in the lives of their children, parents support administrators who, in turn, promise to uphold common traditional family values and ideologies.
Permissionless Innovation
In a commitment to academic and societal excellence, the hybrid homeschooling option solves many problems parents have about public and private education. In fact, it is often parents who bring solutions to the expanding market.
"The idea of these schools are great examples of permissionless innovation," says Dr. Eric Wearne, author of "Defining Hybrid Homeschools in America: Little Platoons."
"Civil society comes together to solve very local problems."
Wearne believes small hybrid homeschools offer flexibility, freedom, and unity in a focused mission. They attract families because of the mission clarity in identity and because they seek to serve their community members' desires faithfully, unlike comprehensive traditional institutions which often push conformity to cultural movements which may or may not align with family values and traditions.
Homeschool families essentially lay the groundwork for community learning in their own communities and find the support necessary to help the hybrid model come to fruition.
According to Wearne: "Families are not waiting around for state or local school district permission, and they're not hoping for a $10 million benefactor either. Everything is just lining up to help this [hybrid] model grow even more because these families are finding solutions and just doing it."
This is true for the tight-knit community of parents involved in Sacred Heart Academy's educational model overhaul. Today's robust enrollment registrations and a long waiting list are the fruits of Rev. Robert A. Sirico's leadership. The diocesan academy, located in Grand Rapids, Michigan, completely reenvisioned its future in 2015.
At the time, this was considered a financially risky move. And its support came from mostly homeschooling parents who actively participated and supported this new hybrid academy. Charitable donations kept Sacred Heart Academy afloat, allowing middle-class families access to a quality education without culture wars. And the results continue to attract families who never considered homeschooling, which has helped bolster enrollment figures, especially over the last couple of years.
An Extension of the Home
"Our culture is very enticing to families," said school advisory board member Angela VanHaitsma. As a homeschool mother of 6, VanHaitsma originally homeschooled full-time prior to trying out the academy's 2-day enrichment program for her eldest child. Her children have attended the diocesan academy in both full-time and part-time capacities over the years.
She says that families are drawn to its traditional Catholic environment where classrooms are extensions of the home.
"The hybrid's philosophies are rooted in a strong Christian mission, and the flexibility of full-time or part-time options truly accommodate the needs of our homeschool families."
And according to the school's philosophy, the hybrid exists as an independent institution eschewing secular influences while utilizing the best of pedagogical methods. This means very little to no technology usage for enrolled students. And this also means the hybrid operates independently of state and federal funding, relying instead on private foundations and donations every year to serve the big homeschool community of three Catholic parishes in the Michigan diocese.
Parents today are empowered by the innovation of hybrid homeschooling. It isn't taboo to homeschool now, unlike 20 to 30 years ago. In fact, the pandemic encouraged families to think more deeply about alternatives to public and private schools.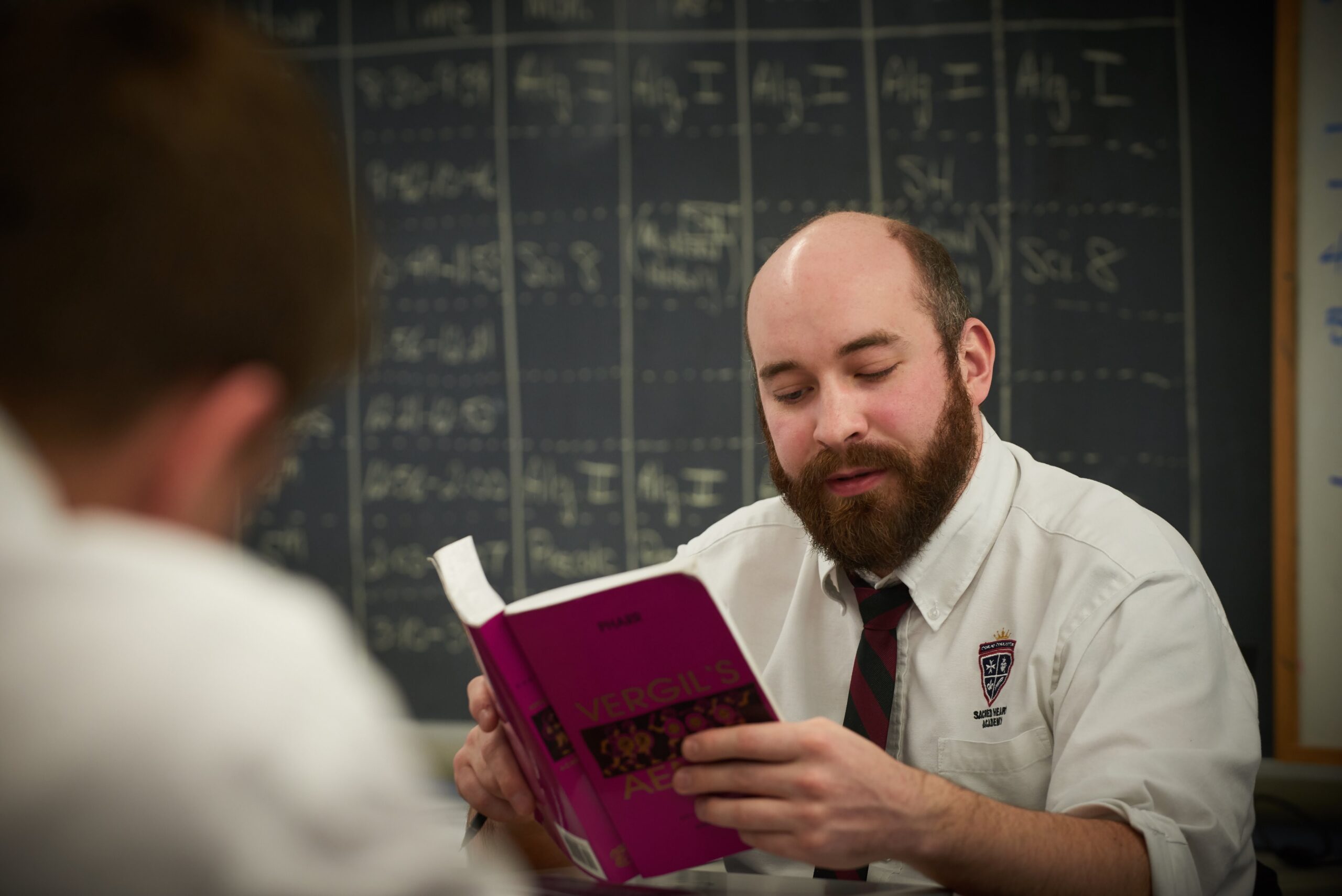 "The community was aligning to what we believed as a family," VanHaitsma said. "There's no question that my children will not be exposed to ideas contrary to our faith. They meet like-minded friends, receive instruction in robust courses, and still spend most of their time at home."
Findings from Dr. Wearne's research reveal why the hybrid schooling model appeals to Americans across the country: more family time, flexible schedules, and greater control over the educational environment and curriculum. The outcome is clear. Homeschooling strengthens American family values, even for families who choose to learn in small community-oriented hybrid models.
"Many parents are anxious about taking on the responsibility of full-time homeschooling," he said. "Hybrid schools allow parents to find an environment that is more amenable to them, culturally and academically, but also provides some level of structure and support for their homeschooling efforts."
The author says hybrids may have to sacrifice some of the benefits that larger public and private institutions offer. But operating in smaller facilities doesn't compromise learning well.
"Large public and private schools have tended to try and be all things to all families," he said. "Ten years or so ago, probably the bulk of hybrid homeschool families had previously been full-time homeschoolers. Now there seems to be more of a mix, with people coming to hybrids from homeschooling and full-time public and private schools.
"It's important to remember that these hybrid homeschool parents are also still buying into an institution and allowing it to have some influence on their kids—it's just a different sort of institution than they may have used in the past. But many hybrid homeschools explicitly state that one of their main reasons for existence is to support families—the schools themselves often argue that families are supposed to be children's "primary sphere of influence," with some community support from the school."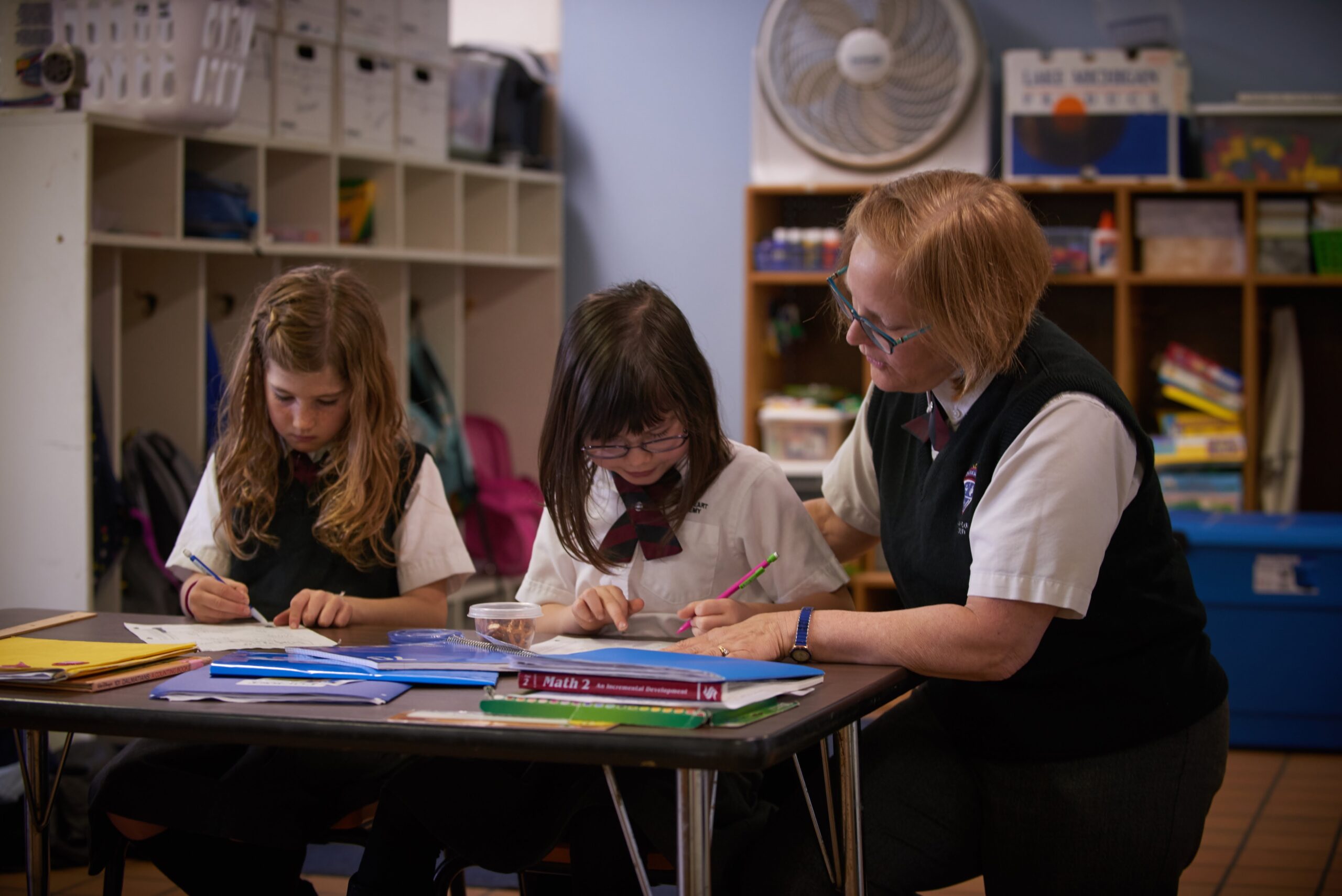 A Different Type of Institution 
In Thompsons Station, Tennessee, the very essence of hybrid homeschooling is based on the collegiate education model at Ironwood Academy. Executive Director Terry Morris says the students successfully learn to navigate academic coursework through time management through synchronous and asynchronous learning. On non-instruction days, students work through assignments—extensions of concepts taught in class on Tuesdays and Thursdays from professional teachers who are experts in their field.
"Think of our hybrid like a 2 1/2 day private school. Students receive stellar instruction from highly qualified teachers on Tuesdays and Thursdays. On Wednesdays, we open our campus to students to complete assignments, receive tutoring, and participate in special elective courses," she said.
Housed in a professional office building, the hybrid academy welcomes students to light, airy, and uncluttered spaces. And although only 70 are enrolled in grades 1 through 12, the projected growth of Ironwood Academy will max out at 180 students. Students are taught core subjects of math, science, history, and English—plus electives. This year's emphasis is servant leadership with mastery in critical thinking with Dr. David A. Tretler. The former dean of Faculty and Academic Programs at the National War College in Washington, D.C., presents an examination of global current events. Such electives provide students with a broad exposure to topics from inspiring instructors.
Partnerships with organizations help enrolled students but are also open to the greater homeschool community. Students thrive in electives ranging from personal finance, woodworking, health and wellness, to photography, theater, and robotics.
She believes Ironwood Academy has figured out the "best of both worlds." Their hybrid, which costs an average of $8,000 per year, is equipped with highly qualified teachers who are well paid and small class sizes that never exceed 12 students. There are no worksheets, and they don't "teach to the test." When children arrive at class, limited technology is the rule. There are no laptops. Students literally place their phones in a hanging shoe bag at the beginning of the day.
Her take on today's educational model is that institutions base success solely on academics. "We know that happy people find balance with work [or study] and hobbies. We teach our students to look for the breadcrumbs that God gives us about our uniqueness."
Finding and developing and pursuing interests will help them find their God-given profession or vocation, she said. "But God created us to be relational. We have to have time to wonder about God, to be bored, to meditate, to be exposed to a smorgasbord of electives—try one and find your gift!" she said. "We teach these children to explore, to think critically, and to love our neighbor as ourselves."
What also sets this hybrid apart from others is its emphasis on emotional intelligence. Developed by Dr. Joshua Straub, the EQ Curriculum is the first of its kind in the nation to be incorporated in a school-type setting. The program guides students through self-awareness techniques to increase empathy for others in order to create and sustain an emotionally safe learning environment.
"We have students who come to our hybrid to get away from the anxiety and rat race of traditional public and private schools, but you still find rigorous academics here without the added pressure," Morris said.
"This is not a shame-based environment," she said. "Our kids are not afraid to ask questions. We teach from the Socratic Method, which is dialogue-based learning. It's true, we have noisy classrooms for a reason."
Options like Ironwood Academy and Sacred Heart Academy are offering parents the ability to make better choices against failing public school institutions. Whether community-based and/or ideology-based, families seek to educate their children in a way that honors the pursuit of truth, goodness, and beauty. This sentimentality seems to be at the heart of the hybrid homeschooling movement sweeping the nation.
Dr. Wearne's findings point to growth that occurred prior to the pandemic.
"When every school shut down, people became more interested in a variety of different school models," he stated. "Hybrids were already around, and really weathered the past year relatively well. Just the fact that they mostly stayed open, like many private schools did, is noticeable. Parents see that success … [they] see that tuition is comparatively low (usually in the ballpark of $5,000), and become interested. Combine the fact that this model provides a lot of support and community, and the fact that more and more people are able to work from home—everything is just lining up to help this model grow even more."
"Every family is different and that is the beauty of having more options available," he said. With the growing acceptance of hybrids, families are further empowered "to try out hybrids which offer clearly-defined and amenable world views."
What Makes a Hybrid Homeschool Unique?
A split learning model combines a traditional brick-and-mortar location with supplemental learning in the home

Parents can take on a more active role according to the needs and development of the program

Offers flexibility and freedom along with the structure, scheduling, and testing typical of a traditional school

Because it is set up by the community and parents, the program becomes an extension of the home

The ability to more easily enrich students with a variety of elective programs
Krista Thomas is an independent writer, public speaker, and business marketing communications consultant. She serves TAN Academy as an academic homeschool coach. Contact her at [email protected]