Self-taught language enthusiast Moses McCormick, known to the online language world as laoshu505000 fluently mastered around 20 languages during his lifetime and possessed basic speaking knowledge of 40 to 50 others, including regional dialects. An avid learner, described by his family as dedicated and an inspiration to a lot of people, including his over 1 million YouTube subscribers, Moses found learning languages as one of his life's primary passions.
It all began after graduating from high school in 1999. "He was staying with our uncle up in Patterson Park here in Akron, Ohio," said his sister, Susan McCormick. "He used to always have this tape recorder, with a headphone set. And he would be listening," she told me. "I think he started out with Mandarin Chinese." This was the beginning of his prolific deep-dive into languages. Susan said she didn't even know he knew as many languages as he did.
After moving to Columbus, Moses began taking learning languages more seriously, launching his YouTube channel laoshu505000 in 2006, with the help of his best friend, Marcell. He used his channel as a way to document his language learning progress but also as a learning platform for his viewers and subscribers, teaching languages from Chinese, Japanese, Zulu, Swahili, Hindi, Arabic, Tibetan, Tamil, and more. As of 2021, he had uploaded more than 3,000 videos.
Leveling Up Language Learning
In 2010, Moses devised a unique language-learning method called the FLR technique (Foreign Language Roadrunning). Composed of six steps, its aim was to get you speaking the target language from day one. The purpose was to teach students real-world conversation proficiency in any language of their choosing. This method would lead learners to achieve full conversational fluency in just a couple of months. It is this same technique that helped Moses on his own language learning journey. 
During this time, Moses would also upload almost daily to his YouTube channel, one of his famous ones being his "Level Up" videos. These would involve him going out in public and speaking to strangers in their native tongue. Sometimes it would be Chinese, other times Somali, or even Russian. 
"And they'd be like, oh my gosh! Because he'd know exactly what they were talking about," said Susan. A lot of the reactions were funny as people didn't expect an American to speak their language, Susan told me.
Many of his videos became viral, attracting millions of views from fans all over the world. They served as a source of inspiration for all.
Susan said her brother never bragged about his knowledge. He didn't think about how many YouTube followers he had, he was simply focused on helping people who really wanted to learn a language.
'He was an inspiration to a lot of people'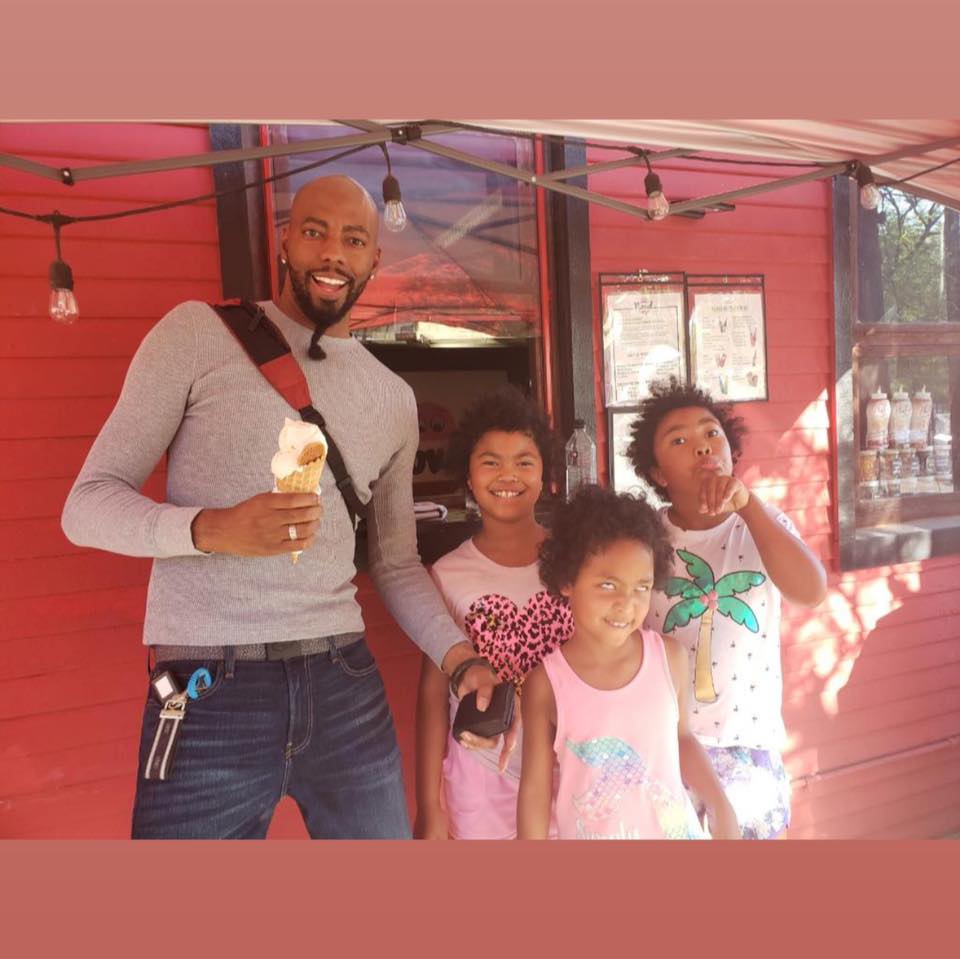 Moses enjoyed learning languages so much that he never viewed it as work. 
Susan said that her brother served as a source of inspiration for her eldest son. He looked up to him and would always say he wanted to learn to speak different languages like his uncle. 
Moses entertained, taught, and touched hundreds of thousands of people, both online and in-person through his charismatic personality and love of different cultures and traditions.  
Unfortunately, Moses McCormick passed away just a week before his 40th birthday on March 4 in Phoenix, Arizona. 
"He was on this earth and did all these things. He touched all these people. He really lived up to the name Moses," said Susan.
Fellow language-learner Anthony Quezada stumbled upon Moses's YouTube channel 12 years ago, in 2009. Quezada said that Moses was his trigger to start learning languages. He helped him become more open-minded, curious, and accepting of other perspectives. 
"Thanks to him, I have since picked up other languages like French and currently Mandarin Chinese. I have even gotten back to improving my family language (Spanish)."
When asked about the importance of learning languages, Quezada said that it is especially important right now. "If we could all do our share and make an effort to understand even one other culture besides our own, I think the world would be that much closer to peace and collective mutual understanding," he commented.
Susan believes her brother served as an inspiration for different cultures, especially African-Americans but also young people. She mentioned that some of the people who personally messaged her regarding her brother were only high-school students themselves. "He inspired them to work hard at it and achieve it, and do it," she said. 
"The most important legacy that he left behind is that you can achieve your goal. You just have to be disciplined."
'Moses gave the world his heart and soul'
Robert Nguyen, known by the name "Fugee," was Moses' best friend, and knew him for 22 years. "When I first met him, he only knew three languages. Mandarin Chinese, Cantonese, and Japanese, with Mandarin being his strongest."
He had the ability to affect everyone around him through his calm personality and compassionate nature. Fugee said he used to have an arrogant, competitive nature when it came to fighting games but Moses made him realize how important it was to be humble. 
Many people, both young and old, whether online or in-person were touched by Moses' compassionate and persevering personality. These are the same people who are continuing his important message of spreading love, positivity, and respect to all.