Learning how to apply the Pythagorean theorem while on a construction site, earning competitive wages per hour, all while working toward a matching scholarship that can be used for future tuition or employment needs—this is the model by which unCommon Construction hopes to encourage youth to explore a career in the trades, and break stereotypes about the industry. 
Aaron Frumin, founder of the New Orleans-based after-school program for high school students, unexpectedly found his way into the construction industry. He went to a standard, four-year college after graduating high school, but he dropped out in his third year when he was unsatisfied with the education he was getting. When Hurricane Katrina devastated New Orleans, Frumin traveled there to help out as a Red Cross volunteer. He ended up working as a day laborer on a construction site, and he stayed in the city. "I was using my brain and I was using math skills and engineering principles and social skills. I was making good money. … No one would have ever thought of that career path for me," Frumin said. He later went into teaching, and while working as a reading and social studies teacher in middle school, he realized the traditional classroom experience was not for him.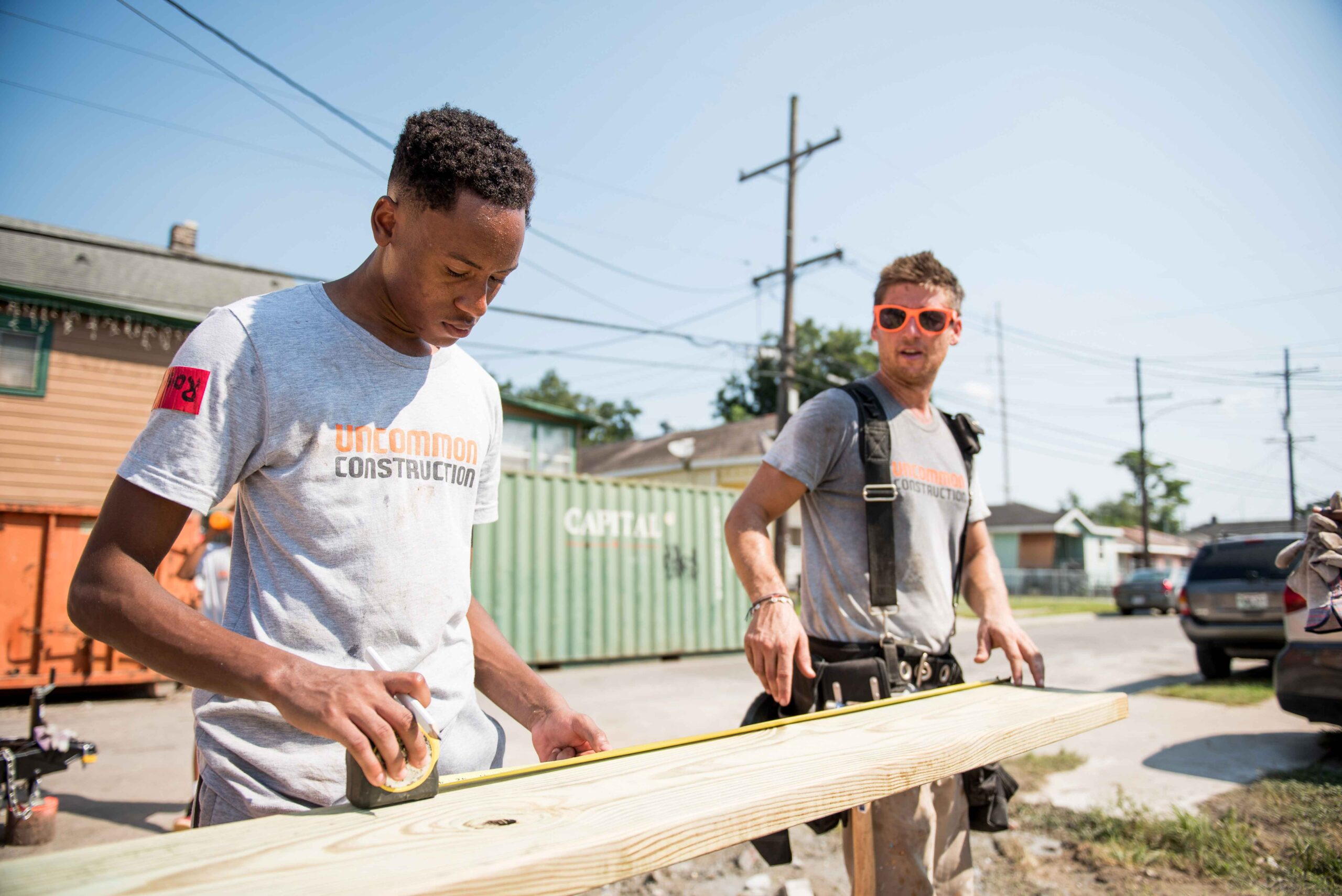 That's when Frumin thought about a program that could make education more relevant to developing students' real-life skills. "How can we have a real return on investment for them so that they have a little more skin in the game?" So in 2015, Frumin started unCommon Construction as a nonprofit that would hire students to build houses, with the employees being selected from partnering schools that would recommend highly motivated students to apply for the after-school program, while earning school credit and wages.
Students work 10 to 12 hours a week, with 6 to 8 hours on a job site and 2 to 4 hours in the classroom on "framing character": learning career building and professional development skills, as well as receiving technical training. They spend most of their time in the field because "we want to treat young people like they have value, and that their time is valuable, and we're not just doing worksheets that are easy for them to dismiss," Frumin said. 
At the same time, Frumin wants the program to develop skills in the students that will be helpful no matter what career they pursue in the future. "We put a very intentional emphasis in our alternative learning environment on the development and demonstration of soft skills," Frumin said. That includes learning teamwork, ethics, problem-solving, communication, and professional attitudes.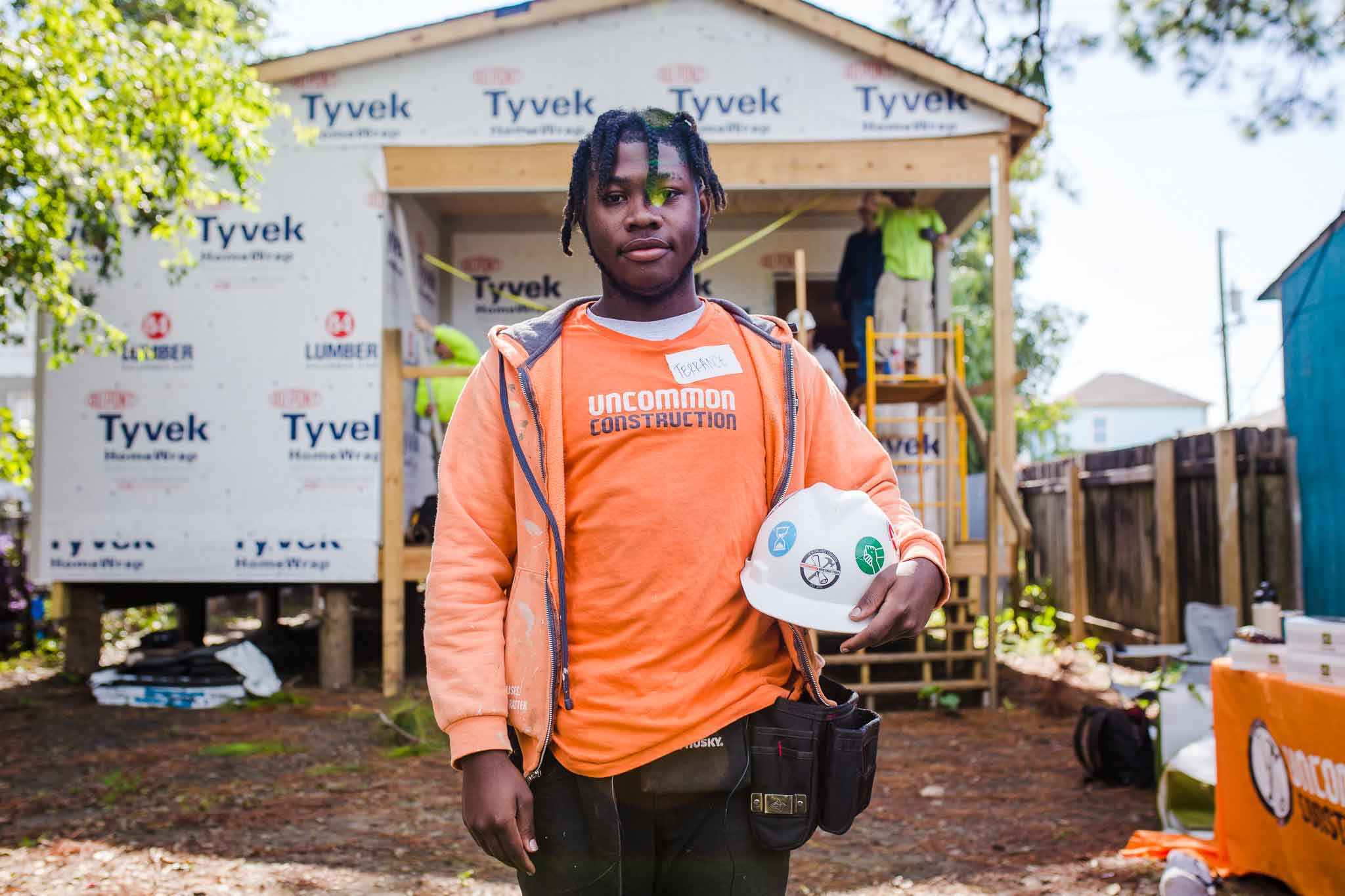 The program operates much like a real-life construction company, with students completing the building of a house in a school year. The house is then sold on the market. When the house is purchased, the company matches their paycheck with a scholarship, which can be used during their first year after graduating high school—whether for tuition, school supplies, or paying expenses related to their future job, should they pursue a career right after graduating.
Frumin hopes the program can help eliminate the stigmas associated with the construction industry, such as that it's a dirty job primarily for men or "the non-college material," as Frumin put it. "Some young people who may be seen as college-bound, like I was, may never be presented with opportunities that help them become self-actualized members [of society]," Frumin said. "They're held up or put down by a society that does or doesn't value blue-collar jobs."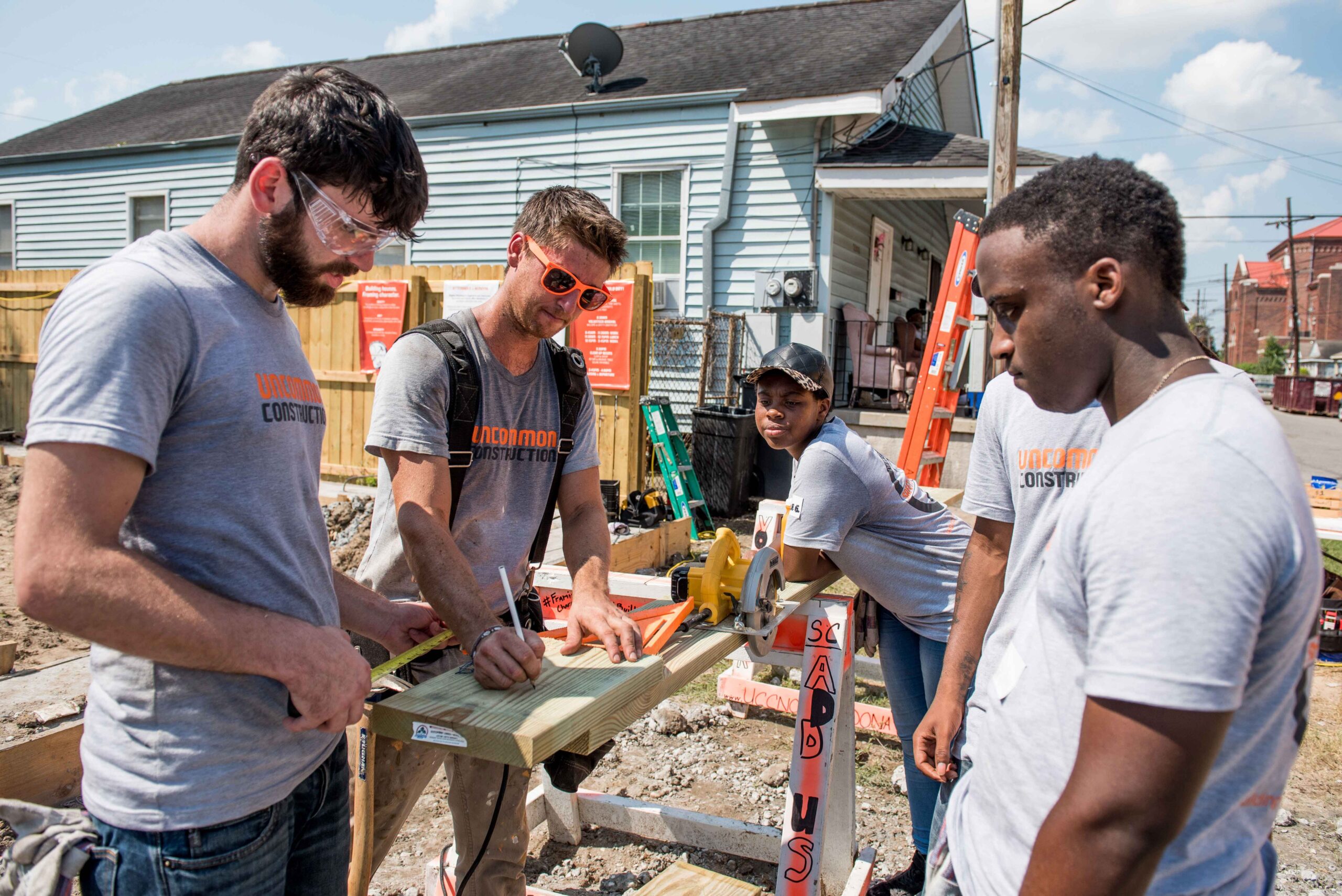 But the fact of the matter is that the industry employs a great variety of professions. "Big construction companies still need lawyers, and they still need an accountant. They rely on emergency medical services, they have security positions, and they require insurance," Frumin said. 
It is time to value the construction industry, he added. "There's a whole economy that surrounds our industry, and in fact, our industry makes up the backbone of the American economy. … We have to be part of changing the narrative for all the different people who are involved."
From March Issue, Volume 3