There's a small artistic treasure in the little city of Springfield, Ohio. Sometimes an everyday person creates a work of art that captures the spirit of a time. "The Hartman Rock Garden," created by Springfield resident Harry George "Ben" Hartman, is one of those works of art.
The foundation of Ben's garden is characterized by enduring patience in the face of hardship. In 1932, Ben was laid off from his job as a result of the Great Depression.
Jobless at 48 years old, Ben was trying to find ways to stay positive and keep busy. His garden started with his intention to create a fishing pond out of cement. He didn't know that this project would turn into an artistic endeavor lasting the rest of his life.
For the next 12 years, Ben would spend his time creating his garden. He gathered inspiration from multiple sources including friends, family, magazines, books, radio, and film. These sources would provide the content for many of his handmade structures and figurines.
Some of the objects in the garden are handmade using concrete, metal, glass, stone, wood, and anything he could get his hands on. He built over 50 structures, countless figurines, and surrounded them all with numerous plants and found items.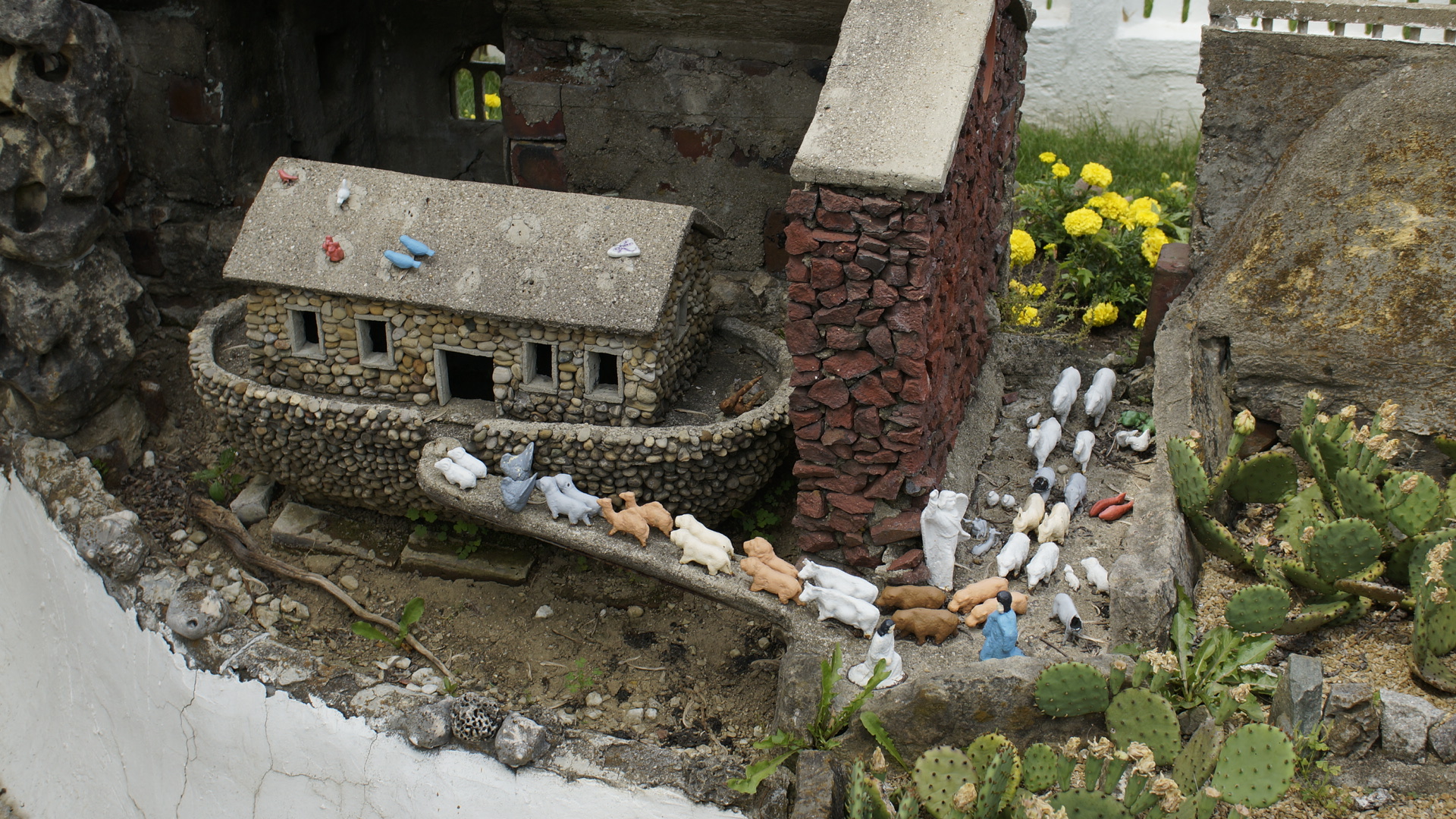 Walking through the garden is like being transported into a miniature world containing themes of American history and Christianity. Ben created replicas of historical monuments including George Washington's home, Mount Vernon, the White House, and Lincoln's cabin, all of which are around the size of large dollhouses.
At the back corners of the garden, Ben created a replica of Noah's Ark and a cathedral, which is the largest structure in the garden. "Noah's Ark" displays fourteen small pairs of animals walking toward the entrance of the ark. The "Cathedral" is modeled after medieval cathedrals in Italy and has Madonna figurines in it along with a version of Leonardo da Vinci's last supper.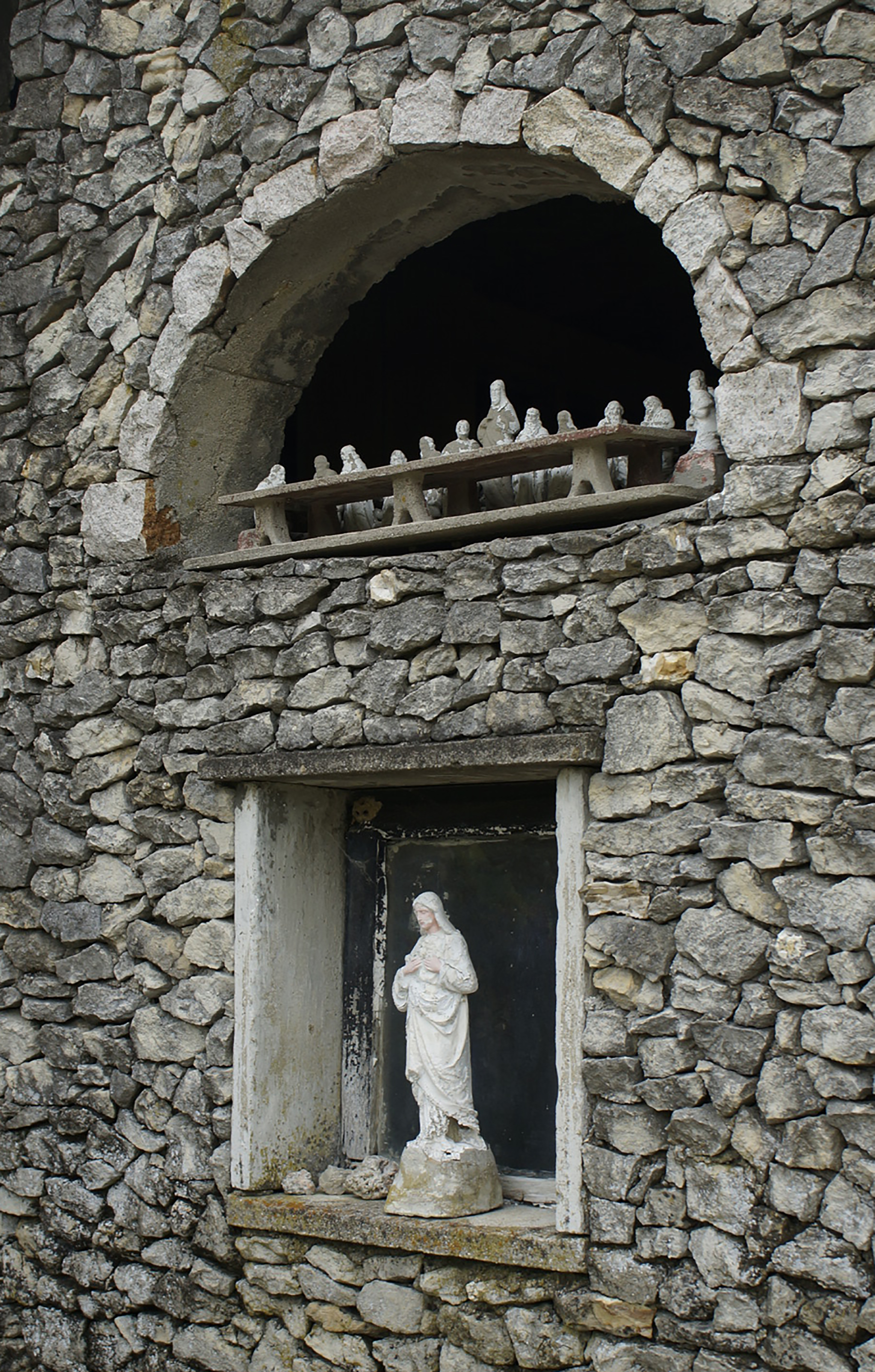 Outside of the historical and religious items are cultural items depicting folktales and nursery rhymes. Ben had "Snow White and the Seven Dwarfs" gnomes around the central birdbath. He also made a water well he called "Jack and Jill," a boy inside a pumpkin he called "Peter Peter Pumpkin Eater," and small figurines on a shoe called "Old Woman who Lived in a Shoe."
Sometimes life can throw us the unexpected. It can be difficult to know how we will take care of ourselves or our families when we are laid off from our jobs or an unexpected illness arises. For 12 years, Ben dealt with the difficulty of being laid off not by feeling sorry for himself, but by celebrating the things in life for which he was grateful.
Gratitude is my biggest takeaway from Ben's project. Despite the hardships life throws our way, we can choose to be grateful for and celebrate the things that are most meaningful to us. So maybe this obscure work of art can encourage the spirit of our time: a spirit of celebration and gratitude for life.
Eric Bess is a practicing representational artist and is a doctoral candidate at the Institute for Doctoral Studies in the Visual Arts (IDSVA).