Yolanda Kennedy once built torpedoes for the United States Navy. Now, she's building a better future for more than 100 young people each year.
The youngest of nine children raised by a single parent in Cherokee County, South Carolina, Kennedy always displayed a passion for learning. "I was a pretty good student" with a strong aptitude for mathematics, she said, earning business and middle school education degrees and teaching math in her hometown of Gaffney. 
Growing up in a region rife with poverty, Kennedy was mindful of how her mom had to stretch a dollar. Although Kennedy yearned to go to college immediately, "I didn't want to put the struggle on her," she said, and instead signed up with Uncle Sam. Her first Navy assignment took her to Hawaii, where training in electricity and electronics prepared her to help build the Mark 46 antisubmarine torpedo. She later served as a military paralegal before retiring to her hometown after 20 years of service. 
Disturbed by the memory of a sister who was kidnapped and murdered, "I knew I wanted to do something for the community," Kennedy said, so she dug into her pocket to start a community center. Its mission is fundamental: help young people—from preschool through college—become more educated and responsible so their aspirations can become reality.
Launched in 2008, the Academic Technology and Wellness Academy (ATWA) provides about 135 students a year with free or low-cost programs that expand upon the curricula of Cherokee County's public and private schools. ATWA offers after-school care and tutoring for kids aged 4 to 13; "life lessons" on topics such as behavior, money, and etiquette; Teen Talk Tuesdays via Facebook Live; pregnancy prevention classes; and a summer camp providing instruction in reading, writing, and mathematics along with field trips. Transportation from area schools to ATWA is free, as are hot, balanced meals.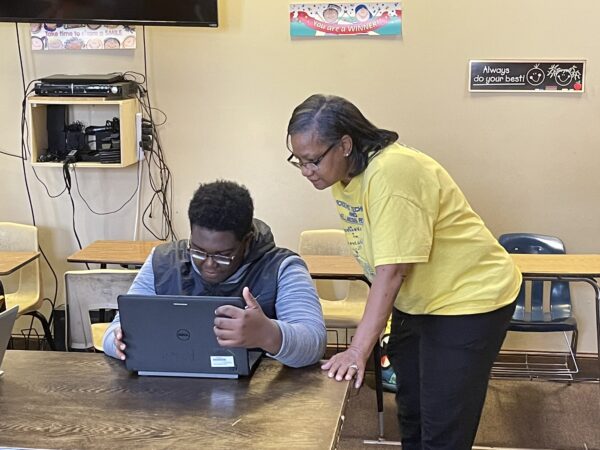 While her focus is on young people, Kennedy also stages a Feed The Veterans event each November to demonstrate the community's appreciation for their sacrifices.
At ATWA, Kennedy makes it a point to withhold program fees if it appears a family is incapable of paying. That's especially true of tutoring. "We just help them as they need help," she said. "Mostly, it's math, and since I'm a math professor, I don't mind helping." Over the years, the academy's growing popularity has prompted local philanthropists and businesses to support it. "We never turn a child away, whether they can pay or not," Kennedy emphasized.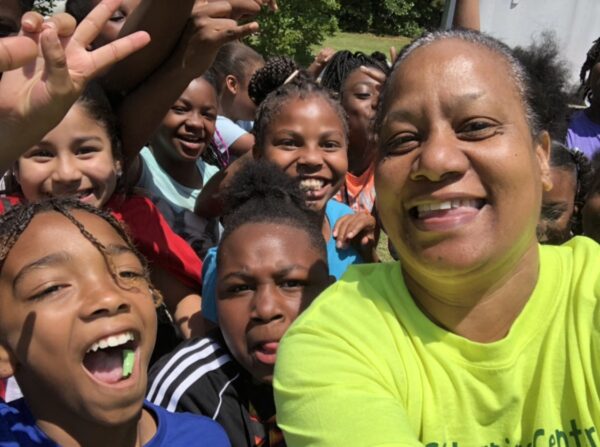 "Her program has just been very successful with both of my grandsons," said Vickie Littlejohn, grandmother to a 6-year-old who sang in the academy's choir and a 14-year-old with Asperger syndrome who blossomed when the robotics team he joined won an inter-school competition. "It just made such a big difference in his life and it prepared him for school as well, interacting, because he goes to a regular school," she added. The robotics program helps students enhance their teamwork and creativity and deepens their problem-solving skills. It is headed by Tony Adams-Wray, Kennedy's husband.  
While last year's COVID-19 lockdown prompted a scaling-back of in-person programs, it also gave Kennedy the opportunity to introduce the Teen Talk series, which proved to be a big hit. During the one-hour interactive sessions where teens are mentored by their peers and adults, discussion topics are chosen based on "what's troubling teens today," said Shanese Dawkins, the series' director. Over the past year, talks were given 48 out of 52 weeks.
"We had a young lady on. She was pregnant as a teenager [. . .] dropped out of school for a little while, went back, got her GED [. . .] went on to get her master's and then she got her doctorate," Dawkins noted. Another speaker, a graduate of Gaffney High School who received a four-year college scholarship, explained to young men how athletics is not the only pathway to success.
Jonna Turner, ex-CEO of the Cherokee County Chamber of Commerce, believes the innovative curriculum at ATWA not only helps kids overcome childhood challenges, but also prepares them to enter the job marketplace. "What she's doing is preparing these students to be productive citizens," Turner said. "So I feel that with Yolanda's mission and her passion and her vision to educate students of all ages, and the partnerships that she is growing in the community with manufacturing companies, with community colleges, [and] four-year institutions, I mean, that is a definite investment into the future."
"We're just trying to reach as many youth as we can," said Kennedy.
Neil Cotiaux is a freelance journalist whose work has appeared in newspapers, magazines, and business journals, mostly in the Southeast and Midwest. His work has largely focused on community and economic development, immigration, and health care. He works out of Spartanburg, South Carolina.