Nature has always been at the forefront of photographer Colin Tyler Bogucki's life. Growing up, he and his family lived in Outing—a small town in "Lake Country" in Northern Minnesota. Surrounded by woodland and lakes, he felt it was the perfect place to grow up. "I was outside all the time and always connected to nature," he said. Swimming, fishing, and hunting were a few of his passions. In 1991, Tyler attended college, studying psychology. After completing his coursework in 1995, he traveled to Alaska for an internship at a counseling center, where he immediately fell in love with the untamed wilderness.
Journey to Alaska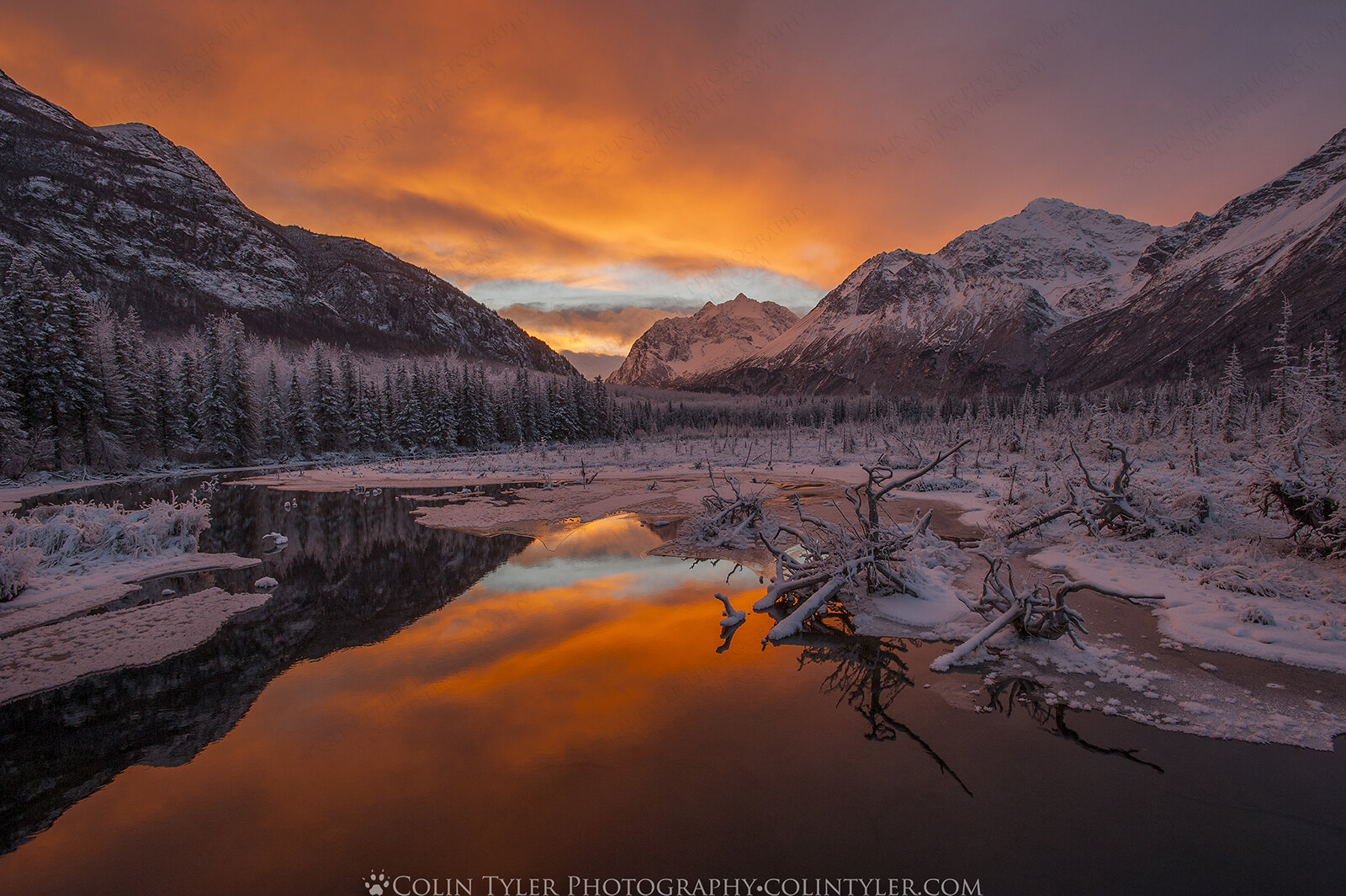 Equipped with a Minolta point-and-shoot film camera, he drove all the way to "the last frontier" in his little Toyota pickup truck. Tyler considers that trip as the greatest journey of his life. Struck by the natural beauty and scenery, he was hit with newfound inspiration. Words flew from his pen onto paper, taking the form of elaborate poems. "And I just had to keep pulling over and writing all these lines that were coming to me as I was driving," he said. Tyler would go on to spend many days capturing the many wonders of wildlife through pictures and poems. "I didn't want it to end. I didn't want to arrive in Anchorage—I just wanted to keep journeying because it was so inspiring," he said.
After finishing his internship, Tyler decided to stay as a substance abuse assessment counselor. However, he was far from happy. "It just wasn't for me," he said. Outside of work, he would take every opportunity to practice his photography skills. It was not until a few grueling years that he decided to take the plunge and leave his job to work on his art. In 1996, after being gifted his first professional camera for Christmas—a Nikon SLR film camera—Tyler had one of his photos published in the Anchorage Daily News. Even when offered a lucrative career opportunity with the federal probation system in Alaska, Tyler instead chose to follow his heart. "I knew I was walking away from financial stability," he admitted. "But I could not bring myself to do that work."
Struggles and Setbacks
Tyler spent the next few years in Minnesota, juggling between bartending and manual labor jobs while honing his photography skills. Finally, in 2007, Tyler moved back to Alaska and found work in a small portrait studio where he learned portrait photography and studio lighting. "I ran that for about five or six years in the little town of Eagle River, which is where I live now," he said. While Tyler enjoyed the skills and techniques he learned while working at the portrait studio, he primarily sees himself as "a nature and wildlife guy." After leaving the studio in 2013, he was once again at a crossroads, battling for financial stability. He fought off many moments of regret for not going on to graduate school or seeking what he called a "professional career." Despite many things seeming hopeless, Tyler was very grateful to be renting a small cabin on two acres of land in the woods of Alaska, located on the end of a road, with a creek running in the back of it. Tyler and his cat, Spike, lived a life that many would only dream of. In the summer, wildflowers and strawberries would grow all around the house. "There was also a deck out back where I could play my guitar and listen to the creek," he said.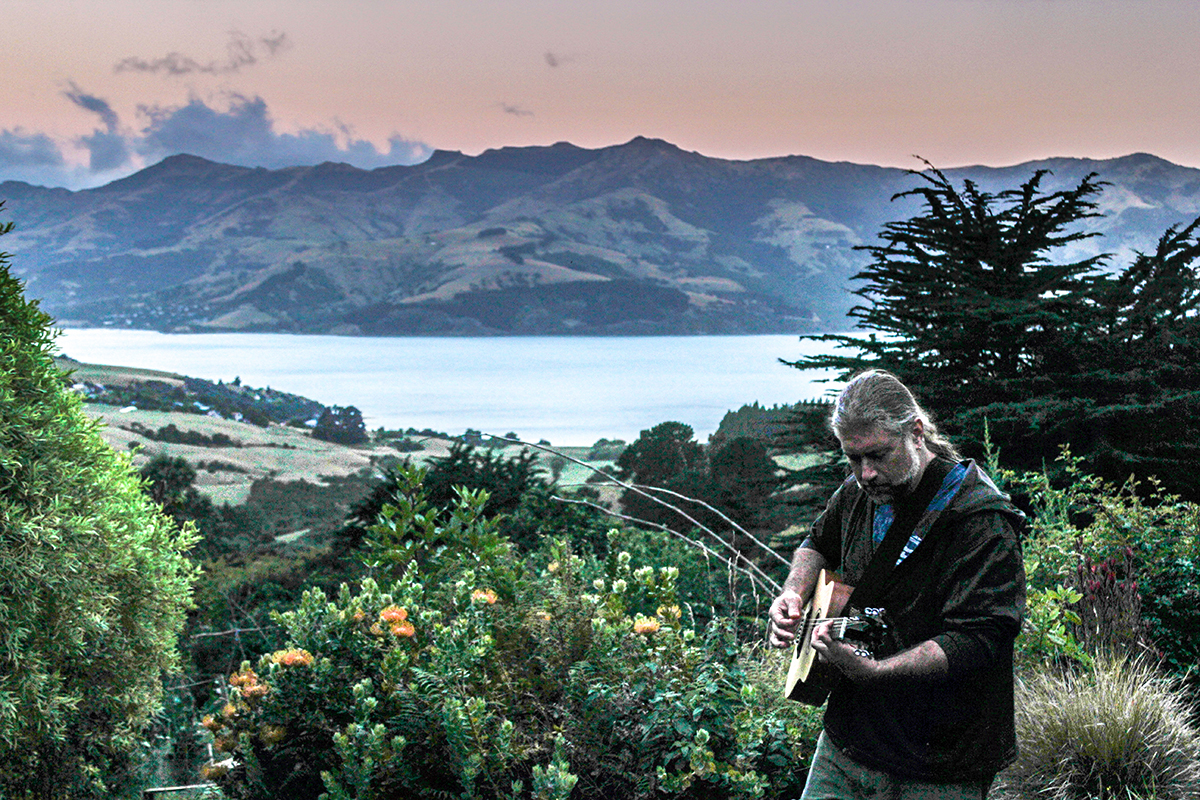 April 22, 2013—Earth Day—Tyler was awoken to smoke alarms screaming. The cabin was on fire. "And I did everything I could. I had a couple of fire extinguishers and I started in the front," he told me. "I emptied the extinguishers, I threw snow at it from outside. I couldn't control it." At some point, Tyler ran out of the back door but then attempted to go back in for his cat, who had gotten into the basement; however, a blast of smoke and heat nearly knocked him over. This was the point when it dawned on him that he would probably not be able to rescue his beloved friend. "I stood there and yelled and yelled for him," he said, his voice breaking.
He spent the next few hours in his neighbor's house, who had called the fire department after waking up early and witnessing the horrific event. Tyler explained that where he was living, there were no official firefighters—only volunteers. "So it was more than an hour before they were there spraying; then a tree came down, power lines came down and blocked their path so they couldn't get near it because of the live power lines," he said. As the fire got bigger and bigger, Tyler's hopes became smaller. "I was at my neighbor's, watching, thinking okay, they get here soon, maybe the house can be salvaged. Okay, maybe not. Maybe my cat can be saved, maybe not." By the time the firefighters were done battling the fire and smoke, the cabin had been reduced to rubble. Spike had also passed away due to smoke inhalation. This event left Tyler pondering the reasons for such a catastrophe during a time when he was already experiencing so many setbacks. Today, he realizes that he had to go through this to discover his life's true purpose.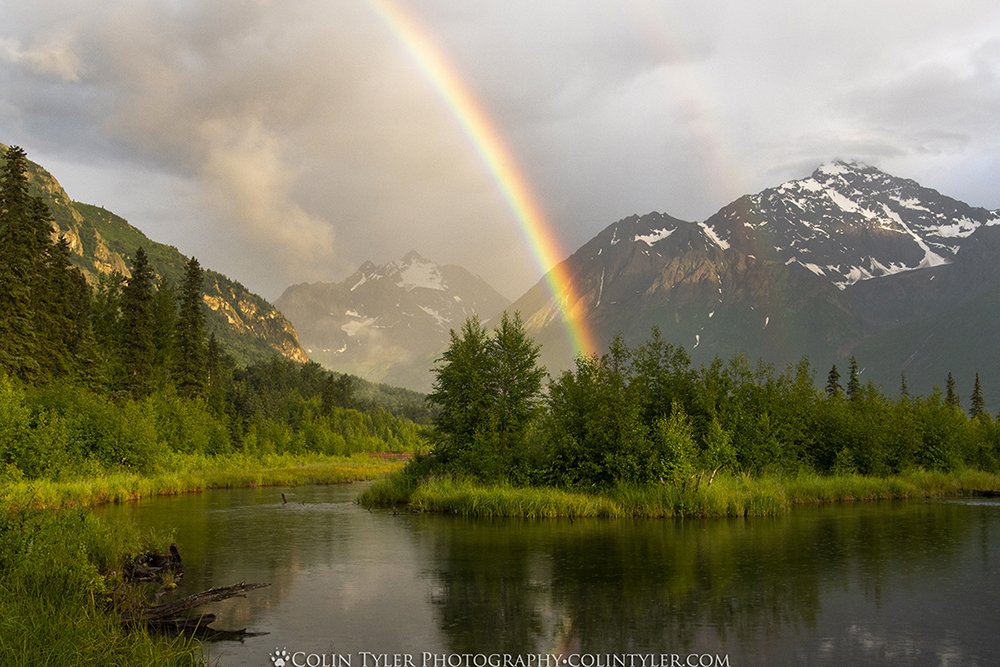 Rising From the Ashes
Tyler always expressed a deep desire to travel and explore the world. He was often approached by friends asking him to accompany them on their photography travels. He would always decline. In 2012—the year before the house fire—a good friend of his from Montana invited him to explore India with him for two months. "I said, man, I'd love to join you but I can't. I have this house, I have a cat—I can't leave for two months," he explained. A year later, after the house fire, Tyler was reminded of his friend's offer and realized there was no longer anything stopping him. He had kept important documents in a file cabinet, but most of the contents in it had been destroyed in the fire—except for his passport. Firefighters found the document on top of the snow, completely intact. "I didn't realize how significant of a sign that was until a few weeks later. I called my friend and said, well, you know, if the invite is still open, I want to join you. I want to go to Asia and India with you."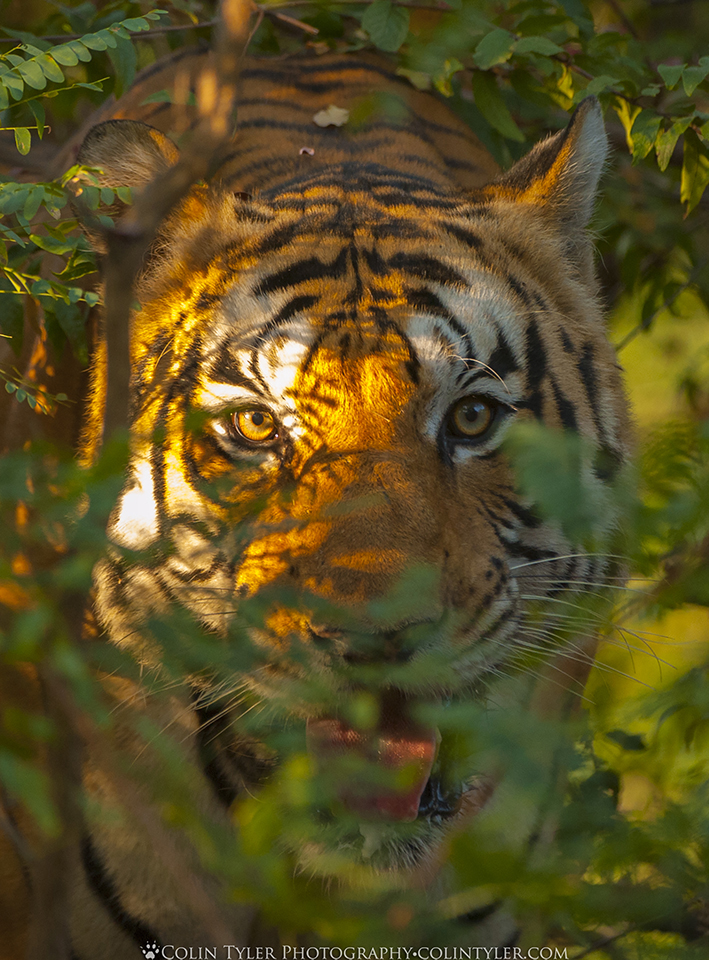 The pair traveled to Thailand and Cambodia before spending a whole month in India photographing tigers in various national parks. Tyler considers his trip to India as an inspiring, transformational journey that allowed him a means to express himself through his photography like never before. In India, they visited four parks and only managed to spot a tiger in their third park. During this time, he found that many people on social media waited eagerly for new updates on his journey. "People were following my story with anticipation. They would learn on Facebook every day and see what happened next," he said.
The day they had their first encounter with a tiger, Tyler said that he could almost feel it nearby. "It was like I was hunting again, waiting for something. I just had this feeling in my gut that my cat was there with me and that today was the day." When attempting to locate tigers, one should try to listen out for any warning calls from other animals. Sure enough, the call from a nearby deer confirmed his instincts. "We drove up the road, and there was this giant male Bengal tiger right in front of the jeep," he said. The pair of friends were ecstatic by their discovery after all their effort. By the time Tyler sat back down in the jeep, he was trembling, and his eyes were watering. "We went all this way for this reason," he said. Tyler had brought some of his cat's ashes to India in a little container that he carried with him inside his camera bag. The day after spotting his first tiger, he returned and left his companion's remains in a watering hole close to where he had spotted the tiger. That same day, either through fate or a stroke of luck, he had a rare encounter with another big cat, this time a leopard.
Before the fire, Tyler admitted that he never would have thought about traveling around the world, but "life changes really quickly." After his trip around Asia, he spent a brief amount of time back home in Minnesota before embarking on yet another extended trip to New Zealand. There, he took part in a program designed to connect willing workers with organic farms around the country, in exchange for food and lodging. "Sometimes it's just a home with very elaborate gardens and landscaping. Others are actual farms or wineries," said Tyler. He noted that it was a great way to meet locals and other travelers and that none of this would have been possible if it hadn't been for the fire.
From Hunter to Photographer
After a summer in Valdez, Tyler decided to move to Eagle River Nature Center in Alaska—close to where he had been living before—in October 2014, as a resident volunteer. He has since been living there as a resident staff member and has acquired the position of Assistant Manager. His backyard now consists of the beautiful Chugach State Park with its abundance of wildlife.
Living in Alaska and observing the wondrous wildlife caused Tyler to view animals through a different lens. Hunting with family used to be one of his favorite pastimes; however, through photographing animals, Tyler developed a new admiration for them, and a softer, more compassionate side of him was awoken. Having the opportunity to express himself through various creative outlets played a great role in this transformation. "I had an English composition writing instructor who really inspired me with poetry. And that was in high school. He had a profound influence on me," he said. Years later, Tyler sent him copies of his poetry, and the pair stayed in touch for a brief period. After the fire, he was pleased to discover that his little book of poems, which he had worked on during his first drive up to Alaska, had remained intact. "I thought they were gone forever," he said. "I was just so overwhelmed that I was in tears."
Some of his first wildlife photographs took place in the late '90s in the vast natural plains of Alaska, particularly in Denali National Park. He was just starting to learn about composition and lighting—which were all new to him. A significant turning point for Tyler was when he traveled to Katmai National Park and Preserve in 1999 to photograph bears. "I just had a wonderful time because there was beautiful scenery and just bears all around," he said. He loved photographing those bears and felt very connected to them. "I just gained a great appreciation and respect for them." To this day, Tyler considers this experience pivotal in helping him establish his passion for wildlife photography.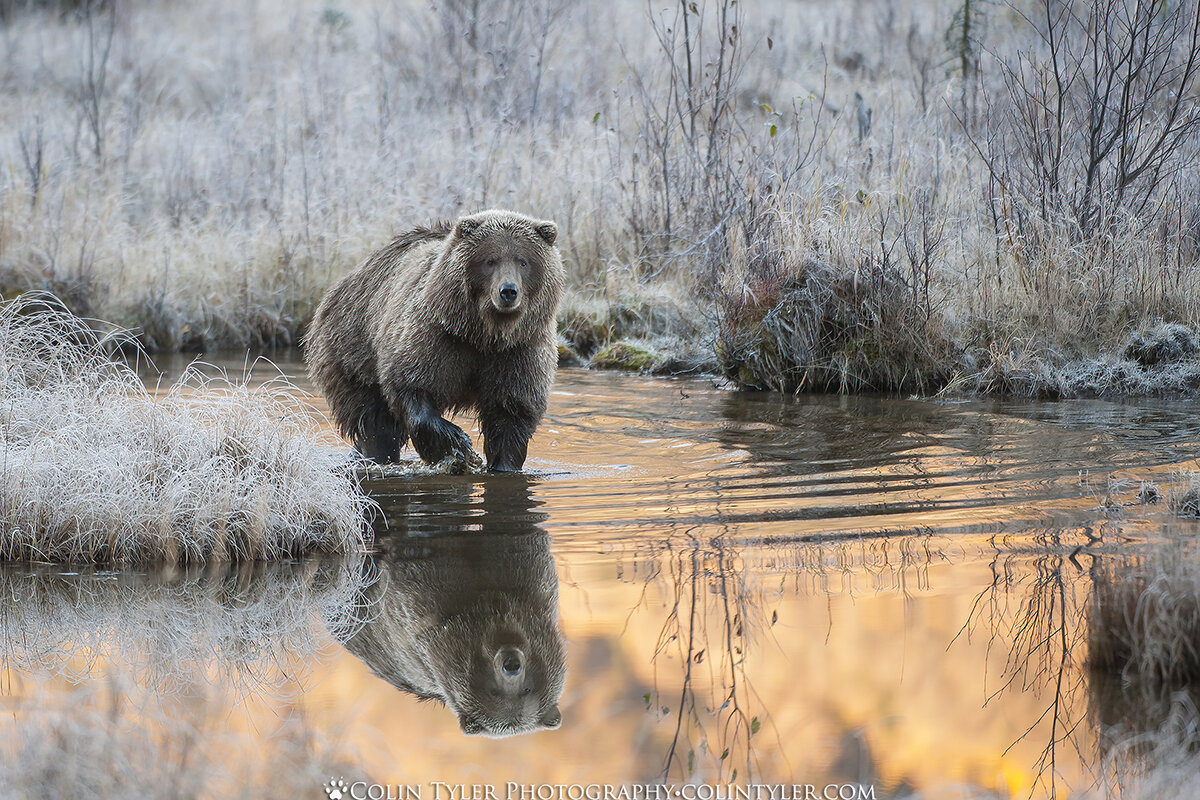 Photographing wildlife helped Tyler experience a greater connection to nature than ever before. Through collecting pictures, rather than trophies, he began to appreciate nature for what it truly was. By appreciating smaller aspects of the scenery, smaller animals, and even insects, he has developed a keen interest in animal behavior, and his relationship with wildlife has only increased. "I've learned to read their body language, and just developed such a different appreciation for the natural world because it's no longer just a target." Now, he simply wishes to capture these brief magical encounters with wildlife through his photos, and share them with the rest of the world. What initially started as a hobby has blossomed into a full-time career, a passion, and a goal. "People appreciate what I do and what I share as it brings them joy, inspiration, and a sense of serenity," he added. For this reason, exploring, creating, and sharing his photography with the world has become a central focus of Tyler's life; it is in these moments when he truly feels he is accomplishing what he was born to do.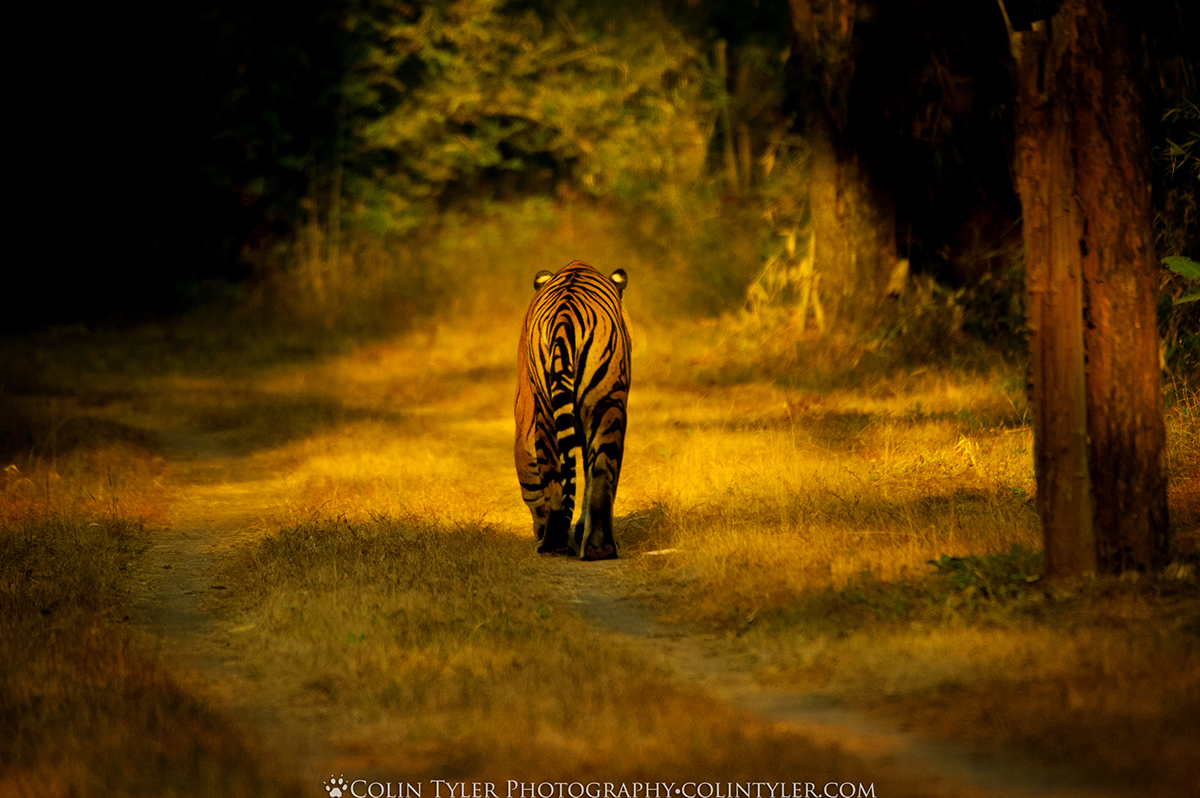 Tyler's work has often been recognized in National Geographic, where he won numerous photography competitions over the years. His image of a male Bengal tiger was selected as one of the winning images in National Geographic's "My Shot" photo contest, out of a total of 12,000 entries. His Northern Lights photography also captured the attention of the United States Postal Service and was featured in one of their commemorative stamp sheets as part of a collaborative arctic climate research project.
Sharing the Magic of Wildlife
With the successful sales of his photography prints, Tyler managed to travel again. He visited Australia for a few weeks, and then Cuba, where he provided photography tours to keen wildlife enthusiasts. This new endeavor brought Tyler newfound joy and inspiration. Traveling to different parts of the world and photographing wildlife had become his passion, so he and a photographer friend decided on creating Nat Expo Tours. According to their website, their mission is to share the amazing natural wonders of the planet while offering photo tips and techniques to touring participants. Future tours are planned to take place in three exotic locations: Iceland, Cuba, and Namibia.
The tours allowed Tyler to look inward and share his knowledge and appreciation of photography with others. "Seeing them grasp the concepts and start to understand things is a great feeling," he said. Tyler believes the best feeling for him is when people attend the tours and come away with something that they wouldn't have otherwise captured. "It's just wonderful."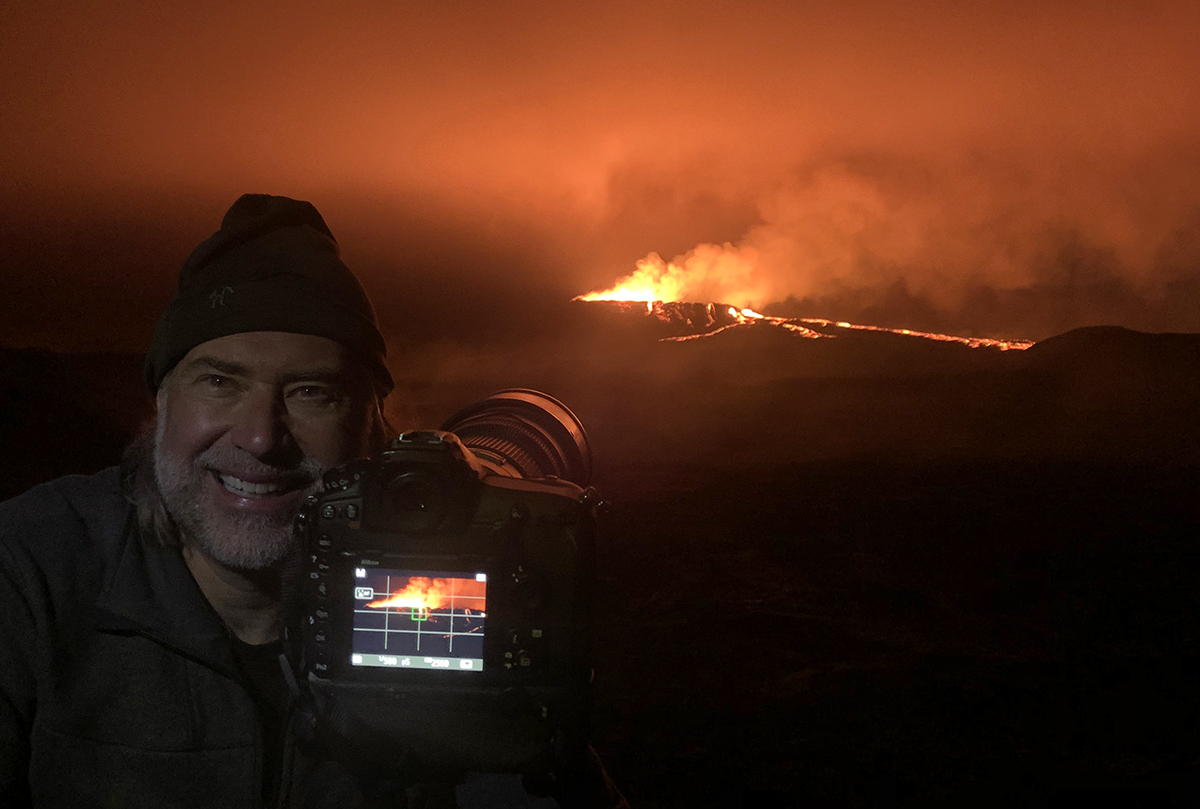 Tyler enjoys exploring different creative media to express his art, with videography being his newest venture. In late 2021, he released a mini-documentary featuring the active Fagradalsfjall Volcano near Reykjavik, Iceland, during one of his photo tours. Tyler looks forward to incorporating this new form of storytelling into his art.
Constantly on the move, traveling from one location to the next and photographing stunning wildlife while meeting people from all cultures and backgrounds, Tyler has established lasting connections with the world around him. Pursuing a career in wildlife photography has led to each day being different from the last.
Through loss and grief, he has discovered adventure. His travels have taught him more about himself and led him into discovering his true purpose in life, and while he often misses his furry companion, he believes that he was liberated from a life of fear and uncertainty to one full of excitement and creativity. "As long as I'm exploring, creating, and sharing, then I feel like I'm where I need to be," he said. Today, he proudly displays a tattoo of Spike's paw print on his right shoulder—a tribute to their everlasting friendship.