Jacqueline Thompson is living her dream life in Newport Beach, California, but it was a long, difficult journey to get there. As one of 12 children in Vietnam, her parents dreamed of getting their children to the land of peace and freedom—the United States. But in the 1970s, it wasn't easy to get from their war-torn land to the United States.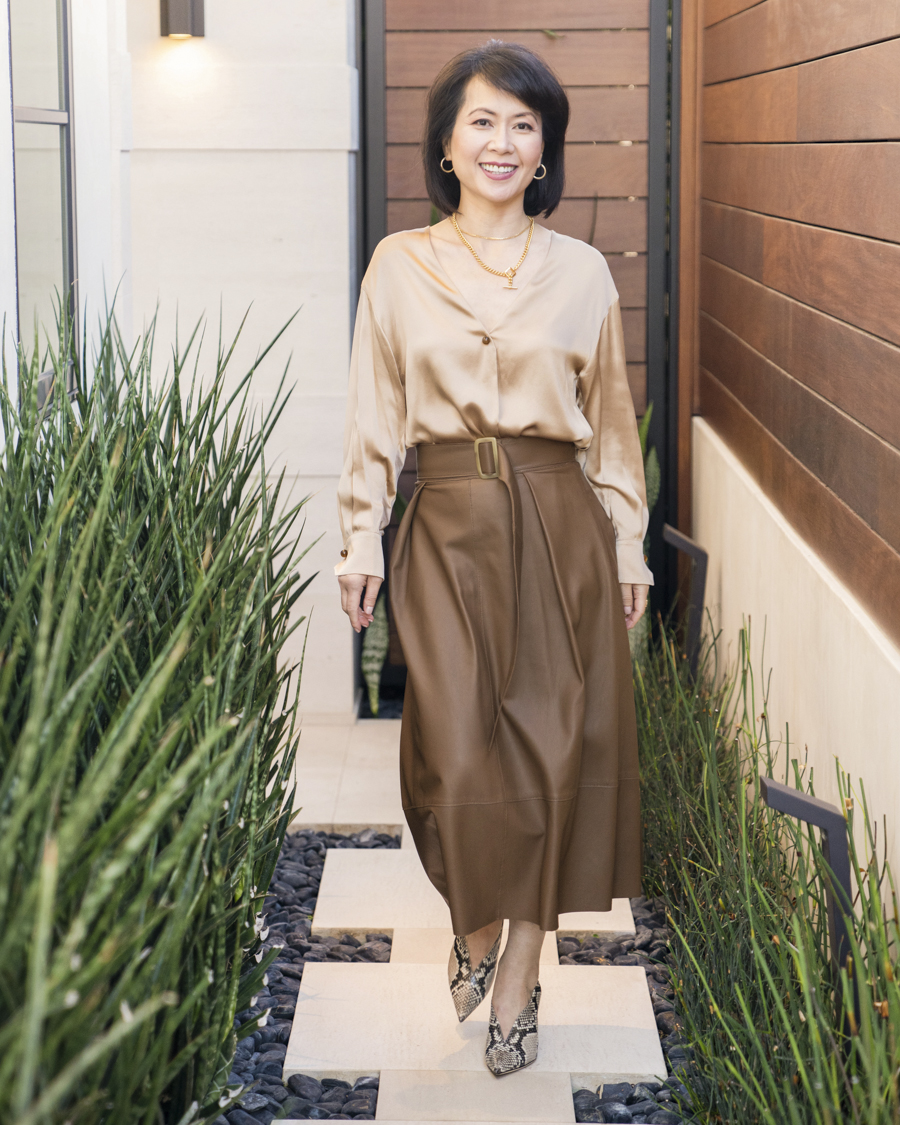 Jacqueline's parents owned a thriving business that they had built from the ground up by hard work and sheer determination. They scrimped and saved every penny to get to the United States, and through the help of a college professor in southern California, they found a Catholic church that sponsored them to enter the United States.
There was a small house behind the church that had been donated, and the priest let them move in. Jacqueline and her 11 brothers and sisters, her mother and father, her aunt and uncle, and their three children, 19 people in all, moved into the tiny house behind the church. And despite the fact that they had only the clothes they were wearing, they couldn't have been more grateful to finally be in the United States.
There was just one little problem. None of them spoke English. Jacqueline's parents and her older brothers and sisters, who were already in their 20s, had been well-respected, educated members of their community. Now they were depending on the kindness of others, the generosity of the church, and for a short time, the government, to keep them all fed and clothed.
Jacqueline and her siblings all quickly learned English, got jobs, and applied themselves in getting educated. Can you imagine being in your 20s and learning a new language and getting a job in a new country? They never complained. Jacqueline's older siblings did just that. They kept focused and stayed the course so they could support themselves their parents, and the younger children.
Jacqueline's mother learned the new language and new ways along with her children; however, her father did not. Sadly, Jacqueline's father didn't adapt well to the new place, new ways, and new way of living. He passed away just a few years after arriving in the United States. As the second to the last of the 12 children, Jacqueline was still a very young girl when her father died.
Acceptance didn't always come easily. "My family experienced discrimination back in those days, but it never deterred us from our focus. My family are devout Buddhists. We all get our compassion and acceptance of others from our parents," she said. "Growing up, I never knew the difference between Asian, Anglo-Saxon, or African American, as no one in our family ever made racial distinctions. My first exposure to the idea that I was somehow different from others was in the 1st grade when a boy looked at me and used his index fingers to pull the corners of his eyes up so that they looked slanted. I wondered why he did that. I truly didn't know. I went home and looked in the mirror for hours and still did not understand why he made his eyes look like that. I thought my eyes looked fine!"
Jacqueline wanted to work like her older brothers and sisters, so she went to work after high school every day with the first company that would hire her. She finished high school when she was 16 and was accepted into the University of Southern California. To support herself and to pay for her education, she started a line of cosmetics specifically for Asian women. Her company thrived, and so did she. By the time she graduated with a business degree, she had decided that she wanted to go into real estate.
That the Southern California market was extremely competitive was not a deterrence in her mind. "We arrived in Southern California in the fall of 1979. I was a little child when we came to the U.S. The United States of America is the only country I know, and I am very patriotic. I have always felt that part of the American Dream was to own a home. For me, for as long as I can remember, my dream was always to live in Newport Beach, California. I thought that real estate would be the best vehicle for helping me to achieve my goal while helping others attain their piece of the American dream too."
As a result of hard work and determination, Jacqueline Thompson is now living her dream life in Newport Beach, where she helps people own their piece of the American dream by owning real estate. She has sold over $1.3 billion in residential real estate since starting in the business in 2005.
When she arrived in Newport Beach with no real estate experience and no connections, Jacqueline knew that she could succeed despite what she lacked because of the exceptional work ethic that she had learned from her family. She worked every day (yes, seven days every week for many years) to make it in the highly competitive Orange County, California, real estate market. She worked open houses every weekend for almost ten years straight to build her clientele. Even with her remarkable success, she continues to work 12 to 15 hours per day to ensure that her clients have the service they have come to expect from her. She doesn't complain—she loves her work. Helping people attain their own American dream isn't work, Jacqueline says. "It's my joy to see people move to this beautiful area that I love so much."
Rhonda Sciortino, author of 13 books, including "Succeed Because of What You've Been Through," used the coping skills from her abusive childhood to create personal and professional success. She built two successful businesses, then turned her attention to helping others to find their purpose and real success.