Being a professional adrenaline junkie requires a cool head, according to Josef Newgarden, the newest Indy 500 champion. The open-wheel car racer had run the race 11 times prior, and he said the only difference between the 11th and 12th times was the fact that, as this latest attempt drew to a close, he saw he had the opportunity to fight for the finish, and he did.
"I think you just have to be prepared for the opportunity to win the race," said Mr. Newgarden, who has been racing the IndyCar Series for 12 years and joined Team Penske in 2017. There was a tremendous moment of recognition, he acknowledged, but the very next weekend, they had a race in Detroit—the Indy 500 is only the sixth race of the season, after all.
The Indianapolis 500-Mile Race is the premier race of the top-level IndyCar (American open-wheeled car) race series. Traditionally, 33 drivers speed around the Indianapolis Motor Speedway 200 laps on Memorial Day weekend with nearly 300,000 spectators and crew packed into the space. "It's the Super Bowl of our sport, if you will," Mr. Newgarden explained. And the energy there is palpable.
"It's really a sight to behold." His first race, he felt engulfed in something extraordinary. "I remember feeling in awe of what the event represented and the magnitude of it, it's really what you feel, the enormity of what the Indianapolis 500 is. That always sticks with you—certainly the first one, but all the way up to my 12th."
The energy of the crowd so inspired Mr. Newgarden that moments after winning, he took off through a hole in the fence to spend the first moments of victory with fans before returning to the traditional ceremonies.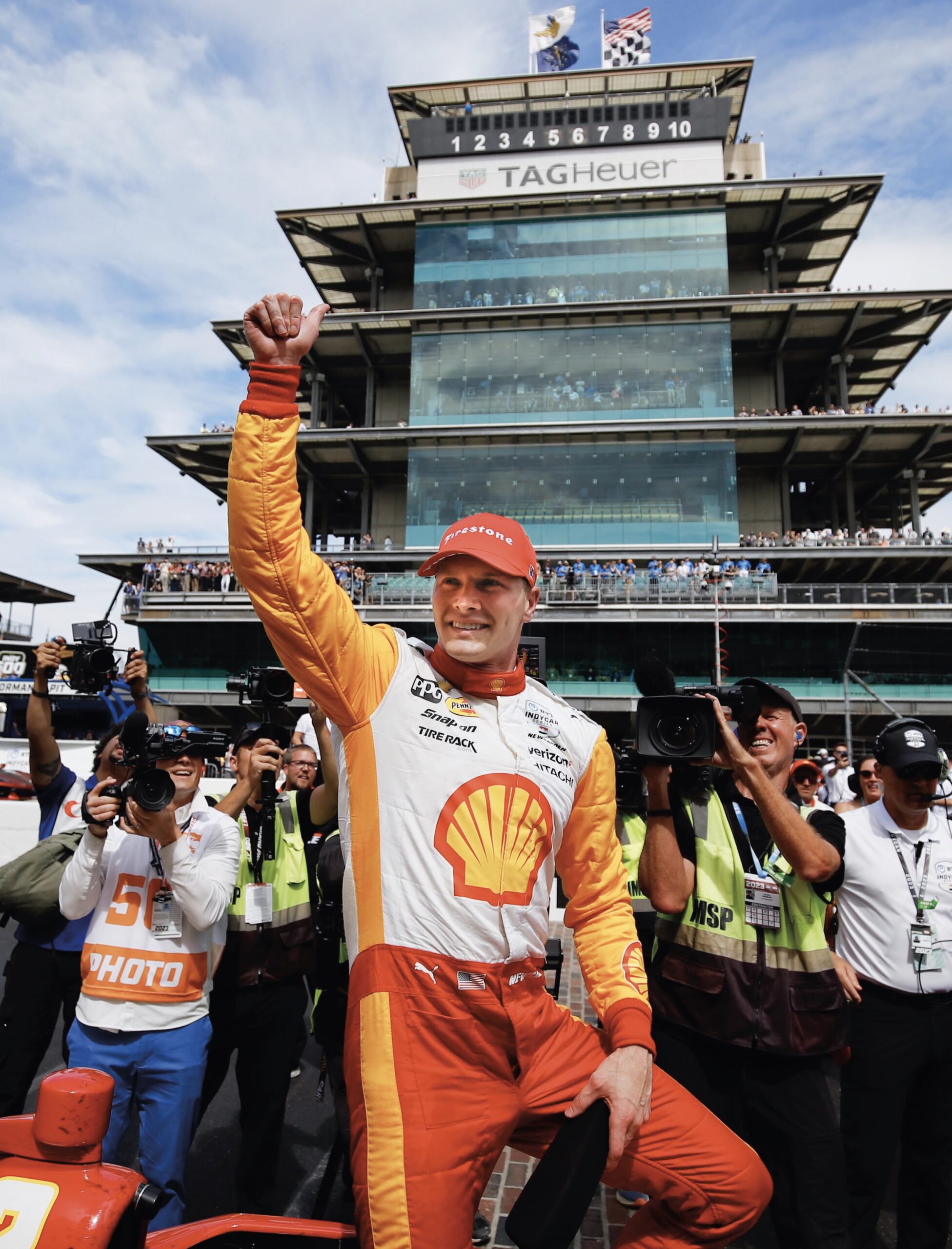 Hard Work and Belief
For Mr. Newgarden, the word success brings to mind the idea of hard work.
Mr. Newgarden grew up watching racing on TV, introduced to it by his father and grandfather, both great fans of the sport. From as early as he can remember, Mr. Newgarden said he begged his father for a kart, and it wasn't until he was 13 that his father relented. Professional go-karts are far from the amusement park vehicles that come to mind for most. They are used for racing and look like smaller versions of Indy cars. Mr. Newgarden played other sports, like baseball and basketball, but he had a passion for racing that far exceeded a hobby.
The family lived in Tennessee and traveled weekly to Indianapolis in order to compete.
"[My father is] certainly someone who has the belief of: If we're going to try to pursue something, we're going to pursue it to the very end," Mr. Newgarden said.
He modeled the ability of being able to stay positive and motivated no matter the external circumstances, and it would prove invaluable for Mr. Newgarden. Between ages 16 and 17, Mr. Newgarden was out of school regularly for competitions, wondering if he would be able to make it professionally. Many, many other aspiring racers have this story, he added, dealing with the constant struggle of securing sponsorships and planning the next move. At times, it was demoralizing and demotivating. But his father's steady approach taught him the art of "great perseverance."
"He was the ultimate believer that we could do anything or figure any situation out. You have to be realistic but you also have to have that unwavering belief that you can continue to work hard and figure any situation out, or any challenge out," Mr. Newgarden said. If there was no sponsorship, maybe it meant passing on the immediate race and putting together a business plan for the next. There was always a path forward.
"That, to me, is the biggest gift that you can give to someone who's young," he said. Mr. Newgarden and his wife welcomed their newborn son last year, and he looks forward to imparting the same gifts and lessons that his father taught him.
Race day on May 28, 2023, was much the same. The win was the result of steady, hard work, Mr. Newgarden said, and brilliant teamwork.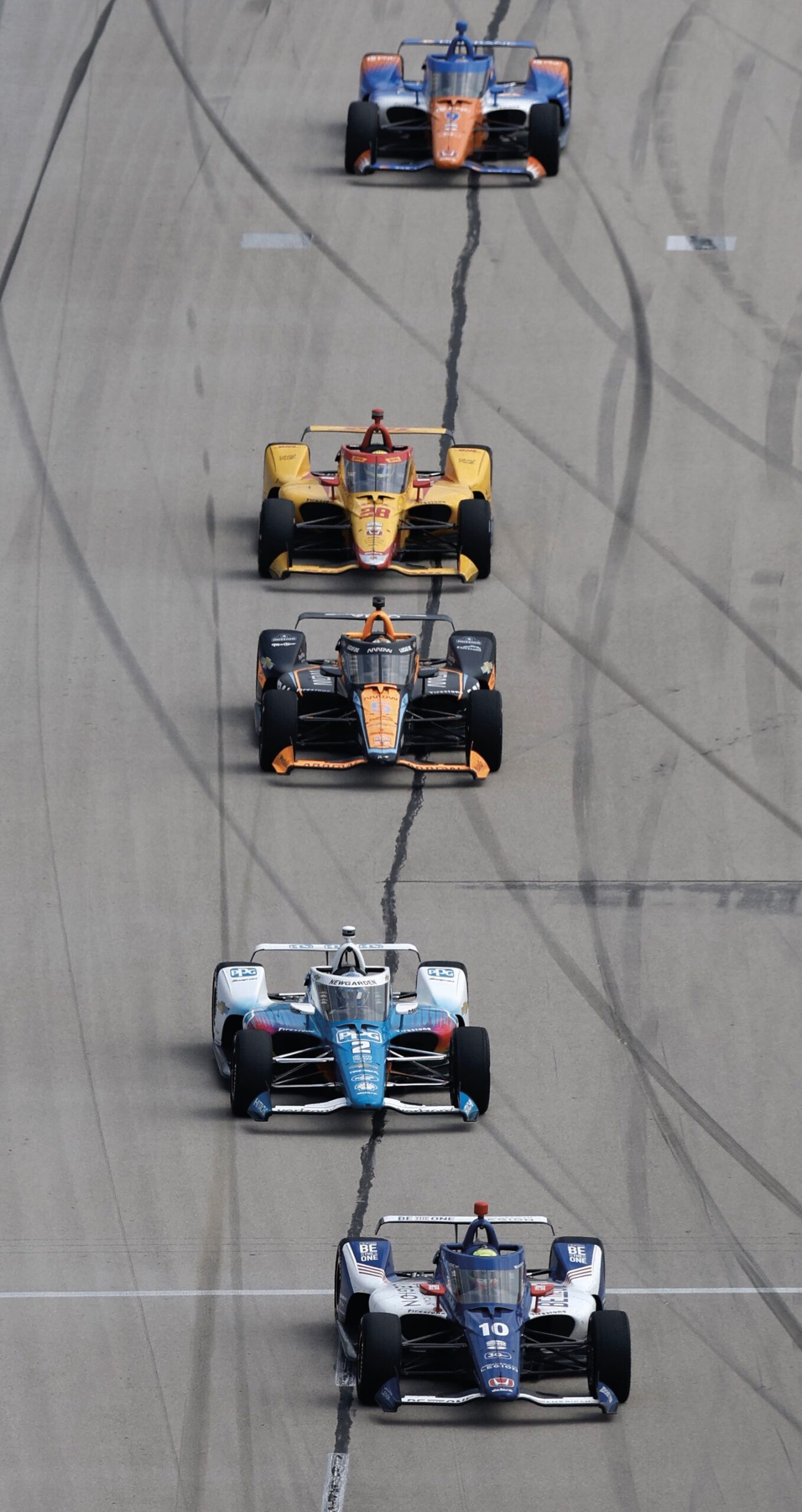 The Perfect Race
"I'm a very competitive person, it really drives my life and I have to be competing at something," said Mr. Newgarden. A driver has to enter each race believing in the opportunity to win, he said, but the Indy 500 is a kind of exception.
"It's the hardest race to put together. Even if you were a great driver on the day, or you have the fastest car on the day, it just does not guarantee a victory. There's just so much that has to go right," Mr. Newgarden said. The Indy 500 is a race you may never win. "I know a lot of drivers that probably deserved to win the race that never won it." Understanding that is freeing, in a way.
From the outside, racing may seem like a solo sport—much of the attention falls on the driver. In reality, Mr. Newgarden said, it's not so different from football or a high-achieving company.
"There's a whole team that is built around optimizing that race car and making it as fast as possible and trying to execute a perfect race," he said. "I love that. I love the engineering that goes into it, the team dynamic. … We'll have 80 to 100 people there across the month working on three cars, and we're all pulling in the same direction."
All races are team-intensive, but none so much as the Indy 500. Everyone has to execute perfectly down to fractions of seconds, and there are numerous variables beyond the control of any one person. "I've got to be perfect on that day, but if we're not perfect as a team, we just will not win the race. It takes a big effort from everybody," Mr. Newgarden said.
"It's impossible to do almost anything in this world alone," he said.
From Oct. Issue, Volume 3