Rarely is a man remembered for who he was when he was so overshadowed by what he did. In the case of John Wayne, however, who he was and what he did were one and the same.
John Wayne, born Marion Robert Morrison on May 26, 1907, in the very small Iowa town of Winterset, became one of the, if not the, most iconic actors of the 20th century. At 13 pounds, he was born to become a large man, destined for grand entrances and memorable exits. He was the eldest child of the Morrisons, a marriage that was etched with struggles, insults, and uncertainties. The family was poor and moved a lot, eventually landing in California in 1914.
Out in the farmlands and small towns of his upbringing, he learned how to handle guns, having to protect his father from rattlesnakes while working untamed land. He learned to ride horses. He perfected his reading as he went through the Sears catalogs cover to cover, noting each item he wished he could afford. He learned the idea of hard work, even when it wasn't profitable, something his father consistently experienced and was reminded of just as often by his mother. He honored both his parents, but he loved his father.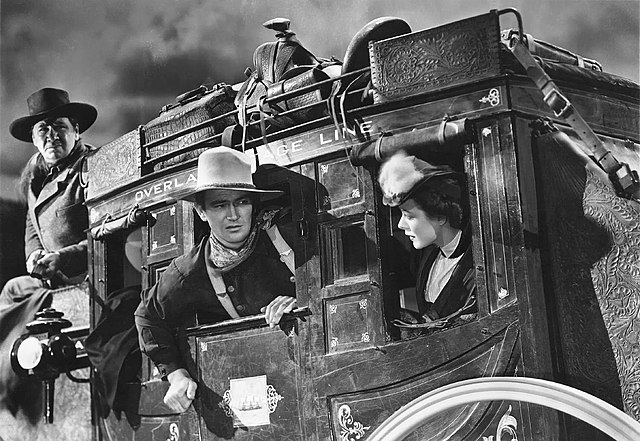 Wayne grew up strong and tall, suitable for an athletic career. His athleticism landed him a football scholarship to the University of Southern California in the fall of 1925. While attending school, he worked on movie sets as a prop man and was at times a film extra, typically a football player. During this time, he met the already famous and successful film director John Ford. While bodysurfing on the California coast, Wayne injured his shoulder and lost his scholarship. His football playing days were over, but he was still tall, dark, and handsome, and he decided to join the "swing gang" at Fox Film Corporation moving props.
His relationship with Ford blossomed. The two were opposite in nearly every way, but they attracted, as opposites sometimes do. Ford and Wayne developed a kind of father-son relationship, as Wayne would often call Ford "Coach" and "Pappy." Ford would be credited with giving Wayne his big break—twice.
A Break and a Name
Ford introduced the young actor to director Raoul Walsh, who decided to have him star in his 1930 epic Western "The Big Trail." The film was a flop at the box office, though in defense of the film, the Great Depression had just begun. During the filming, however, the studio executives decided that "Marion" was not much of a name for a leading man. Anthony Wayne, after the Revolutionary War general, was considered. Anthony didn't work either. One of the executives suggested John. When the film was released, his new name was on the posters. Much like his nickname "Duke" was given him by local firemen, his new name, bestowed upon him by others, stuck throughout his life.
A new name and a starring role, however, would hardly change his film career. Throughout the 1930s, Wayne was relegated to B Westerns. As he ascended from his 20s into his 30s, he used his time wisely to perfect his on-screen persona―a persona that he assimilated off-screen as well. His choice of wardrobe, his walk, his fighting style were all tailored for himself by himself. The Duke was an icon in the making, and the making was all his creation. He just needed a true opportunity to showcase it.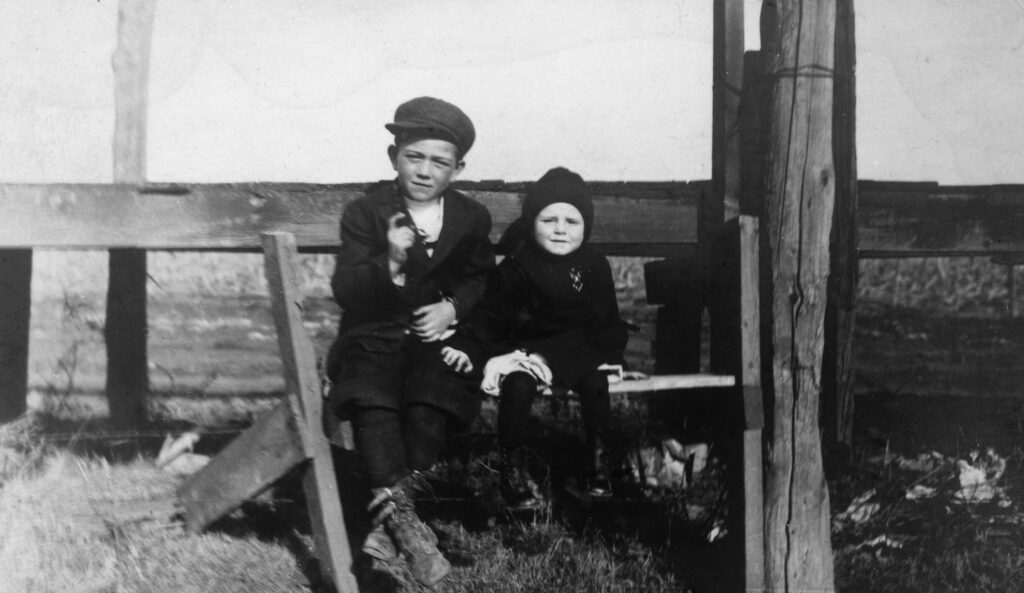 A Memorable Entrance
That opportunity arrived in 1939 when Ford chose Wayne to star in his Western film "Stagecoach." The director had always been a believer in Wayne. The young actor had proven to be a hard worker, receptive to directorial guidance, and willing to do many of his own stunts. Along with that, he was 6 feet, 3 inches tall, with a broad-shouldered frame, blue eyes that showed gray on the silver screen, and a strong nose and jawline. His acting also came across honest, as if he was speaking directly to the person in the audience. There was a magnetic pull with Wayne, and Ford decided to do all he could in his film to draw viewers to him.
Wayne was a familiar name and face for moviegoers, having already appeared in 80 films by this time. Familiar, yes. A star, no.
The 1939 film revolves around seven passengers trying to get from one town to the next while trying to avoid the inevitable Indian attack. Nearly 85 years removed, "Stagecoach" remains one of the great Westerns. The movie did more than tell a great story. It did something more important. It introduced the world to John Wayne. Eighteen minutes go by before Wayne makes his entrance in the film, and it is an entrance that was created specifically for the induction of a soon-to-be American icon.
In a wide shot, the stagecoach rides up a slight incline when suddenly there is a gunshot. The stagecoach comes to an abrupt halt. Starting with what is known as a cowboy shot (pioneered by Ford and also known as the American shot), the camera moves in for a close-up of Wayne, who twirls his Winchester rifle. The shot starts in focus, slightly goes out of focus as it moves toward the actor, and then finishes in focus. The actor stands majestically wearing a cowboy hat and neckerchief, which would soon become synonymous with Wayne. The shot was out of place not just for the film, but also for Ford. But it was intentional for reasons explained by Scott Eyman in his biography "John Wayne: The Life and Legend."
"This is less an expertly choreographed entrance for an actor than it is the annunciation of a star."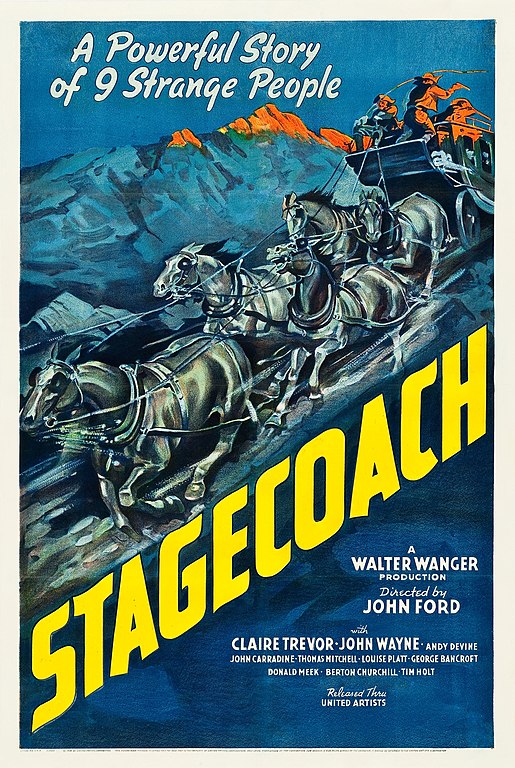 America's Leading Man
From this point on, Wayne would embrace his role as America's leading man. There were other actors, of course, during his rise. Some on the decline, like Clark Gable and Gary Cooper. Some on the rise, like Cary Grant and Jimmy Stewart. Their greatness in their own ways cannot be diminished. Gable with his force of nature persona. Cooper as an embodiment of honesty and kindness. Grant as the romantic symbol of the 20th century. And Stewart, a personified symbol of truth. But Wayne embodied something else, and yet he was all of these things. He became the face of the country.
Authors Randy Roberts and James Olson both noted that Wayne became America's "alter-ego." Wayne hoisted that alter-ego upon his cinematic shoulders, which proved more than capable of bearing the load. The Duke chose films that promoted and often propagandized America's greatness. His primary film genres were war films and Westerns.
When America entered World War II after the Pearl Harbor attack, Wayne was closing in on 35 years of age and already had four children. Film stars, like Stewart and Gable, along with directors, like Ford, joined the war effort overseas. In 1943, Wayne applied to join the Office of Strategic Services, the precursor to the Central Intelligence Agency, but the spots were filled. In 1944, when there was a fear of a shortage of men, Wayne's status was changed to 1A (draft eligible), but Republic Pictures filed for a 3A deferment for Wayne, which kept him in front of the camera. Ultimately, Wayne believed, arguably correctly, that his impact as an actor (or more cynically a propagandist) would be far greater than as a soldier.
"I felt it would be a waste of time to spend two years picking up cigarette butts. I thought I could do more for the war effort by staying in Hollywood," he told John Ford's son, Dan.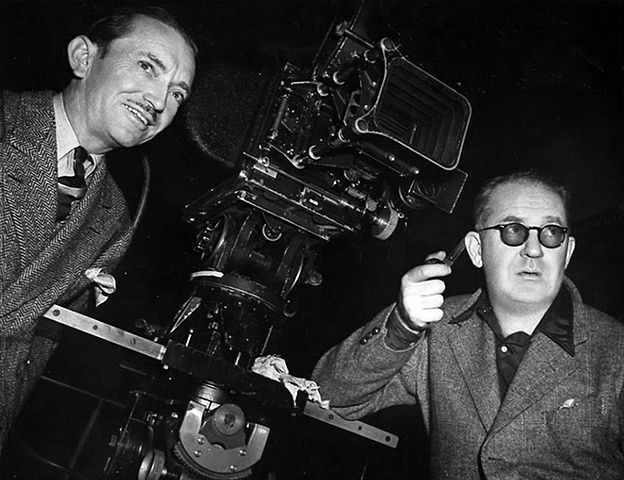 For all intents and purposes, Wayne, who would have been classified as a private, would have most likely remained behind the scenes doing busy work or promotional bits for the military. Though he would never be a military hero, Wayne proved more than patriotic. As Eyman wrote regarding the type of roles Wayne chose to perform, "His characters' taste for the fulfillment of an American imperative was usually based on patriotic conviction, rarely for economic opportunity."
Between the span of America's entry into the war and the end of its occupation in Japan (1952), Wayne starred in eight World War II films. He would also join the United Service Organizations (USO) overseas, where he entertained the troops and helped boost morale.
A Conservative Stalwart
Throughout his career as America's leading man, he never shied away from making his conservative views known, and he never wavered from opposing liberal viewpoints. He and Paul Newman, a known Hollywood liberal, regularly talked politics and shared books with each other that discussed their differing political perspectives. Wayne's 1974 visit to Harvard University, to possibly be disparaged by the student body, resulted in both sides walking away with mutual respect.
Wayne knew what was to be expected, especially with the anti-war movement on campuses. He took verbal barbs and responded in his typical fun-loving yet pointed manner. At one point, he told the young audience: "Good thing you weren't here 200 years ago or the tea would've never made the harbor." The comment was greeted with cheers rather than boos.
As the New York Post columnist Phil Mushnick wrote, concerning the outcome of the Harvard visit, "There were many who found themselves actually—and incredibly—liking John Wayne. They still disliked his politics, of course, but was he any different from many of their parents?"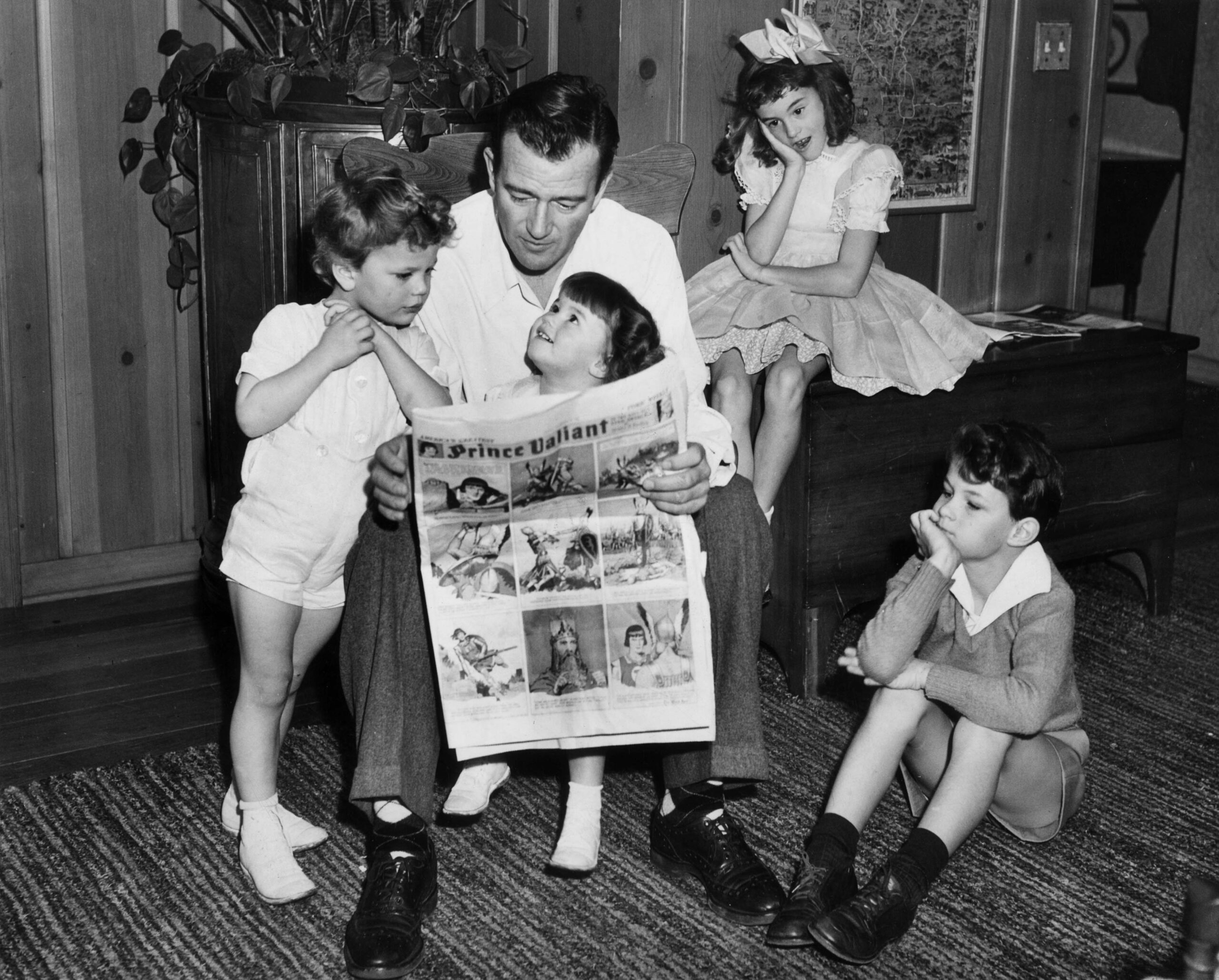 Eyman pointed out the actor's quasi-familial influence on the American homeland. Wayne's growth on-screen and off-screen proved to be near equal in its cultural weight. He reminded "people of their brother or son, he gradually assumed a role as everyone's father, then, inevitably, as age and weight congealed, everyone's grandfather."
On June 11, 1979, America's grandfather passed away from stomach cancer. He had beaten cancer once before, and it had cost him a lung and some ribs. His final film, "The Shootist," is about an old gunfighter dying of cancer. Though he had another film lined up, his death after his final film is, still tragically, more fitting than ironic.
Wayne was America's cowboy. He was the war effort on film. He worked to root out communists in Hollywood. He was a man who believed in patriotism when many Americans tried to give that a bad name. John Wayne was, and, according to polls, still is, part of the American family. When Wayne was being considered for the Congressional Gold Medal in May 1979, the stars came out in support. Elizabeth Taylor told Congress, "He has given much to America. And he has given to the whole world what an American is supposed to be like."
He was awarded the medal a month after his passing. In 1980, President Jimmy Carter posthumously awarded him the Presidential Medal of Freedom. Of all the attributes one could give John Wayne, the one recommended to Congress by his five-time co-star Maureen O'Hara seems to be the most appropriate.
"I feel the medal should say just one thing," O'Hara tearfully said. "John Wayne: American."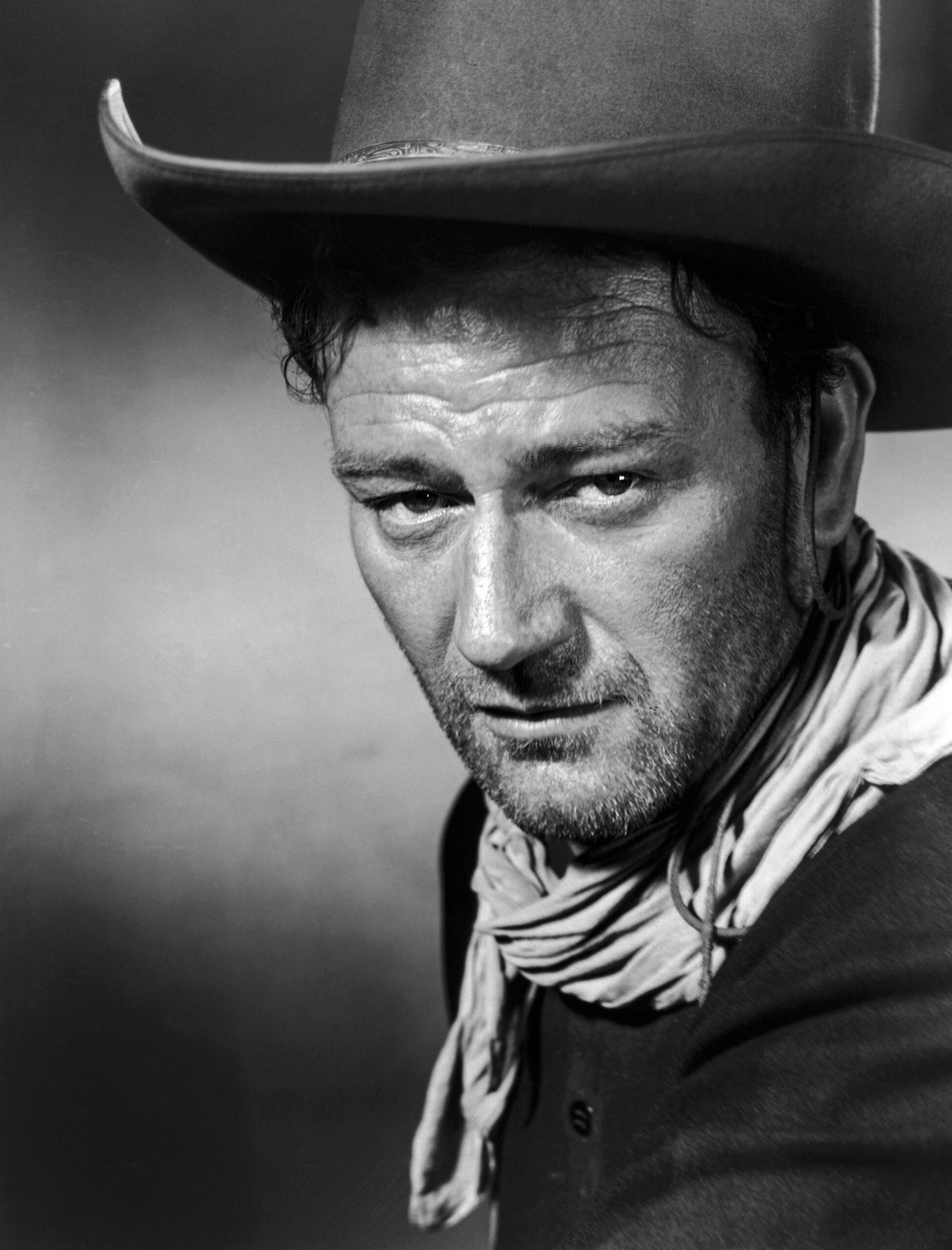 From April Issue, Volume 3