Somewhere in America, Trace Adkins is singing. Over the airwaves, through the internet, live and in person, or in the heads of millions of fans, his songs tell the stories of the land. He sings:
There ain't no good news on the 6 o'clock news these days,
But don't you get down, take a look around,
It's all over the place.
It could be Carolina, could be California,
There's a dirt road class with a shirt on their back;
If you ask, they'll put it right on ya.
They say the world is endin',
But from where I'm standin', there's still a jug to share,
Couple bucks to spare, still got a prayer,
Somewhere in America,
Somewhere in America.
The song, titled "Somewhere in America," from Mr. Adkins's 2021 double album "The Way I Wanna Go," is an anthem to the endurance of ordinary men and women in the face of upheaval.
"For me, it was a message of hope. With all the insanity we seem to be exposed to on a daily basis, there's still good common-sense people out there doing the right thing, helping a neighbor out when they need help, giving you the shirt off their back if you need it," said Mr. Adkins by phone from his home in Nashville.
Though you can't tell from their outer appearance, there are heroes among those common-sense folk: our country's military veterans. "I believe the word hero gets thrown round too often, but these veterans are actually heroes, and if you have the chance to associate with heroes, you should do that. Maybe some of it will rub off on you."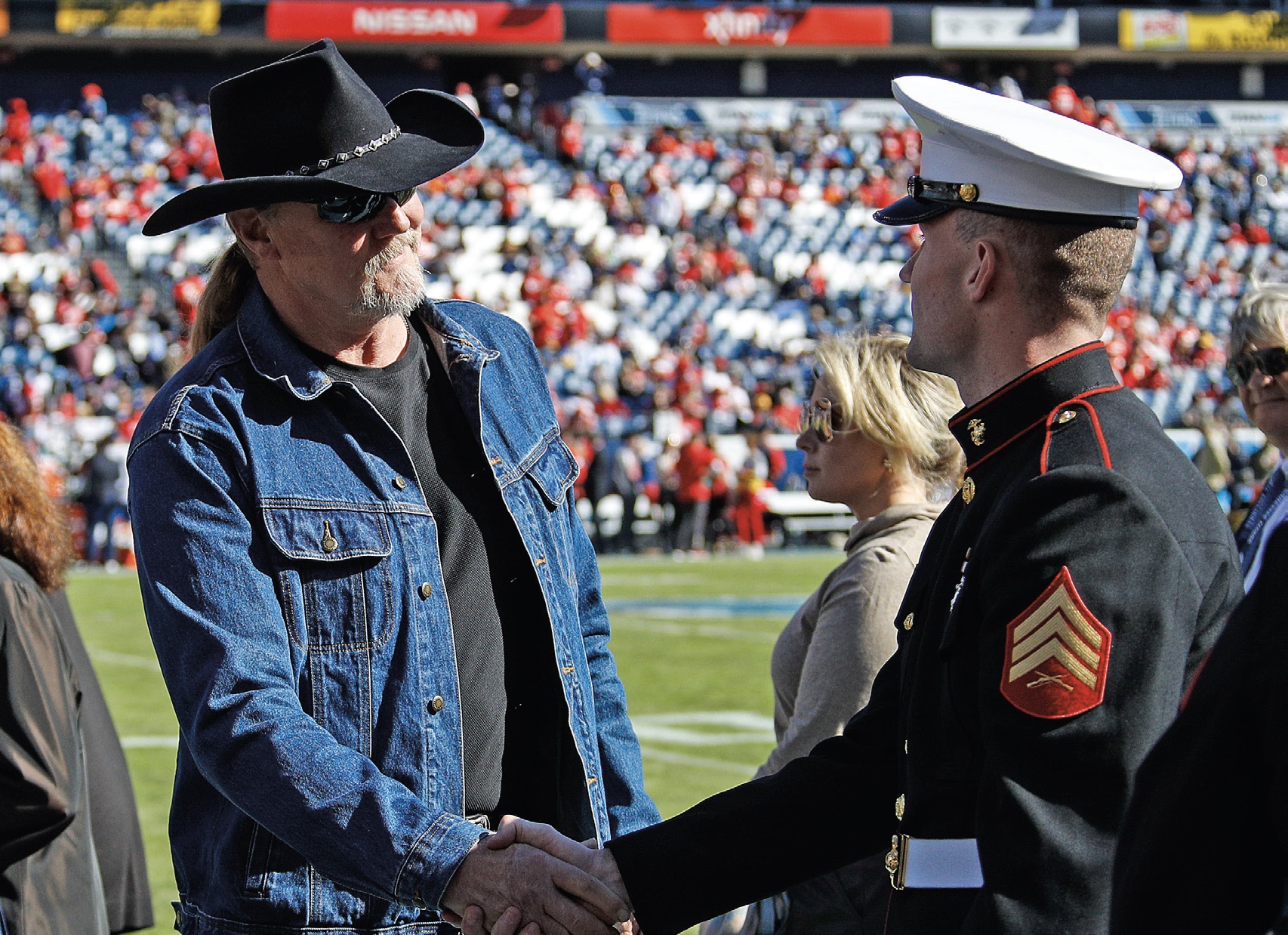 Honoring the Military
A lot of it must have rubbed off on Mr. Adkins by now. Over the years, the 61-year-old country music star has devoted a great deal of time and energy to military and veteran causes. Through the United Service Organizations (USO), he has performed for troops around the globe. In 2010, …
(This is a short preview of a story from the Oct. Issue, Volume 3.)