Brandon and Jamie Ashby were married just shy of one year, when the latter decided that it was time to make her dream of opening a restaurant a reality. Jamie said that she'd wanted to open a restaurant since she was 15, when she worked at a small cafe in Nevada. "They did everything wrong," Jamie said, "and I used to imagine how I'd do it differently."
But due to her strict Mormon upbringing, she wasn't encouraged to pursue such dreams. As she was preparing to graduate, she asked her parents if they'd set aside any money to help her pay for college. "My mom said, 'Why would we do that? You're just going to get married and have children,'" Jamie said.
So, she spent much of her adult life working for other people. "I felt like I was helping their businesses succeed, through management," she said, "but not being brave enough to follow my dream."
But when she met Brandon four years ago, she finally found the courage to pursue her dream. They were living in Boulder City, Nevada. Brandon, a 45-year-old veteran of the U.S. Marine Corps and a career policeman, agreed to help fund Jamie's dream.
They opened a bakery in Boulder City in June 2020. Jamie made spudnuts—essentially donuts, but with mashed potatoes folded into the dough—according to her grandmother's recipe. "She was small-town famous for that recipe," Jamie said. The bakery was a small family business; Jamie only worked with one other person. Then, when Brandon retired from the Boulder City Police Department later that month, he joined Jamie at the bakery.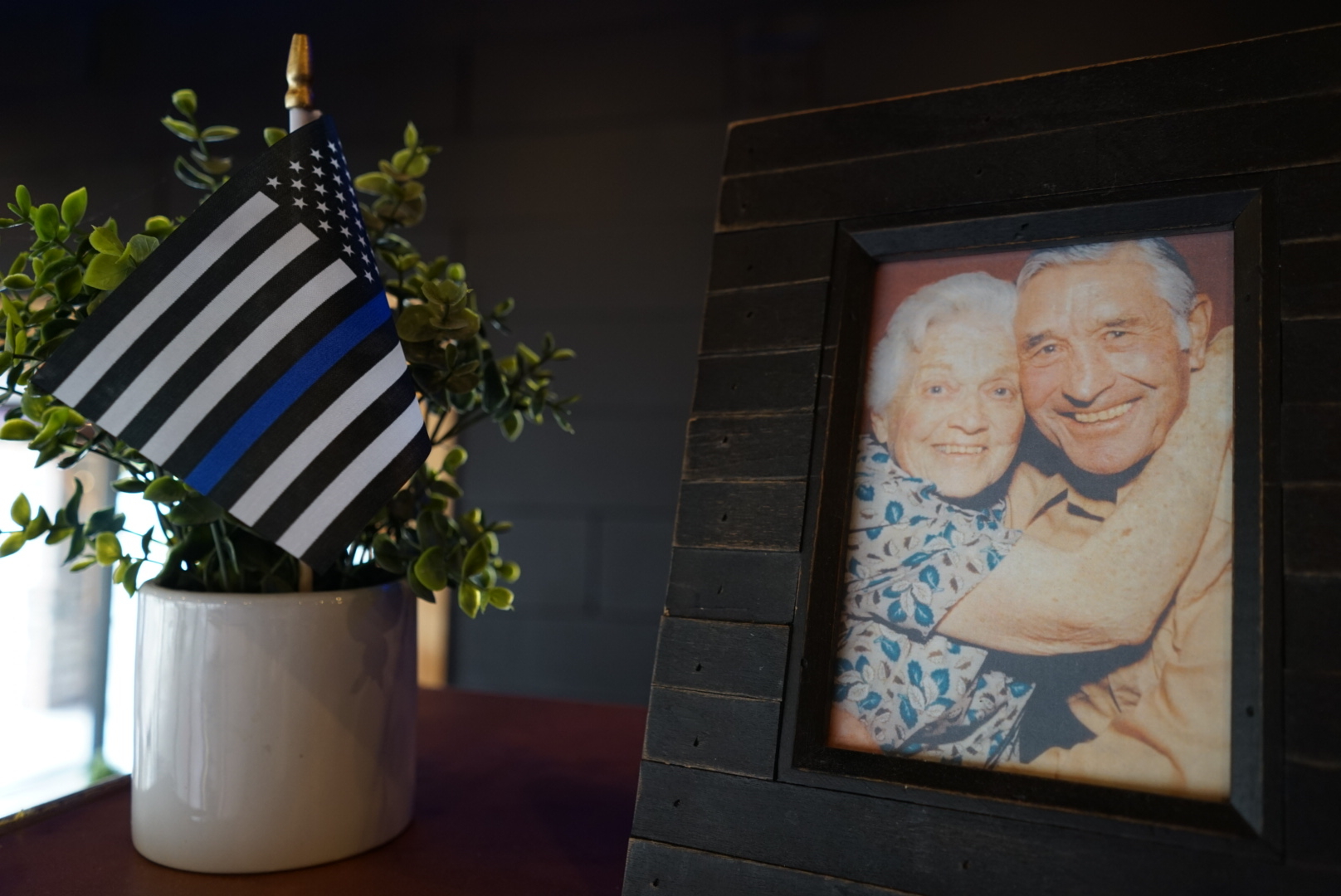 "He started by washing dishes," Jamie said. "Then he began helping me with baking. I thought it might take him a while, because he'd never really done this kind of thing before. But he took to it almost immediately."
The bakery was becoming self-sufficient, until October rolled around. Due to pandemic-related shutdowns and limited-capacity dining, the bakery quickly went from a successful small business to being on the verge of failure. "We had to change our whole business model," Jamie said. "When the state dropped dining capacity from 50 to 25 percent, we had to find another way to survive."
They had to close the bakery's doors because they weren't making enough money. Jamie had already begun to accept the looming reality of abandoning her dream, but Brandon had acquired a never-say-die approach to work and life, from his time in the U.S. Marine Corps. "He told me that this was good," she said. "He said that we'll come out the other end stronger."
From the Military Police to Restaurateur
Brandon attended high school in Anchorage, Alaska. He joined the Marines after graduating in 1994, when he was 19. His older brother, who had joined the Army, tried to convince Brandon to join the Air Force. "According to my brother, they had it easier," Brandon said. "They had the best barracks, the best food, the best training."
Brandon's brother thought he wouldn't make it in the Marines. "So, I enlisted in the Marines," Brandon said, smiling. Brandon knew he wanted to join the military police, but his recruiter said there were no openings at the time. Brandon accepted that he'd be an infantryman, but then he was assigned to the military police force. "It was the luck of the draw, I guess," Brandon said.
He was sent to Ft. McClellan, in Anniston, Alabama, for recruit training. He did seven weeks of infantry training, then three more weeks training with weapons and land navigation. "Then, I learned military law, and how to enforce it. The last month was like a police academy." After completing his training, he was sent to Camp Pendleton, a Marine Corps base in San Diego, California. He was eventually invited to join the Special Reaction Team, the military police equivalent of SWAT.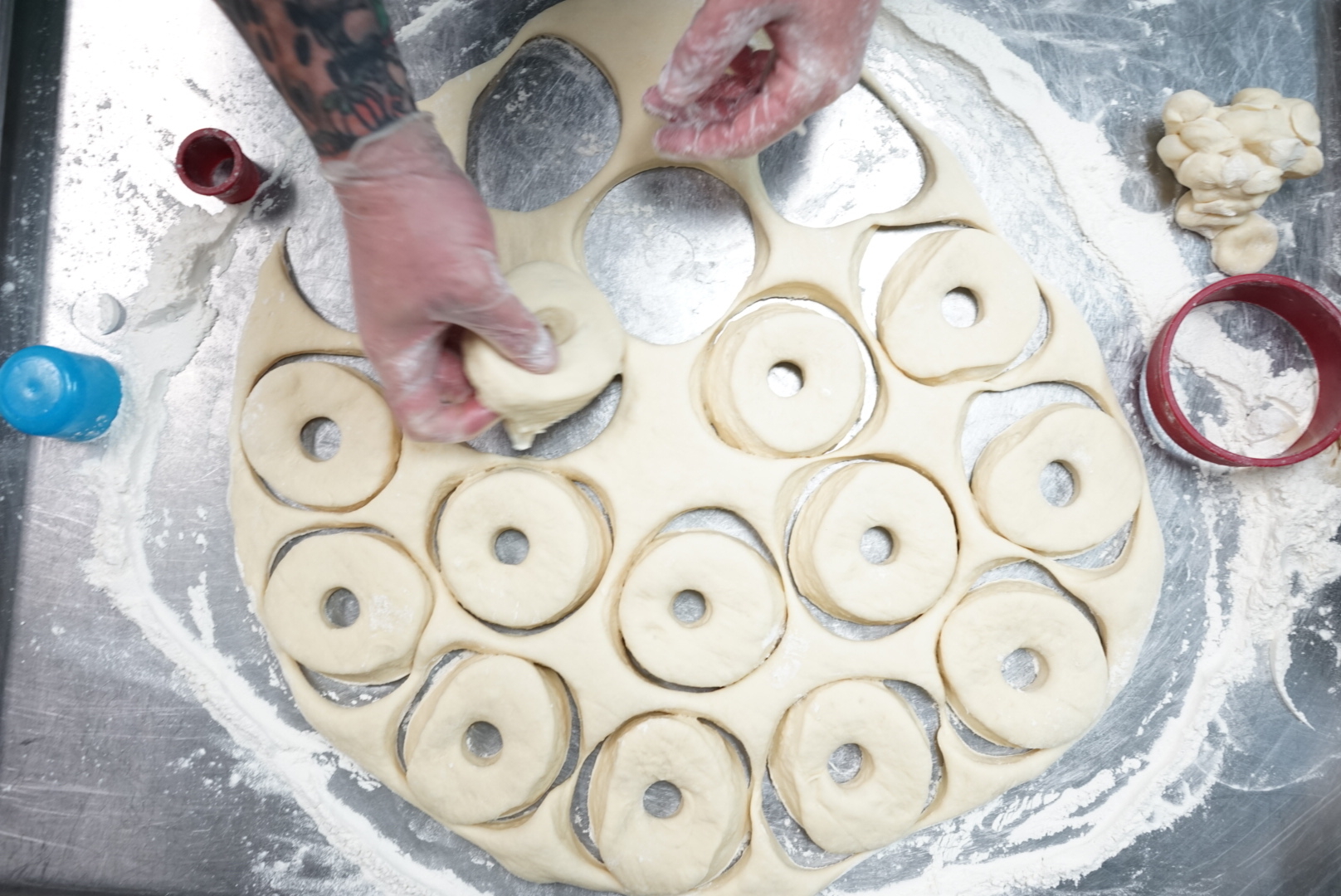 Brandon said he feels lucky to have received the training he did. "It was the perfect path to a career in law enforcement." He left the Marines after four years, then worked in construction and security. Then, Brandon was invited to join the Hoover Dam Federal Police. "This was just after 9/11," Brandon said. "Hoover Dam was thought to be a terrorist target."
After working there for two years, Brandon joined the Boulder City Police Department, where he worked for 12 years before retiring. "Then, I joined Jamie in the bakery. It was the best thing that could've happened to me then."
Out of the Frying Pan and Into the Fire
After the bakery failed in Nevada, the Ashbys decided to move to St. George, Utah, because Utah took a much more lax approach to COVID restrictions. They packed their belongings into a moving truck, and headed for St. George in November 2020. As they crossed the Nevada-Utah border, Jamie Ashby's phone buzzed.
"It was an automated message from the governor of Utah," she said. "He'd passed a mask mandate. I looked at Brandon and said: 'We almost made it. We almost escaped.'"
Again, Jamie felt her dream slipping through her fingers. Moving to St. George and opening a full-service restaurant was her last shot. The couple had to jump through a series of costly hurdles in order to get their restaurant, Sugar's, up to code before opening its doors to the public on February 11, 2021.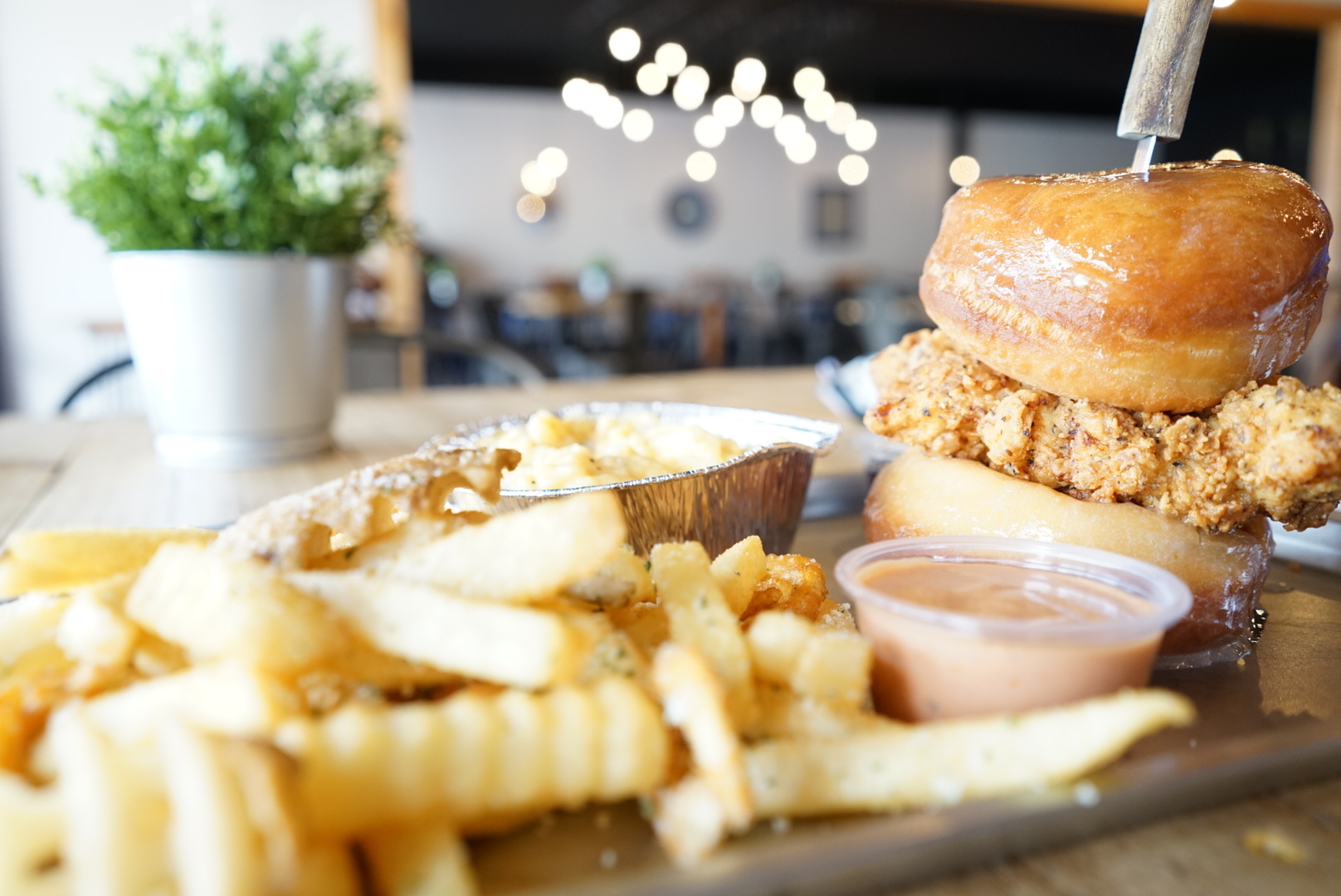 "When we opened, we were broke," Jamie said. "We had to borrow money to stay open long enough to start earning money." After a turbulent period, the Ashbys are finally making a name for themselves, and earning enough to keep their doors open.
"We came to St. George on a wing and a prayer," Jamie said. "Throughout this emotional rollercoaster ride, Brandon has supported me in every way imaginable."
"During my time in the Marines," Brandon said, "I learned that you never give up. You fight until you can't fight anymore."
Watching Brandon knead dough, it's apparent that he puts a great deal of care into what he's doing. One may also get the sense that, as he and Jamie move through the kitchen, they're fighting for their livelihood. That fighting spirit is the reason Sugar's is open for business, and Jamie's dream—which is a version of the American dream—is still alive.