At a time in history when certain international governments are creating incentives for reshoring, the American company Ethan Allen can hold its head high because throughout its 89 years of operations, it never fell into the trap of offshoring the majority, or the totality, of its production for low-labor costs.
Contrary to what may have been common belief, remaining rooted in its home country did not hinder an innovative evolution or business growth. Instead, the choice to keep production in the United States seemed to strengthen the brand's position in the market.
Within a matter of three years, the company went from initially selling gnomes, trellises, and garden swings produced by other companies to kickstarting its own production of colonial-style home furnishings. It fully established its style by rebranding, becoming officially known as Ethan Allen in 1969. Ethan Allen's reputation flourished to the point where it opened its own storefronts and began selling directly to consumers.
Five years later, the company opened the Ethan Allen Hotel in Danbury, Connecticut. Since 1974, the hotel has received a number of awards and over 100 five-star ratings on the online forum Wedding Wire. In 2019, the hotel accepted two awards: The Knot's Best of Weddings, for a second consecutive year; and the Couples' Choice Award from Wedding Wire, for an eighth consecutive year.
Staying True
Throughout its rich history of constant innovation, the company transformed its colonial style into a modern-day classic style fitting for the '90s. Today, the company continues to reinvent its pieces in classic, country and coastal, and modern styles.
During the offshoring boom of the 2000s, Ethan Allen stayed home and invested in new technology and state-of-the-art equipment for its manufacturing facilities. Now, the company boasts of using less electricity, water, and other resources, as well as ways to reduce the amount of waste we, as consumers, put into landfills. Vermont's Department of Environmental Conservation named Ethan Allen a Vermont Business Partner from 2013 to 2018. Ethan Allen also cleaned up pollution in the Connecticut River, which runs near one of its workshops dating back to the 1830s.
The company's prospects were not always a ray of sunshine, though.
Since the recession, and following the plummet of U.S. manufacturer Furniture Brands International in 2013, a number of legacy American furniture brands got pulled into the wave of disaster. Ethan Allen struggled greatly to stay afloat. By 2019, however, the company had made a major comeback.
In fact, after discarding a short-lived, discount-drive methodology and returning to its original emphasis on in-house interior design services and the promise of best prices, the company has been on the rise.
A Go-To Brand
Now fully rekindled with interior design at the forefront, the company opened a new format design studio in The Westchester shopping center in White Plains, New York, in 2019. The studio integrates the latest technologies, such as a 3D room planner, to enhance the company's complimentary interior design service.
Television host and lifestyle maven Parker Kelley (writer, producer,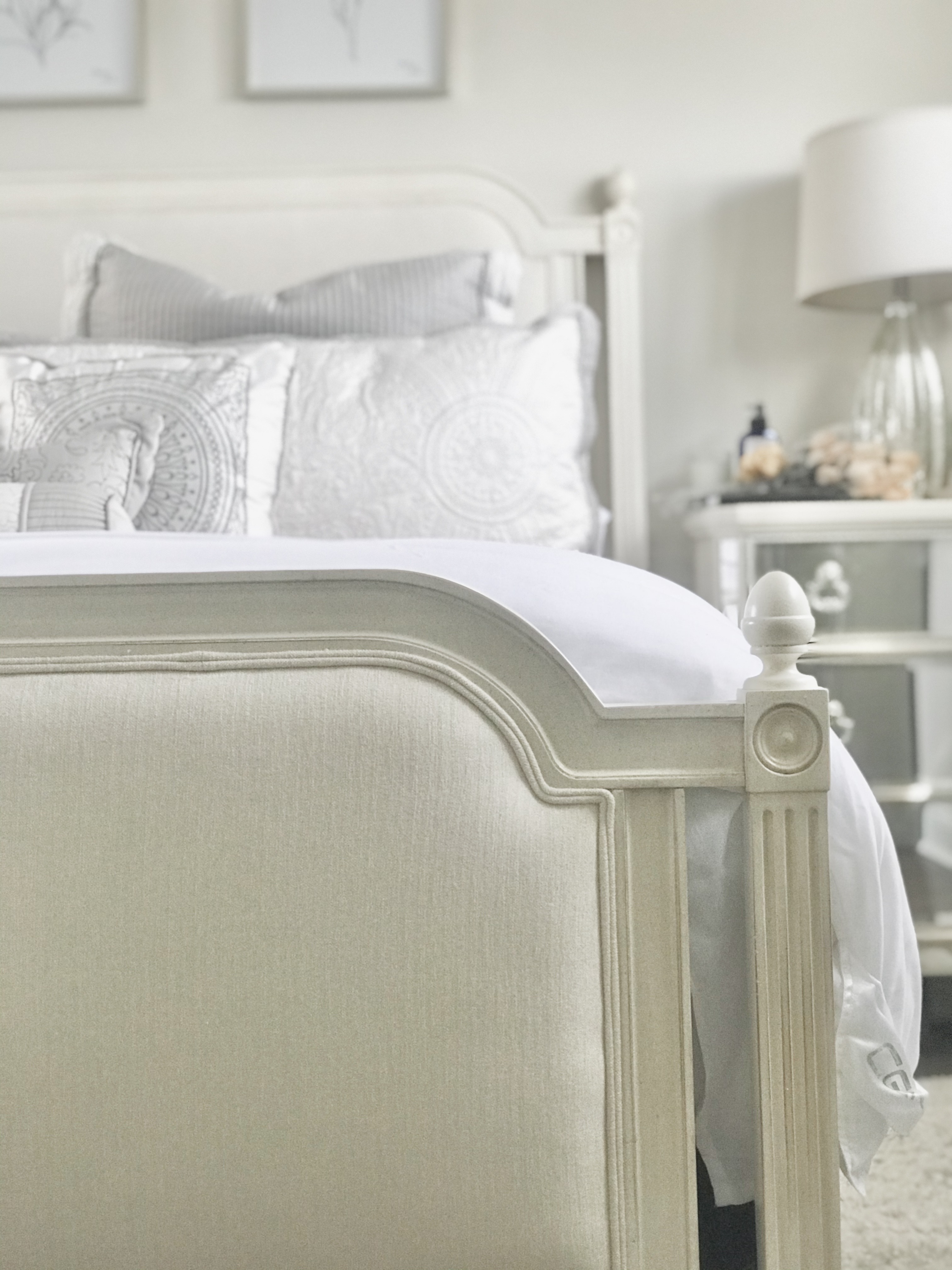 and award-winning host of "Home, Life & Style," a program that airs in New England) loved learning about Ethan Allen's American heritage and tech tools during her recent partnership with the company to produce "Design Tips" segments on her show.
While the company's constant innovation is good news for Ethan Allen's in-house, world-class designers and consumers, the brand has been a long-lasting go-to for individual interior designers and the average American.
"Growing up, I've always known it to be a mainstay in the history of home furnishings. I'd love to see them last forever," interior designer and home renovator Dina Dotsikas said in an interview for American Essence.
Ethan Allen has 1,000 in-house interior designers, but it openly suggests customers contact local interior designers and offers a useful site to guide clients. The team at Ethan Allen designs, develops—from cushions adjusted by hand for perfect shape and positioning, to upholstery in fabric or leather that is cut, sized and customized for a flawless fit—and delivers everything it makes.
Today, the company owns and operates nine manufacturing facilities, including six plants in the United States, two plants in Mexico, and one plant in Honduras.
Dotsikas said that "Ethan Allen has managed to shift with the times while maintaining the classic style appeal," her personal preference. "Tradition will always be in style. We invest in more traditional pieces, the ones we know will last the longest; and we invest less in the more trendy, shorter-lived ones."
"My personal style is classic, timeless, traditional with a touch of trend. I'll stick with the basics that stand the test of time with a bit of today's," she added.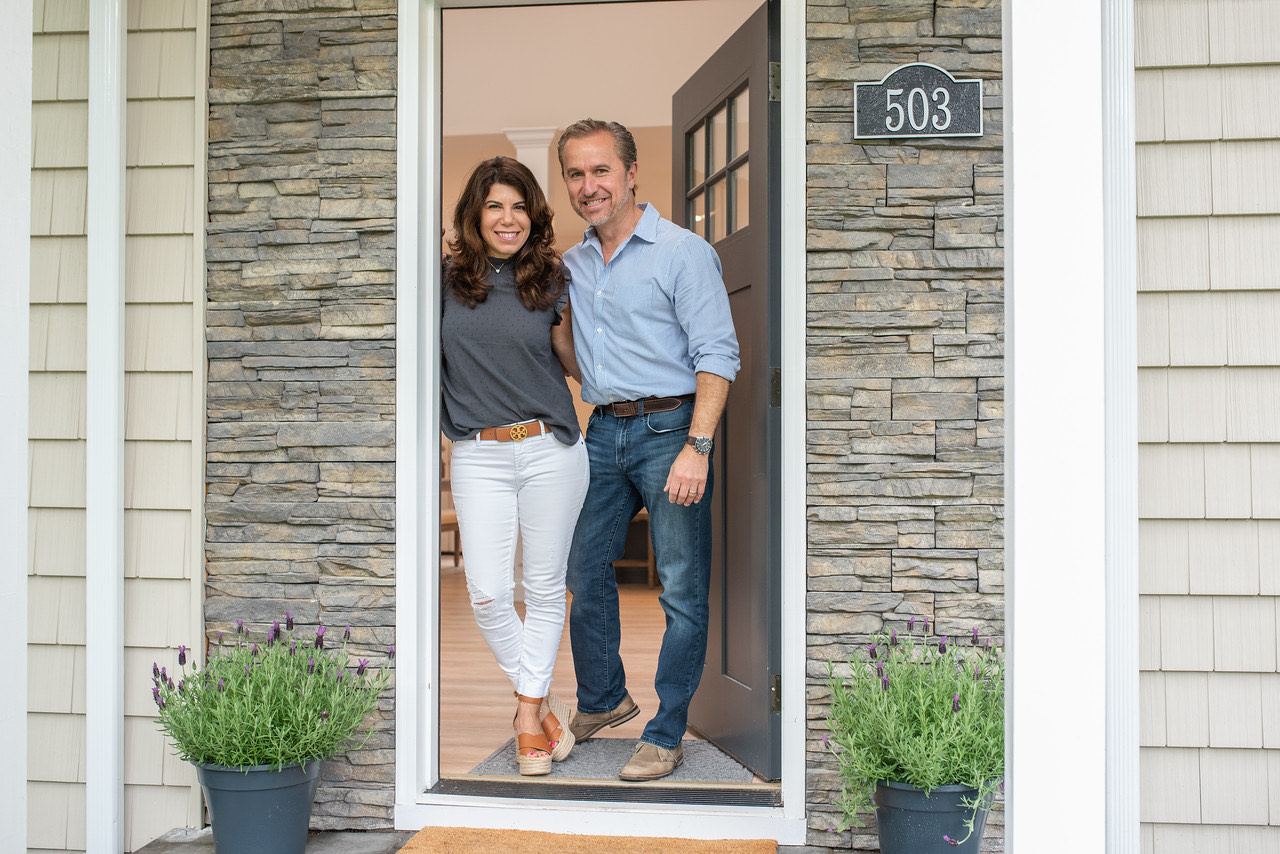 Dotsikas has known the Ethan Allen name since she was a child, considering it a brand that provides long-lasting furnishings you can pass down to future generations. It has been a go-to brand for decorating her own home.
"They have people that you can work with to make them more to your style. It's not cookie-cutter. There are a million different options. That's always a great feature," she said.
Dotsikas often integrates pieces from Ethan Allen when she is "flipping homes"—by renovating homes that have been unloved, as she explained it. After seeing through the mess and reorganizing it for today's families, ensuring form and function, she gets to the fun part of designing the interiors. She called it "staging."
"It's different when you're staging the house instead of furnishing the house. You want them to walk in and see themselves sitting there. Having quality pieces and accessories are important because visitors can visualize themselves living in the homes. When in a bind, I'll pull furniture from our own home to stage the flip homes."
Since she has quite a few Ethan Allen pieces in her own home, she uses them to stage homes set for sale—to give them that high-quality, luxury aesthetic she desires.
Erin Tallman is the editor-in-chief of ArchiExpo e-Magazine, an online news source for architecture and design professionals. She is based in Marseille, France, and enjoys cycling around Europe as a way to soak up the culture, discovering hotel gems along the way.