What do an at-home water testing kit company, a luxury watchmaker, and an online farmland real estate investment platform have in common?
First, they were started in America's heartland—Zionsville, Indiana; Detroit, Michigan; and Fayetteville, Arkansas, respectively—far from the usual, bicoastal venture capital hubs. Second, their initial potential was spotted and funded by AOL co-founder Steve Case and his team of investors, as part of his Rise of the Rest Seed Fund's efforts to find and invest in the most innovative startups outside of Silicon Valley. The watchmaker, Shinola, is one of the more familiar names, but hundreds of start-ups have flourished so far under Case's initiative.
The premise behind his idea is simple: Local entrepreneurs know the problems that face their communities, and they know the solutions. What they need is funding.
For example, in 2016, the founder of the at-home water testing kit company, Megan Glover, simply wanted to find out if her local water was safe for her children to drink. When her local utility company proved unhelpful, and a local water testing company quoted a whopping sum of $3,000 for a test, she took matters into her own hands. Today, her company, 120Water, fills about 100,000 kits a year, each sold for $50 to $80, in use across 180,000 locations in the country. Government agencies, schools, and local water systems across more than 19 states use its products.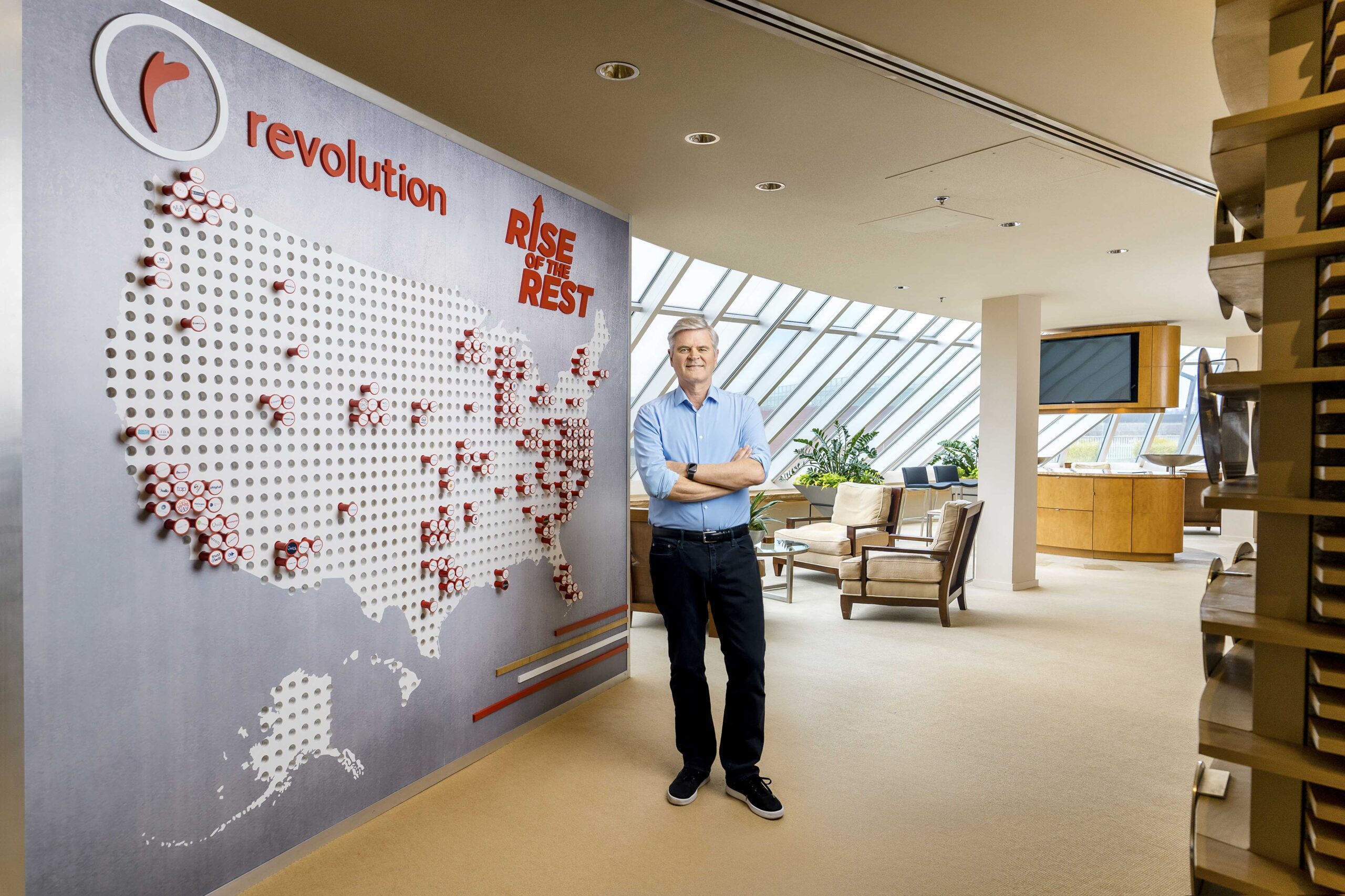 When Case held a pitch competition in Indianapolis in 2017, a stop on one of his cross-country Rise of the Rest bus tours, Glover had taken the chance to present her pitch. Case was immediately intrigued. "The idea was simple to grasp, completely original, and it addressed a true need in the community," he wrote in his new book, "The Rise of the Rest: How Entrepreneurs in Surprising Places are Building the New American Dream," which documents his findings after his tours. Glover was chosen to win $100,000 to start her company.
Inspiring Transformation
After leaving AOL in 2005, Case launched Revolution to back entrepreneurs with growth, venture, and seed funds. Since 2014, Case and Revolution have traveled the country by bus, holding a pitch competition and awarding $100,000 to a winning company at every stop. In 2017, Revolution launched the first $150 million Rise of the Rest Seed Fund, backed by well-known entrepreneurs like Eric Schmidt, Jeff Bezos, Tory Burch, and the Walton family (Walmart); a second $150 million seed fund was announced in 2019. Today, the bus tours continue, but the majority of the Fund's investments are made outside the pitch competition. The Fund has since backed more than 200 companies across 100 cities.
Through his tours, Case has witnessed how industries are being transformed and people's lives made easier through inventive ideas—thanks to people like Glover who have the pulse on what's going on in their communities and want to see them thrive. Tech hubs are emerging everywhere, spurring innovation in heartland cities and small towns that were once neglected following America's manufacturing decline.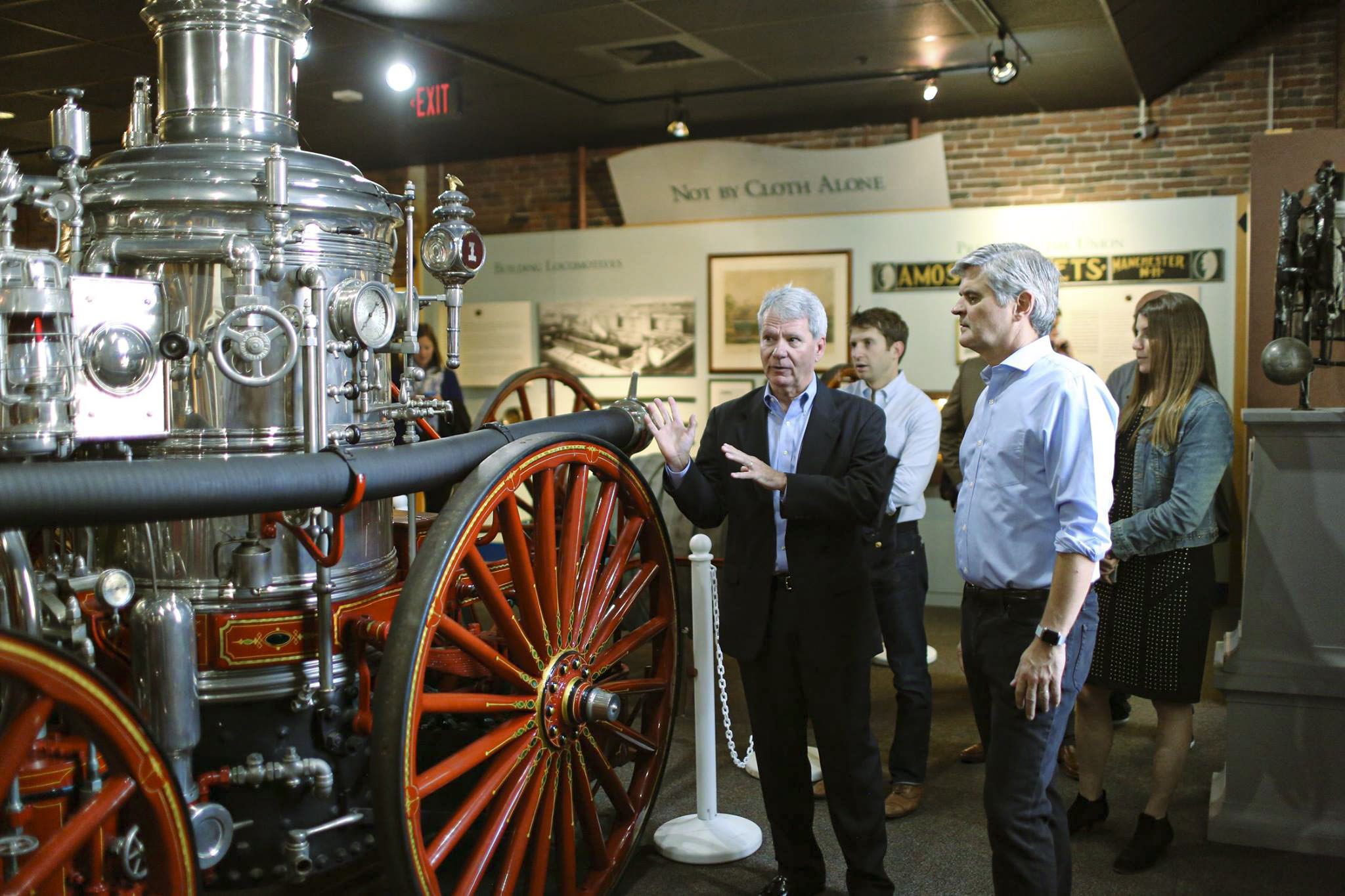 "A lot of places are struggling and feeling left out and left behind. If we can back new companies that can create new kinds of jobs and create more hope and opportunity in those communities, and do that in enough places, it also has the potential to help lift up, and maybe even in a small way, unite a very divided country," Case said in an interview.
Over the past decade, 75 percent of venture capital has gone to New York, Massachusetts, and California. But that is steadily changing. In 2021, VC fundraising outside New York, the Bay Area, and Boston totaled $21.4 billion, compared to just $3 billion a decade ago, according to a joint study conducted by Case's investment firm Revolution and the market research firm PitchBook.
Case hopes his Rise of the Rest Seed Fund will help further bridge that gap.
Believing in Entrepreneurs
Born in Hawaii—where TV show episodes could arrive a week later than on the mainland—Case knew the feeling of being left out. "That might have helped to inform some of my thinking and passion around Rise of the Rest … to create a more inclusive economy so that people don't feel left out," Case said. His upbringing gave him "more empathy for the communities around the country that, in this innovation world, feel like all the action is somewhere else and not in their own backyard."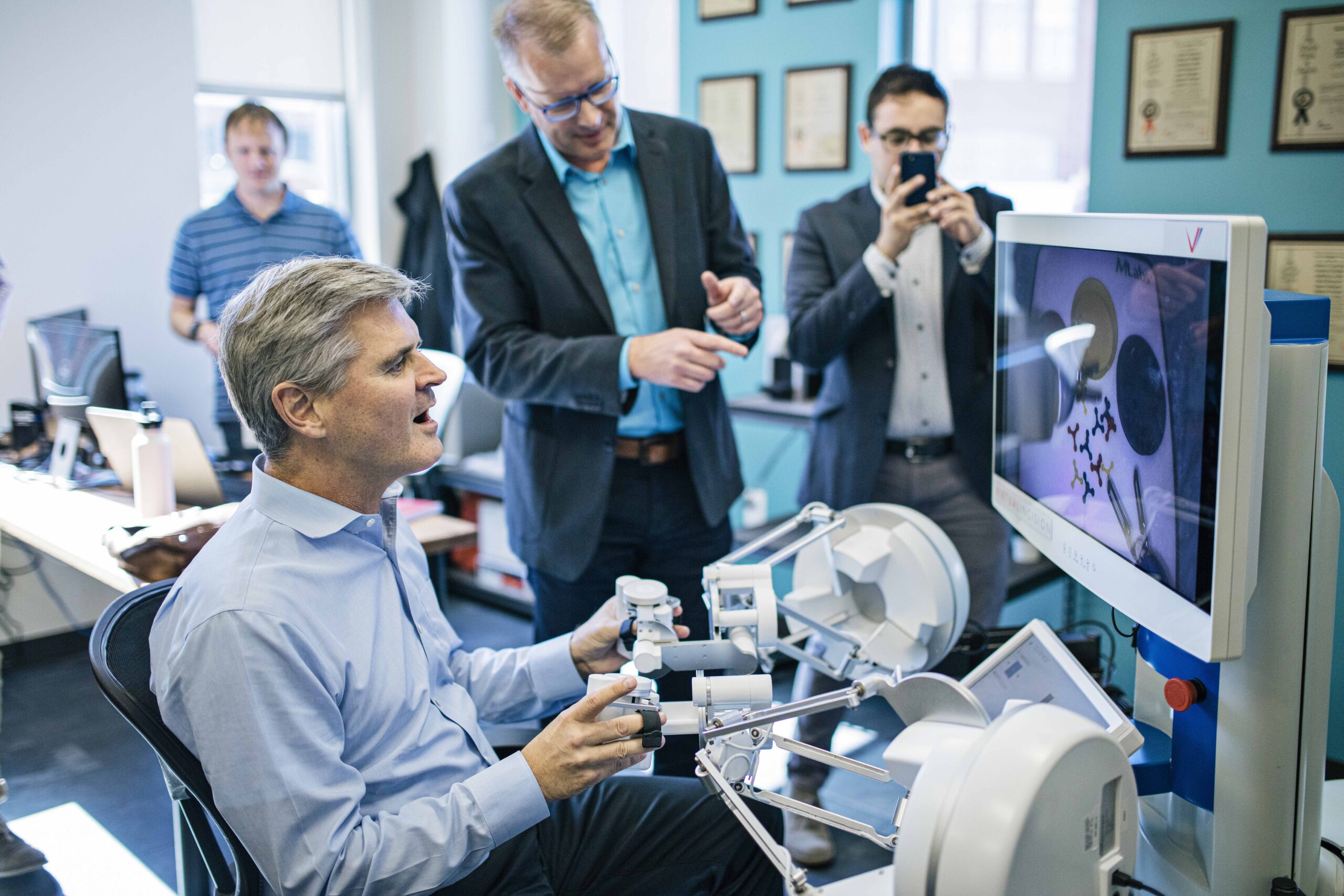 He soon discovered that there were plenty of entrepreneurs in America's heartland, away from the spotlight in major cities. They tend to be more impassioned than the Big Tech workers in Silicon Valley, Case said, because they feel deeply connected to their cause. Craig Fuller, for example, came from a family in the trucking business in Chattanooga, Tennessee, a hub for long-haul trucking. "My grandfather was a patriarch of long-haul trucking," Fuller told Case in the book. "He was one of the first to put two people into a truck and drive across the country when the interstates were popping up."
Fuller worked with his father on the family company, but after college, he became interested in starting his own business. He noticed that the trucking market was highly fragmented and lacked transparent information. That inspired him to start FreightWaves, a logistics data company, in 2016. Fuller mobilized the freight industry to come together—convincing local mayors and chambers of commerce to organize a first-ever industry-wide meeting in 2017 with 70 Tennessee companies. Five years later, in 2021, the company earned $32 million in revenue. In the last quarter of 2021, its revenue was a 103 percent increase year-on-year.
Carter Malloy, meanwhile, grew up on his family farm in the Grand Prairie region of Arkansas, a place he called "a big, flat, beautiful part of the world," and knew he wanted to contribute to the farming community. After college, he went to work for a hedge fund in San Francisco and made buying and selling farmland a focus of his work. He had financial success, but he noticed that the transaction experience was always very difficult. He launched AcreTrader with the hopes of making farmland investment accessible to all. He had to build trust with farmers on the ground, and his upbringing, coupled with his company's headquarters in Fayetteville, helped convince them that he wanted to help them prosper.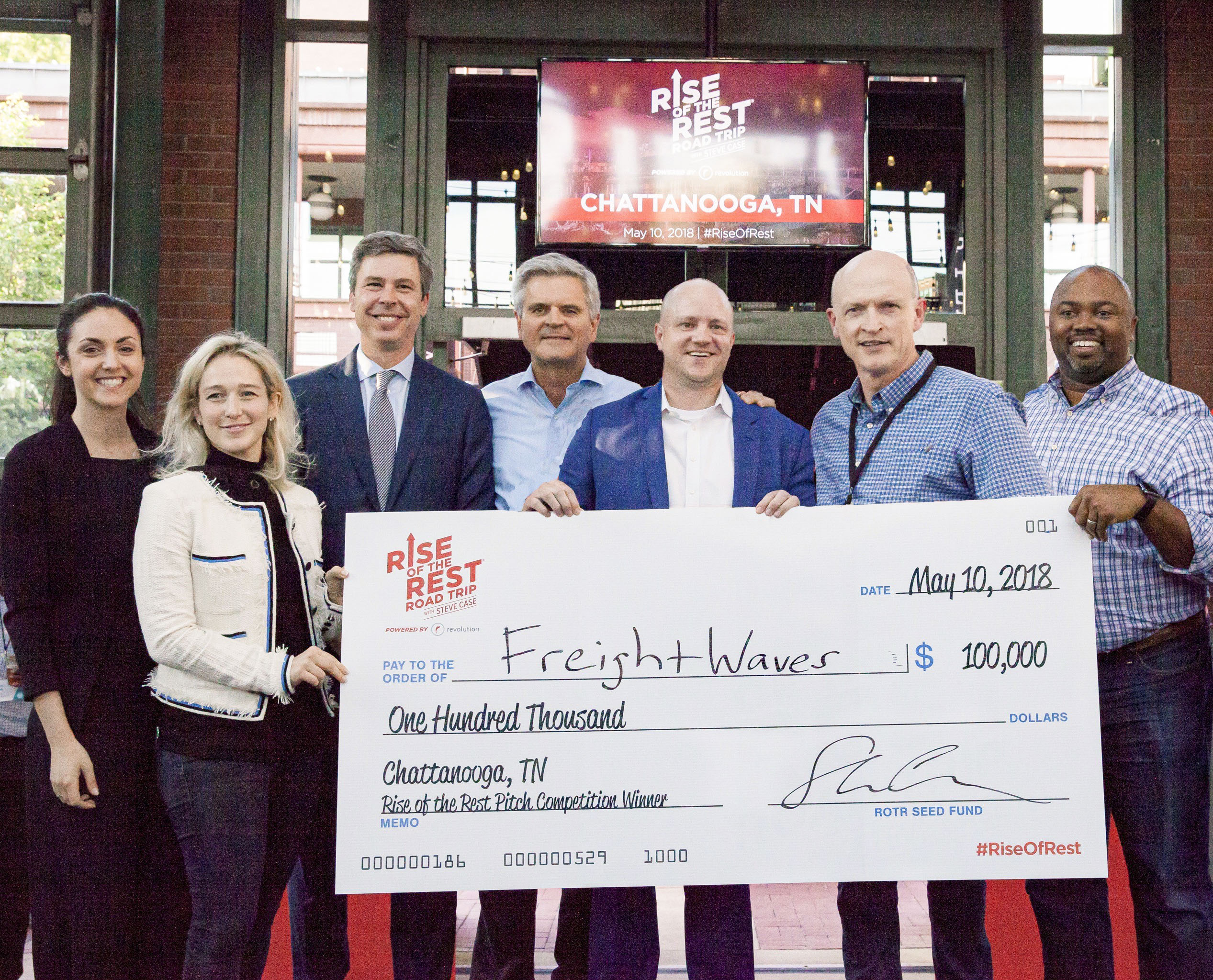 Leaving a successful career in San Francisco to start up in Fayetteville was a real risk, but Malloy told Case in the book, "I felt that it was really important we be close to the farmland in the middle of the country." AcreTrader proved that with risks also came promise. This year, the company grew to 70 employees—with staff relocating to Fayetteville from all parts of the country—and received over $60 million in Series B funding, including $20 million from an Ohio-based venture capital firm.
Helping start-ups navigate risk and reap the rewards is central to Rise of the Rest Seed Fund's mission. Case recognizes that the entrepreneurial journey can be filled with uncertainty, but "you need to believe in yourself. You need to believe in your idea and you need to believe in your team. … Sometimes success comes from not just you, but somebody else that helps you, or being in the right place at the right time."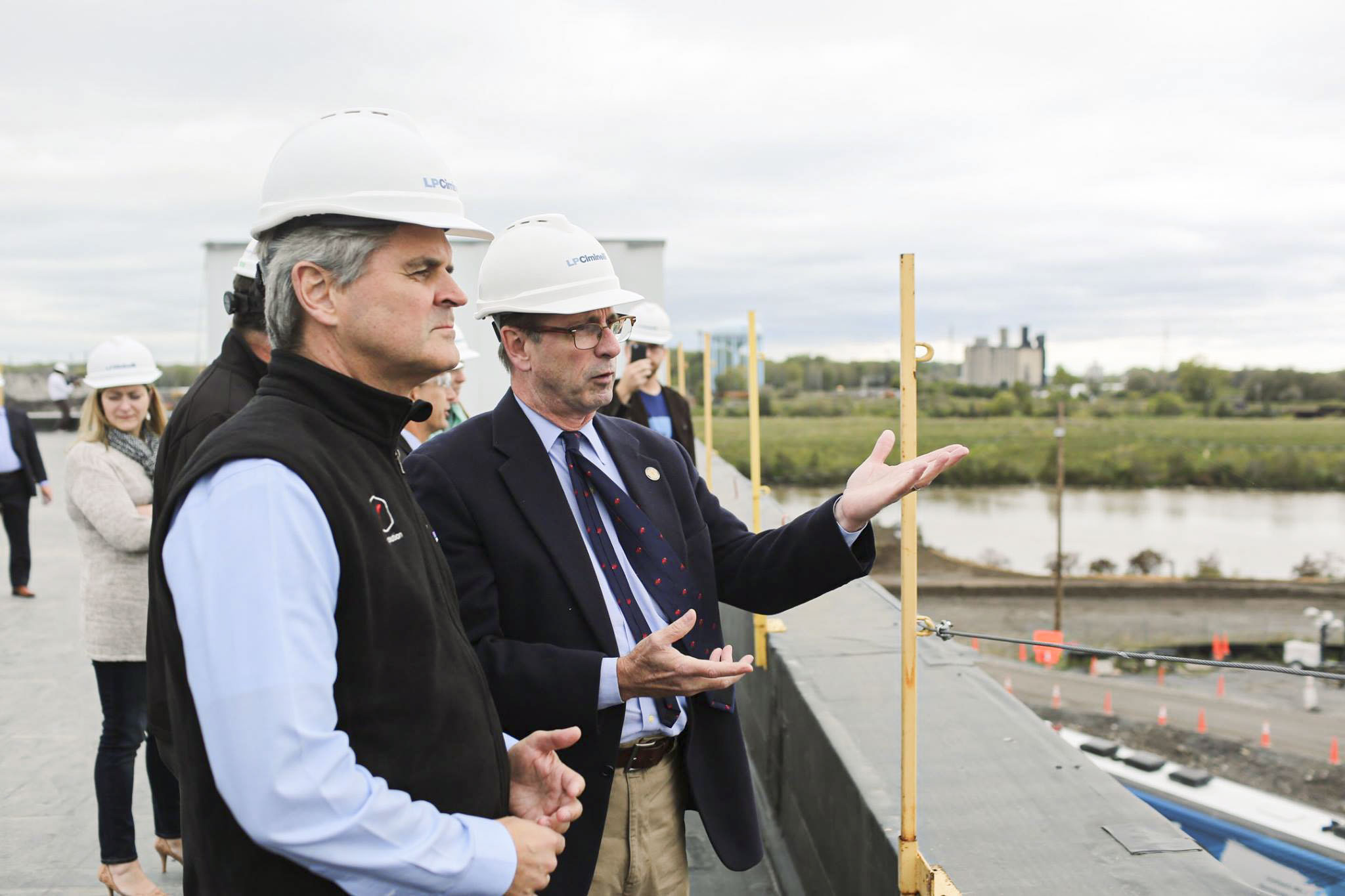 In his book, Case tells the story of how he and his team saw the potential in Shinola, the Detroit-based watchmaker, during their first tour in 2014. His investor partner and Revolution co-founder Ted Leonsis had just bought a Shinola watch. While there, a salesperson spoke passionately about the company's mission to create good-paying jobs for Detroit workers. The company understood that millennials who care about a connection to what they wear would want to support a brand championing American manufacturing. "Wearing the watch would be a patriotic gesture, symbolizing the revival of the nation's heartland and its beloved city of Detroit," Case wrote. The city in turn "had a chance to symbolize a particular American resolve to do something, not because it's easy but because it's hard," he added. Today, the company has 450 employees, with over $100 million in revenue annually, and has evolved into a luxury lifestyle brand demonstrating the quality of American manufacturing.
Sean Henry of Stord, a supply chain software company, expressed a similar sentiment about the workforce in Atlanta. He said in the book that, compared to people in Silicon Valley who constantly want to leap over to the next big thing, "the talent here is very mission driven. They want to be at companies for a long time and build them into something very successful."
There's also a growing trend of people who left their hometowns in search of tech jobs in major cities, only to come back home because of the affordability, burgeoning opportunities, and proximity to family. Case observed that the trend has accelerated since the pandemic. In Chattanooga, Tennessee, a building in the Innovation District (a tech hub established in 2014) includes fully-furnished units, communal kitchens, and organized activities—ideal for both returnees coming home and new hires wishing to be connected to the local community.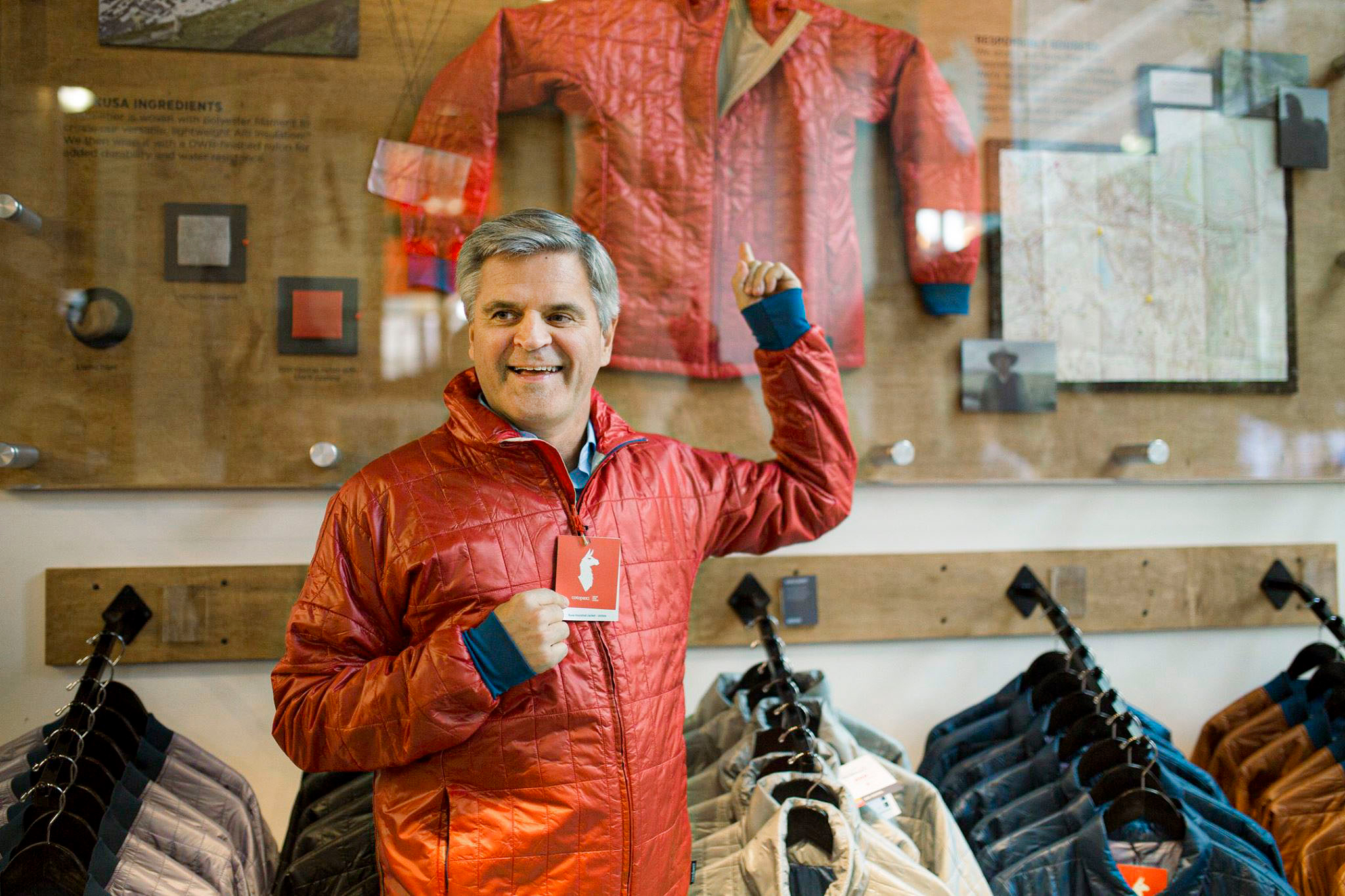 Cities Transformed
Case's investment work is inspired by case studies all across America, especially where heartland cities and small towns have used technology to grow their local economies. He has observed that entrepreneurs thrive in places where there is a "tech ecosystem"—a network that can help bring their ideas to fruition. He compares it to a wheel with seven spokes: startups, investors, universities, government, corporations, startup support organizations, and local media all synergize to create an environment that nurtures innovation and entrepreneurship. In cities with strong research universities, such as Pittsburgh, Pennsylvania, tech innovations have revived the local economy. Long known as being part of the rust belt, a place that has already seen the end of its glory days of manufacturing most of the world's steel, Pittsburgh has become a center for robotics and AI development thanks to strong research programs at Carnegie Mellon. The university is one of the top five in the country attracting venture capital in companies started by its graduates.
In Phoenix, Arizona, then-mayor Greg Stanton spearheaded an effort to transform the deserted Warehouse District—a shipping and production hub during the late 1800s and early 1900s—into a tech center. Funding and support came from Arizona State University, the city government, the Marriott hotel chain, and local sports teams. Columbus, Ohio, is also enjoying startup success due to public and private sector investment, as companies realize the city's low cost of living and local talent pool make it an attractive choice for setting up headquarters. Intel announced this year that it would build two semiconductor plants near the city, bringing thousands of jobs and making it the largest semiconductor manufacturing center in the world.
Startup job creation has allowed local economies to prosper. A study by the Progressive Policy Institute found that the country's top 25 metro areas averaged 11.9 percent private sector job growth over the period from 2007 to 2016, compared to rates less than half of that in areas with lower levels of startup activity. The symbiotic relationship between startups and the communities that support them illustrates the idea that a rising tide lifts all boats. Case cites an African proverb in the book: "If you want to go fast, you go alone. If you want to go far, you must go together."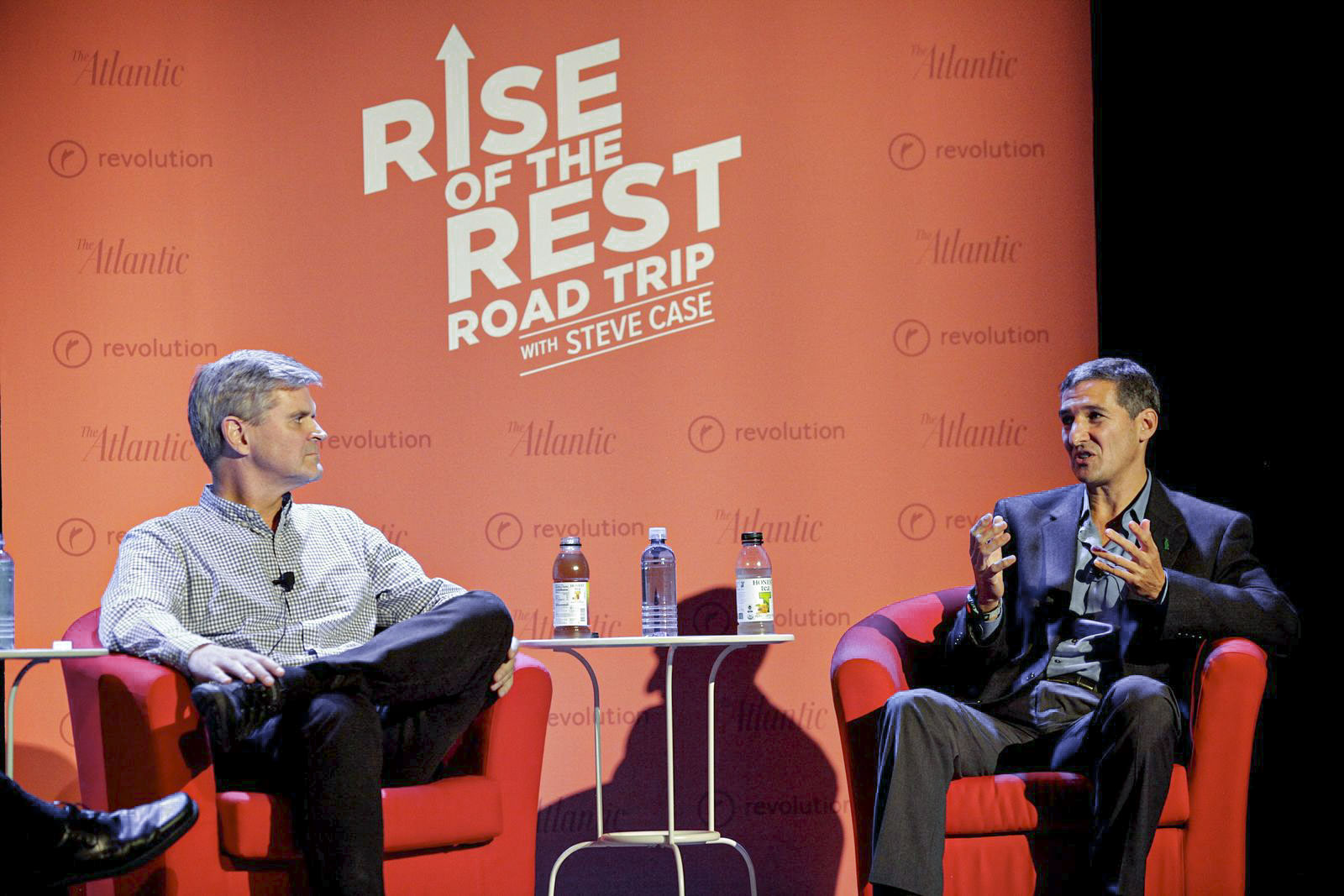 Believing in America
Ultimately, Case believes that anyone who has an idea for a new business should be able to pursue it, regardless of his or her background or social network. "That's what will ensure America remains the pioneering country that got us here, and preserve our lead as the most entrepreneurial nation on Earth," he wrote in his book.
Case said our country itself is similar to a startup. "It was just an idea of a new nation, with a different approach to democracy, and it led to people choosing to be part of America and coming over from various countries to be part of building what we now think of as the American dream," he said. Although there were times when it seemed the experiment would fail, "people stuck with it. Eventually, the republic survived and then thrived, and we led the way as a nation in the agricultural revolution 200 years ago, led the way in the industrial revolution 100 years ago, and have led the way more recently with the technology revolution, the digital revolution. And that's why we've gone from this kind of fledgling startup nation to being a leading economy and the leader of the free world," he said. To ensure we maintain the country's edge, he believes we must continue to back entrepreneurs everywhere.
He thinks back to his time at AOL, when he was trying to provide internet access to every American. With Rise of the Rest Seed Fund, he has a similar goal of "leveling the playing field. But the difference is, now we're trying to level the playing field in terms of opportunities, so anybody with an idea can create a company, and every community can have a potential to rise up and be a more vibrant community that's growing and creating jobs."
From January Issue, Volume 3