Changing your diet can change your life; Seamus Mullen knows that intimately. In 2012, a near-death experience forced him to rethink how he lived.
The award-winning chef, restaurateur, and avid cyclist made a name for himself cooking through kitchens in Spain, San Francisco, and New York, where he opened his first restaurant in 2006. But the job's long, grueling hours, plus a lifestyle of partying and unhealthy food, took a toll on his body.
In 2007, Mullen was diagnosed with rheumatoid arthritis. The autoimmune disease caused severe chronic pain in his joints, which were so swollen that each morning he couldn't tie his shoes. He was placed on a cocktail of medications that never fully alleviated the pain—but weakened his resistance to infections, resulting in frequent trips to the hospital. After bacterial meningitis landed him in the ICU with a 106°F fever, he knew something had to change.
Under the guidance of functional medicine doctor Frank Lipman, he overhauled his lifestyle, from improving his exercise and sleep to incorporating meditation and managing his mindset. Most crucially, he transformed his diet, cutting refined sugars, simple carbs, and other inflammatory foods and replacing them with plenty of gut-friendly vegetables and healthy fats.
Within a year, the symptoms of his "incurable" illness disappeared.
Now, Mullen is a two-time cookbook author and passionate advocate for the healing power of food, and he inspires others to take control of their own health.
Here, he shares his wellness routines, tips on staying motivated, and a favorite simple, summer-ready recipe.
My ideal morning routine looks like this: wake up, two to five minutes of breathwork and meditation, three-minute cold plunge at 40°F, two minutes of qigong and dragon breath to warm up, 40 push-ups, and a cup of coffee. In reality, it's usually two of these things, but I try to get in as much as I can.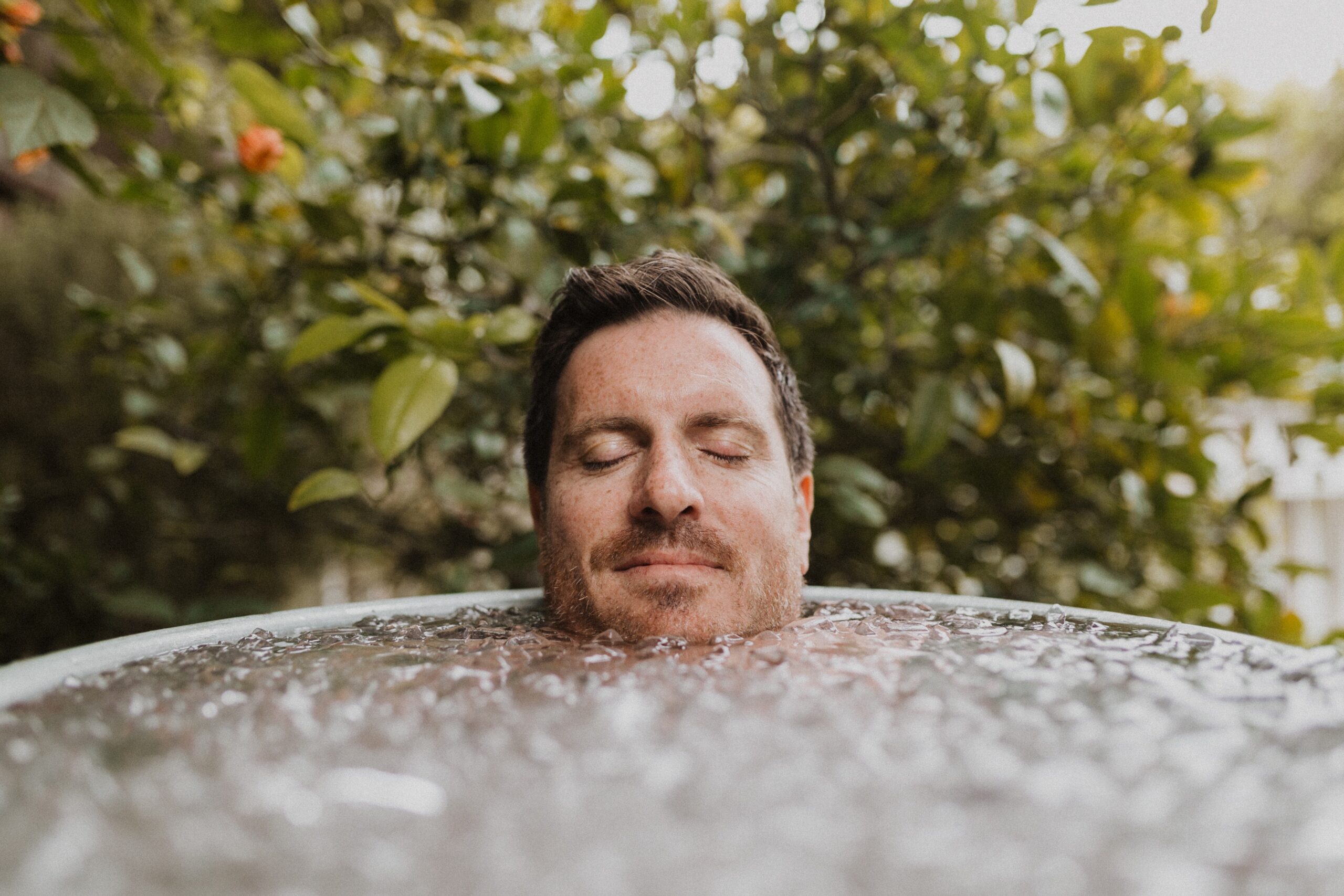 My daily diet starts with: coffee with cream and a tall glass of water. If I'm doing strength training in the morning, I will have a post-workout shake of 20 grams of whey protein plus creatine and BCAAs [branched-chain amino acids].
My first meal is generally around 1 to 1:30 p.m., and that is always a protein-focused meal with grass-fed beef, lamb, or some fish—generally around 8 ounces of cooked protein. I will add in a salad with avocado or some veggies sautéed in ghee or olive oil. Dinner, if I'm staying in, is again protein-focused, with vegetables and a little fresh, seasonal fruit. If I snack during the day, it's generally fresh fruit or some raw milk cheese.
A really delicious way I cook vegetables is: blanching! [Get] a pot of well-salted boiling water, drop in some sugar snap peas for 30 seconds, and then shock them in a bath of ice water, and the sweetness of the peas is brought to the front of the palate.
To work out I: strength train (heavy lifting) four days on, one day off, and then I ride my mountain bike three to five days a week. This means I usually have two days a week with double workouts, and my "rest" day is usually a light bike ride or a hike. In recent years, I've really focused more and more on mountain biking, and I'm loving being in nature, away from cars. I'm loving hiking these days; we have some amazing trails in the Los Angeles area, and I've really been into exploring them.
My favorite mountain bike route is: up and down Mount Wilson in the Pasadena area east of LA. It feels like you're in a legitimate mountain range just minutes from downtown LA!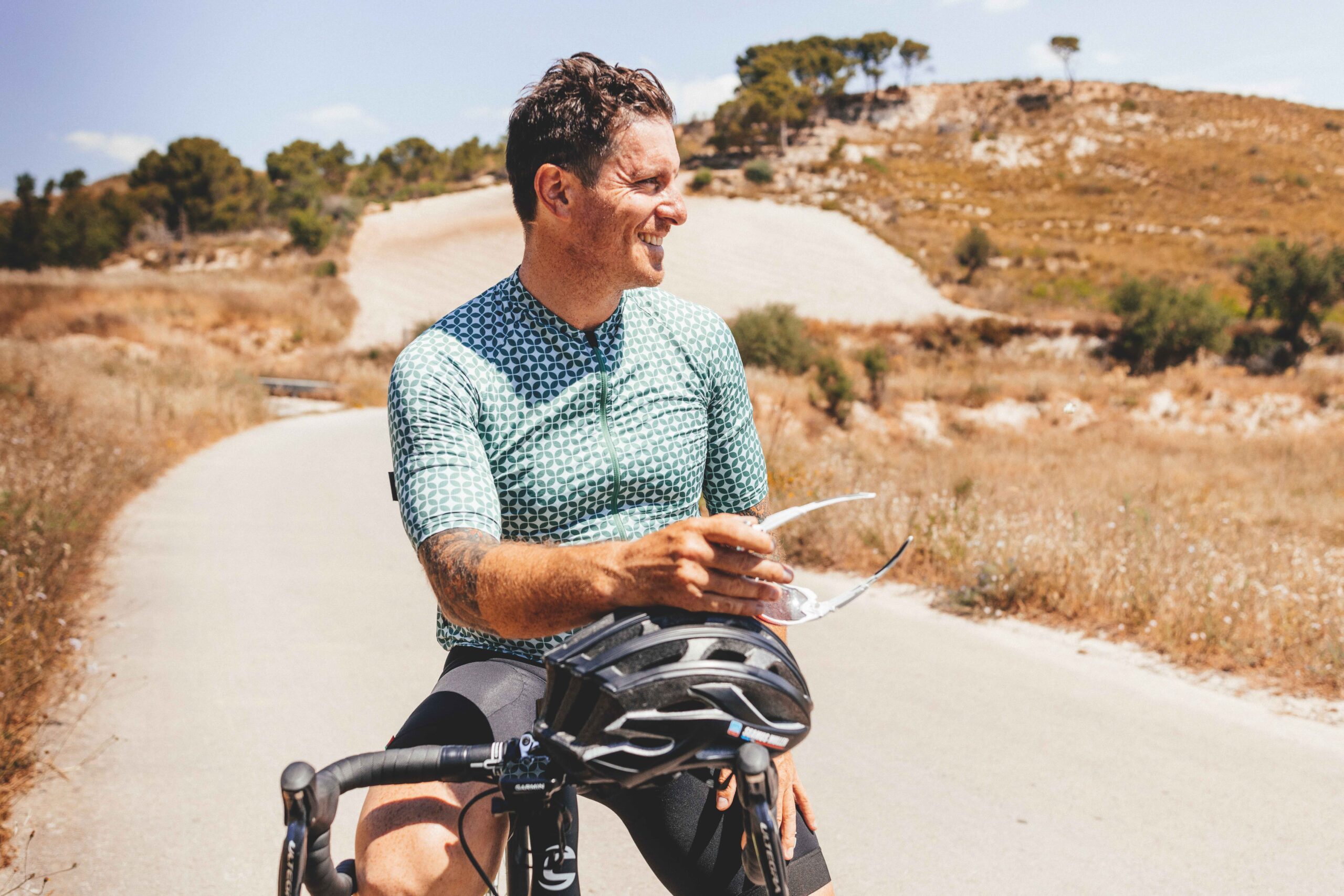 An ingredient I'm obsessed with is: anchovies. Always, these little guys do so much to elevate a dish. I mash them up with garlic and Calabrian chiles in a mortar and pestle to make a delish paste that can be the base of a vinaigrette or rubbed onto some lamb chops before grilling.
Olive oil is a staple. I will be obsessed with olive oil 'til the day I die. I love it on fruit or with some fatty, whole-milk yogurt.
Sumac is a spice I use all the time for a punchy, acidic kick when I don't want the flavor of citrus. Whipped into some butter, it's a perfect spread.
My kryptonite food is: ice cream. I'm a sucker for ice cream. Lately, I've been obsessed with Straus Family Farms Decaf Coffee With Dutch Cocoa. So good!
Anyone trying to live healthier should: ditch all seed oils for ghee, butter, or olive oil; ditch mayonnaise for homemade aioli (if you have a blender, you can make it!); ditch meeting a friend at the bar for a drink for pilates, yoga, hiking, or meditation.
I de-stress and stay grounded with: breathwork. I've been practicing Buteyko and Tummo breathwork for a while and both are fundamental to maintaining a healthy mindset for me.
I stay motivated by: reminding myself it's a process that can feel like a spiral at times. More than anything, I always look back at how far I've come so I'm never overwhelmed by the task ahead.
A goal I'm working on is: getting deeper into my meditation practice, tapping into visualization to help discover that state of flow that I feel on the mountain bike, and then learning how to translate that state of flow to other areas of my life.
I wind down at night with: breathwork, reading, lights out.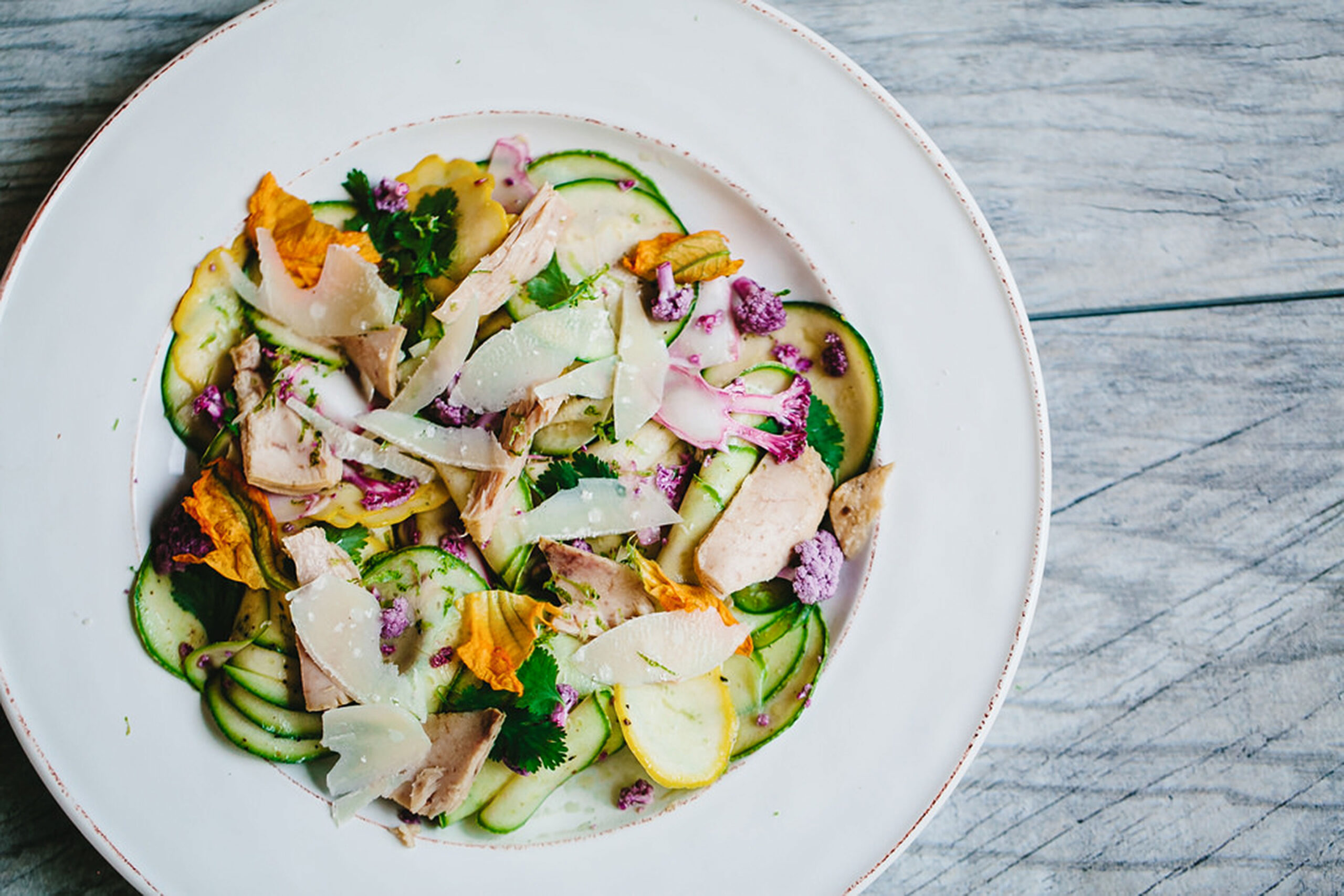 RECIPE: Shaved Summer Squash With Tuna
This is one of my favorite simple dishes to make in the height of summer when the gardens and stores are overflowing with summer squash and zucchini. I tend to eat a lot of salads in the summer, and I usually make sure there's a generous amount of vegetables in my salad, and some sensible protein.
There's really no cooking whatsoever that goes into this dish, just a variety of raw summer vegetables, simply prepared. You'll need a mandoline or slicer adapter on your food processor to cut the veggies as thinly as possible.
Serves 4
12 ounces mixed summer squash, such as small zucchini, yellow squash, and patty pans
4 ounces mixed radishes, such as red, watermelon, and cello
24 Sungold tomatoes, halved
2 shallots
1 serrano chile pepper
1 cup paper-thin slices raw purple cauliflower
4 ounces best-quality tuna packed in olive oil
3/4 cup extra-virgin olive oil
Juice of 4 limes, rinds reserved
Sea salt and black pepper
Chopped fresh dill and cilantro, for serving
1 2-ounce chunk Parmesan cheese
Cut the squash and radishes into paper-thin rounds. Halve the tomatoes. Thinly slice the shallots, serrano chile pepper, and cauliflower. Flake the tuna into large chunks.
Toss the squash, radishes, tomatoes, shallots, chile, tuna, oil, and lime juice in a large bowl. Season to taste with salt and pepper.
Divide among serving plates and top with the fresh herbs. Zest the lime rinds directly on the salad, then shave the Parmesan on top using a vegetable peeler. Serve immediately.
From June Issue, Volume 3