Transported to an underwater world, Rudy Reyes finally felt at peace. He was scuba diving in the Cayman Islands, stunned by the sheer beauty that surrounded him. It was a completely different experience from his time as a combat diver for the Marine Corps, part of an elite reconnaissance team that often performed dangerous missions in Iraq.
"Ten kicks in, you're in the most gorgeous reefs," he said. "For a whole week, I was immersed in the beauty of God's creation." In those restorative waters, he found healing—and a new purpose.
It was a turning point for Reyes. Only days earlier, he was on the brink of taking his own life. 
His Calling
Through a childhood protecting his younger brothers and a grueling journey in the Marine Corps, Reyes gained a profound understanding of what it means to serve. "There is a standard of character in which a young man must fight for the good. A young man must discipline himself and let go of the child and embrace manhood. Manhood means protecting, it means sacrifice, it means a humble nobility that only comes from the pursuing of truth and leaving oneself—leaving oneself as an individual to the side and embracing leadership of community," he reflected in a recent interview.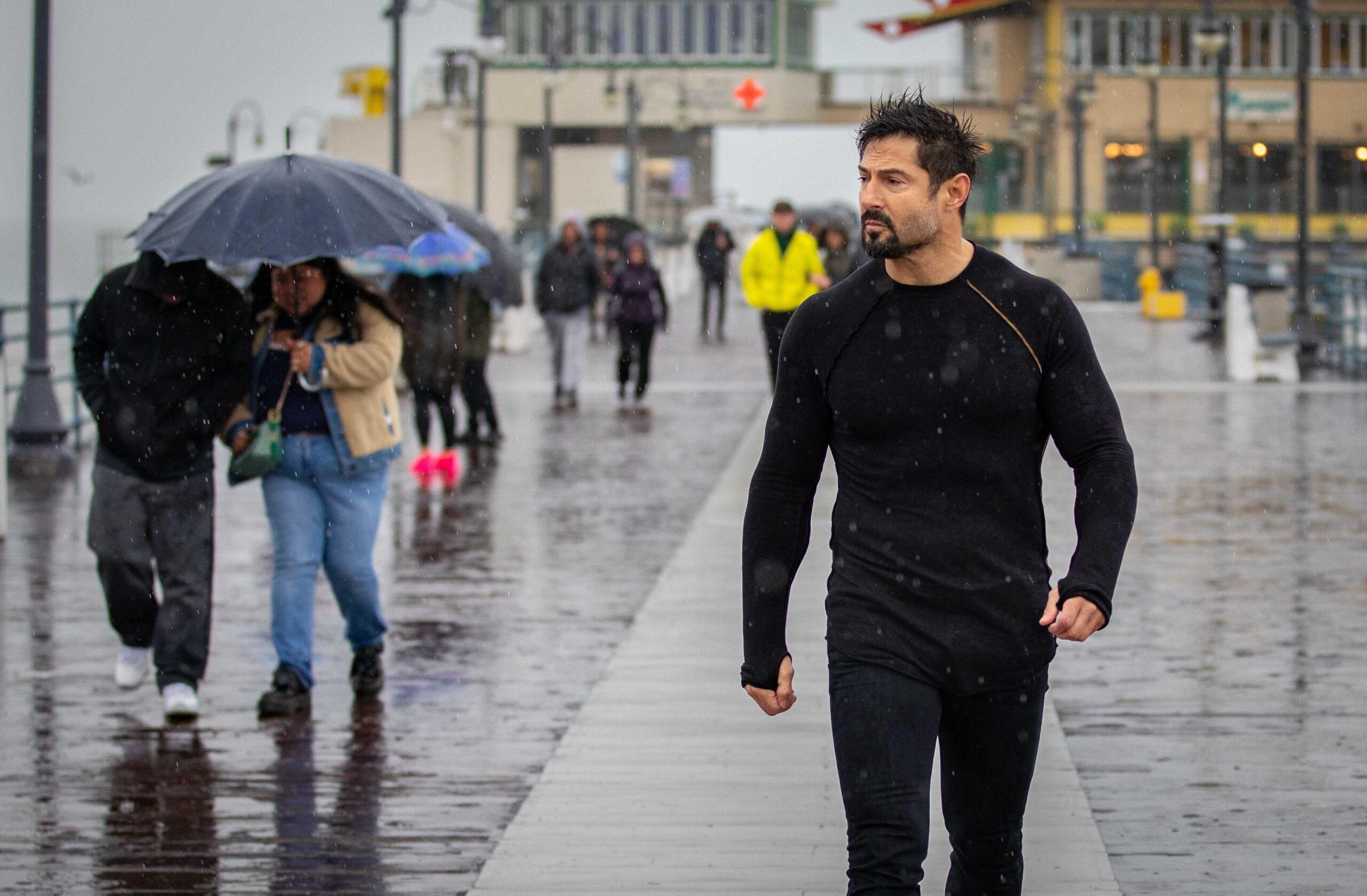 Growing up, Reyes and his brothers had to fend for themselves. Following their parents' divorce, their mother battled depression with drugs and alcohol, and they were left to the care of relatives. When their grandparents passed away, they became adrift in the Midwest, with no permanent home, until eventually they were taken in by a boys' group home in Omaha, Nebraska. Housed together with other boys who grew up in tough backgrounds, life was like the "law of the jungle, … very 'Lord of the Flies,'" Reyes said. He took up physical training in order to protect his brothers. At 17, Reyes emancipated himself so that he could later become their legal guardian.
Reyes worked various odd jobs to support his brothers. In 1998, when he was 27, he watched a documentary on children in Kosovo who were orphaned as a result of the conflict there. Their plight motivated Reyes to enlist in the Marine Corps. His superior performance earned him an opportunity to try out for the reconnaissance team. He was accepted. 
"Our country is one of the very few countries in which, through military service, any man or woman of any color, of any religion, can sacrifice their individual identity, become part of a collective, to then forge—completely merit-based—a new identity," Reyes marveled. "And that will transcend the hard streets, and the gangs, it can transcend the poverty and the abuse. … We can transcend and supersede anything that's limiting us if we're willing to sacrifice and throw ourselves totally into the mission."
Purpose Lost and Found
Reyes was an effective fighter. But after all that he witnessed during tours in Iraq and Afghanistan, he returned home a broken man. "I did not believe in good anymore. I didn't believe in human beings anymore. I didn't believe in anything," he said. He struggled to readjust to civilian life. "I felt completely like a stranger in a strange land."
He turned to drugs and alcohol, and he tumbled in and out of toxic relationships. "I was just trying to numb or fill the hole that was inside my heart," he said. It was a rapid downward spiral. After he lost his job and his son was taken away from him due to his emotional instability, Reyes felt there was no point in living. "I felt completely useless and worthless." He put his gun in his mouth. 
Suddenly, he heard a higher power call out to him. "This voice, this power said, … 'Everything's going to be OK. And you're needed, Rudy Reyes.'" From that moment on, he embarked on a different path.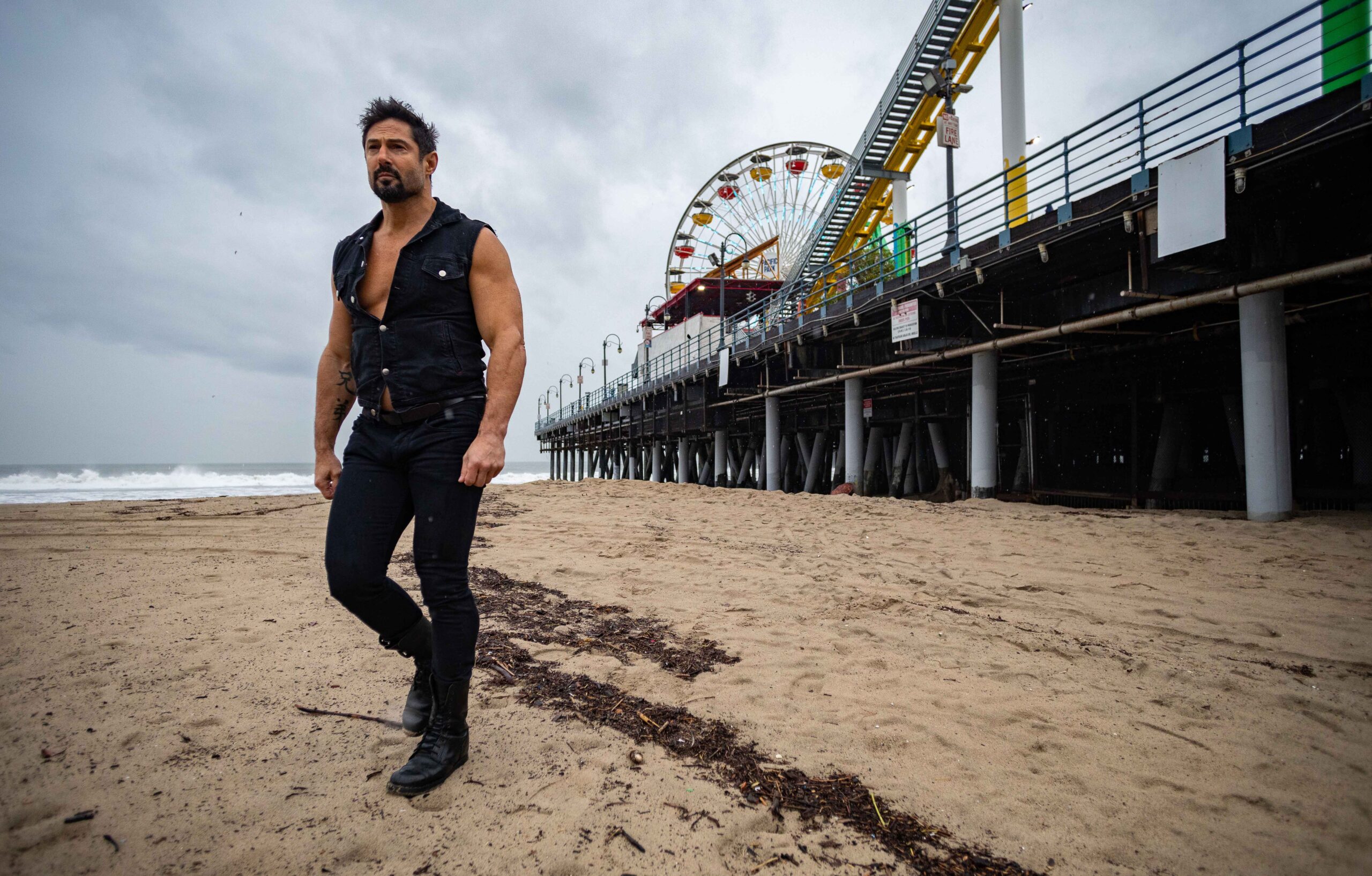 A few days after the epiphany, Reyes bumped into a former colleague from a previous acting gig. "He could tell that I was not well, like a shadow of who I used to be," Reyes said. So his friend invited him to go diving together in the Cayman Islands. Reyes accepted the invitation, but he didn't expect to be so deeply moved by the experience. "Just seeing the beauty and what was at stake—[I thought] that we cannot lose this," he said. It sparked an idea: What if veterans like him could retool their combat diving skills to fight for coral reefs instead? 
In 2016, Reyes launched Force Blue, a nonprofit that trains veterans in marine conservation efforts. Marine scientists teach participants how to identify marine animals, preserve coral reefs, survey underwater environments, and remove invasive species and marine debris. 
"We have a fighting force that fought all these other wars. But we can use this fighting force that has skills like no one else has, under the water to fight a battle that we all believe in—which is to protect our planet, to make it beautiful for our children and grandchildren," Reyes said. He hopes that by helping veterans find purpose in civilian society, and immersing them in the healing natural environment, Force Blue can play a part in preventing veteran suicide. 
Reyes is grateful for the veteran community that has shown him support in the years since. "A lot of young people and old people look up to me, so it's a great reminder about my responsibility as a leader," he said. "That's a great reminder to keep my character super sharp, and to keep my pursuit of truth pure."
From July Issue, Volume 3