If you're inviting Jacques Pépin to Thanksgiving dinner, you'd better have turkey on the table.
How about something else this year, you might venture—a nice roast chicken, or a glazed ham?
"I don't want to do something else," the chef would kindly, but firmly, inform you. "I want to have a turkey for Thanksgiving; I want to do Brussels sprouts and sweet potato and an apple tart." The bird has been a non-negotiable since Pépin's first Thanksgiving in 1959, two months after he arrived in America as an eager young chef with experience working in Paris's most prestigious kitchens. He fell in love with the spirit of the holiday—"There is no political affiliation, no religious affiliation; it's just people getting together, enjoying food, wine, and company," he said—and with America itself.
"I only came to stay a year, maybe two years, to learn the language, and go back to France. I loved it and never went back—except for vacation." Since then, the transplanted Frenchman has taught millions of Americans how to cook.
He's the author of 32 cookbooks, the most recent being "Art of the Chicken," published in September 2022, and a longtime host of PBS cooking shows—including one with his dear friend and fellow pioneering TV chef, Julia Child. Since the beginning of the pandemic, he's continued to offer confidence and comfort to anxious, sheltering-at-home viewers with the award-winning "Jacques Pépin: Cooking at Home" web series, in 280-and-counting 2- to 6-minute videos posted to Instagram and Facebook with the help of his daughter, Claudine.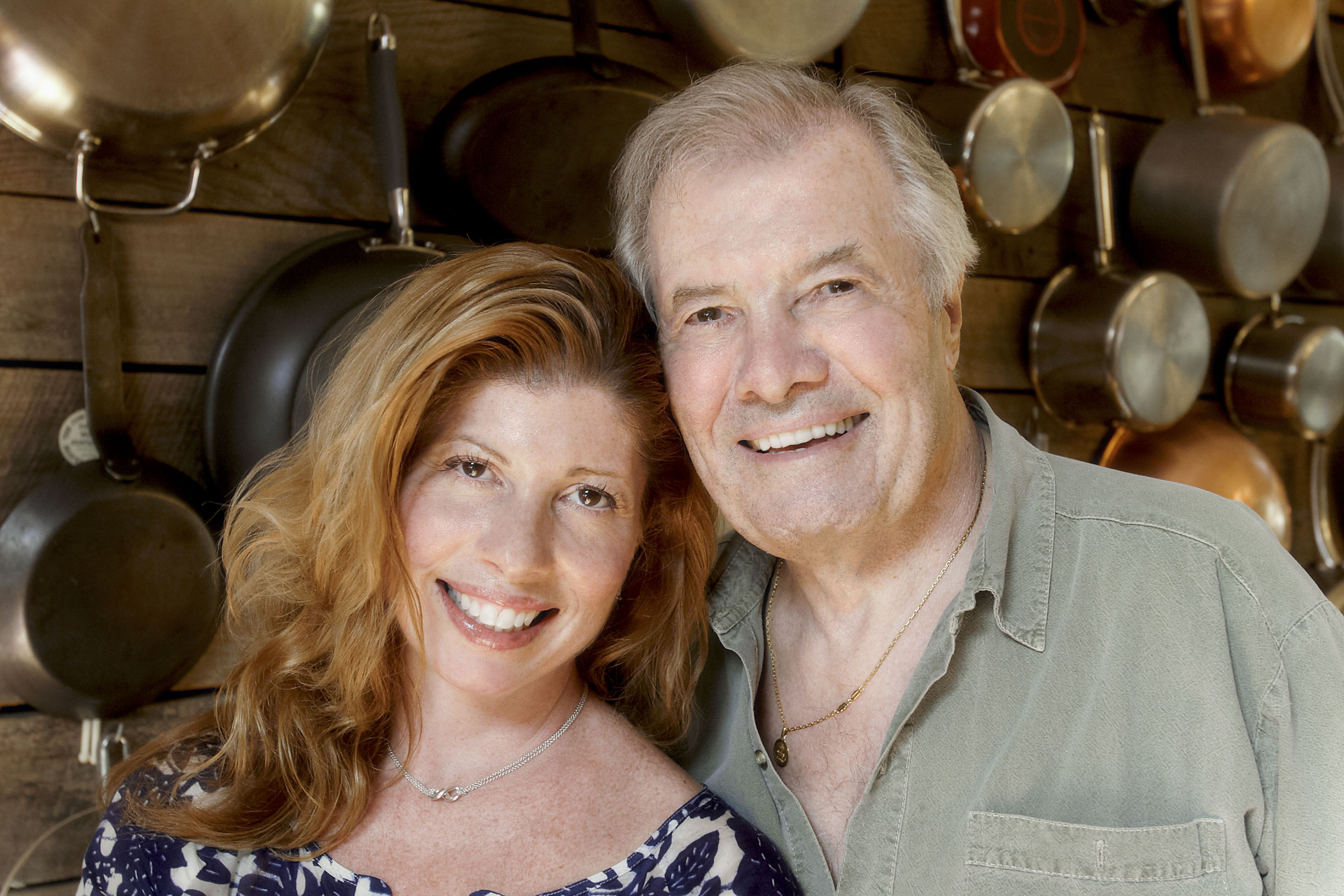 At nearly 87, Pépin still chops and sautés ​​with an efficient, effortless fluency honed over decades of experience. His narration is just as easy and precise, deftly doling out instruction as he breaks down a whole chicken or shimmies a perfectly fluffed French omelet onto a plate.
And after all these years, he still cooks with an unmistakable French accent—though he'd argue that it doesn't extend so much to the food. "Very often, people consider me the quintessential French chef," Pépin said from his home in Madison, Connecticut, where he's lived since 1975.
"And then you open one of my books, and there on page 32, you have a black bean soup with banana and cilantro on top." Pépin's late wife, Gloria, was half Puerto Rican and half Cuban. "Then you have a Kentucky fried chicken from Howard Johnson. Then you have a lobster roll from Connecticut. So I mean," he said, smiling, "I'm probably the quintessential American chef now, after all these years."
Dreaming of America
Born in Bourg-en-Bresse, France, a small town northwest of Lyon, Pépin grew up helping out in his parents' restaurant, Le Pélican. At age 13, he left school to begin a culinary apprenticeship at the Grand Hôtel de L'Europe. By his early 20s, he'd worked his way up Paris's culinary ladder, and, during his military service, he served as personal chef to three French heads of state, including Charles de Gaulle.
But he set his sights on farther shores.
"America was always kind of the Golden Fleece for me," Pépin said. "Most people who come to America come here for economic reasons, to have a better life maybe, or political reasons, or religious reasons. I didn't really have any of that. I had a very good job in Paris. My parents had a restaurant. I was fine. But I wanted to come to America."
At the age of 23, he made good on his wish. He arrived in New York in September 1959. He didn't mean to stay for long, but life changed his plans.
Within 48 hours of arrival, he landed a job cooking under Pierre Franey at Le Pavillon, the pinnacle of haute cuisine in America at the time, and he soon befriended the "who's who" of the burgeoning food world—chef James Beard, New York Times food editor Craig Claiborne, and, of course, Julia Child.
"People were extremely welcoming," Pépin recalled, and he saw "the possibility of doing basically anything" in his adopted country.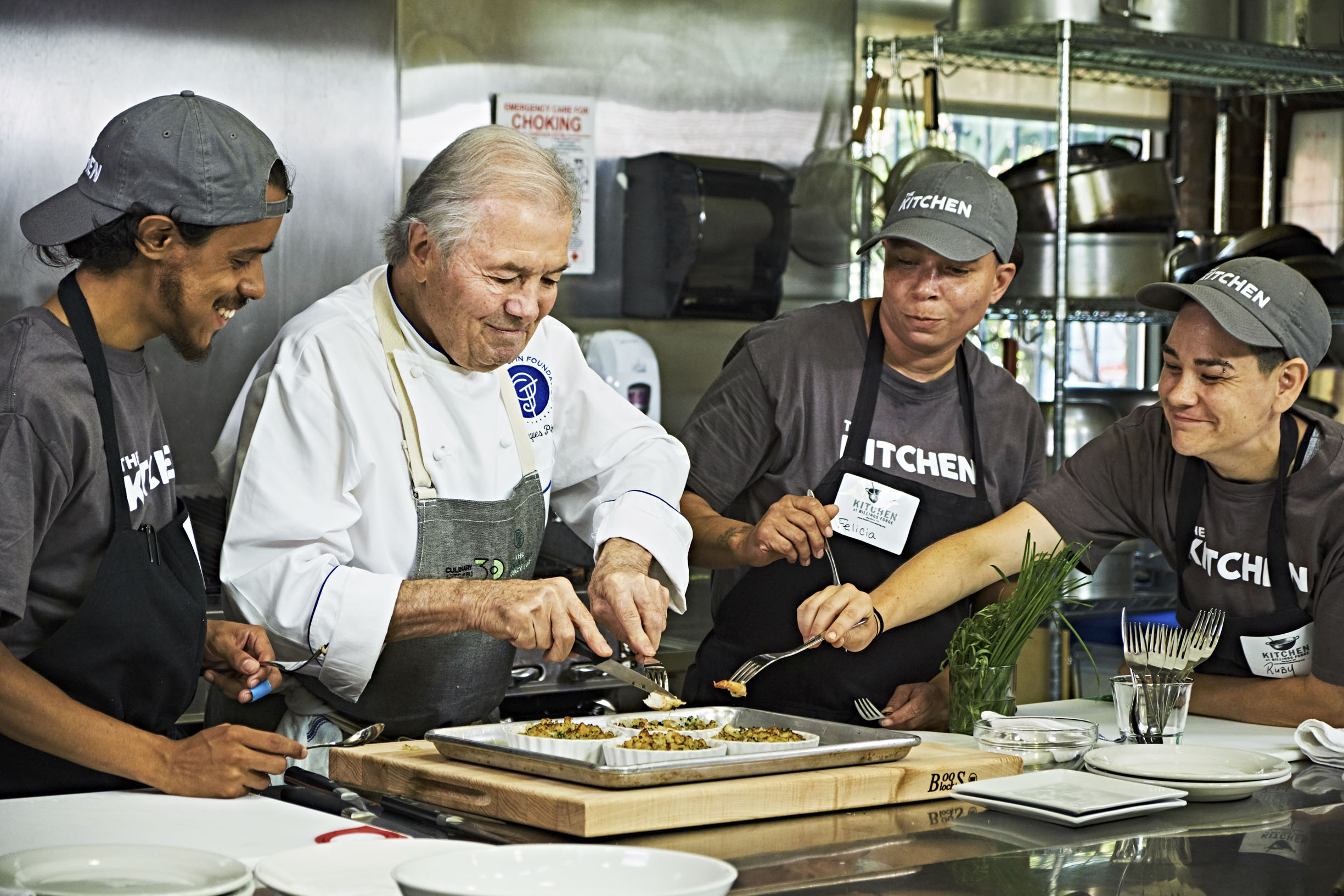 Spreading His Wings
Pépin took that possibility and ran with it. After less than a year of cooking at Le Pavillon, he was courted by the Kennedy family—regulars at the restaurant—to become the White House chef. He turned down the offer—he'd already cooked for presidents, after all—to instead take a job in a wholly new world: as director of research and development at Howard Johnson, then the country's most successful restaurant chain, developing new recipes and pioneering high-quality frozen foods.
"That was a totally American environment, working only with American chefs and American eating habits," he said. "I learned about marketing, mass production, the chemistry of food, all kinds of things I didn't really know as a French chef." When he wasn't in the kitchen, ever the eager student, he continued his studies at Columbia University—eventually earning a master's degree in French literature.
It was during his time at Howard Johnson that Pépin started writing down recipes, unwittingly setting a foundation for his future ventures. "At a regular restaurant, you learn by osmosis … and you duplicate what you do," he said. "That was the way I worked in France for over 10 years; I never wrote a recipe, I didn't have a cookbook. At Howard Johnson, of course, it had to be organized."
Developing a chicken pot pie, for instance, started with a recipe using 3 chickens in the test kitchen, then scaled up to 20 chickens. "​​Eventually, we did 3,000 pounds of chicken in a thousand-gallon kettle pot. All of that has to be organized exactly in a recipe." That experience with high-volume production proved crucial, he said, when he left Howard Johnson in 1970 and opened his own restaurant, La Potagerie, serving soups to the busy Manhattan working crowd, and later managed ​​food operations for the newly opened World Trade Center.
Sharing His Knowledge
In 1974, Pépin suffered a serious car accident. After a long recovery, he left the restaurant kitchen world to turn his focus to writing and teaching. He taught at Boston University, where he and Child founded the culinary arts certificate program, and he later became Dean of Special Programs at the French Culinary Institute in New York (since renamed the International Culinary Center).
Pépin further extended his teaching legacy through the Jacques Pépin Foundation (JPF), the nonprofit he launched with his daughter, Claudine, and her husband, Rollie Wesen, in 2016.
As Wesen was assembling Pépin's lifetime of books, videos, and other materials, Wesen asked, "'Who do you think we should teach with these things now?'" Pépin recalled. "And I thought, maybe we should teach people who have been a bit disenfranchised by life—people who've come out of jail or former drug addicts or homeless people or veterans."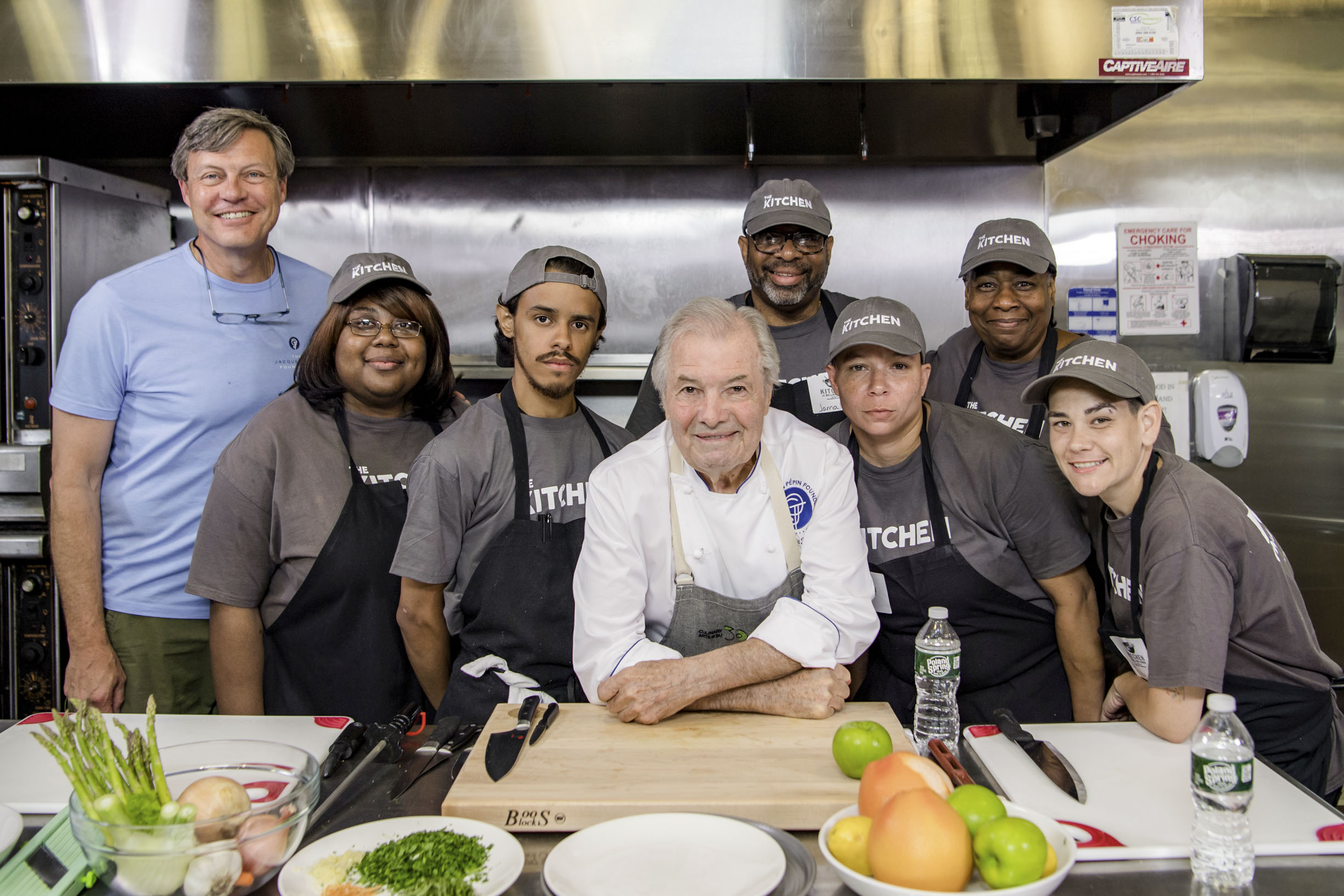 Now, the foundation supports culinary training programs for adults with high barriers to employment across the country, through offering books, videos, and grants. In 2021, its grant awards totaled $167,500.
These programs take students who might be 40, 50 years old, Pépin said, "and we want to teach them the basics of cooking." With that foundation set, "you can join a kitchen, start doing basic work, start going up by yourself, and get to redo your life and be proud of what you do and make a living out of it."
When JPF's fundraising decreased during the pandemic, Wesen asked acclaimed chefs from across the country to film cooking videos in their own homes, as Pépin was doing. "He asked like 50 chefs, from Daniel Boulud, to Jose Andrés, to Martha Stewart—no one said no," Pépin said. "Then he asked 50 more, and then he asked 50 more." The resulting video recipe series, ​​"Cook With Jacques Pépin and Friends," is available to JPF donors. "Chefs are very generous," Pépin said. "It's part of who we are, to give away."
Just the Essentials
Despite his age—"I am not a young man anymore," he said with a laugh—the chef has hardly slowed down. "The secret is to keep busy and do things," Pépin said. "If I don't have anything to do, I kind of feel depressed."
Of course, some things have changed with age. "I certainly don't cook the way now as I did when I was 25 years old. When you're younger, you tend to add to the dish, add more, make it fancier. At my age, you kind of take away, take away, take away from the plate, to be left with something more essential, something without too much embellishment.
"If I have a great tomato from the garden, have great olive oil and a bit of salt over the top, I don't want more embellishment. This is it."
What else has remained essential? The techniques, Pépin said, the foundational skills behind everything he cooks and teaches—and, certainly, the Thanksgiving turkey. He still insists on it every year, whether he cooks it himself or with his daughter at her Rhode Island home where he often goes for the holiday dinner. And then, more importantly, there are the people—the heart of every meal, the reason for cooking. "Being with your family and your friends together, you remember that more than the food itself," Pépin said.
As a chef, he said, "What you do is, you feed people. You give pleasure to people by doing what you do. Even if you don't become famous and all that, it's a great way of spending your life."
This article was originally published in American Essence magazine.