If you've seen Kate Somerville Cosmetics ads or have seen Kate in magazines or on TV, you would think that she's always been beautiful and that her life is perfect and always has been. Kate says, "People usually expect me to be 'silver spoon stuck up.'" But that is the furthest thing from the truth.
Kate grew up on a farm in Fresno, California, with a dad who was a high school football coach who wasn't in touch with his emotions and a mother who suffered from mental illness and addiction. Actually, it was probably Kate who suffered most.
Kate's dad was known to all as a great guy. He was beloved by the boys at the mostly black high school where he coached. He mentored those boys and helped them see that there was a good future for their lives. The single moms of the boys he coached were grateful because he helped them keep their sons in line. But at home, he was full of rage, so much so that Kate remembers that no doors were left standing in their house. Her dad was completely unable to cope with his wife's erratic behaviors or to be there for her.
Kate describes her mother as an "eccentric hippy." She would go out drinking and partying and then fall into deep depression. When Kate was 9 years old, her mother left her with her dad. But occasionally her mother would call to tell Kate that she was going to commit suicide. It was an emotional roller coaster. For the next year, it was just Kate and her dad living in the barn on their land. She describes it as, "incredibly eclectic and artistic with a beautiful garden, a trailer for a kitchen and an outhouse for a bathroom. I was the only person I knew who lived this way and I'm convinced it was the source of my creativity."
Kate's dad moved on, remarried, and started a new family, a family where Kate didn't fit in. She loved her dad and knew he was a good guy (because everyone said he was), but she felt completely abandoned.
She spent her high school years "couch surfing" with friends and living with a relative, and then in her senior year of high school, she moved in with her boyfriend. All throughout her high school years, her mother would come in and out of her life, and every time she showed up, she brought chaos and pain with her. Fortunately for Kate, her boyfriend's mother became a strong mentor in her life, providing a sense of stability.
Another important person in Kate's life was her high school counselor, Mr. Talley. He knew that things were rough for her. He saw her struggling and not fitting in at school. He knew when Kate's mother was in her life because Kate would get hives and have a painful flare-up of eczema from head to toes, complete with dried, cracked, and oozing skin. Mr. Talley knew that Kate was working, trying to deal with her mother, and suffering through the humiliation of the skin problems she experienced, so she wasn't able to have a normal senior year. She couldn't go to the prom or to games or do any of the other things that other kids seemed to be enjoying.
Mr. Talley, with whom she is still in touch today, made a deal with Kate—he would let her leave high school early (she had enough credits to graduate) if she would go to city college, which she did. Kate worked three jobs to support herself while attending college. Her mentor, Barbara Wells, her boyfriend's mother, taught her the value of unconditional support and believing in yourself. Because she had grown up with horrible eczema, she knew what it felt like to be uncomfortable in her own skin. She had always looked for different remedies to solve her own skin issues, which sparked her passion for helping others do the same. So when a friend who was a dermatologist suggested she get a degree in esthetics, she enrolled in esthetician school and focused all her attention on helping others who suffered with skin problems.
Comfortable in Your Skin
As a result of the suffering Kate experienced with her own skin condition, she wanted desperately to learn what she could do for herself and others who suffered with skin problems. Kate knew intimately the impact of an ugly skin condition on one's self esteem and confidence level. She had experienced the helpless feeling of her body's obvious public outcry of eczema. Kate knew better than most that the trauma we experience in our lives takes a toll on our body, mind, and spirit.
While in school, Kate had an idea to work side by side with doctors to complement their services. This was unusual at the time, as most estheticians worked in spas giving facials. Kate created and presented a business plan to a cosmetic surgeon, and shortly after graduation, she opened her first clinic inside one of the country's top cosmetic surgery offices. Celebrity clients quickly fell in love with Kate's post-procedure care and began booking esthetics appointments with her.
In 2004, Kate opened her first Skin Health Experts Clinic in the heart of Hollywood. She built a team to help create custom skin care protocols for people of every age, ethnicity, and skin type. They found solutions for those who couldn't find solutions anywhere else. Word quickly spread through the entertainment industry. Soon, the world's most famous and photographed faces were coming to Kate for her expertise.
In that first year, one of Kate's celebrity clients asked her to bottle her clinic super facial so she could take it on location while filming under harsh lights. Kate's signature product, ExfoliKate Intensive, was born. This was huge because at the time, the skin care industry was dominated with products that were developed by physicians who were predominantly male.
Kate has seen over and over again the true personality of a person emerge as a result of her healing products, like in the case of a young, black teen who came into her clinic one day and couldn't make eye contact. He had a ball cap pulled way down low over his face, and he kept his face down as he told the receptionist that he was hoping to see if Kate would help him. Kate took one look at him and knew that this was the worst case of acne she had ever seen. The kid told her that he had no money to pay her, but her tenacity kicked in, and Kate was on a mission to heal this young man.
Kate took that teenager into a room and began a healing process that involved him returning twice a week until he was totally transformed. He became part of the family. Everyone in the clinic cheered him on as they watched this young man transform from the kid who couldn't lift his head to make eye contact into a handsome model and an R&B singer!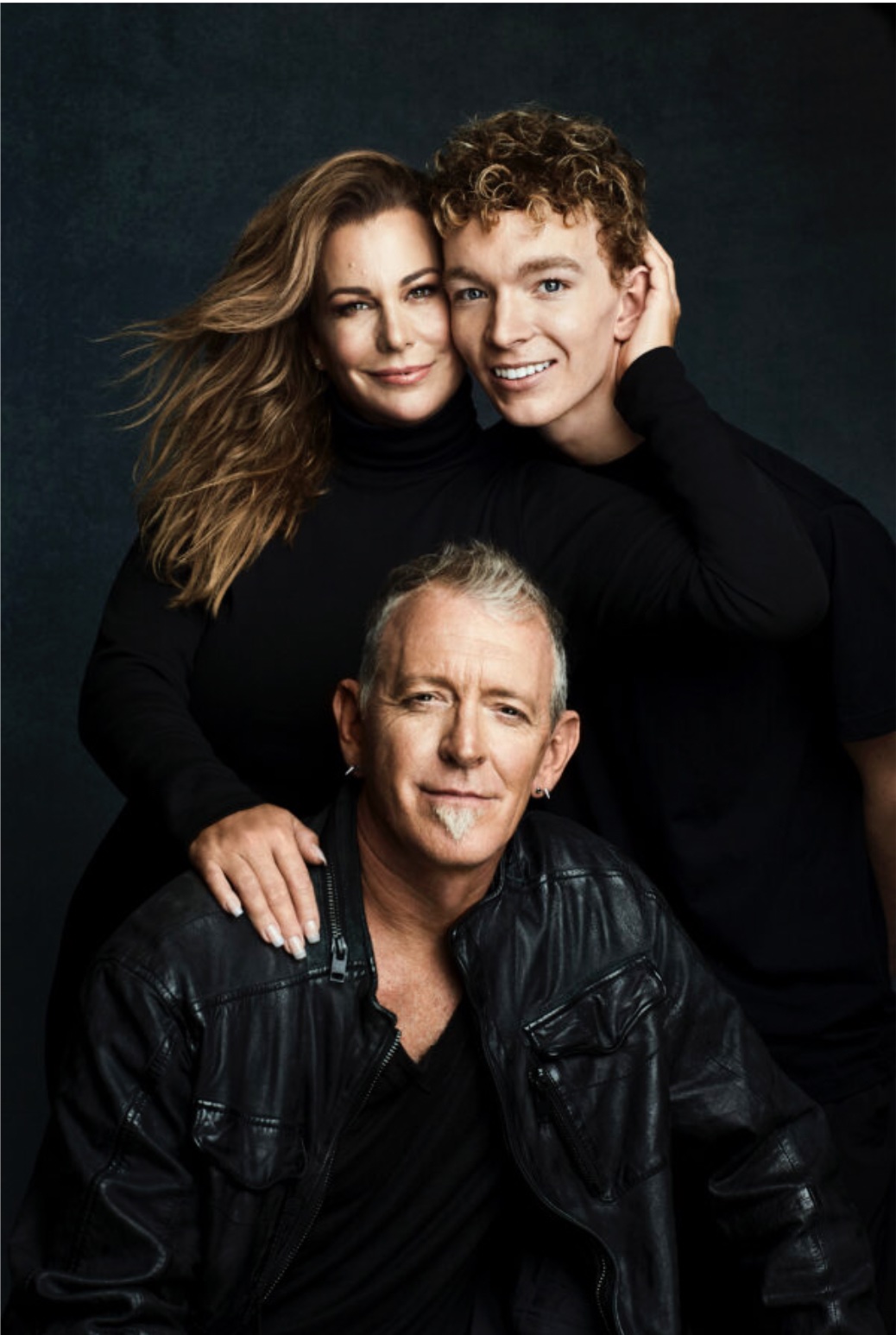 Kate Arrives
As Kate's business grew, her national reputation as an esthetician and healer grew with it. At just 23 years old, Kate was featured in the front window of Henry Bendel's on Fifth Avenue in New York. She said, "It was this insane window that said 'Kate Somerville has landed.' They had beautiful mannequins who looked like flight attendants." She arrived in New York late on the day of the launch, and as this farm girl from Fresno pulled up in the taxi and saw the huge display that was her name and her products, she thought she would feel excited. Instead, she felt a huge pressure. She had arrived, but now she had to live up to the hype and maintain this national status.
"My team and I had created this hype before we were actually a big business. I was treating a lot of famous people. I had a vision of the brand early on when I was 20 or 21. So here I am, a young girl with big aspirations, never been to business school. I was an esthetician and a healer. I felt like I was on Mount Everest with fake nails and flip flops," she said.
At the same time that Kate's business was starting to take off, her mother was declining. She was living on the streets, was sick, and had lost all her teeth as a consequence of drug use. Kate remembers vividly the night that her products were going to be in the swag bags for attendees at the Oscars. This was huge for her! She was on top of the world. Her products were finally being recognized. But at the same time, she was processing the wild emotions of her mother being in her last days. While preparing to attend the Oscars, she went to a hospice to say goodbye to her mother. By that time, Kate had heard from some of her mother's friends from high school about what her mother had gone through as a young girl at the hands of her step-father. Kate finally understood that her mother's addictions were her attempt to medicate her pain in the only way she knew how. Her mother died on Valentine's Day. Kate was able to forgive her mother and make peace with her before she passed.
By this time, Kate was married and had a son. And although she had a great life, Kate still harbored a lot of anger toward her dad. She would write letters to him and then burn them in order to get the anger up out of her. It was Kate's marriage to her wonderful husband and their raising a son that led to Kate letting go of the anger toward her father before he passed away. She realized that her mother and father probably did the best they could with what they had.
Kate says that in hindsight, three good things came out of her childhood. First, Kate was exposed to diversity from her earliest memories. Her mother brought home friends who were gay and bi-racial, and her dad often invited the black football players he coached over to the house, so she has always been totally comfortable with people who are different from her. Second, she learned to work hard. She knew that if she was going to be successful, it would be because she worked hard and earned it. She never expected success to fall into her lap.
When asked how she healed from the chaos and loss of her childhood, Kate said, "Emotionally I've worked really hard, going to Al-Anon, reading self-help books, and seeing a counselor on my journey to be better and trusting." Third, Kate has a fierce tenacity. She doesn't give up. That tenacity served her well when she began her mission of trying to find the right combination of ingredients that would help her, and thousands of others, heal from serious skin conditions. Kate has been on a mission to do that ever since. And heal she has! Her skin is beautiful and radiant, and she has surpassed her goal of helping thousands of others. In fact, she has helped tens of thousands of other people to look and feel like the beautiful people they are.
Kate has continued to grow her business through helping and healing one person at a time. Her products are in all the high-end retailers and are available all over the world. She still maintains her clinic in Los Angeles. She wrote a book called "Complexion Perfection," and she's working now on curricula for training and certification for paramedical estheticians who will practice alongside dermatologists.
Kate says that a very small percentage of women get funded for business at this level. She's grateful for the success she has achieved, and for the people who have helped her get there, but her greatest reward is the people who come up to her crying and saying, "You changed my life when you transformed my skin."
Q&A
What advice do you give to others about their appearance?
Enjoy youthfulness because no one can have it forever. Your looks right now in your youth, enjoy it. It's a commodity. It will be gone. Right now you can walk in a room and turn heads. At my age, you don't turn heads as much anymore. And you know what? If you're okay inside, it doesn't matter. What matters most in life is doing whatever makes you feel fulfilled and doing it as much as possible.
What do you think is the most significant way someone can help a young person?
Mentorship is everything—especially for women! The greatest mentor in my life was a woman named Barbara Wells. She was my boyfriend's mother, and she took me in young. She had unconditional love, but tough love. When I was 20, Barbara told me, "You have a choice of what you want your life to be. You can either dwell on your childhood and the past, or you can make your life what you want it to be.
Having grown up in a chaotic environment as a kid, I didn't know what choices were available to me. Life felt out of control. Barbara let me know I had a choice and changed my life personally and professionally from that moment on.
What would you say to a young person starting out in business?
People told me my dreams were impossible. I didn't take it personally. I found a way to defy impossible. Find a way to defy what seems impossible for you.
From a business perspective, it's not to lose sight of what you're trying to do. A business will take you over—the sales, the cash flow, etc. If you lose sight of why you're doing it, it's not fun anymore. For me, it's important to connect with clients and stay close to what motivated me to start this—to heal people. Keeping your focus on the mission of what you're doing!
Also, no matter what industry you're interested in, have the courage to take the path. When there is a "no" or a slammed door, go the other way, don't give up. Keep going. There are so many incredibly successful people who failed before they made it.
What would you say to women in business?
Delegation is key! Know what your strengths and weaknesses are and hire the people you need to. I am an esthetician first and business woman second, so it's important to have the right team in place.
Also, take time for yourself! I love being a wife and a mother and a business woman, but with so much going on it's important to take time for yourself in order to be able to be your best. Small luxuries like relaxing in a beautiful bath with candles lit allows me to recharge so I can continue to give to my family and my business.
This article was originally published in American Essence magazine.