"There is no better place to heal a broken heart than on the back of a horse."
—Missy Lyons
"When I'm in the saddle, I feel peace that I know nowhere else. I feel a different part of myself come forward."
—Brooklyn Contrera, 15, Equestrian
The bond between horse and rider is close to mythical in American folklore. Our history is brimming with tales of amazing feats of bravery conducted on the back of a horse. In fact, when the history of the railroad, of pack-horses, and of the gold-rush era are factored in, one wonders if there would have been an America at all, had it not been for the humble, majestic horse.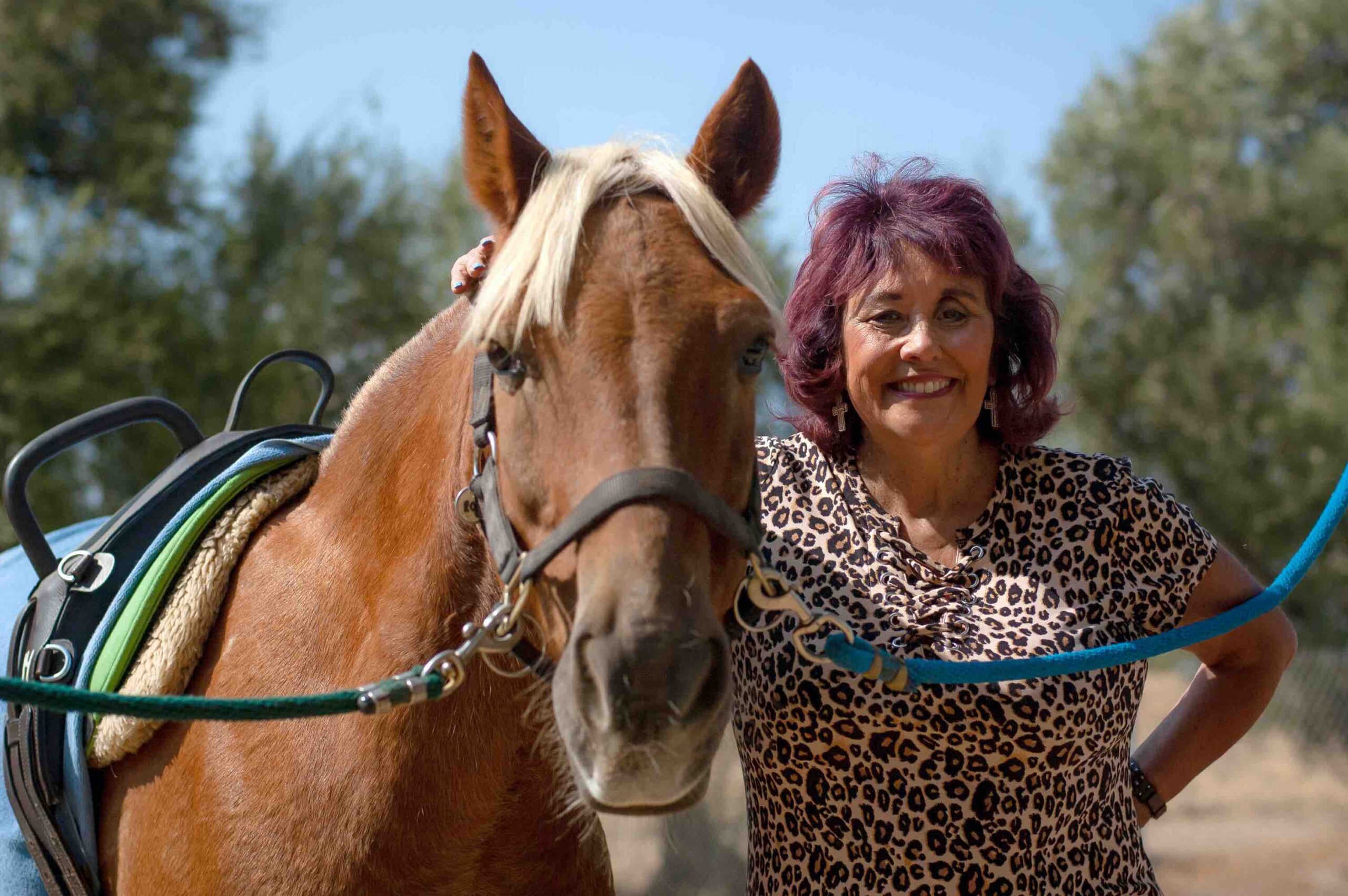 While many believe that the horse has been relegated to the glories of classic western films, others will tell you the joys of riding one. Still others will tell of the amazing physical and mental recoveries gained while on the back of one of the most enduring animals in the United States.
While "Equine-Assisted Therapy" has roots in antiquity, its use as a physical therapeutic treatment only dates back to the 1960s, and the modern use of horses for mental health treatment dates back a scant 30 years or so. The following modalities (therapies) are some of the more widely used in the field, though not every school or academy offers every service listed.
Therapeutic horseback riding involves the use of a team to help an individual either ride or work therapeutically with a horse.
Hippotherapy is extremely intensive and involves an occupational therapist, a physiotherapist, or a speech/language therapist working with a client and a horse.
Equine-assisted learning is described as an "experiential learning" approach that promotes the development of various life skills.
Equine-assisted psychotherapy doesn't necessarily involve riding: It may include grooming, feeding, and ground exercises. Mental health professionals work with one or more clients and one or more horses in an experiential manner to help the clients explore their own emotional landscape.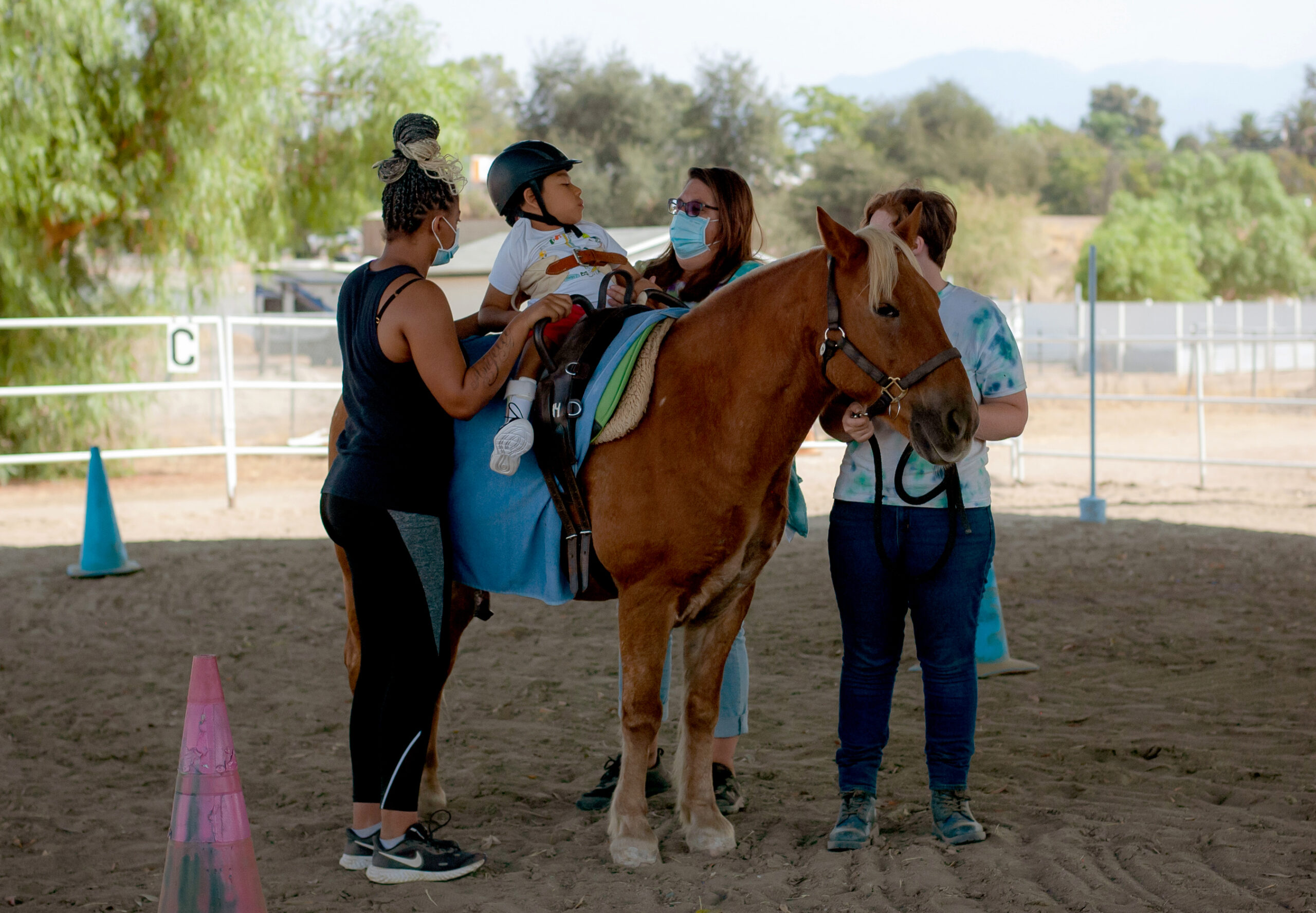 Interactive vaulting involves vaulting activities in a therapeutic milieu. In equine parlance, vaulting is described as gymnastics on horseback: It combines the skills of both gymnastics and horsemanship.
Therapeutic Carriage Driving involves controlling a horse while driving from a carriage seat or from a wheelchair in a carriage, modified to accommodate the wheelchair. Equine-Assisted Activities incorporates all of the above activities plus horse grooming, stable management, shows, parades, and demonstrations, among other things.
Each center specializes in only a few of the treatments, and parents and end-users are urged to ask their center which services are offered.
While many studies have proven the overwhelming success of this form of therapy, many towns aren't even aware of the existence of such programs in their midst. A case in point is the tiny town of Hemet, California.
T.H.E. (Therapeutic Horsemanship Equestrian) Center, or simply, "The Center," was founded in 1984 with one student, two horses, and the support of the entire community. The Center offers Therapeutic Horseback Riding, Interactive Vaulting, and Equine Assisted Activities. The community has long-cherished its services.
"It's that sense of community backing that we want to bring back to the center. So many people have either forgotten we were here or have never heard of us, and I knew that this was one of the first things I had to change," said Becky Polk, the new director of The Center.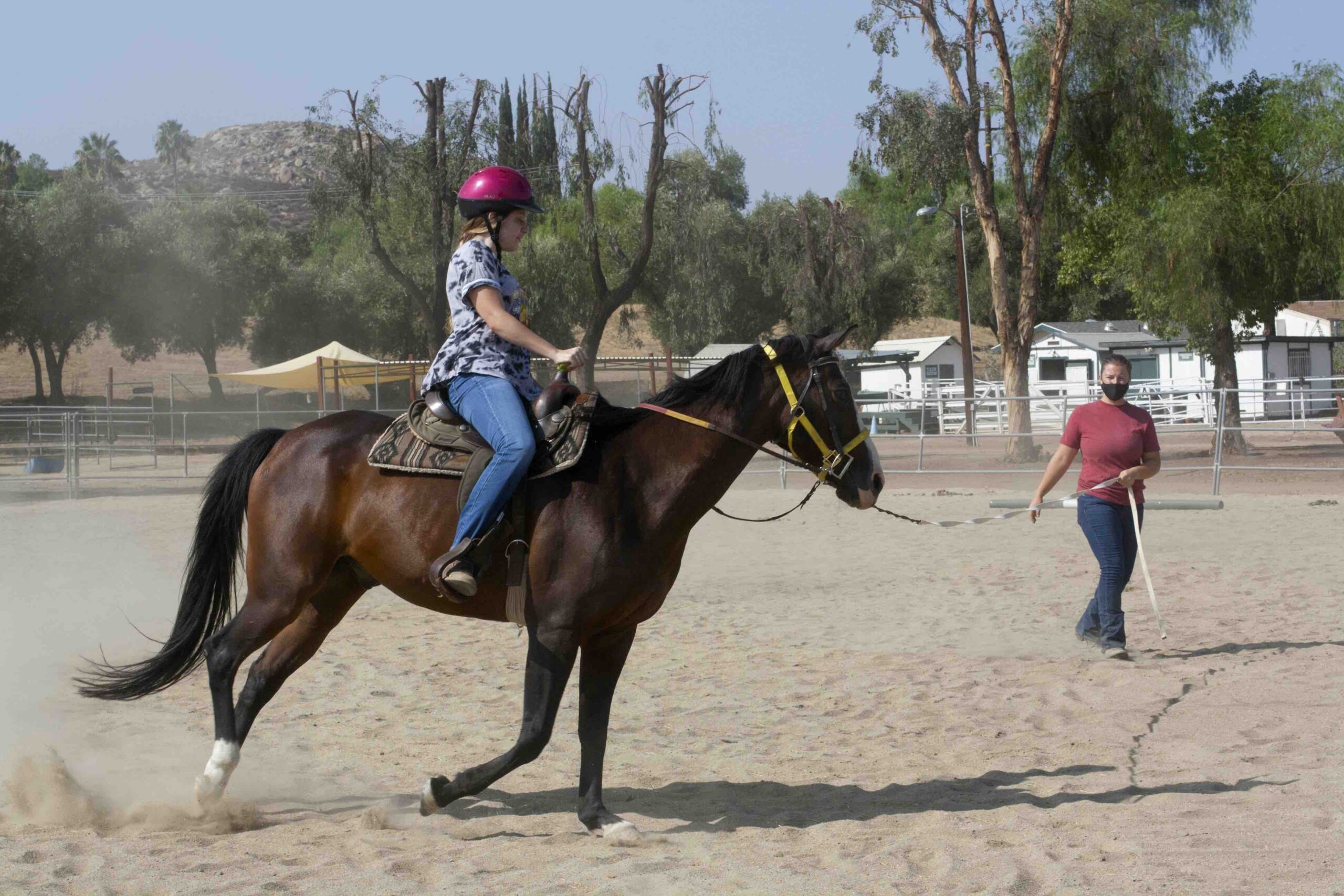 To date, The Center has served more than 2,500 students and provided in excess of 95,000 hours of services to the community.
"It used to be just disabled children and vets, but that's changing: We're going to be bringing in able-bodied people as well," Polk said.
Since its founding, The Center has been dedicated to improving the cognitive, physical, and psychological abilities of individuals through their nurturing therapeutic horsemanship program, and it's continuing that mission under Polk's new leadership.
"I've been in this valley for 31 years. I've worked for organizations as large as United Way, and many other businesses in the area, so I have been able to know and work alongside many of our community leaders," she said. "We've been trying to re-invigorate The Center in their minds and let them know that we're still here and that we're thriving. We're partnering with local organizations like The Rotary Club, Kiwanis, and local businesses that have taken a special interest in what we do so we can spread word of The Center and its mission. I became the director of The Center in April, and I am thrilled with the direction in which we are headed. Our mission is to continue working with the students, the volunteers, the parents, and the community! We have a precious gold mine right at our fingertips."
Various therapies and modalities are fine for classroom discussion, but it's in the field, where families see their loved ones healing, that equestrian therapy really shines.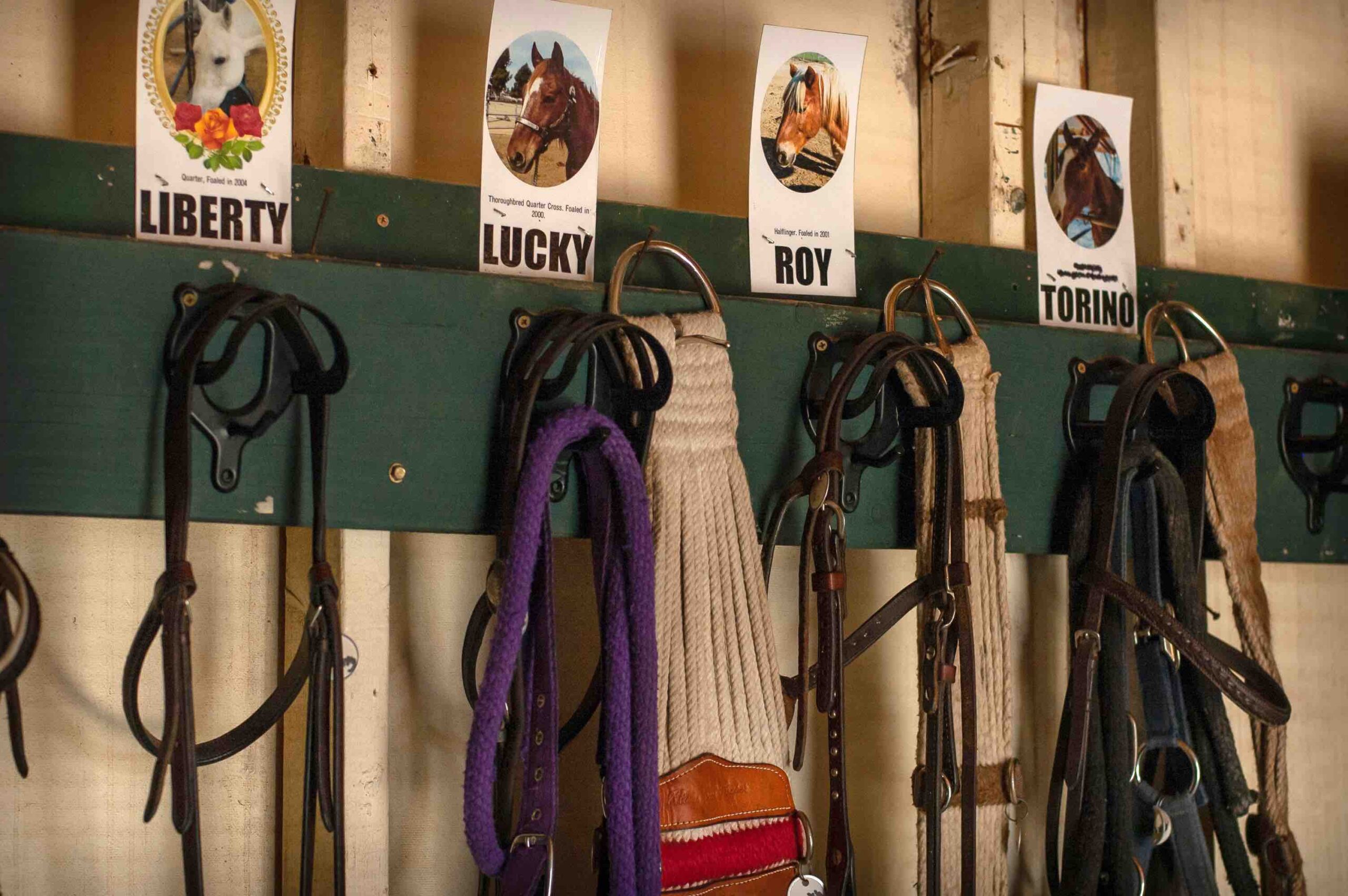 "Horses have a very calming effect on the rider. I train horses for my autistic brother, who's two years older. I know for me, it's very special to be able to get away from the stress and anxiety of my regular day: it's like another expression of my soul." 15-year-old Brooklyn Contrera said.
Brooklyn's mother, Lisa Contrera agrees with her daughter. She has seen the changes in both her children.
"I'm very afraid of horses actually, but when the doctors and the occupational therapist said that this was essential to my autistic son's health, I decided to try it," Lisa said. "Brooklyn was 3 and my son Sean was 5 … and other therapy centers were really hesitant to allow her to ride because of her age. After a year, they allowed Brooklyn to take part."
Brooklyn took to the horses and the training immediately.
"I've been riding from age 3, and I've trained rescue horses which were subsequently ridden by my brother … and I've seen how he is able to relax on his horse."
When asked what the therapy has done for her son, Lisa said, "It's been amazing for him to develop his core. Most autistic kids do what's called, 'combat crawl,' because they are so weak. They're not able to develop their core, and on a horse, they're able to develop their form and their core."
"It's so relaxing. I love the peace I find atop a horse," Brooklyn said.
For those wishing to donate, contact T.H.E. Center at www.TheCenterRanch.org or contact the National Center for Equine Facilitated Therapy at NCEFT.org
A native of South Philadelphia, Mark Lentine has written for and helmed publications on both coasts. He now resides in Hemet, Calif.