It all began in an automotive repair shop in the hilly Northern California town of San Luis Obispo.
Born into a family of tinkerers and mechanics, Rory Cooper had always been a curious young man and frequently looked over his parents' shoulders as they addressed a myriad of mechanical problems at their automotive repair shop. "I didn't really want to be a mechanic," Cooper recalled. "What drove me was an interest in becoming an engineer: to understand how things work and design new things, rather than fix other people's things."
But many members of the Cooper family had also served in the military, including his father. So young Rory joined the Army as a volunteer in 1976. Four years later, tragedy struck in Germany when a vehicle hit Cooper while he rode his bicycle. The accident damaged the 20-year-old's spinal cord, and Cooper was paralyzed from the waist down.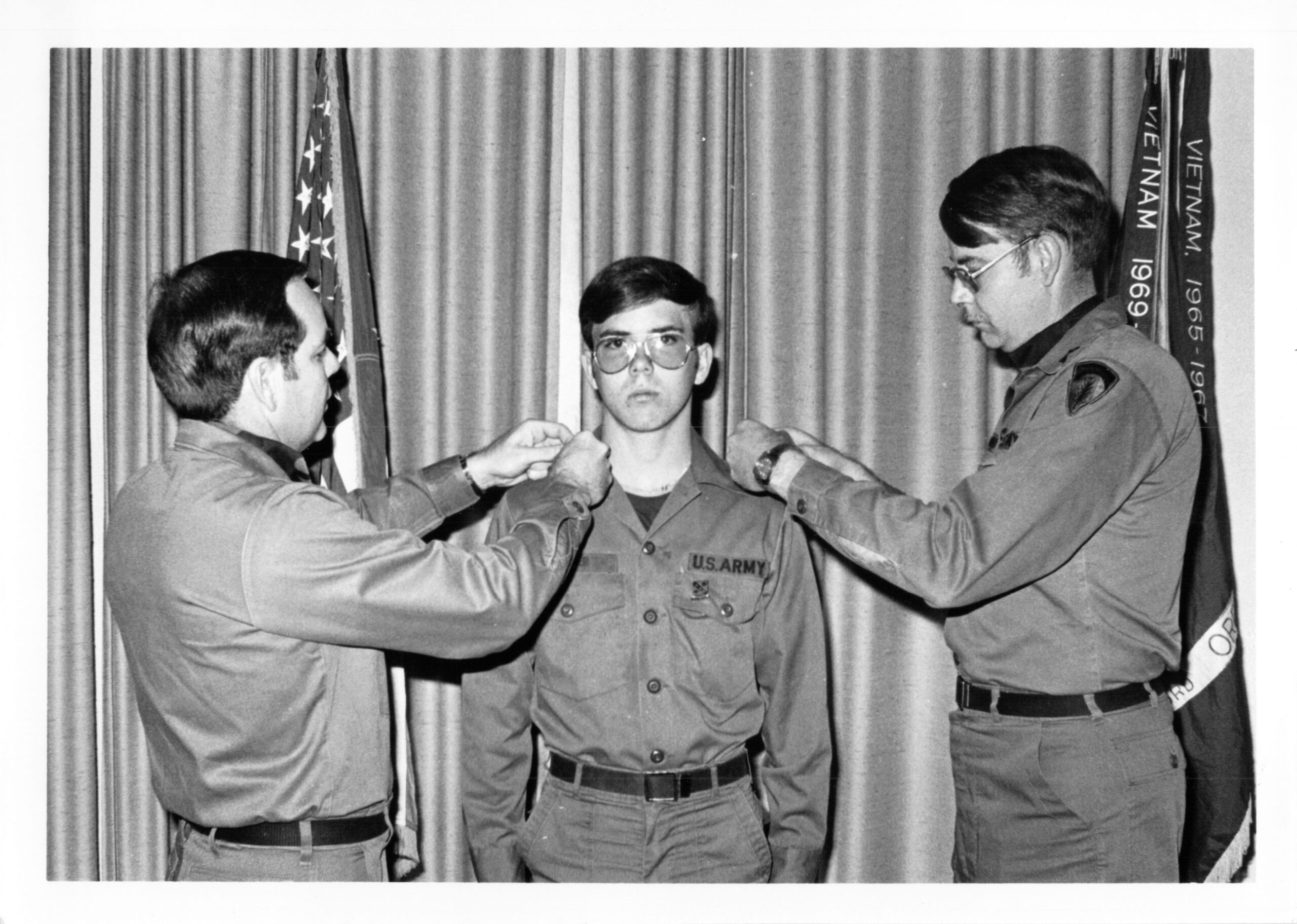 Back home, he underwent intensive therapy. Along with his wife, Rosemarie, Rory's wheelchair became the center of his life. Via the GI Bill, he was admitted to California Polytechnic State University, earning his bachelor's and master's degrees in electrical engineering. But San Luis Obispo was a hilly town, and Cooper said he had to do everything in his power to make it through each day. "When I got out of the hospital I weighed 80 pounds. I worked myself up to 130 pounds. I was about 160 pounds before I got injured. So an 80-pound [manual] wheelchair was a lot of weight to carry up those hills … and I just thought, 'This can't be right.'"
Frustrated, Cooper went to the family shop to design a lightweight wheelchair for himself. Thus began his crusade to make life better for any veteran or civilian who was, or would be, wheelchair-bound. He then went on to attain a doctorate in electrical and computer engineering from the University of California, Santa Barbara. 
Equipped with specialized knowledge and a plethora of passion, Cooper gained a deeper realization of the magnitude of the issues faced by those in wheelchairs. He was determined to make things right, and on a massive scale.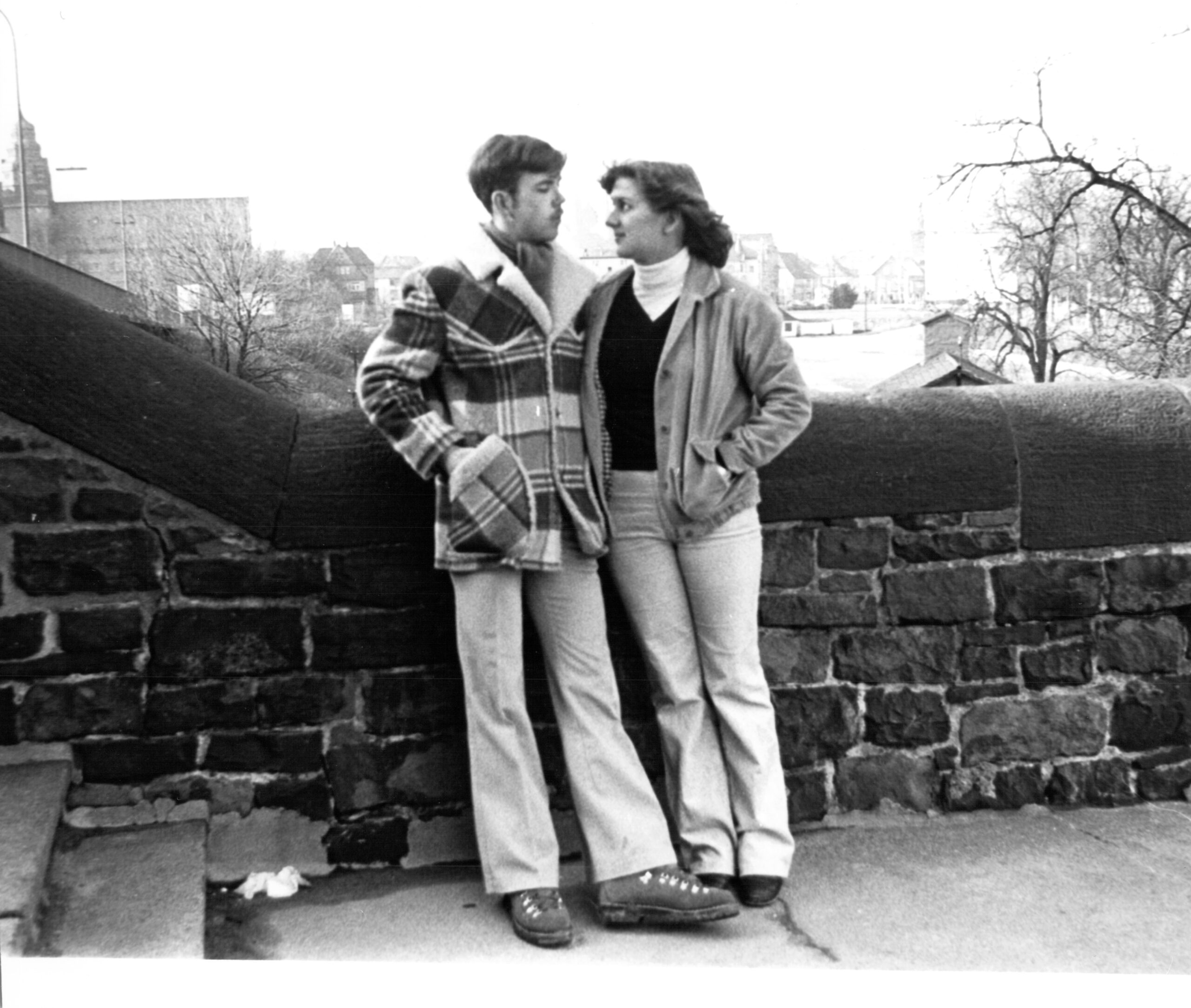 An Outpouring of Ideas

 
"As I got advanced in my education, I learned that people were developing sores on their hands­­­­, including myself, and then wrist injuries and shoulder injuries that were making their lives more difficult," Cooper said. He set out to reduce those repetitive injuries. The result was the invention of an ergonomic push rim requiring less forceful gripping with improved propulsion. Users reported less hand and wrist pain and fewer wrist and shoulder injuries.
In 1994, as Cooper's work on repetitive stress was in its final stages, he co-founded Human Engineering Research Laboratories (HERL), a biomedical engineering partnership of the U.S. Department of Veterans Affairs and the University of Pittsburgh, where he remains its director.
Starting with a staff of three that now stands at about 60, the multidisciplinary team has thrown its energies into finding solutions to everyday problems that plague the paralyzed. Using robotics, "we created this bed and wheelchair that worked together so the wheelchair sort of pours you into bed while the bed pulls you into bed," assisting the caregiver. Cooper took a prototype to a Veterans Administration care facility. There, a woman who noticed the testing and whose husband had been confined to the hospital for a year requested the apparatus and soon got to take it, and him, home.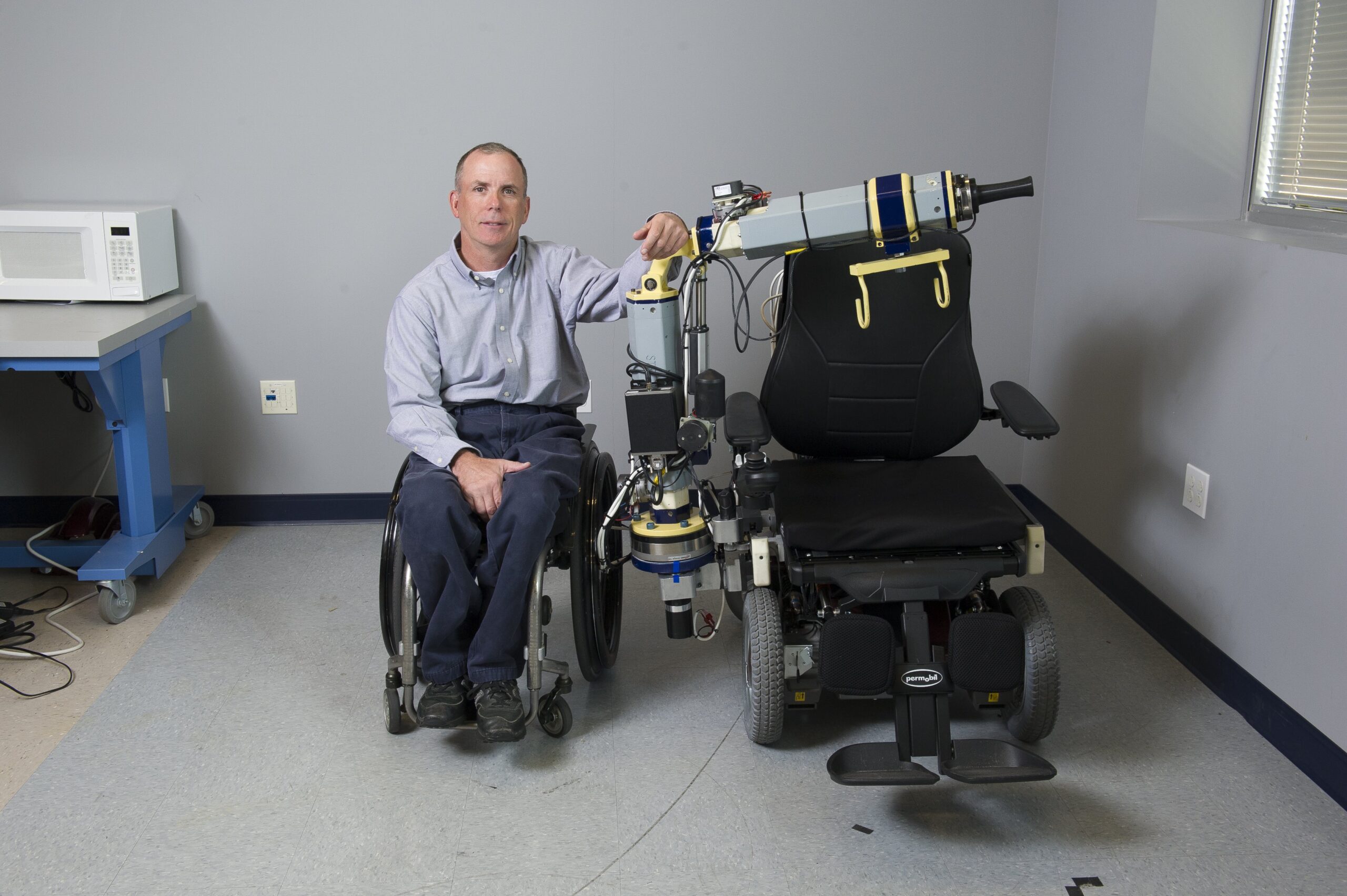 Originally, robots were used for "dirty, dangerous, and remote jobs and a little bit of entertainment," Cooper noted, prompting him to explore how robots could work in tandem with people. "If you didn't have hand and arm function or you didn't have hands and arms, could you use a robot to take a drink or eat a sandwich or pick up a remote-control for a TV?"
Looking farther into the future, HERL is working with Paralyzed Veterans of America (PVA) and other organizations on an autonomous passenger vehicle. Currently, Cooper said, automobile travel by the disabled is extremely difficult. "If you're in a wheelchair, you have to be able to secure the wheelchair or transfer the wheelchair into a vehicle," in contrast to a government mandate that requires public buses to install ramps for the handicapped. 
Autonomous vehicles would benefit blind people "immediately" because they can't drive a car right now, said Lee Page, senior associate advocacy director at PVA, who said the blind also have trouble hailing a taxi because many cabbies will see their service dog and pass them by.
HERL is also working with PVA on smart-home technology, said Mark Lichter, the nonprofit's director of architecture. While smart-home technology in kitchens has come a long way, he said, a program to open windows would be "a huge benefit."    
HERL's 13,000-square-foot machine shop, which makes parts for wheelchairs and prosthetics, also engages in "destructive testing" to ensure that inventions are safe and compliant with government and industry standards. Members of the public also test prototypes across the country.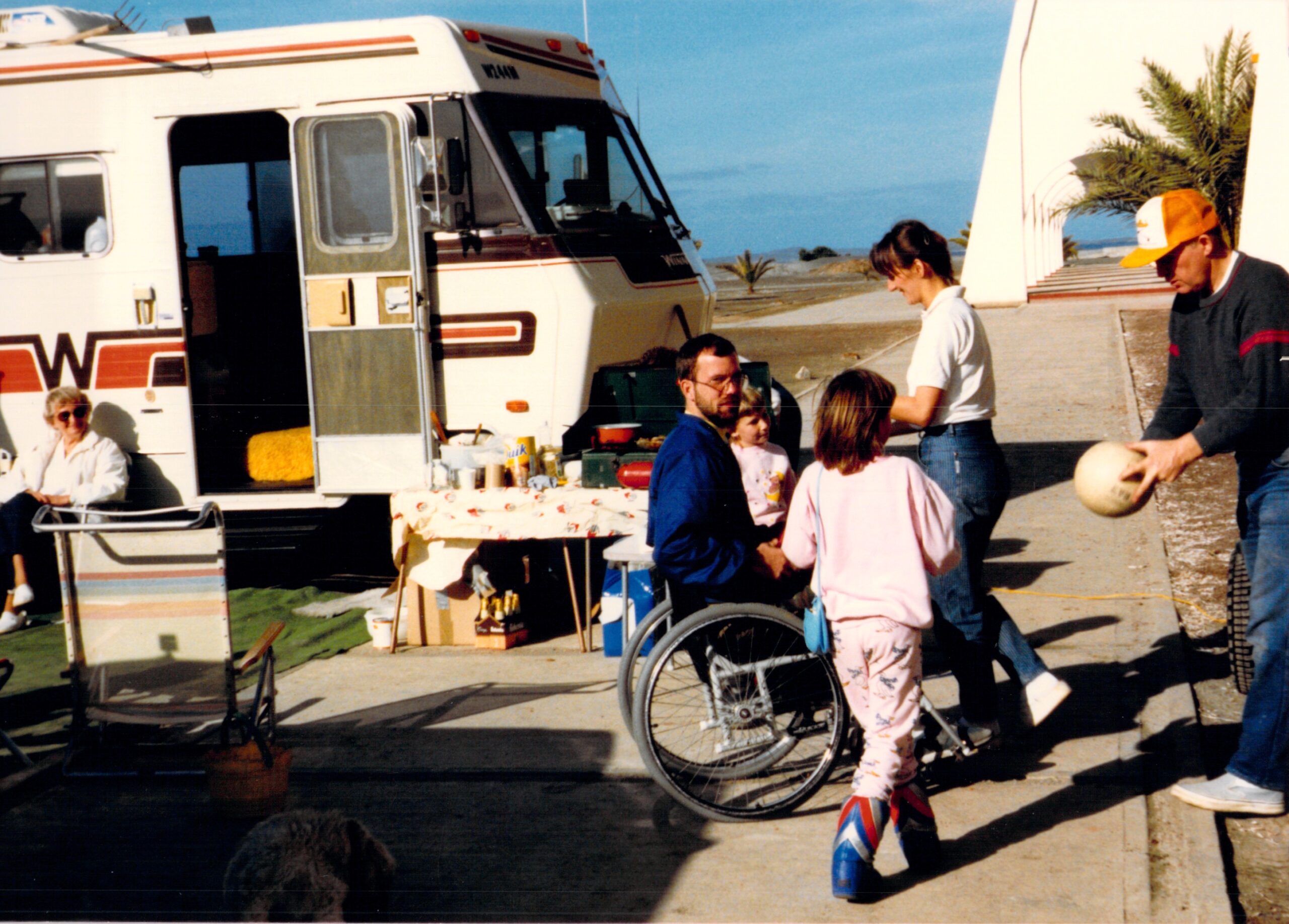 Helping Millions
Cooper said millions of people around the world have used HERL's inventions. "It's probably 15 to 20 million people that have been impacted by our work in one way or another. I mean directly impacted. Of course, then you've got their families, their caregivers or friends."
The boy who was fascinated by his parents' mechanical prowess is now 63 and shows no sign of slowing down. "I'm still alive and I'm still working. And I'm still married to the same woman [as] before I was injured." 
More than half a lifetime ago, Cooper won a Bronze Medal in the 4×400 meter relay at the Paralympic Games in Seoul. Now, he meets longtime friends at wheelchair games stateside and delights in mentoring the next generation of entrepreneurs.
Cooper will have another chance to inspire young inventors when he is inducted into the National Inventors Hall of Fame at its 50th anniversary celebration this fall. This year's group of 16 notable patent-holders brings the organization's total number of inductees to 624.
"I'm just very grateful despite the health setbacks I've had over the years to be able to make a difference in people's lives," Cooper said.
From July Issue, Volume 3