While from a distance Fonthill Castle does much to evoke its European counterparts—with its imposing, bulky countenance, its heavenward towers and spires, its parapets and chimneys—inside, and at its heart, it's an altogether different creature. If the castles of yore across the Atlantic were meant to protect and deter, this is every bit the opposite: a castlemeant to nurture, inspire, and preserve.
This massive, medieval-like structure, even though cast in cold concrete, is pulsing with warmth, color, and vitality on its inside. Each of its utterly unique 44 rooms was meant to be both a home for its creator as well as a living museum of sorts. On display is its owner's staggering collection of tileware and prints gathered over a lifetime of expeditions and research.
Fonthill was the brainchild—and life's dream—of Henry Chapman Mercer, a Doylsetown, Pennsylvania, native who began planning its construction in 1908 at the age of 51.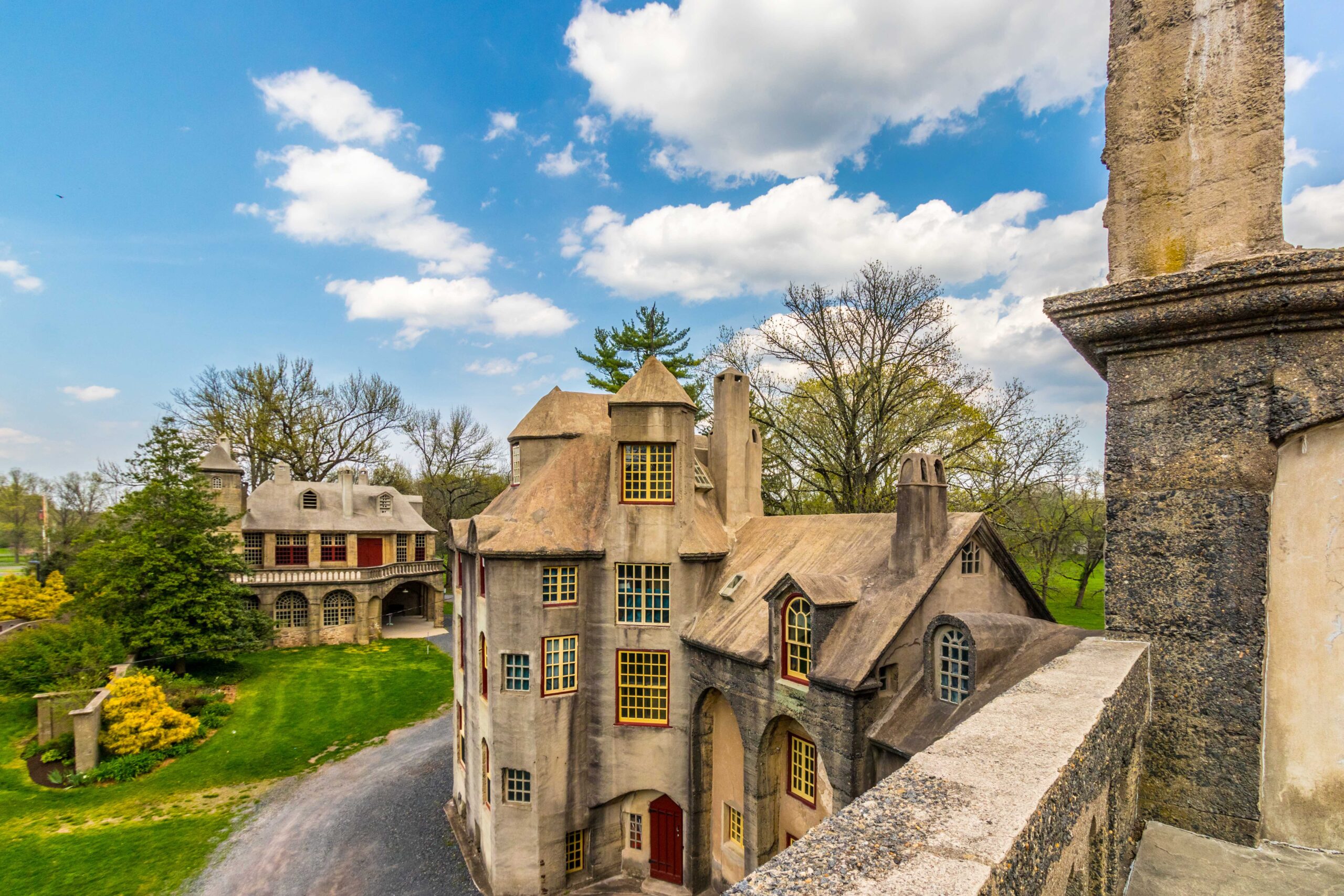 Part Renaissance man, part Indiana Jones, Mercer had by then transformed a childhood love of collecting into a career as an archaeologist (self-taught, it should be noted) that culminated with a distinguished post as curator at the University of Pennsylvania Museum.
Mercer fell in love with the human past and its physical legacy over the course of multiple trips and expeditions, beginning first with a "Grand Tour" (as they were then called) following his graduation from Harvard in 1879. Mercer's travels included much of Europe, the Yucatan, and even the Middle East—when not excavating prehistoric sites along the Atlantic seaboard from Maine to Tennessee.
One encounter played a formative role in Fonthill's conception. This was Mercer's discovery of the nearly lost craft of pottery making among Pennsylvanian Germans. The colorful, playful nature of their ceramic ware struck a chord with the budding scholar. His determination to learn the elusive craft would eventually take him all the way to Germany's Black Forest.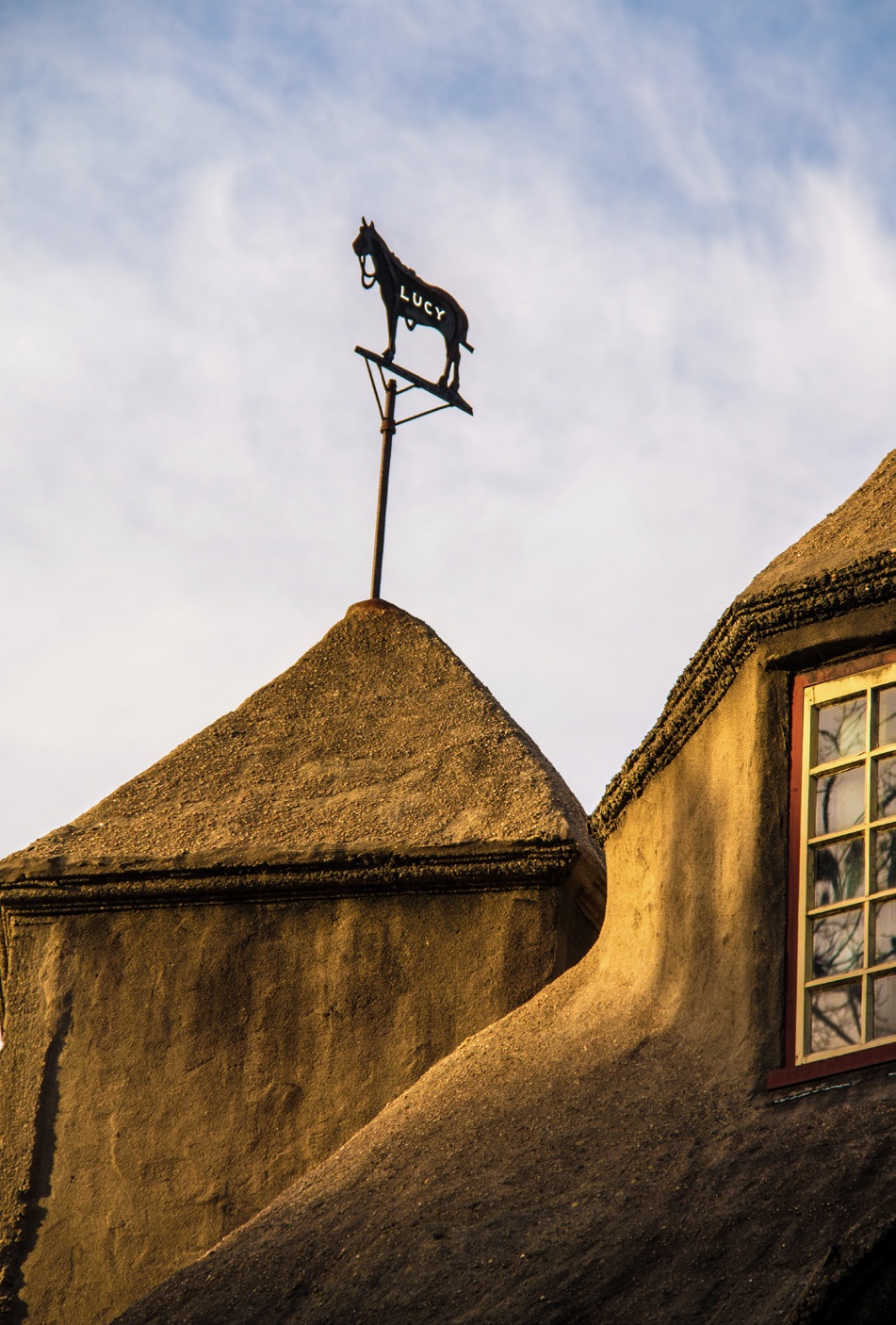 overwhelmingly at Fonthill. Whatever room you enter, nearly every swathe of wall, nook of floor, and vault of ceiling is adorned with custom tilework—the vast majority of it Mercer's own creation.
He was so enamored with the old world craft that after his travels, he established his own pottery kiln, adjacent to Fonthill, where he fashioned many a design of his own. Some were reproductions of exquisite European designs he had seen in cloisters or fabled estates. Others were purely the product of his own imagination. Mercer's tile creations bespeak his own colorful personality—reflecting a vast range of themes and interests, if not moods, from the playful to the sublime.
Some installments depict Biblical scenes, while others are taken from the pages of Charles Dickens. Chinese, Persian, Spanish, and Dutch tilework feature throughout.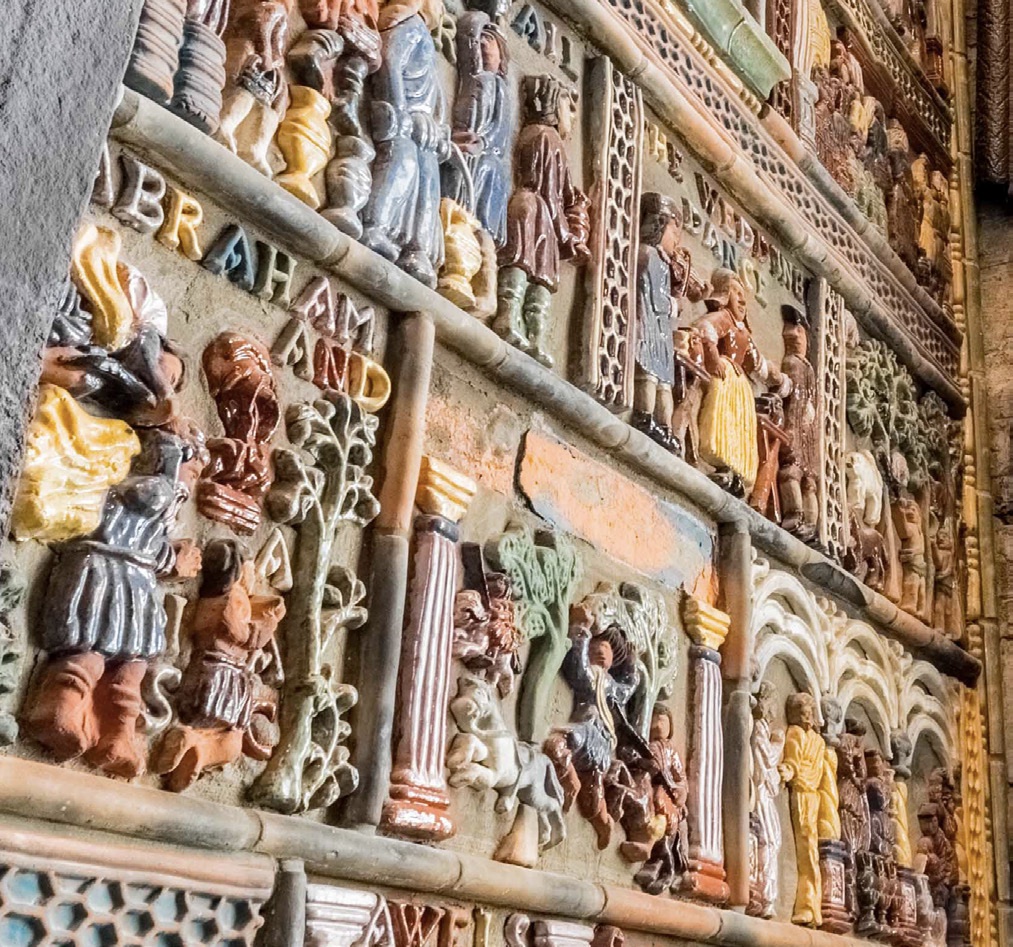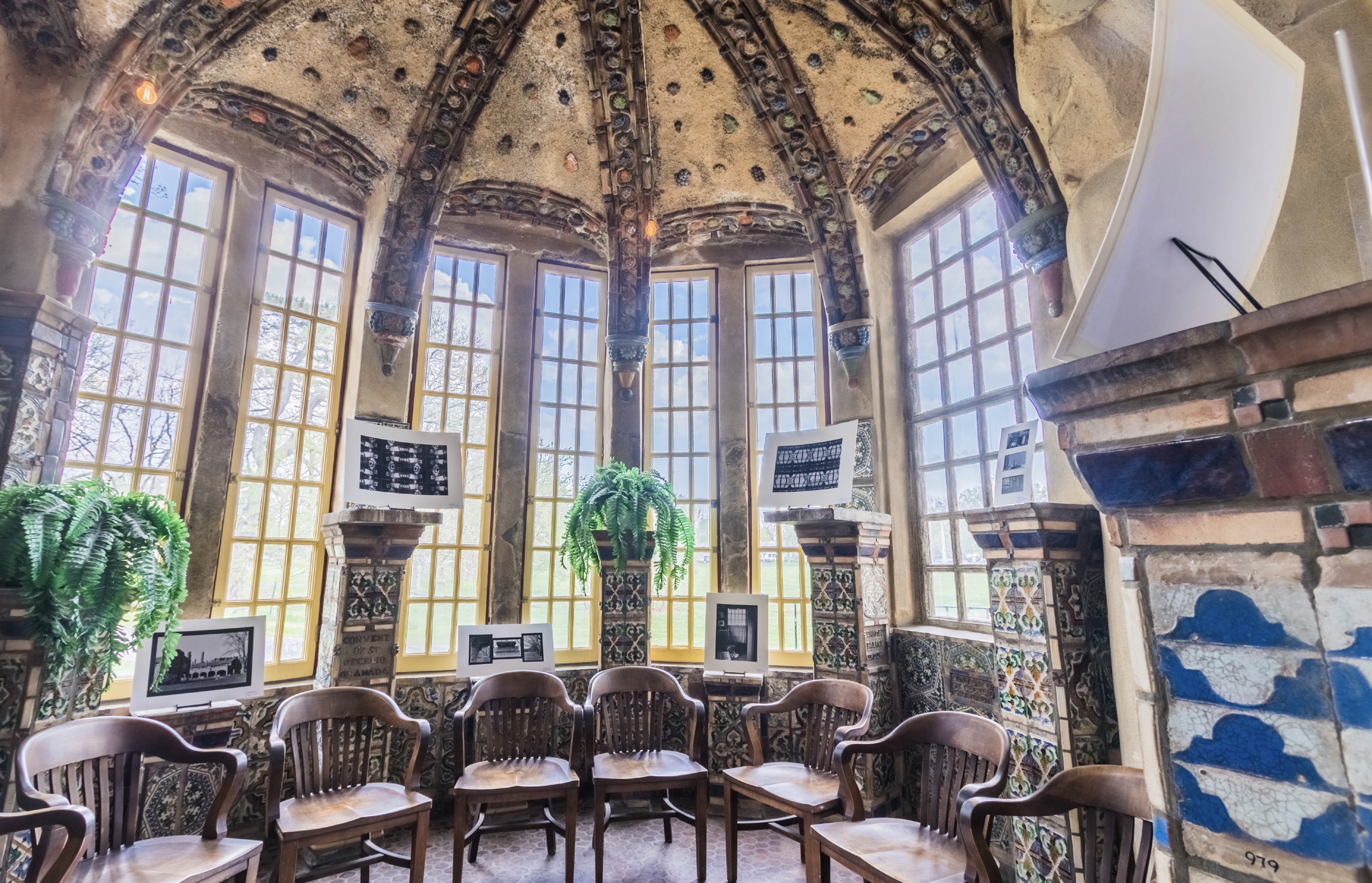 The Columbus Room, the crowing jewel of Fonthill's many rooms, is one charming example. It documents the explorer's life and spirit of adventure, adoringly, in tiles of every imaginable hue. The room positively radiates with appreciation for a historical figure whose staggering achievements rightly deserve remembrance.
Tellingly, Mercer dedicated the room to the aunt who had enabled the building of Fonthill with her generous bequest to him. Mercer's own sense of gratitude for the forces in his own life is on full display elsewhere, too. In the ceiling of one hallway, Mercer inscribed the names of all those who designed, built, and set the tiles.
One also sees Mercer's faith woven into the very core of the building. Ascending the steps to the main entrance of the building, colorful tiles proclaim: "Except the Lord build the house, they labor in vain that build it."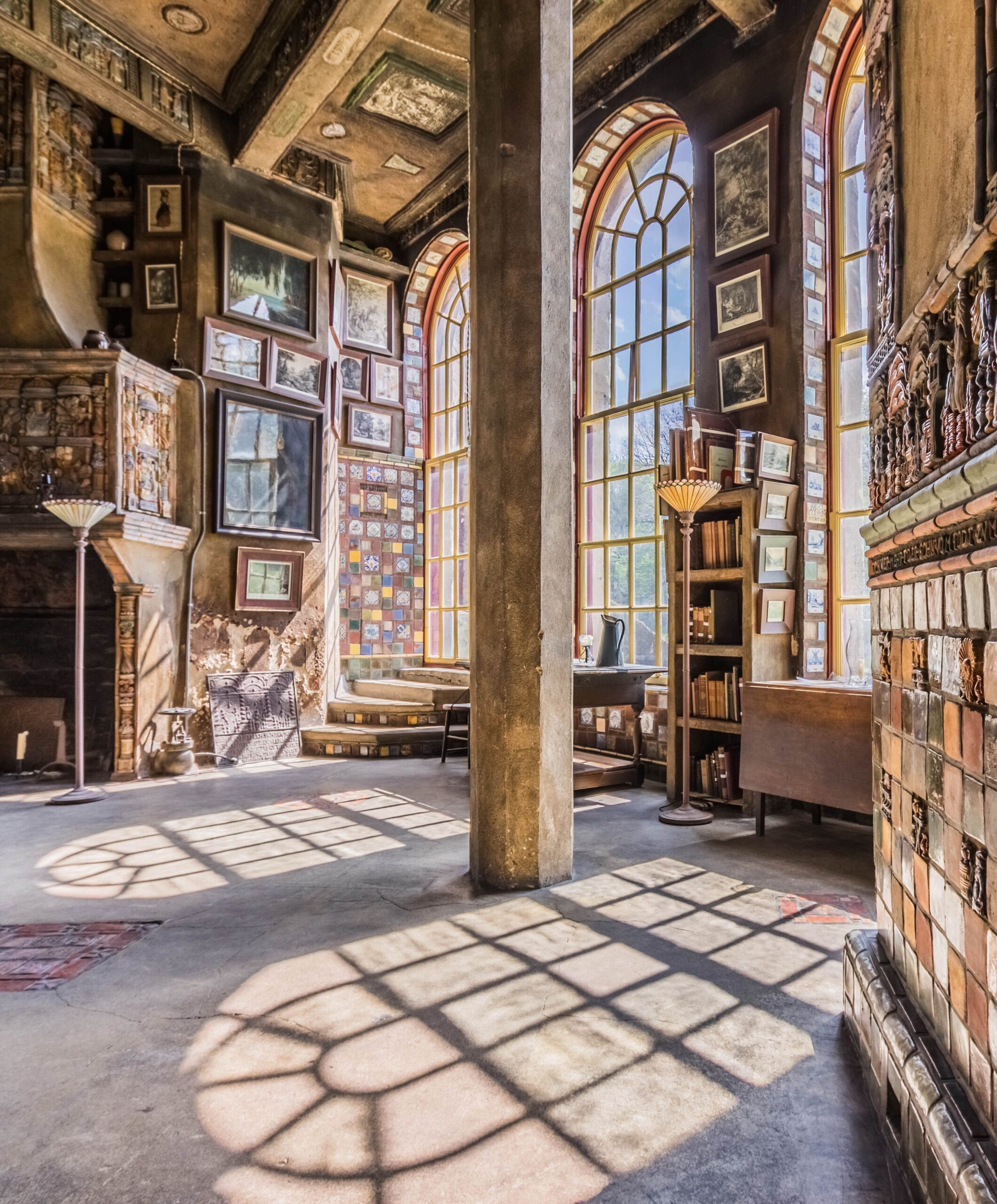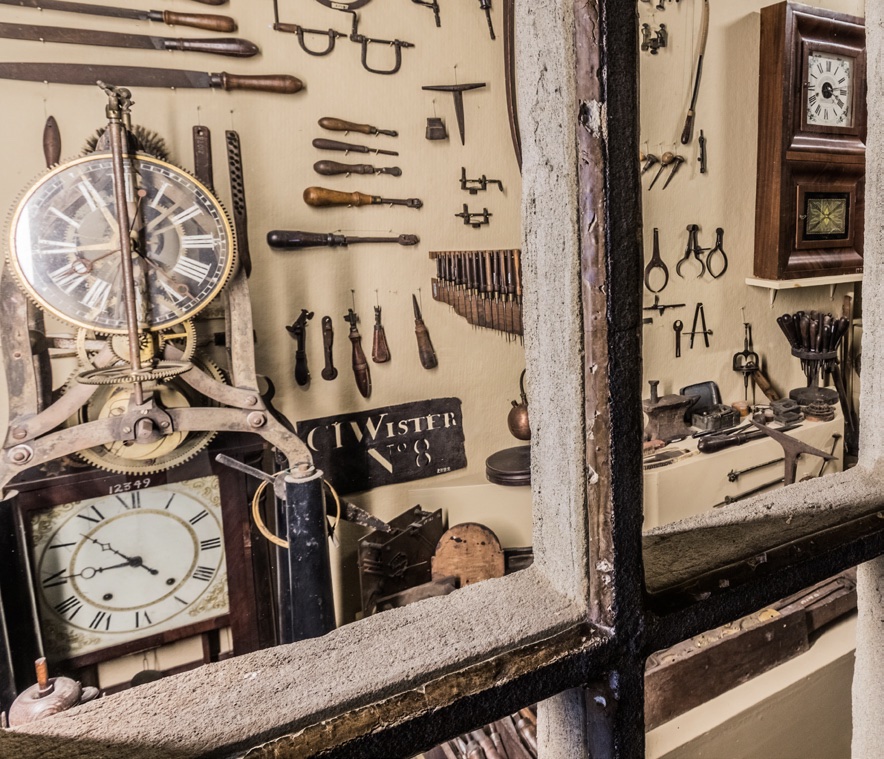 So adored were Mercer's tiles that his kiln regularly shipped his designs throughout not only the United States but the world. His works became a major force in the American Arts and Crafts movement, and were, for all their influences, distinctly American. Fittingly, Mercer dubbed Fonthill itself "a castle for the New World."
But perhaps most remarkable of all is the story of Mercer's own derring-do. Incredibly, it was Mercer himself who designed the entire castle—down to every last tread of its 32 winding stairwells. This was a man with no formal architectural training, and he had not a single engineer on his team, never mind the assistance of modern CAD software!
Mercer eschewed the possibility of enlisting architects on his team, not for frugality's sake, as one might imagine, but so that, it seemed, their self-limiting frameworks wouldn't hem in his expansive imagination. He wanted to build in ways nobody had before, and darned be the expert who was going to tell him what was and wasn't possible. (Indeed, one concrete expert who caught wind of Mercer's ambitious plans laughed at the idea—until, that was, he saw it taking shape and experienced "a change in his attitude," as Mercer generously put it.) At the time, nobody could be sure if the castle would even stand, let alone fulfill Mercer's own exceptionally innovative conceptions.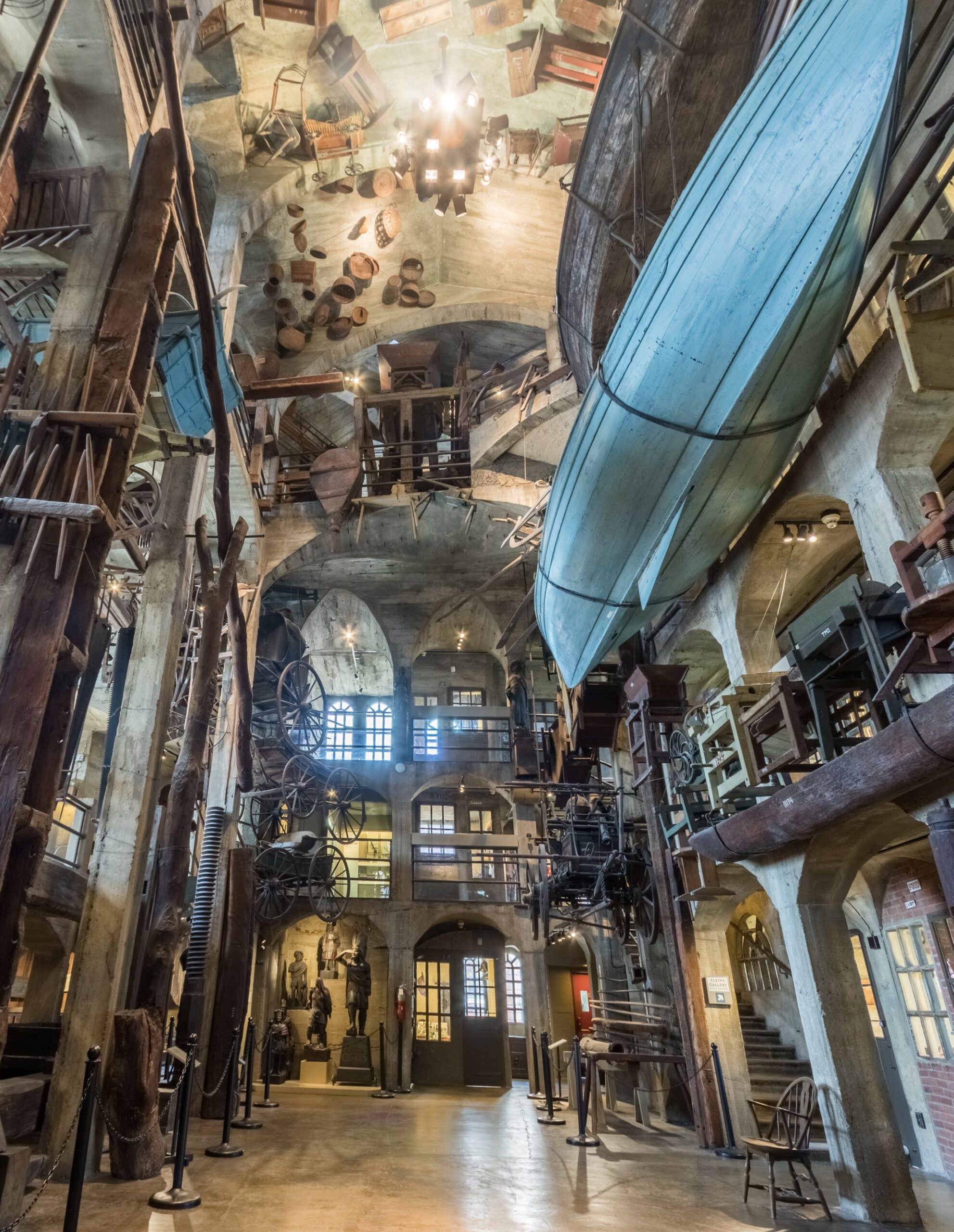 And innovate, he did. To get his dear tilework embedded solidly enough into the ceilings, Mercer had to invent a new form of temporary interior scaffolding, involving hundreds of pounds of sand filling, such that concrete could be poured over (and thus behind and above) the tile pieces, forming vaults. To everyone's surprise, Mercer's ceilings were a resounding success.
Equally exceptional was the fact that Mercer assembled a crew of unskilled day laborers—just 8 to 12 men small—to execute all aspects of construction, under Mercer's watchful eye. With no big ideas of their own, and an unquestioning draft horse named Lucy to hoist cement bags up all those stories, Mercer's dutiful crew would do little to curb his aspirations.
Mercer's masterpiece is thus, at its heart, quintessentially American in its boldness of vision, its innovative spirit, and its unfailing individuality. "I haven't any precedent for it," Mercer told a reporter in 1908 as construction commenced. "I am simply following out my own ideas."
Mercer's castle is thus a triumph of the spirit as much as one of engineering, a reflection of a moment in American history when one could dream bigger than anyone had, without the burden of endless regulations nipping at one's heels, dampening one's enthusiasms for the possible.
This article was originally published in American Essence magazine.