It has been said that the world always looks brighter from behind a smile.
And that adage has been shaping Alina Morse's thriving business decisions since she invented Zolli Candy at the age of 9 years old. Now, at 17, Morse not only creates new products for her extensive line of alternative candies, available through various retailers throughout the country, but gives back through the Million Smiles Initiative, the nonprofit arm of Morse's candy empire.
"From the start, it was important to find a cause," said Morse. "In running a business, there are rough days, so finding that aspect that drives you and makes you feel good about why you put in all the hours for the business is important."
Healthy Smiles
Tooth decay is the biggest epidemic facing kids in America, according to the United States Surgeon General. This gave Morse a shock. "It is a preventable disease. … Why wouldn't there be other initiatives to combat this problem?" she said. "This fact drove me to create not only a delicious healthy candy alternative, but to find a way to give back and educate people." What makes Zolli Candy a healthy alternative? According to the company website, a proprietary blend of naturally-sourced sugar replacements—such as isomalt, which is derived from sugar beets—makes it 100 percent sugar-free. The company's non-GMO blend is not only tooth-friendly but also food-allergy-friendly and vegan.
Morse spent hours upon hours working through sugar-free recipes to come up with just the right concoction. Although a messy process, Morse eventually worked out the recipe that millions have since been introduced to through the Million Smiles Initiative. By giving away free candy all across America, it was an opportunity to talk about the root problems of oral hygiene. Over 250,000 lollipops have been donated since the company's inception.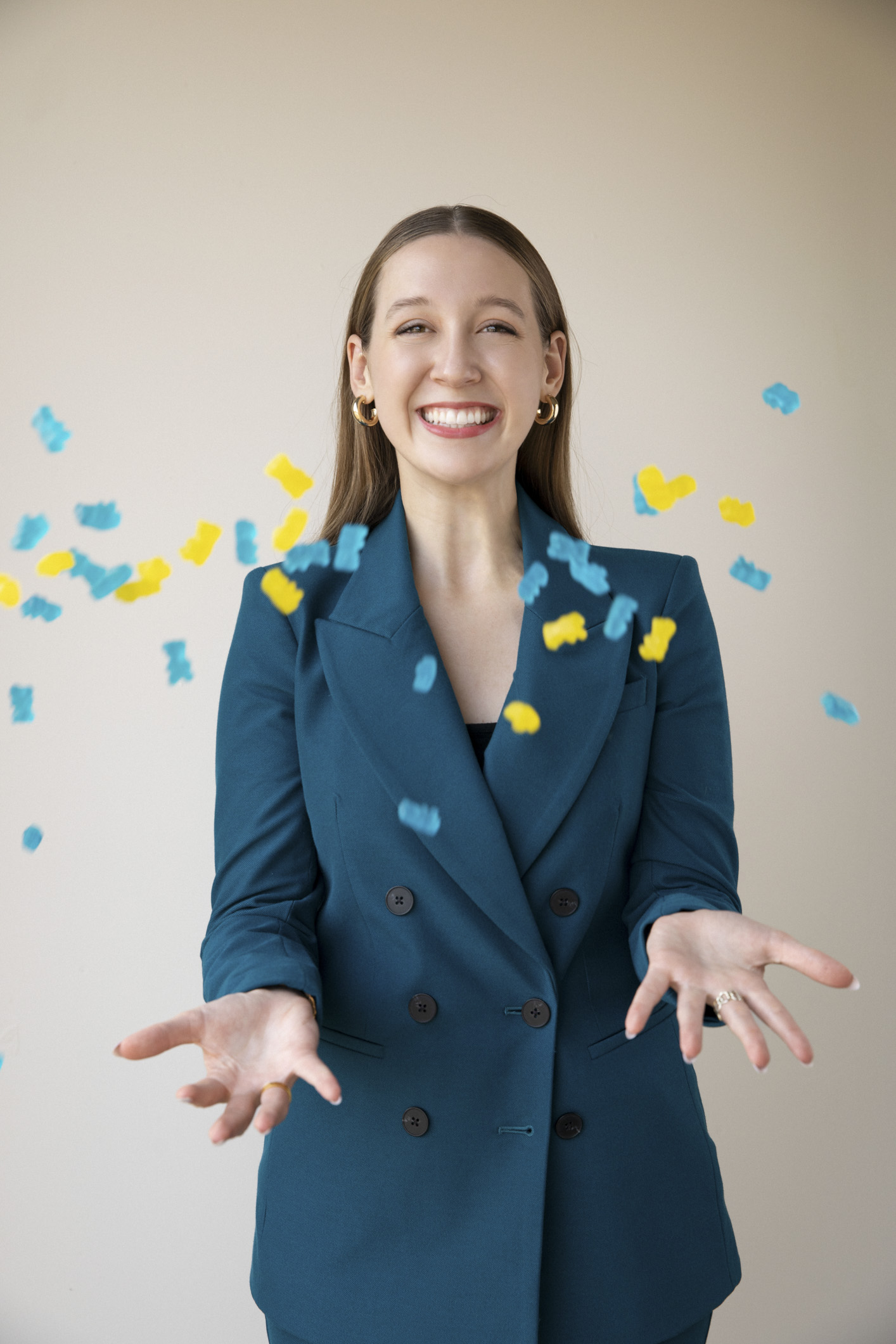 She believes that while her products are great, an education can fuel generations of change. A determined Morse now translates this passion and leads others her age—in schools—to rally around the importance of oral health care. Her business has led to important discussions on the topic, garnering extensive speaking engagements including a TED Talk, "Why I Eat Candy To Avoid Cavities"; appearing on various shows and venues like South by Southwest; and making the cover of Entrepreneur magazine.
"I do virtual public speaking with organizations to inspire kids and give them resources to start their own company. I'm a huge advocate for kids but specifically young girls and women. So few women are in the candy business. It's been tough to pave that road and find the mentors so I try to act as an advocate," she said. She has shared sage advice with experienced entrepreneurs and those new to their craft. Seasoned entrepreneurs who have been around the block should take the time to listen to those with more youthful perspectives. "The thing that makes young entrepreneurs a commodity is that they are curious and tenacious. Find opportunities to connect so as to never lose that childlike curiosity."
A Young CEO
Young inventors, Morse claims, will experience success if the company is built on the merits of a fantastic team.
"The CEO title does not mean you can do every job. And you're never going to grow and reach success unless you find people to delegate to—people you can trust. Always look for people who you can learn from, trust, delegate—and, in turn, you can form a great team of people with a mutual understanding of goals."
As Morse understands from her own million-dollar venture, start-up businesses require considerable work and time. However, finding dedicated people who believe in the company's mission is the first key ingredient to success. As she reiterates, "Business is a team sport!"
Today, ZolliCandy encompasses many trademarked candies including Zollipops®, Zolli® Drops, and Zaffi® Taffy. But what started it all was a delicious formula—a vegan, all-natural, sugar-free lollipop. She learned important lessons by purchasing ingredients, melting and cooling the non-sugary confection, and making a huge mess.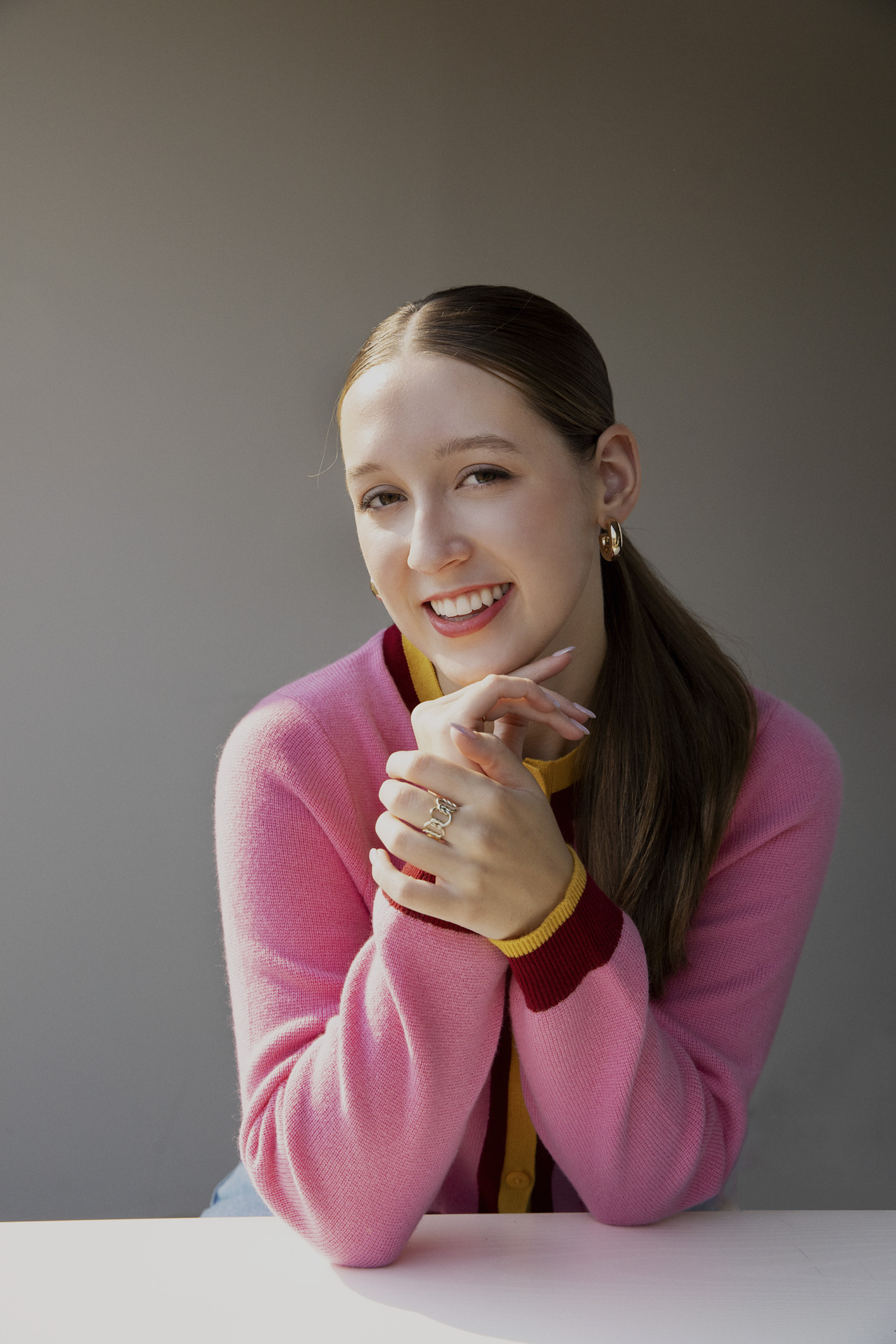 "Initially, I tried to make it at home in our kitchen. I learned not to melt sugar substitutes like Stevia and other funky stuff that couldn't make the cut to our finalized Zolli products," she recalled. Trial after trial led to a tweaked basic formula that led to the best possible product. In the beginning, it was tricky because no one had ever done this before. With such an expansive line, Morse was always inventing, creating something new that adhered to her standards. Any product she made had to be allergy-, keto-, and diabetic-friendly.
People don't have to worry about it being harmful. According to the teen inventor, the company's unique selling points are that it must be able to help clean your teeth or it meets the standards for those who suffer from allergies or eat from restrictive diets. "It is important to have variety. Not everyone will be in a lollipop mood," she added.
Keep Smiling
Looking back upon her success, this regular high school student appears well adjusted despite her fame as one of America's youngest CEOs. In fact, Morse admitted that although she is tenacious, she is a normal, healthy teen just like her peers at school. An extremely supportive set of friends over the years, as well as a strong family support system, has bolstered her aspirations.
"I am lucky to have supportive parents who believe in me and trust in me. They were willing to invest in me to make this idea a reality. And, I've been fortunate with supportive friends who encourage and treat me like nothing is different."
What Morse finds most rewarding in her day-to-day management duties is the messages from those who have tasted her treats and are, in turn, grateful. Some have told her that her candy line has saved their lives or that they couldn't enjoy candy until now—and these messages make it a very impactful experience for the teen.
So impactful, in fact, that Morse has been known to use an effective catch phrase, "Keep smiling!" to inspire others through her videos, social media, emails, and appearances. She tries to work positivity and goodness into conversations even if it makes just a little difference. She says it is a good reminder to stay positive and enjoy life.
"So just keep smiling!"
After all, smiling has amazing powers. And her cause with Zolli Candy is not only delicious, but positively contagious for consumers and her business.
This article was originally published in American Essence magazine.