Dennis Quaid is drawn to projects that strike fear on first encounter.
"You take that fear and you channel it, and you use it. Then what it is is energy," said Quaid, actor and, some may be surprised to know, singer-songwriter. Fear is what ignited some of his most inspired moments while writing his latest album, "Fallen: A Gospel Record for Sinners," and what drove him to say yes to playing Ronald Reagan in the upcoming biopic "Reagan," which spans the life of the late president and is told from the perspective of a KGB agent.
"Fear is really inspirational," Quaid said with a laugh.
Seeking God
"Fallen," the album, was 30 years in the making, he explained, built around a song he had earlier written for his mother, "On My Way to Heaven."
"I was coming out of addiction at that time, and I wrote the song to let my mother know that I was okay," said Quaid, who has been open about his struggle with cocaine in the '80s. The song was released with the addition of a bridge he penned within minutes, on the soundtrack of the 2018 faith-based film "I Can Only Imagine."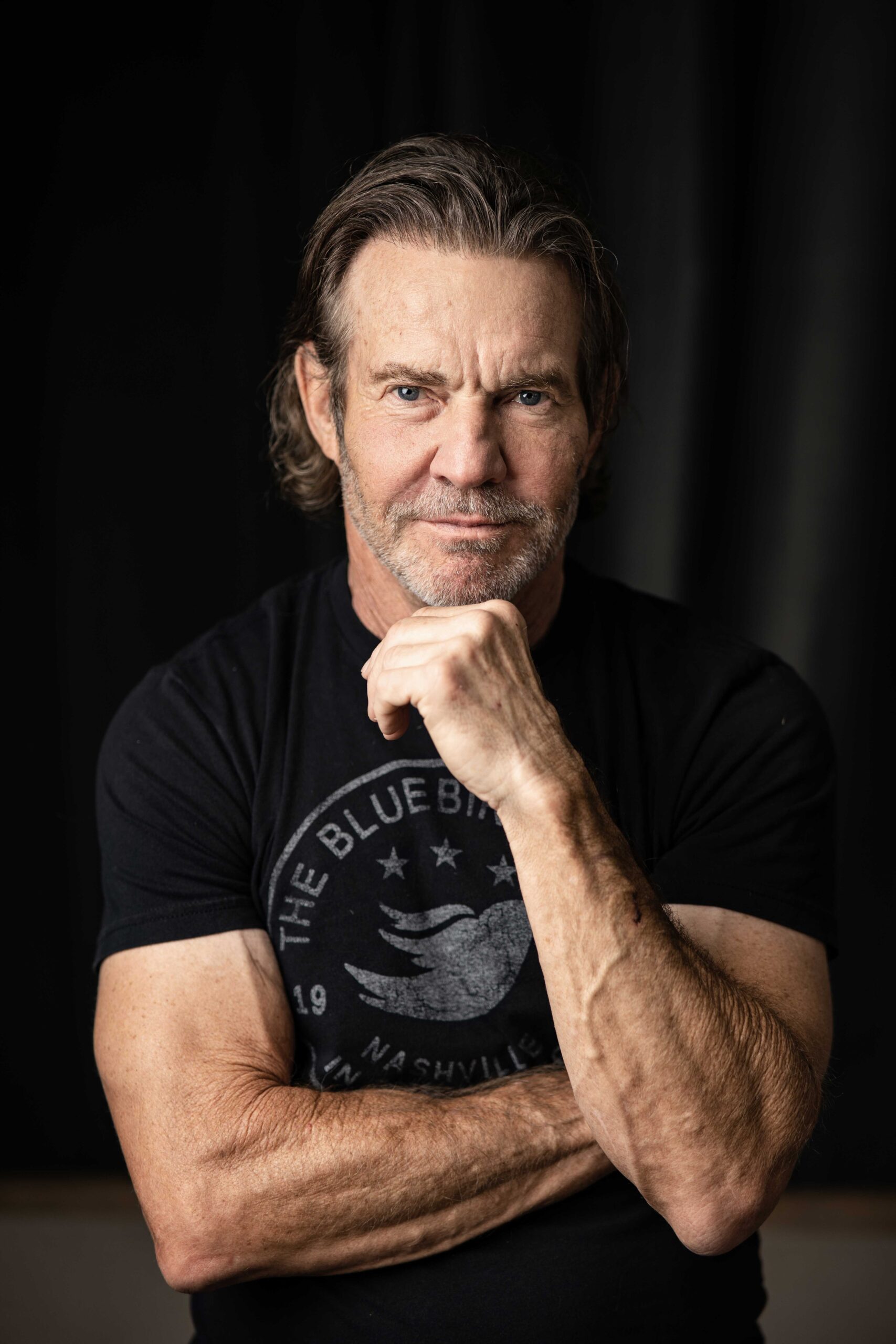 "So it took me 30 years and 15 minutes to write the song," Quaid said. After her passing four years ago, he felt compelled to write a song about her vision of heaven. She was religious, and a bit literal about it, he said; he himself has always been more of a spiritual person.
"My dad passed back in '87, and my mom passed four years ago, and it led to a lot of thinking about what's after this, and what is all this for?" Quaid said. "It's about a personal relationship with God." Quaid grew up on the hymns of the Baptist Church and loved the music even though he had grown "disillusioned with church-ianity," he said. In his teens, he read the Herman Hesse novel "Siddhartha" about the life of the Gautama Buddha, and he started on a journey of reading books and sacred texts from different faiths.
"They're really all about the same thing," he said. "It's man seeking God and knowing God."
When he overcame his addiction, Quaid returned to his spiritual journey. "I started reading again," he said. He mined the various spiritual disciplines around the world and saw common threads, then returned to the Bible and found the same principles within. They taught people not just what heaven was, but how to live on Earth, Quaid said. "A way to live, and a way to be with people; how to treat other people, and how to treat yourself, and how to get on the spiritual path—the mystery of all that."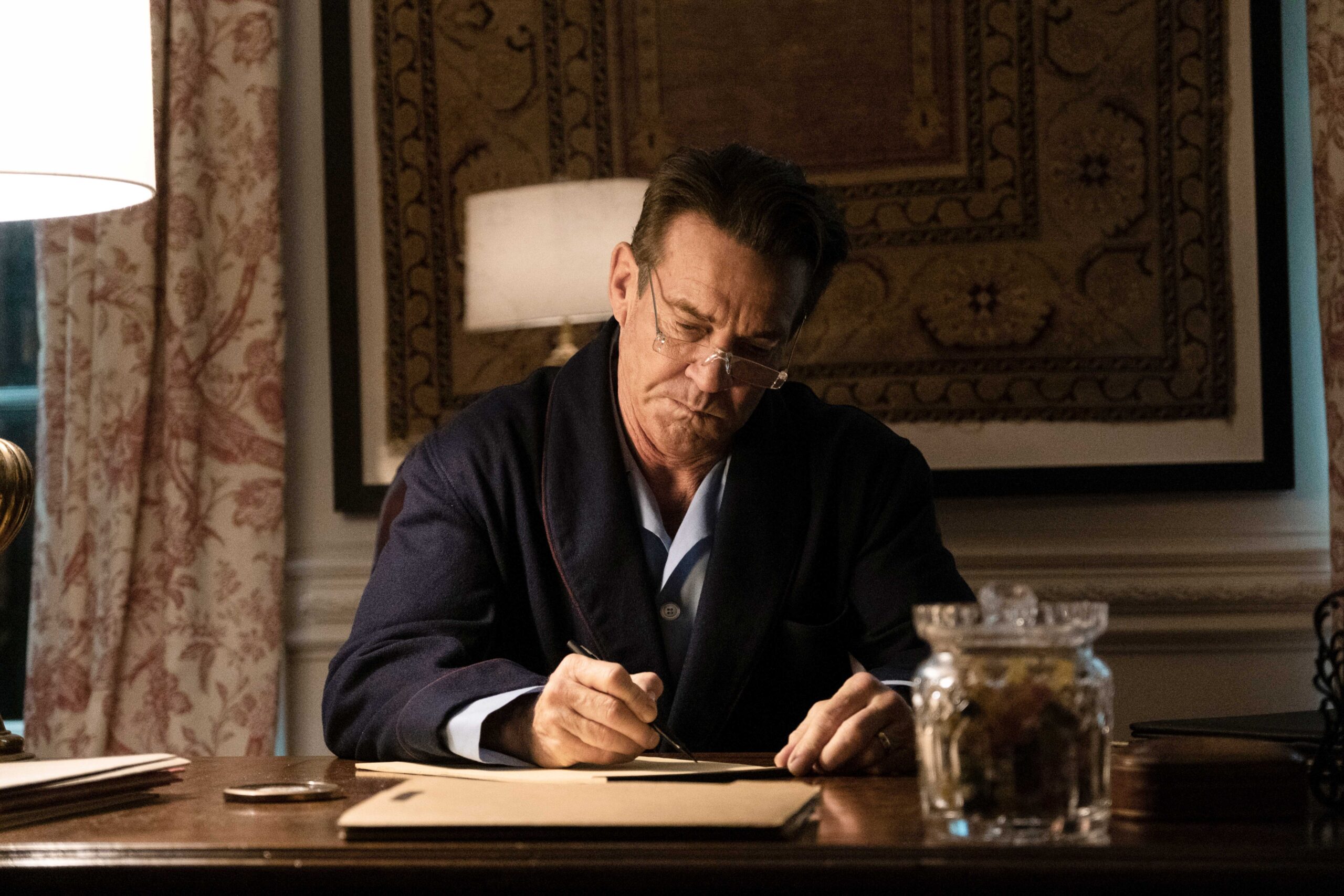 A lifelong seeker and student of the human condition, Quaid learned that "we all worship something." In the absence of a spiritual relationship with God that human beings innately seek, we find other things to worship—money, relationships, other material things that don't last, that "don't fill that hole," he said. His album "Fallen," released on July 28, includes renditions of seven hymns like "Amazing Grace" and "The Lord's Prayer," as well as five original songs with themes of gratitude and hope.
Quaid, who now lives in Nashville, Tennessee, has toured the country performing for the past four decades, including with the band The Sharks. Since the pandemic, he's seen a "spiritual reawakening," he said. "I do find, going around the country, that most people don't recognize the world today compared to the world they grew up in. I think it causes people to seek something else," he said. "All the things we took for granted just came crumbling down. There's this uncertainty and we feel we want to take care of everything and be in control—and we're not."
The Great Communicator
Quaid, who has been in more than 70 films, enjoys true stories. When it comes to roles, "it's about the story first, it's about how that story makes me feel," Quaid said. "I don't think people go to the movies to see things, but to feel things."
"Maybe that's the reason I'm so drawn to true stories," he said. When Quaid first started acting, an acting instructor at the University of Houston gave him profound lessons. "He really came at it from why people are the way they are, the psychology of it, and that's always fascinated me," he said.
Quaid grew up during the Cold War, doing duck-and-cover drills at school and being kept home from school during the Cuban Missile Crisis. There was a very present sense that a nuclear war was possible, and it "would have been the end to everything," Quaid said.
And Ronald Reagan, as the 40th president of the United States, brought that to an end.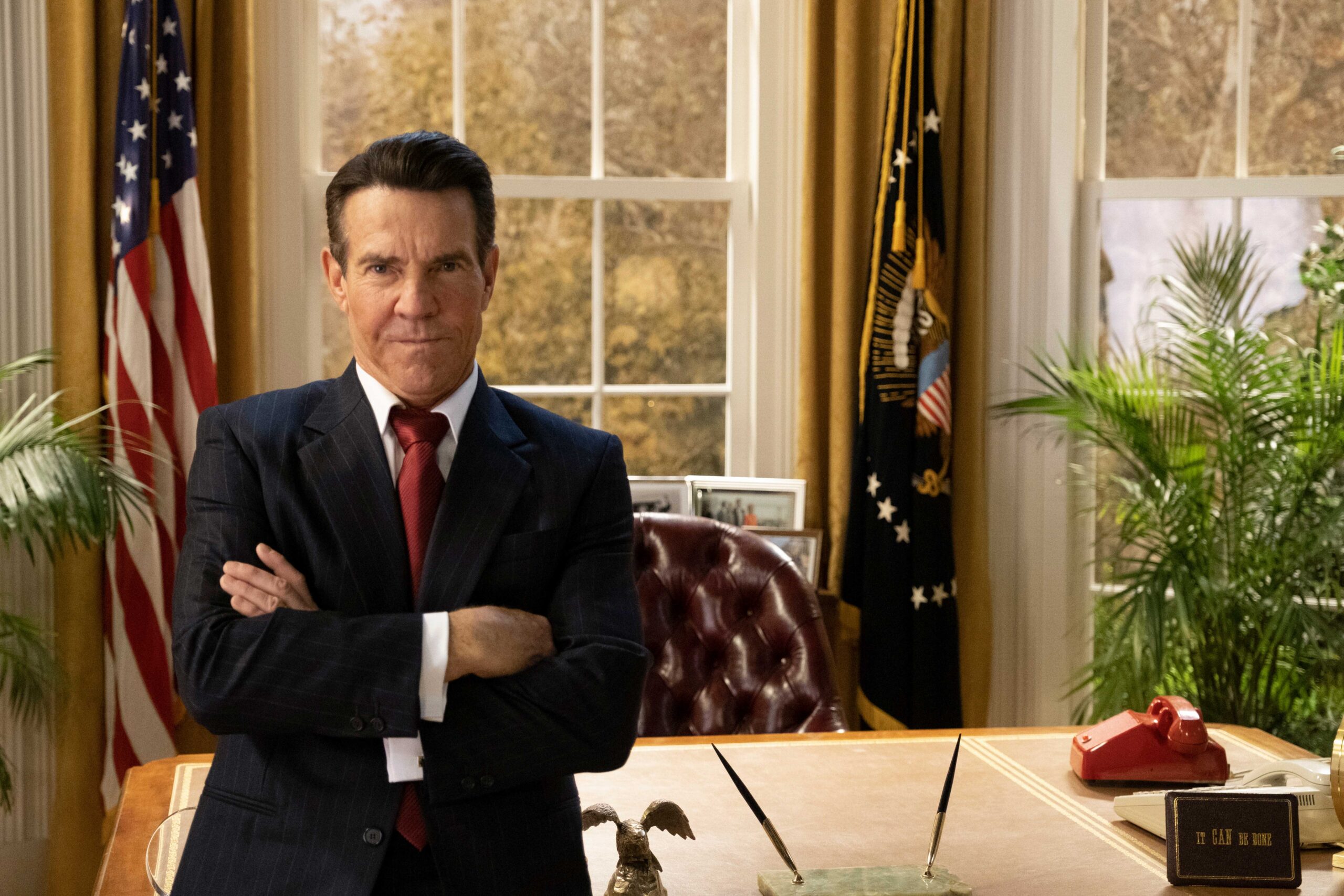 "He was a hawk. It took somebody like him to win that," Quaid said. He greatly admired Reagan, whom he voted for twice, and he was flattered but baffled when the biopic role was offered to him. Quaid didn't see any resemblance between himself and Reagan, and he even felt unworthy of the role. But when fear shot up his spine, Quaid knew he was in.
"He's actually the most challenging role I've ever had, in a sense, because everyone knew him, but nobody really knows him," Quaid said. "There was this distance, though I don't think he had it with Nancy [his wife], or his mother, but pretty much with the rest of the world, he did. He was a very public figure and when he spoke, people related to him. He was known as the Great Communicator. You felt like you knew him." Though he greatly admired the late president, Quaid had to find a way to play the role without making his portrayal an homage.
Quaid prepared by going through first-hand accounts, written by people close to Reagan. Quaid's conclusion about the president was, "I think there wasn't a bad bone in his body, there really wasn't. You could disagree strongly with what he may have been about, but he truly was a people person, and he did a lot for this country," he said.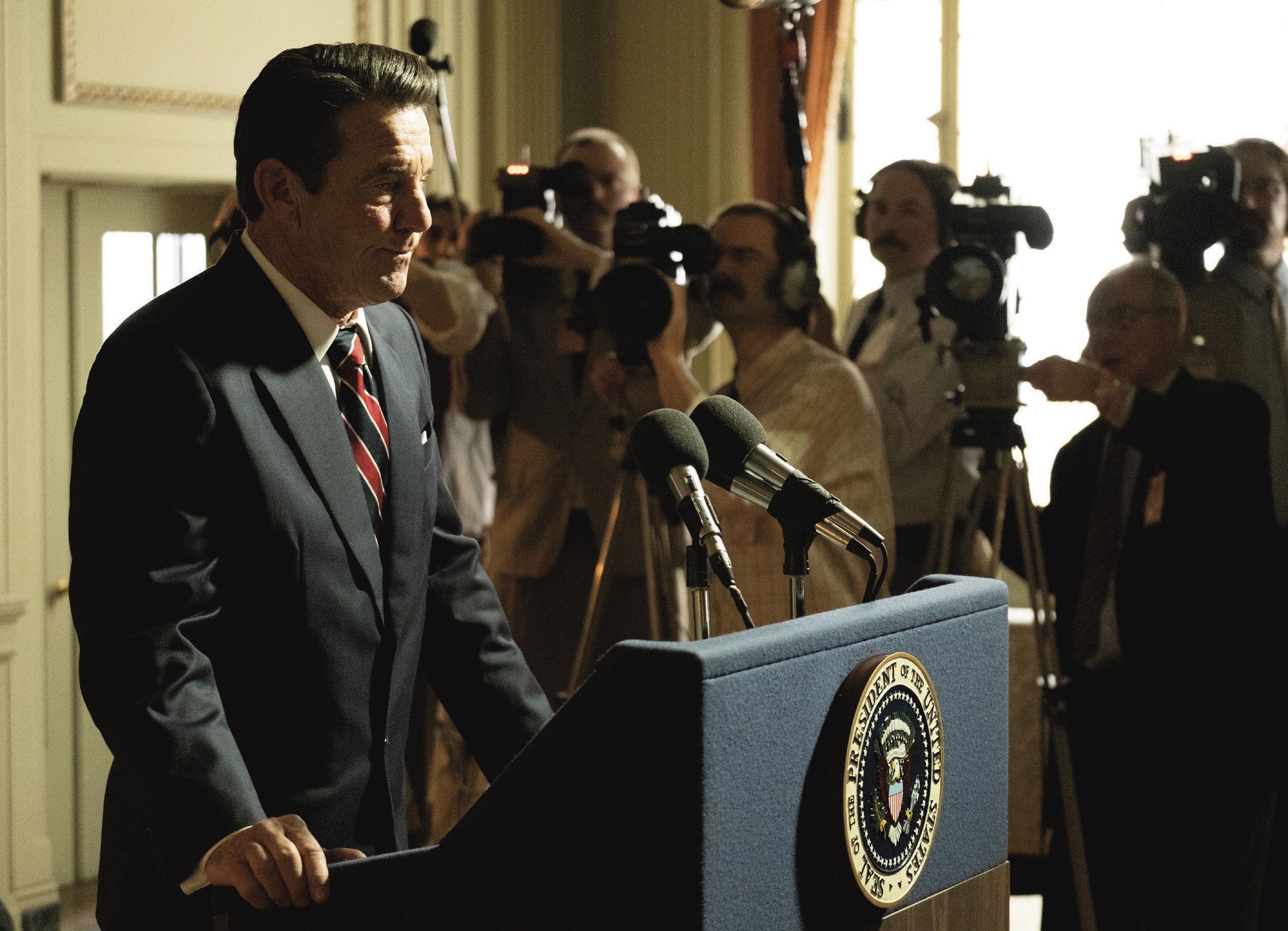 On Music
"Music has always been in the family," said Quaid, whose father played piano. There was always music in the house, Quaid recalled. His first guitar was a $14 one from Western Auto, gifted to him by his maternal grandfather, who was boyhood friends with Gene Autry, Quaid's third cousin.
Quaid said this about the songwriting process: "It's an affliction, actually—something that you just have had, always had, since you were a kid—melodies and lyrics that won't leave you alone. You have to get it down so you can relieve that, basically."
He added: "What's so great about [writing] music is, it's so portable and something you can do all the time. It's like meditation. It's just something you can always have."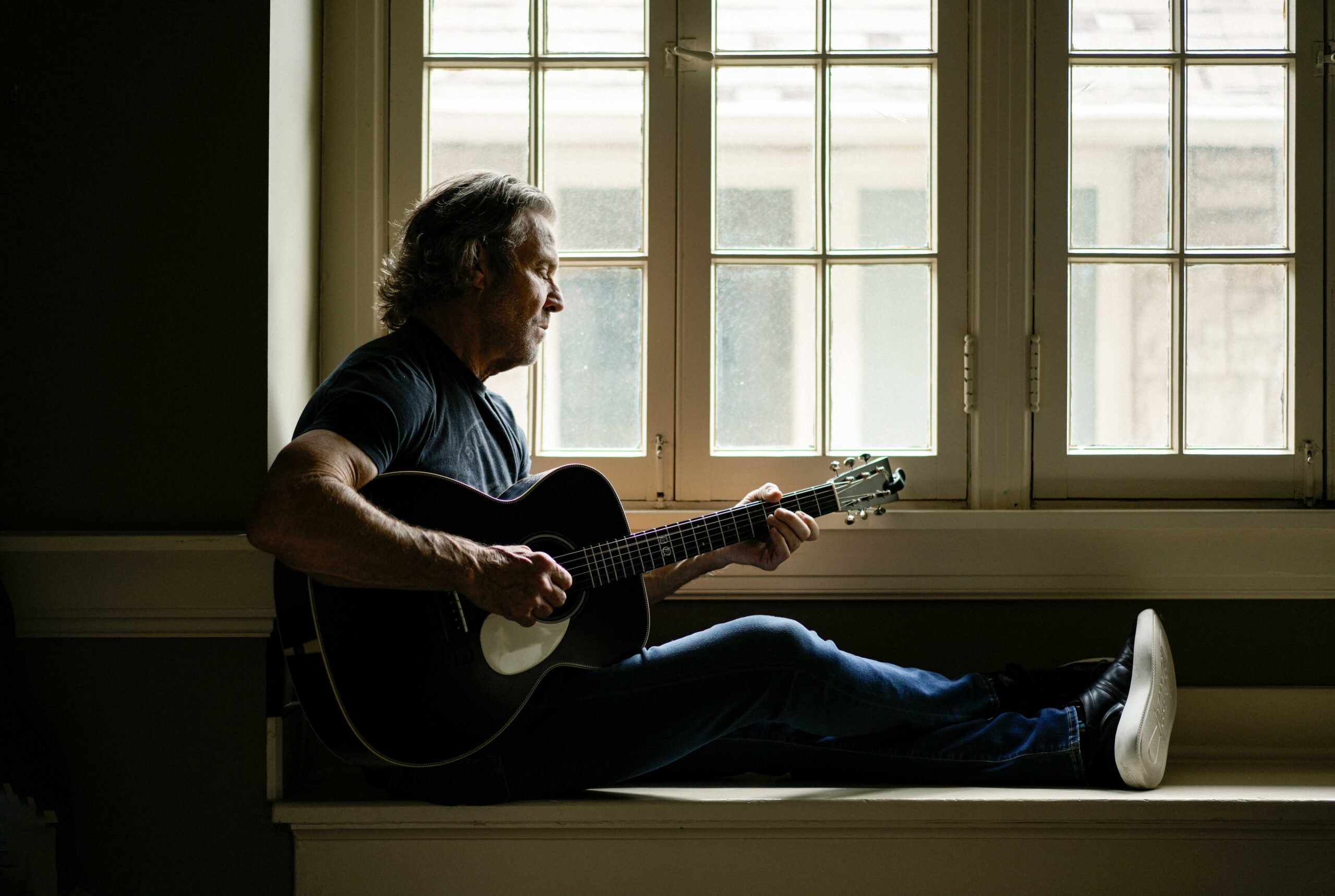 Up Next
Quaid is starring as the 40th U.S. president in "Reagan," slated for an early 2024 release. You'll also soon see him playing a deputy U.S. marshal character named Sherrill Lynn in the upcoming "Yellowstone" spin-off TV series "Bass Reeves"; starring in Steven Soderbergh's "Full Circle" limited TV series which will air its last episode in mid-August; and portraying James Hill, father of baseball legend Rickey Hill, in the inspirational sports drama "The Hill," scheduled for a late August theatrical release.
From Aug. Issue, Volume 3