On April 2, 2020, Rob Kenney uploaded his first video to his YouTube channel: "How to Tie a Tie." In the two-minute video, filmed with his cellphone in front of his bathroom mirror, Kenney walks the viewer through a simple, no-nonsense method of tying a tie, offering helpful tips about what color to choose and how to wear it, and a few key pointers on what not to do.
"This is an important part," he advises as he drapes his tie around his collar. "At the end, you want the tie to come out right above your waistline. Looks cool that way. … If your knot's big and you got a short tie? Dorky. You don't want to do that, alright?" He pauses to offer a smile and shrug at the camera: "Just tellin' you."
In his innocence, Kenney thought he might get 30 or 40 views. The video now has more than 2 million.
"It caught me off guard," Kenney said. But what really blew him away were the comments, filled with people who told him they'd never had a dad to teach them this, and thanking him for "adopting" them as his kids on the internet and making them feel loved. "I've had people tell me that they're watching me tie a tie and they're crying. In my ignorance, I thought I was just showing you how to tie a tie. It was resonating on a level that I didn't prepare for."
Kenney, now 59 with two adult kids, started the channel "Dad, How Do I…?" with encouragement from his daughter. Within two months, it exploded into popularity via social media, propelling him to stardom as "the internet's dad."
"I wasn't trying to switch careers or do anything fancy," said Kenney, a self-described introvert. "I was just trying to share some nuggets that I'd learned the hard way."
From his home in the Seattle, Washington, area, he's since shown his 4.5 million subscribers—and growing—how to shave, put up a shelf, jump-start a car, iron a shirt, and more. He has a "Tool Tuesday" series, in which he explains how to use tools that he thinks viewers might want in their toolboxes, as well as one-minute "Wisdom Wednesday" videos, in which he shares quotes that have meant something to him. In "Dad Chat" videos, he covers topics like attitude and integrity.
What is it about these ordinary videos that moves people in such extraordinary ways? Watch one and it becomes apparent: He teaches the viewer exactly the way he would teach his own children. He speaks in a calm, patient, down-to-earth manner, walking through step-by-step methods with a genuine warmth and kindness that come through the screen. As a man of faith, Kenney said, "I do think I'm called to love everybody."
Becoming 'the Internet's Dad'
Kenney's own dad chose to leave his family of eight children to start a new life in a different city when Kenney was 14 years old. Kenney ended up living with his newly married older brother Rick and his wife in a tiny trailer. He spent his youth learning how to do many ordinary things, from pumping gas to putting on cologne, the hard way, muddling through on his own. "I think maybe I have a bit more empathy because I struggled," Kenney said.
He dreamt up the idea for "Dad, How Do I…?" several years before it came to fruition. He used YouTube to learn some skills, but he often found himself frustrated by having to sit through a 20-minute video for the two-minute nugget of information he sought. He drew up a long list of skills that he "want[ed] to pass along," that he thought he could teach to people with short, simple, helpful videos, without wasting anybody's time. The name for his channel came from picturing his own children calling from another room, "Dad, how do I…?" and going running to fix it.
As the views and comments poured in, it quickly became apparent that his channel was doing more than teaching people basic tasks. A video that ended with a simple sentence, "I'm proud of you," generated a huge response. Thousands of viewers wrote to tell Kenney that they'd never heard that phrase, and it brought them to tears to hear him say it. "People have said they've put that on loop," Kenney said.
He was unprepared for the responses of thousands of viewers telling him their stories of growing up without father figures, struggling through abandonment, a broken foster care system, and grief so powerful it breaks his heart.
"The flip side of my channel 'going viral' is that it's so needed—it's heartbreaking," he said. "If you spend any time reading the comments, it will bring you to tears. … It's been eye-opening for me."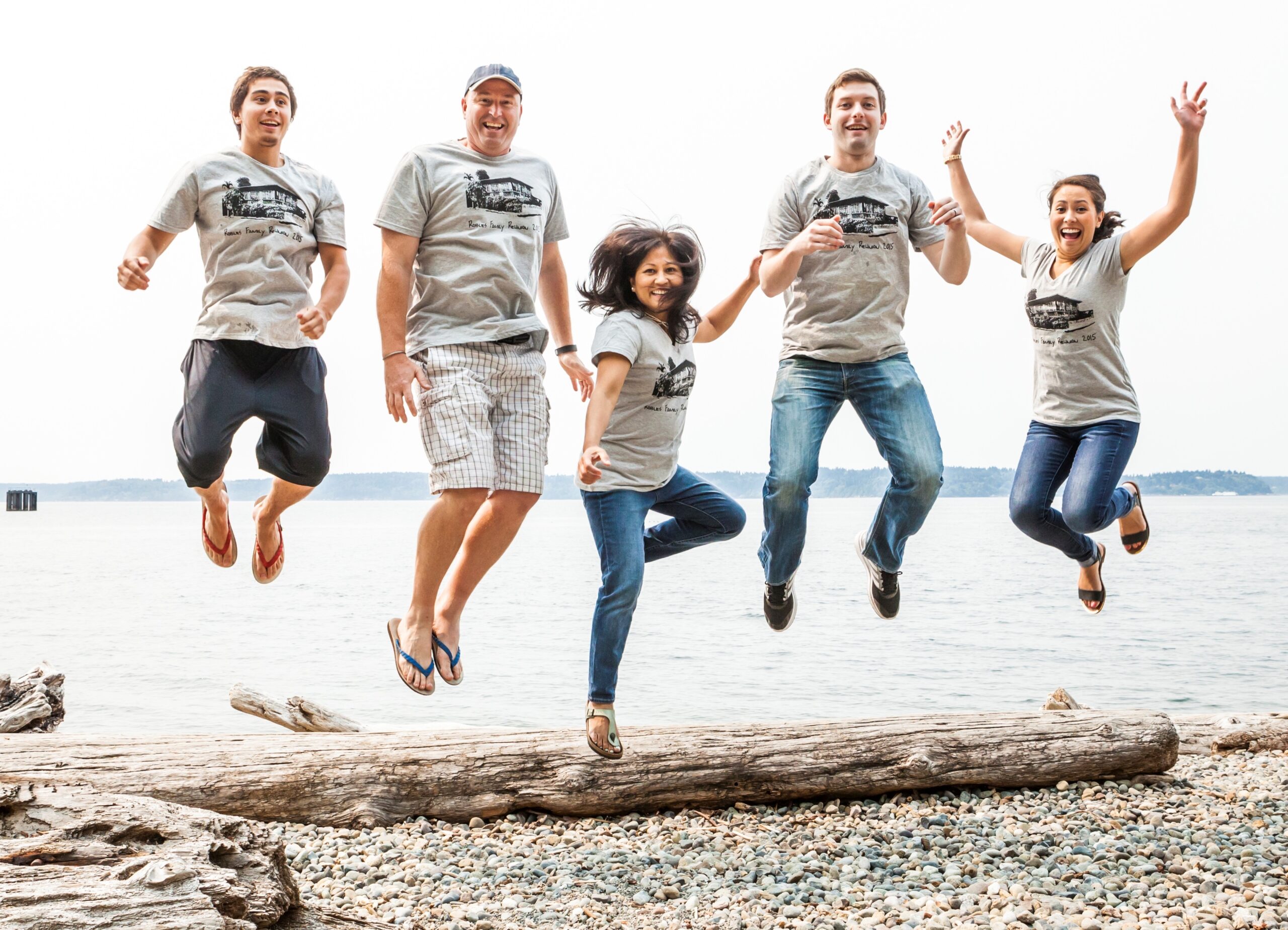 Faith and Forgiveness
A big part of what Kenney hopes to do with his channel is to shine a light on the healing power of forgiveness. It's something that, for Kenney, arose from his faith: "I've been forgiven much myself," he said. He doesn't shy away from his faith on his channel, and he ends every video by saying, "God bless you."
"We live in a society that has a victim mentality and wants to blame somebody. But unforgiveness is like drinking poison and hoping it somehow hurts the other person—really, it's killing you," Kenney said. "You need to let it go so you can live your own life."
Kenney struggled to forgive his own father. "I call it coughing up a hairball," he said. "I had many phone calls with [my brother] Rick, sobbing, struggling to just get it out." When he finally was able to, "boy, there was freedom on the other side that I wasn't anticipating." He has compassion for his father, he said, and a greater understanding of his choices now that he has his own children.
"I want to encourage dads to hang in there," he said. "I want to encourage people that if they've been through something, don't bring that into the future. Let's break the cycle so that you can still be a great dad yourself."
For Kenney, being a good dad starts with being present. He chose a career that would support his family but also give him enough flexibility to "see pretty much everything my kids ever did," he said. He believes that quality time comes from quantity time: "The good stuff often happens when you're just hanging out."
It was important to Kenney to get his kids involved, teach them how to do new things, and let them try—and fail—by themselves. He raised them to be kind and respectful to others, because you never know what people are going through, and to know to own up to mistakes and ask for forgiveness. That came naturally as he prayed with them at night, "because it's me talking to my Heavenly Father basically confessing that I didn't handle that very well," he said. "My kids would hear me and understand that I'm accountable to somebody higher than me."
He has another important goal: "I also want to show how cool it is to be a dad. It was a real blessing in my life," he said. Though his own kids have long moved out and started their own lives—a "bittersweet" moment for him—his audience of adopted "kids" is still steadily growing, and he's fully stepped into his new role. (He now begins every video with a great big smile and a "Hey, kids!"—and he always offers a dad joke.)
Still, Kenney doesn't want to be put on a pedestal, because he knows he's imperfect. He wanted his own kids to know, and now he wants his internet family to know, that "I'm on your team, I'm trying the best I can. I'm going to fail—but I'm sticking with it. I'm here. And hopefully, we can forgive each other when we both mess up."
From June Issue, Volume 3