For Mary Heffernan, being an entrepreneur is a lifestyle, one that demands complete attention and commitment—and, sometimes, a willingness to sleep on the floor.
At age 44, she and her husband, Brian, run Five Marys Farm, a ranch in Siskiyou County, California, with free-range, pasture-raised Black Angus cattle, Berkshire hogs, and Navajo-Churro sheep. They also run an online and brick-and-mortar shop, a restaurant and bar, and a butchery; and they offer two online courses, teaching small business essentials to budding entrepreneurs and ranch skills to kids. Juggling all of this, while raising four daughters (all named Mary), may seem ambitious, but Heffernan has been on this journey all her life. She has had, in total, 19 to 20 businesses along the way.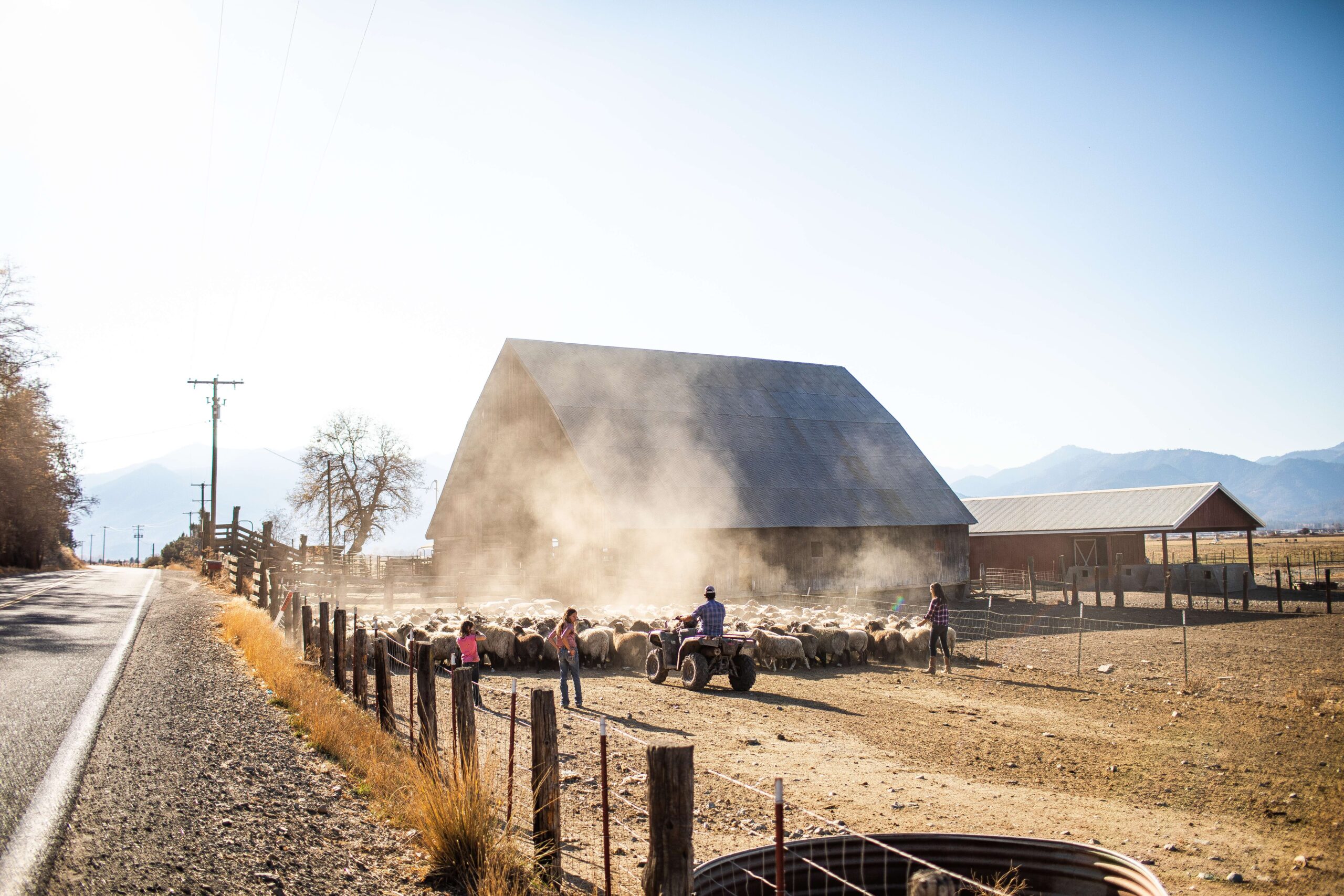 "I always had this spark," Heffernan said. "I was the oldest of four, and I was motivated by wanting my own money in the bank, and making my own decisions." At age 9, she started a T-shirt stenciling business and had booths at craft fairs. At 13, she opened a backyard summer camp for 15 to 20 kids called Mary's Fun Summer Camp, which she ran annually until she was 18. As a child, teen, and later college student looking for income to help pay her way through school, "I was just always looking for chances to start businesses," she said. "I knew that with a lot of hard work, I could make an idea happen."
Heffernan's biggest inspiration was her grandfather. "He was a serial entrepreneur," she recalled. "He always had a new idea on the horizon. He would drive me around picking up checks from his rental properties and looking at empty buildings. He would say, 'What could we put in there? We could make it an ice cream shop, or a taco bar.' He inspired me to realize, 'Wow, you can just think up an idea and make it a business.'"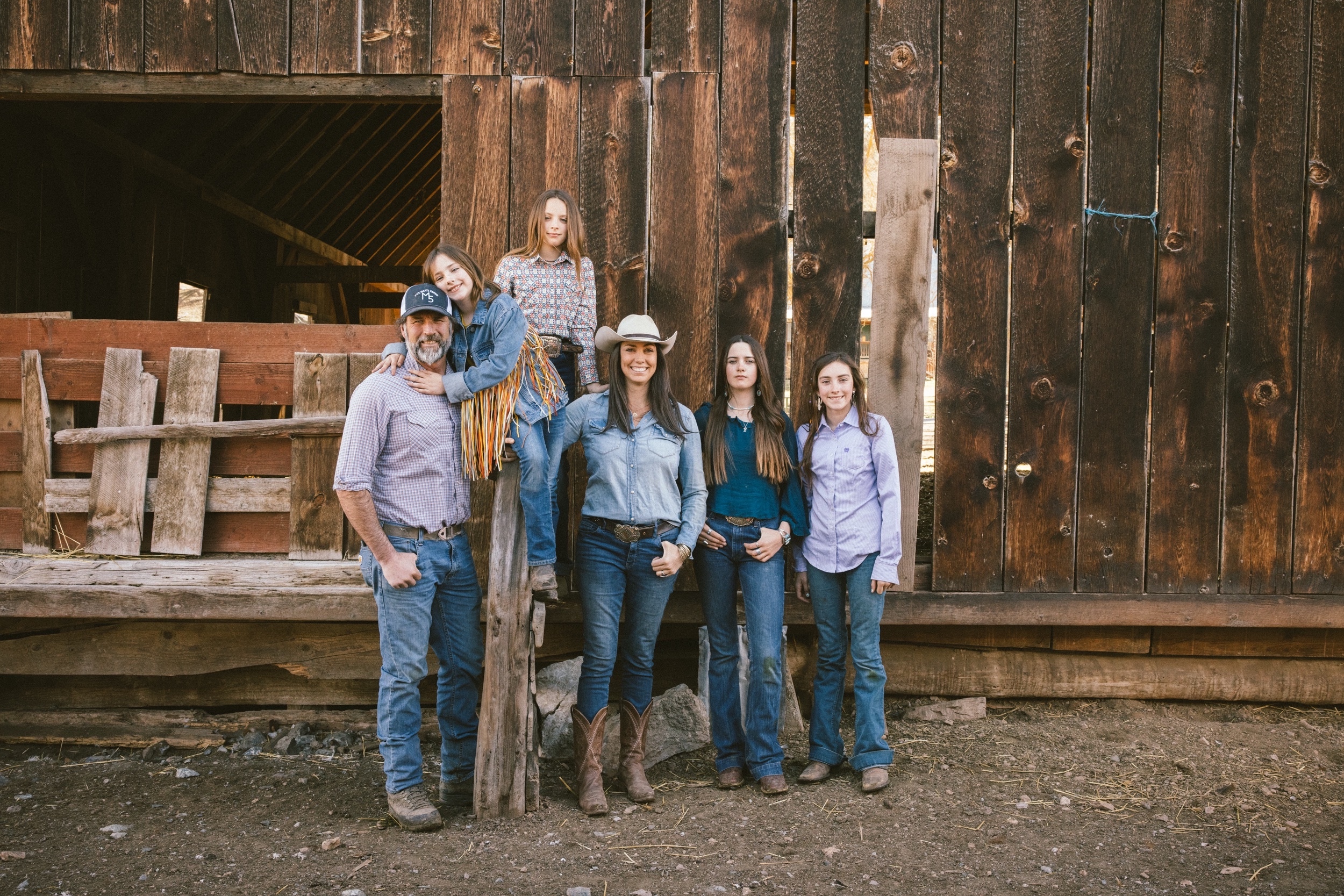 Back to the Land
Before the ranch, Heffernan and her husband owned a number of businesses in Silicon Valley, including a law firm and two restaurants. "It's hard to screw up there," she said with a laugh. "But we left the land of opportunity for the land of hard work when we moved onto the ranch."
Working in the restaurant business, they had become frustrated with the lack of high-quality, grass-fed beef from animals raised and butchered humanely. So they decided to do it themselves. In 2013, they bought the historic Sharps Gulch Ranch, 1,800 acres of land in the mountains of Northern California, and tried to run the ranch remotely through a ranch manager and weekend visits. By eight weeks in, they realized they couldn't do things halfway: They decided to move there and run it full time.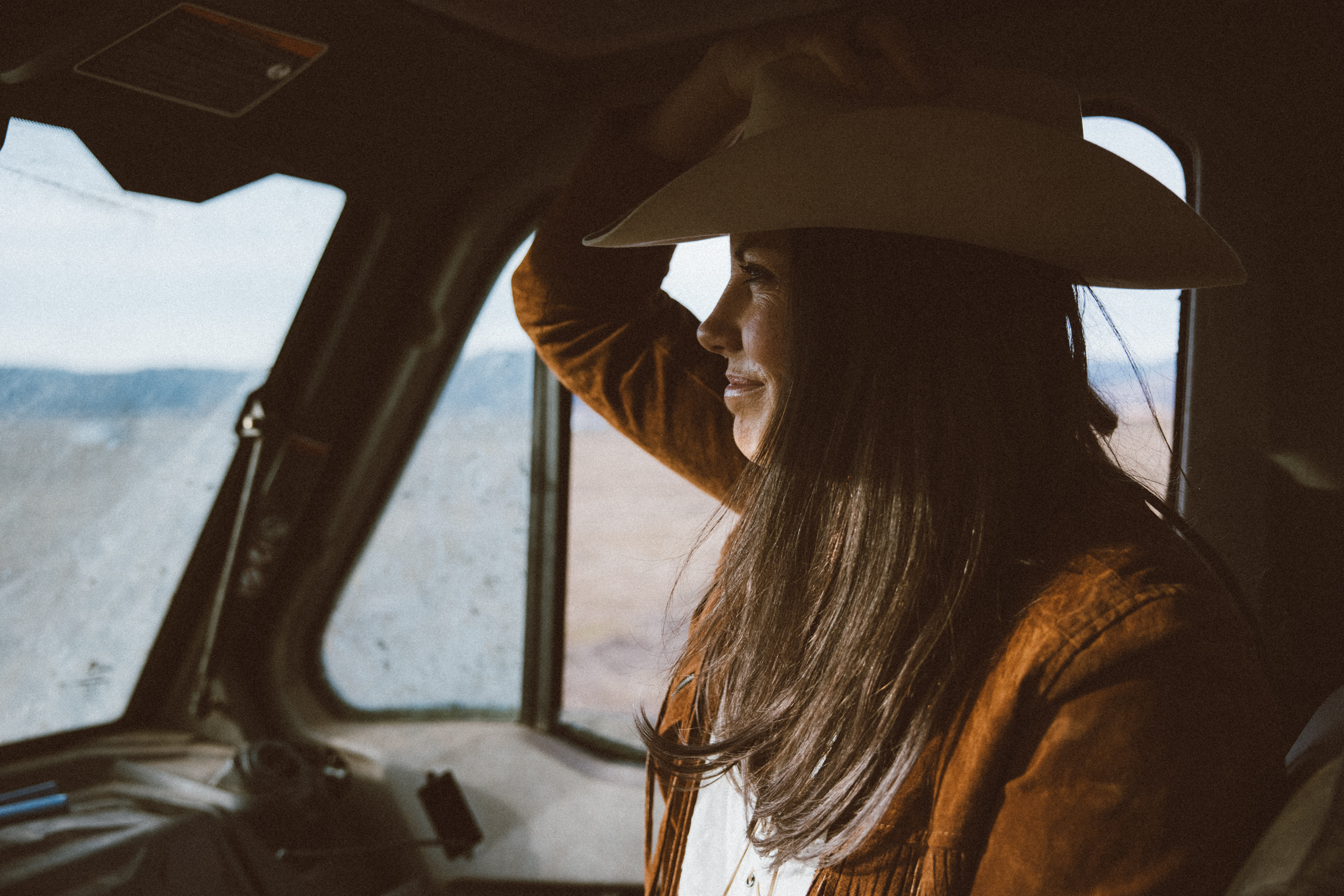 "We left a life of comfort in suburbia to live in a 760-square-foot house with no heat besides the woodstove, no dishwasher, no amenities," Heffernan said. They often slept on the floor in front of the woodstove because that was the warmest place to be.
But despite such a dramatic change in lifestyle, Heffernan and her family immediately saw its benefits. "We didn't have that kind of satisfaction in the Bay Area working in front of computers all day," she said. "Here, we saved a calf's life; my daughter delivered baby lambs; we dug a ditch to divert the water to our field." By going back to the farming roots of her own and her husband's families, Heffernan has found it easier to teach her core values to their four daughters. "On the ranch, they see that having a skill set to be hireable [doesn't mean] only an education; it's knowing how to work hard, and feeling the euphoria of coming in dog-tired at the end of the day knowing that you can be proud of your work," she said.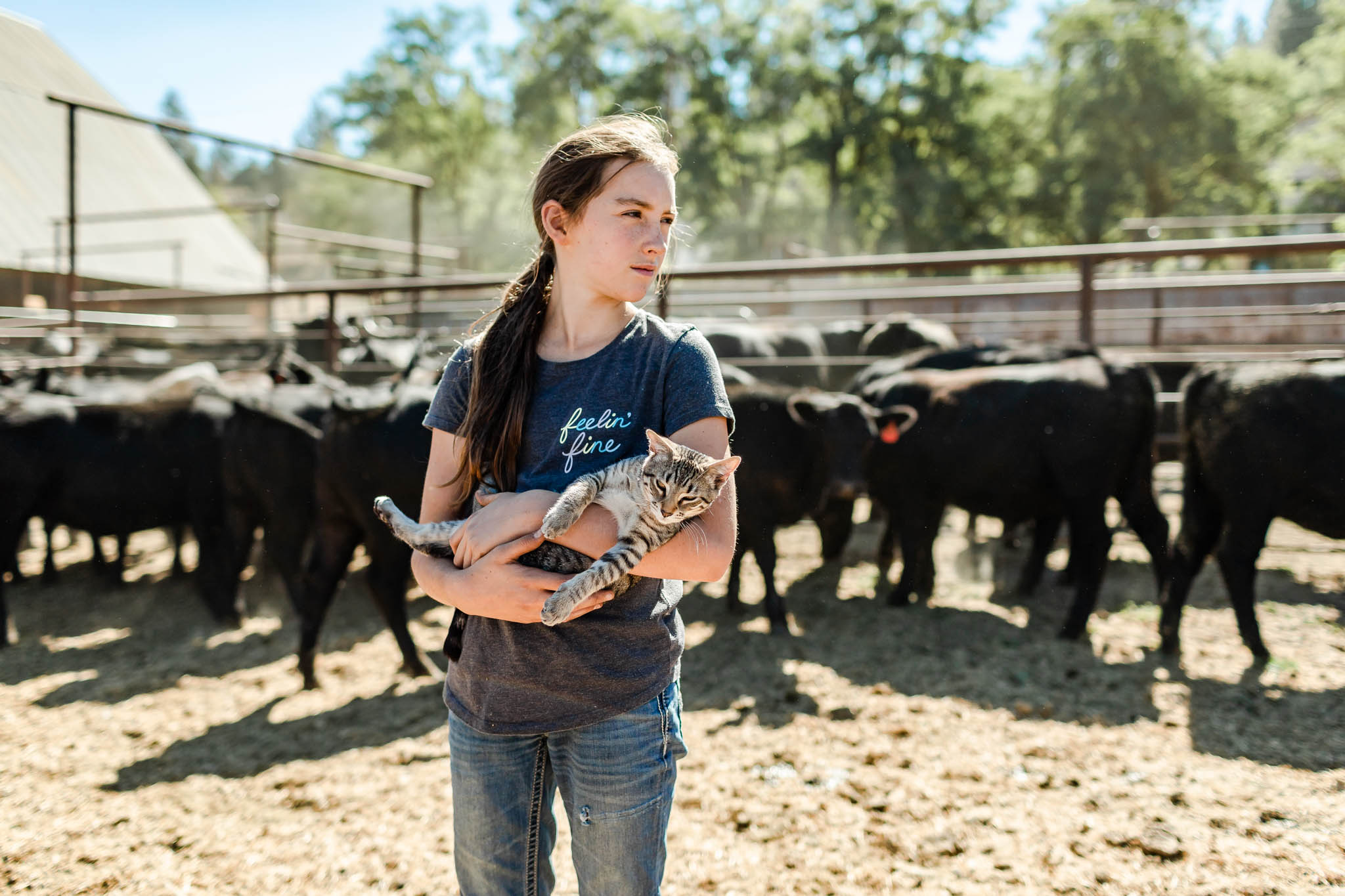 Heffernan is also grateful that their lifestyle still gives her opportunities to grow her family business and make a good living. They went on to open a restaurant and bar, Five Marys Burgerhouse, in 2017, and a craft butchery shop in 2021. They published two cookbooks, sharing their favorite recipes for using their meats and feeding their family and frequent guests to the ranch, in 2020 and 2022. Thanks to the internet, they can sell meat not only to locals at their farm store in town, but to someone in New York, Hawaii, or Alaska.
"That is so meaningful to me," Heffernan said. "I can live the life that I want, back to the land, back to my roots, while using technology to make a living. It allows me to open up a window to so many people to show them our world and what we're doing." She uses social media to share her family's life on the ranch and build a connection with her customers: "That's partly why our business has been successful and people trust buying from us."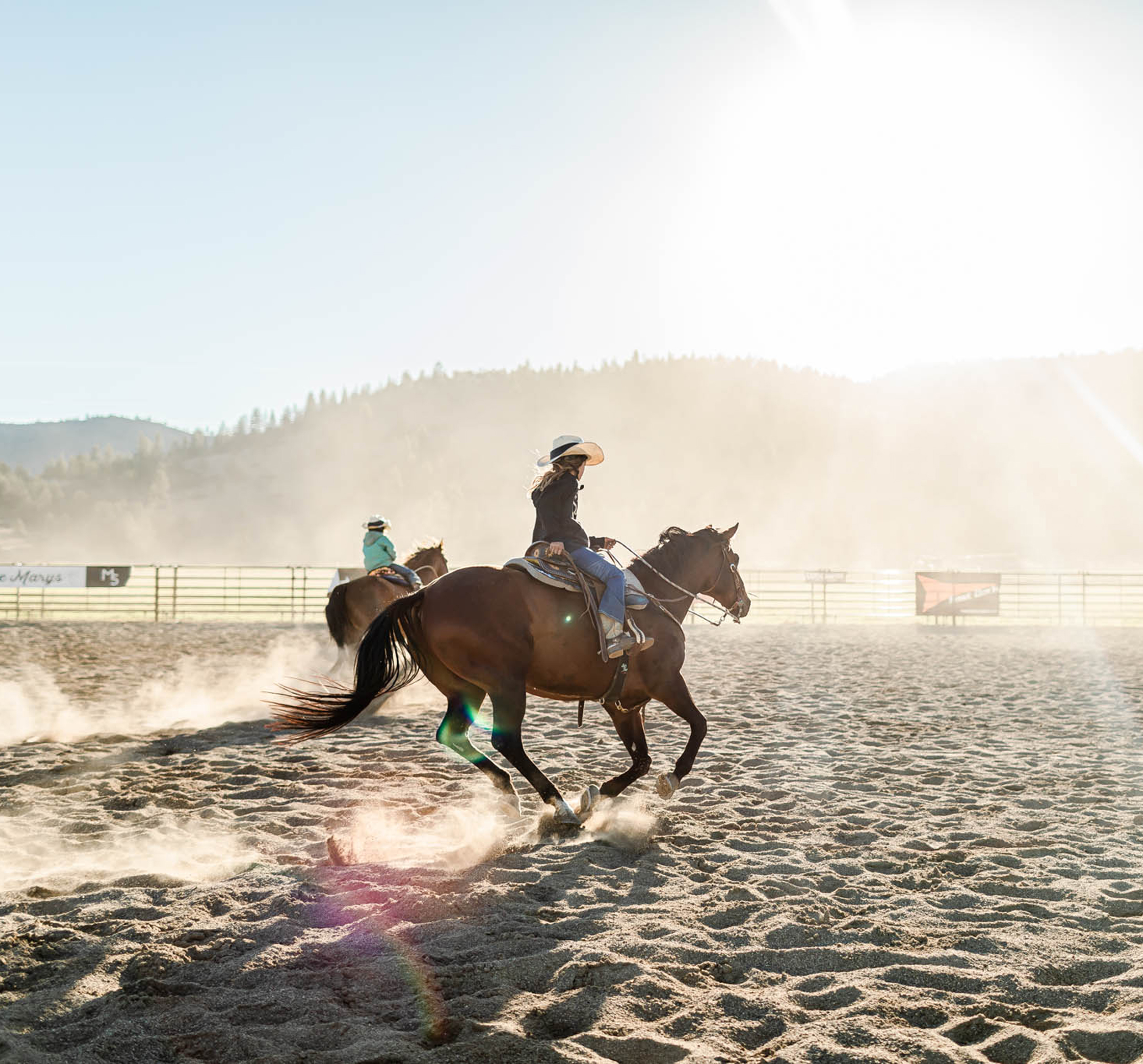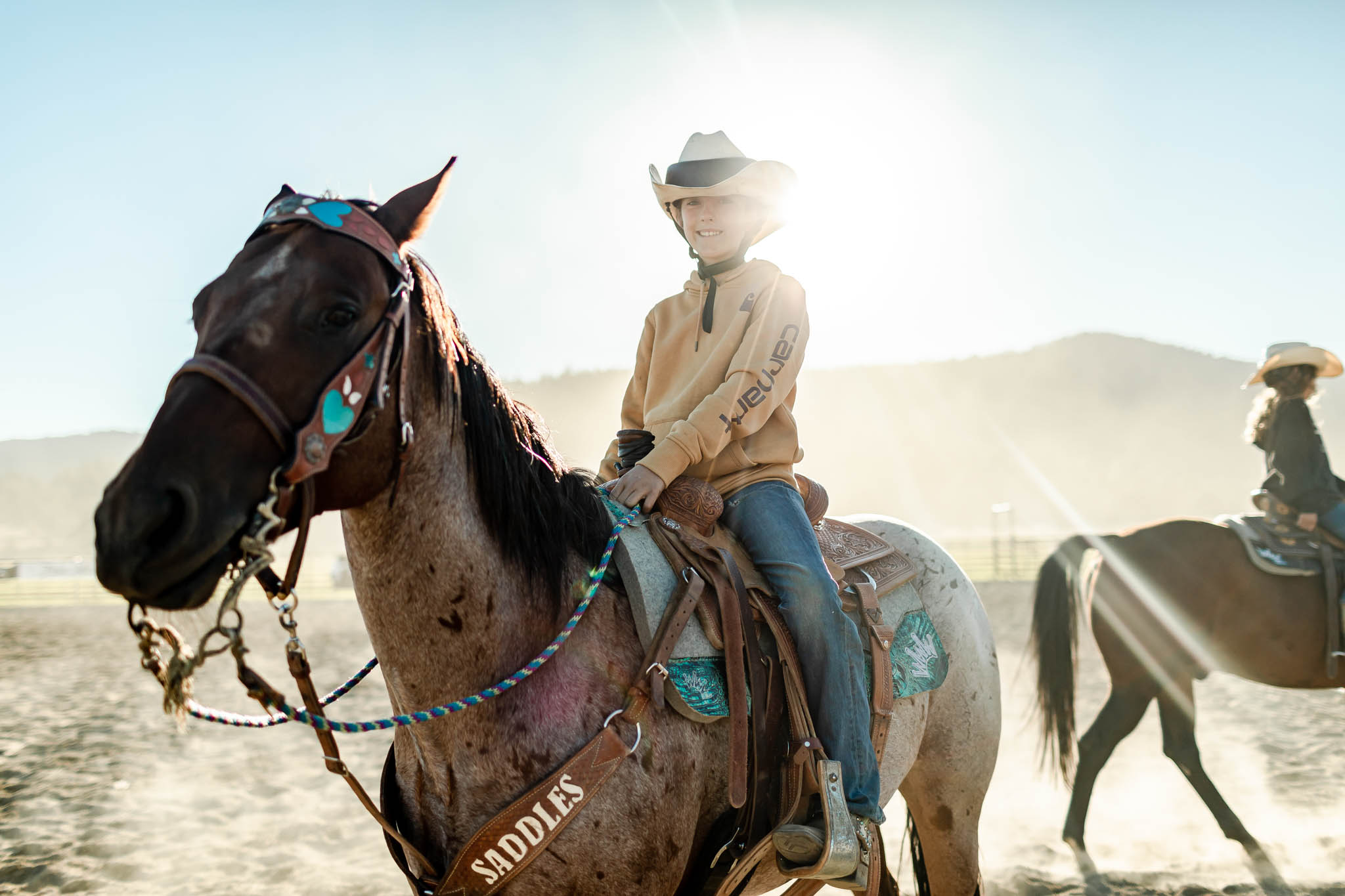 Empowering Entrepreneurs
Now, Heffernan is taking her experience to become a mentor for other aspiring entrepreneurs. She's a strong advocate for taking risks and jumping in with both feet: "You need to be willing to do everything you can to make it happen," she said. A big part of her confidence comes from the tools she has in her arsenal. "If I have an idea and I want to make it happen, I know I can build a website myself. I can design a new logo. I know that I can get the nitty-gritty done fairly quickly: get the insurance in place, form a payroll program. Those things all seem really daunting at first to someone starting a business, and they are."
She doesn't shy away from talking about the financial aspect: "If you really want to build something that is going to sustain you and your family, you have to look toward profitability."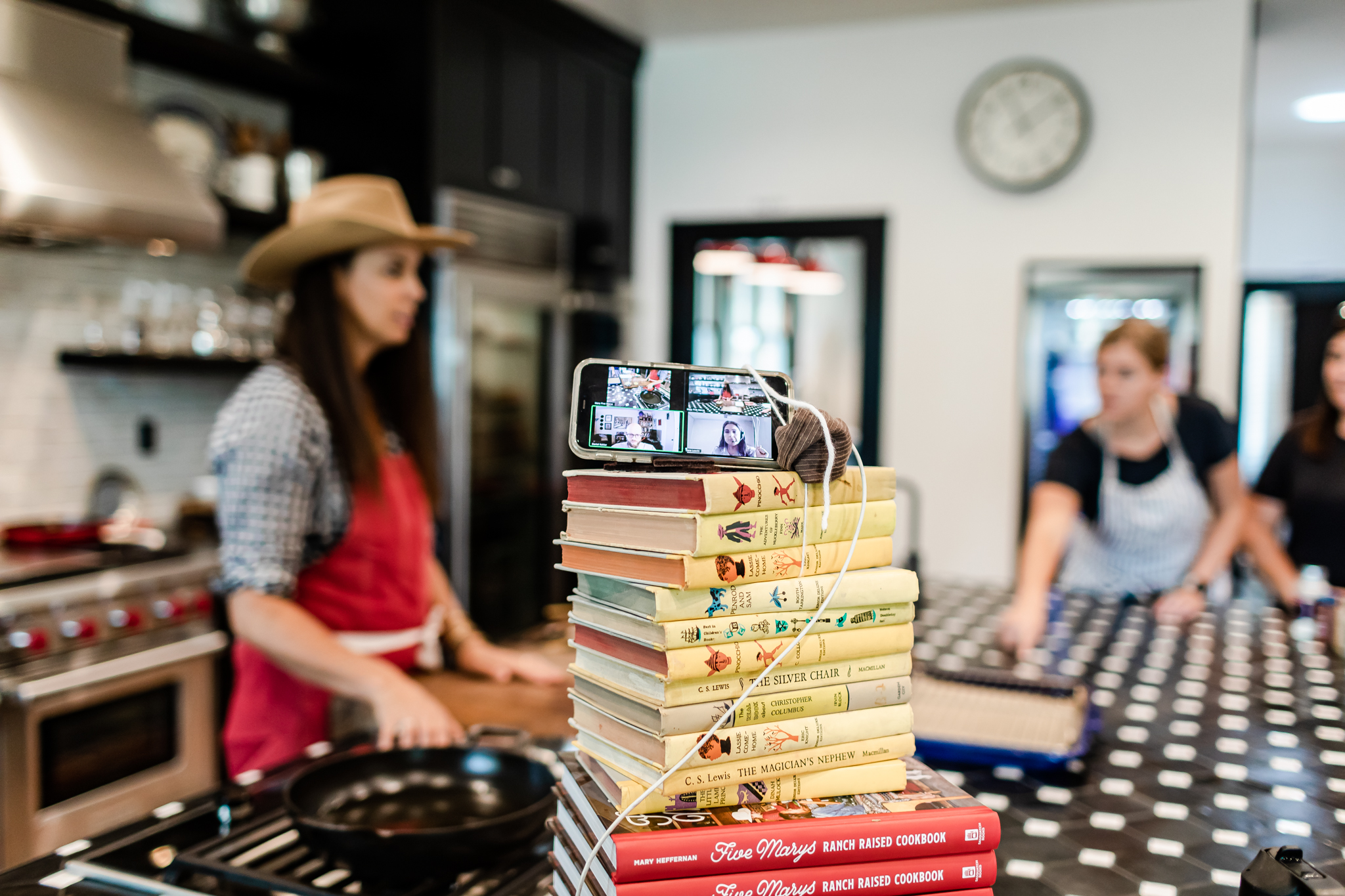 To help equip new entrepreneurs with the tools they need, Heffernan created her M5 Entrepreneurs program, an online course structured as a "road map" through 40 different topics, from shipping logistics to social media. "Nobody's going to teach you how to have an idea or how to work hard, but having all the tools to take your idea and make it a reality is so important," she said. The course also includes access to an app, a community where participants can ask questions and feel like they're not alone on their journey.
Since its inception five years ago, the program has had over 2,500 enrollments, with participants from the United States, Canada, Australia, Mexico, and the UK. Their burgeoning businesses have included flower farmers, bakeries, creameries, and saddle makers.
One success story that stands out to Heffernan is of a woman in upstate New York who bought an apple orchard with her husband and started an apple business. Last winter, Heffernan ordered their special holiday box, which arrived beautifully packaged—following the program's advice. A letter enclosed for Heffernan thanked her for the courses, telling her that leaving an unfulfilling job to work on the apple farm seemed scary and impossible, but the couple gained the confidence and tools to do it and now have a thriving business shipping all over the country. "The most rewarding thing as a mentor," Heffernan said, "is seeing people take the tools and thrive."
From April Issue, Volume 3