Say the word "tahini," and most Americans might conjure up an image of a jar gathering dust on the bottom shelf of the international aisle in the grocery store. Press them for one of its uses, and the answers will generally be one of two foods: hummus or tahini sauce.
Amy Zitelman, one of the three sisters who founded the Philadelphia-based tahini company Soom Foods, knows this because she used to feel ambivalent about the sesame seed paste herself—until a cake changed her sister's mind.
"My middle sister, Jackie, moved to Israel after high school," she said. "She went to college there and met her husband, Omri. Omri has been in the tahini business for 20 years now."
Tahini is a paste made with roasted and pressed sesame seeds. It's rich and nutty, and healthy, too: full of omega-6 fatty acids, calcium, iron, magnesium, and vitamins. What Jackie noticed in Israel was how integral sesame seeds and tahini are to Middle Eastern culinary traditions. An ancient food, tahini is not only an often-used ingredient, but central to many dishes, taking on far more interesting roles than a supporting act for hummus.
She also noticed how much better it tasted: rich and smooth, earthy and nutty, with just a hint of bitterness. It was a far cry from the often dull, chalky options back in America.
Jackie started talking to Amy and Shelby, their oldest sister, about the tahini she found in Israel, and its superior texture and flavor. When Shelby went to visit Jackie, she finally tasted what Jackie had been raving about.
"We started asking a lot of questions," said Amy. "Why was this tahini so much better than anything in the United States? Why was it so much more revered in Israel than it has ever been in the United States?"
The sisters went to see Omri's mother, who made them a carrot cake that changed the trajectory of their lives.
"When Shelby tasted that carrot cake and learned it was made with tahini instead of oil, that's what pushed us to start this business. We realized, if you can use tahini in carrot cake, the possibilities are endless."
The idea for Soom Foods was born, with a mission: to make tahini a staple ingredient in the American pantry.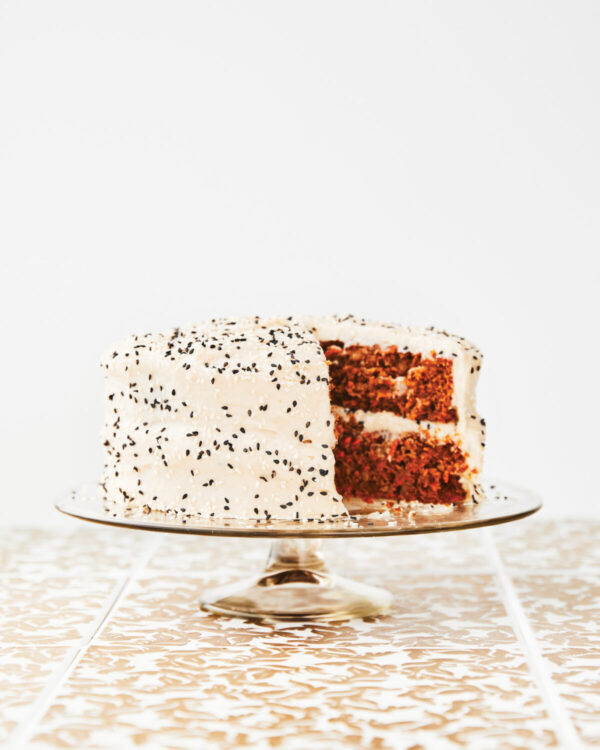 Starting From Seeds
Though all three sisters were new to the tahini business, they were no strangers to the food industry. Their maternal grandfather was a butcher, and their father was raised in the restaurant industry.
"Because our father was raised in the restaurant industry, it was family law we couldn't go into the restaurant industry. Our grandfather always said he didn't work so hard for his grandchildren to have to go into restaurants. We joke that we ended up going through the backdoor," Amy said.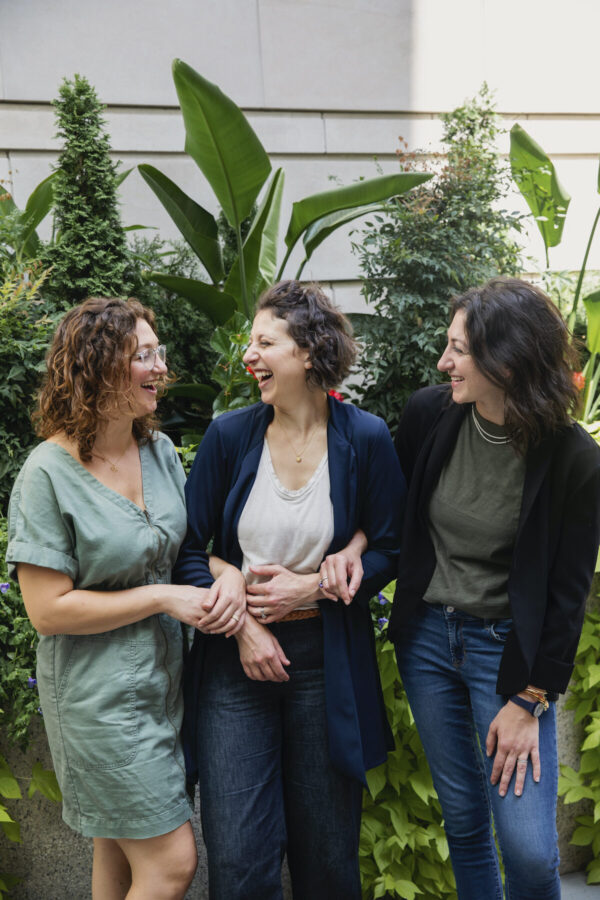 As they worked toward making tahini a more visible product in the United States, Shelby asked Amy to do some market research. She went to grocery stores and took notes on the labels of tahini, what they cost, what they tasted like.
Her findings? The labels were generic and uninteresting, and the tahini itself tasted bland and unexciting.
The next step was to find out what Americans thought about tahini. The sisters began asking friends, neighbors, even strangers at the farmers market what came to mind when they heard the name. Most people, if they had even heard of it, said it was something you put in hummus. Few people could think of any other use for it.
"We saw an opportunity in making tahini accessible to American consumers by educating them, and branding it more familiarly than brands coming over from the Middle East," Amy said.
To do that, they would also need a premium product. Since the only ingredient used to make tahini is sesame seeds, they needed to start with premium-quality seeds.
Omri had long been in the industry, buying tahini from large manufacturers and distributing it to his own network of restaurants and caterers. Through Omri, the sisters found a manufacturer in Israel that used the seeds they liked: Ethiopian White Humera sesame seeds. Grown around the town of Humera, in the Tigray region of Ethiopia, this buttery, nutty variety is the world's most prized. Most sesame seeds are used to make oil, but Humera seeds are used solely to make tahini. The sisters ordered a container-load of the tahini to be shipped to the United States.
"I think they [the manufacturers] were surprised to hear from three American girls who wanted to buy tahini," said Amy, "but we were committed to our idea and seeing if it worked."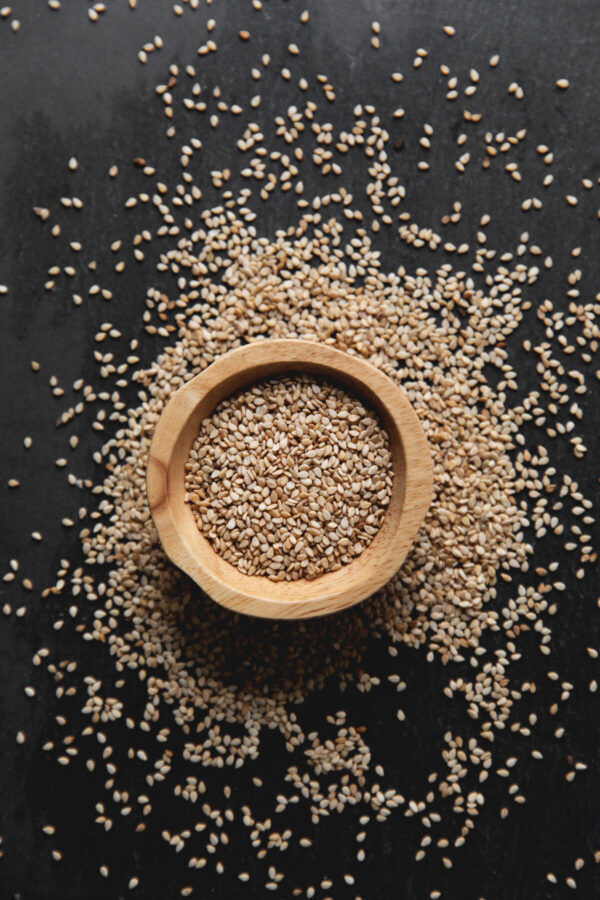 In 2013, Soom Foods received their first import of tahini and hit the streets—literally, taking samples to markets and restaurants, trying to sell to chefs, restaurant owners, and vendors. They were given the opportunity to meet with Michael Solomanav, owner of Philadelphia's award-winning Israeli restaurant Zahav.
"When we asked him what tahini he was using, he said, 'I don't have access to good tahini and I'm looking for something better.' So his restaurant was actually one of our first customers."
Today, Soom Foods is going strong. The company sells both to restaurants and directly to consumers, both online and in retail stores. It ships and distributes to restaurants and chefs in over 25 states, and more than 500 retail stores across the country.
One Ingredient
Most surprising to Amy about her journey with Soom Foods is that they've built an entire business around one ingredient.
"It's something that I take a lot of pride in," she said, "doing one thing and doing it well. It would have been easy to get distracted by launching other products, and we almost did. … But when we took a step back and really focused on tahini, we saw our most success." Soom Foods also sells Chocolate Sweet Tahini, a chocolate spread made with their tahini, cocoa powder, and cane sugar, and silan, an all-natural date syrup, but their original tahini remains the heart of the business.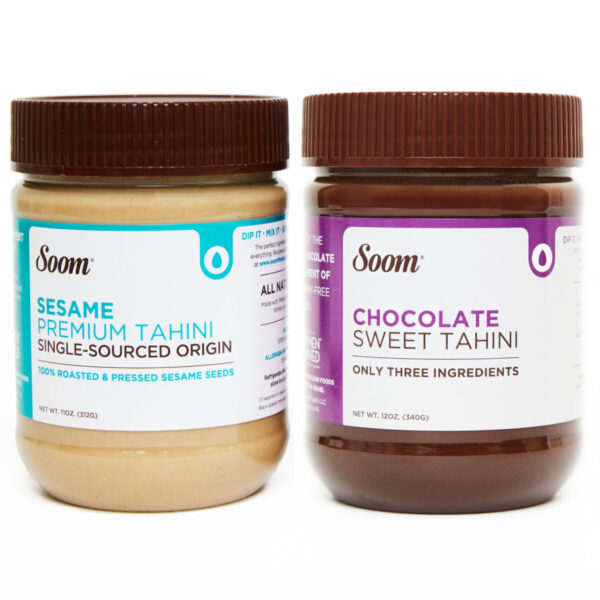 All three sisters are still involved with Soom Foods, now balancing work, family, and motherhood. "We often bring our children into our warehouse," said Amy, who lives in the Philadelphia area near her sister, Shelby (Jackie still lives in Israel). Their children are being brought into the family fold of food and entrepreneurship.
Last November, Amy released a cookbook called "The Tahini Table," about incorporating the versatile ingredient into everyday cooking. Packed with gorgeous photos and simple but delicious recipes, the cookbook is all about making good, uncomplicated food with quality ingredients—which has been the heartbeat of Soom Foods all along.
And yes, the recipe for the carrot cake that started it all is in there, too.
RECIPE: Rachella's Tahini Carrot Cake
RECIPE: Mom's Chicken With Turmeric Tahini, Chickpeas, and Onions
RECIPE: Tahini-Dressed Tuna, Chicken, Egg, or Whatever Salad
Rachael Dymski is an author, florist, and mom to two little girls. She is currently writing a novel about the German occupation of the Channel Islands and blogs on her website, RachaelDymski.com