Hand carved wooden buttons, a hat with the perfect amount of crease, a tie of just the right width—every visual detail in a great film or show adds to the creation of a world, and Janie Bryant knows how clothing can tell a story.
"Reading the script is like reading a great novel. … A script is like my road map to understanding the character, which leads my imagination, and the costume," said Bryant, an Emmy award-winning costume designer whose career has been filled with era-defining drama series. The latest, screenwriter-director Taylor Sheridan's "1923," is set in a time of contrasts, when "chic" fashion and haute couture found its roots. It's also a world where different cultures often clashed.
"There's these worlds with restrictions and boundaries, and then the other side of it is freedom and letting loose and going wild," said Bryant, who worked on both prequels to the hit "Yellowstone" TV series, "1883" and "1923."
Scarlett, My Icon
Classic films have served as an inspiration throughout Bryant's life. As a child, the Tennessee native would watch "Gone With the Wind," "Wuthering Heights," "My Fair Lady," and "Guys and Dolls" regularly with her family, and she still revisits these favorites frequently.
"I mean, Walter Plunkett, he's probably my favorite costume designer," said Bryant. Plunkett worked on no fewer than 150 projects during his Hollywood career, including Scarlett O'Hara's iconic dresses from "Gone With the Wind" which so inspired Bryant as a child. Initially, though, she had no idea this was a career option; Bryant pursued fashion design and went to Paris, then New York, before serendipitously meeting a costume designer and learning about what she did.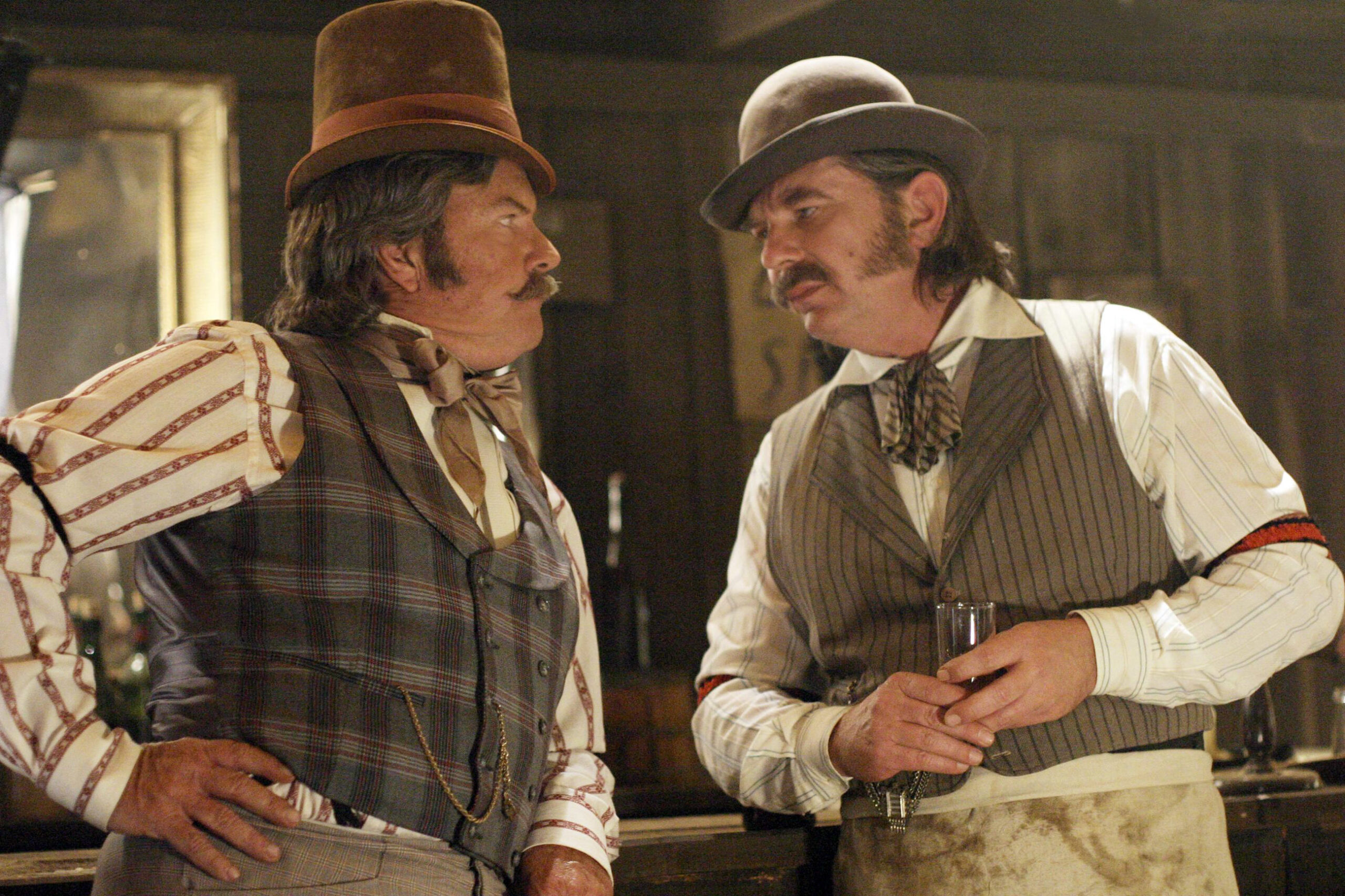 Getting into the industry was a hustle, and staying in it was a bigger one. She designed more than costumes—sets, hair and makeup, and anything else that needed designing—and worked long hours on commercials, independent films, and television. Bryant, who has always had poodles, was about ready to quit and design dog clothes instead ("If I had at that point, I probably would have been a bazillionaire now, but I didn't do it!")—when she got a phone call from TV writer and producer David Milch, asking her to work on "Deadwood," a Western series set in 1870s Deadwood, South Dakota, during the time of prospectors.
"I'd been asking God to please, just let me design a period piece," Bryant said. "And, you know, it came to me. You ask, and you have to believe that if you are asking, it's already yours. That's what I would tell my younger self. Timing is not up to us, but believing and receiving is." Bryant ended up winning an Emmy in 2005 for her costume design on "Deadwood."
All the Stars Aligning
"Costume design is bespoke," Bryant said. It is about creating clothes for specific characters based on the specific events happening in the script, based on the things they say. These costumes are often built from scratch, and sometimes in multiple copies, then aged and distressed to show passage of time and the toll of the environment.
This creativity flourishes greatly, then, with great collaborators. When show creators have already built an immersive world through words and are visualizing the colorways of certain characters; the plot points to an item of clothing or accessory that could carry the story forward; and growth and contrast can be shown through costuming; then the results can be iconic.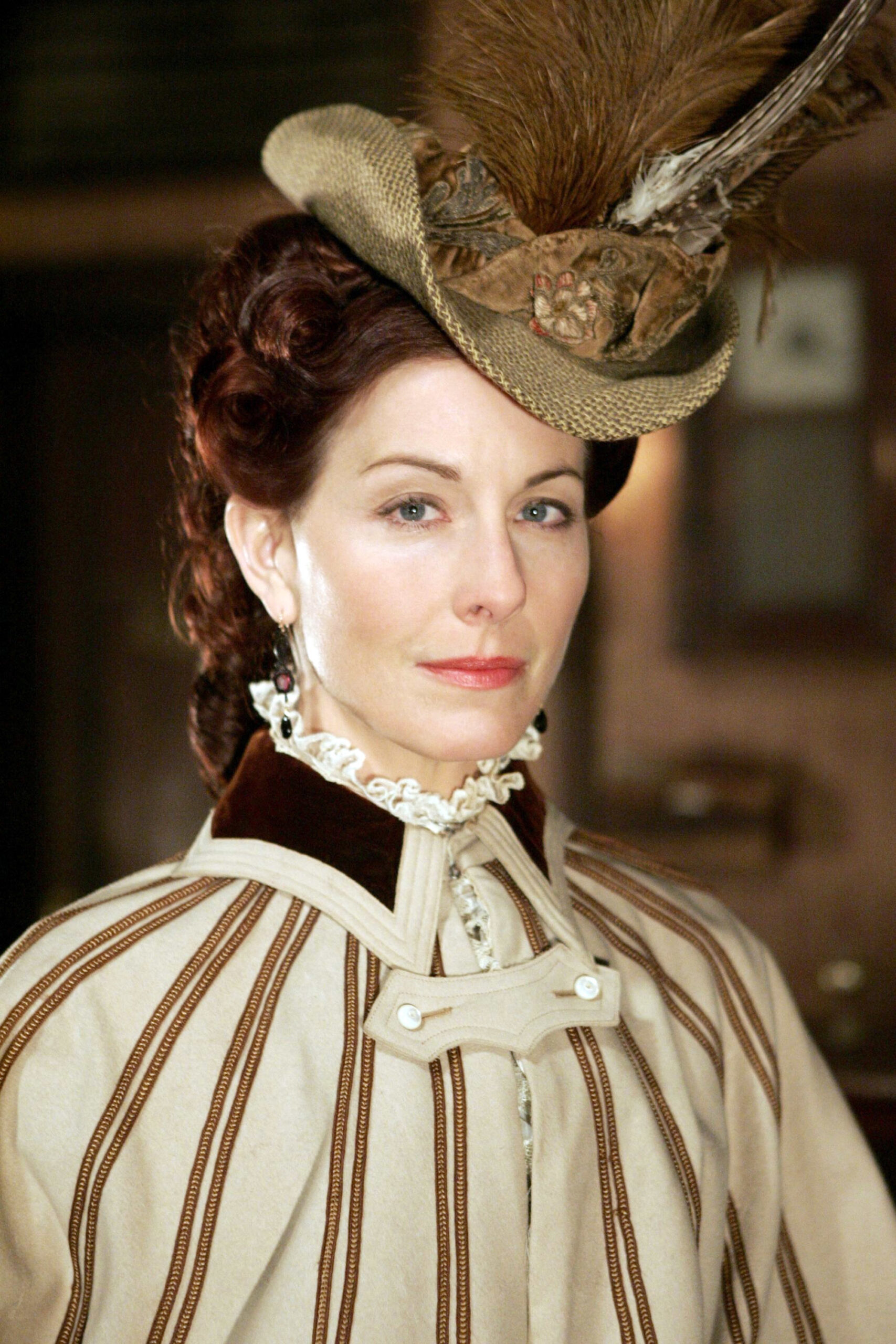 "I've been so blessed to work with so many creators that are incredible, and incredibly talented, like David Milch, Matthew Weiner, Marc Cherry, Taylor Sheridan," she said. "They're so passionate about what they write about, and they're so passionate about the characters that they create, so it's so inspiring for me to be able to do my work."
After "Deadwood," Bryant went back to work on films—when she got a call about a 1960s show. She worked on the critically acclaimed "Mad Men" for the next eight years, and she was nominated for best costume design in the Emmys another four times for her work on the show.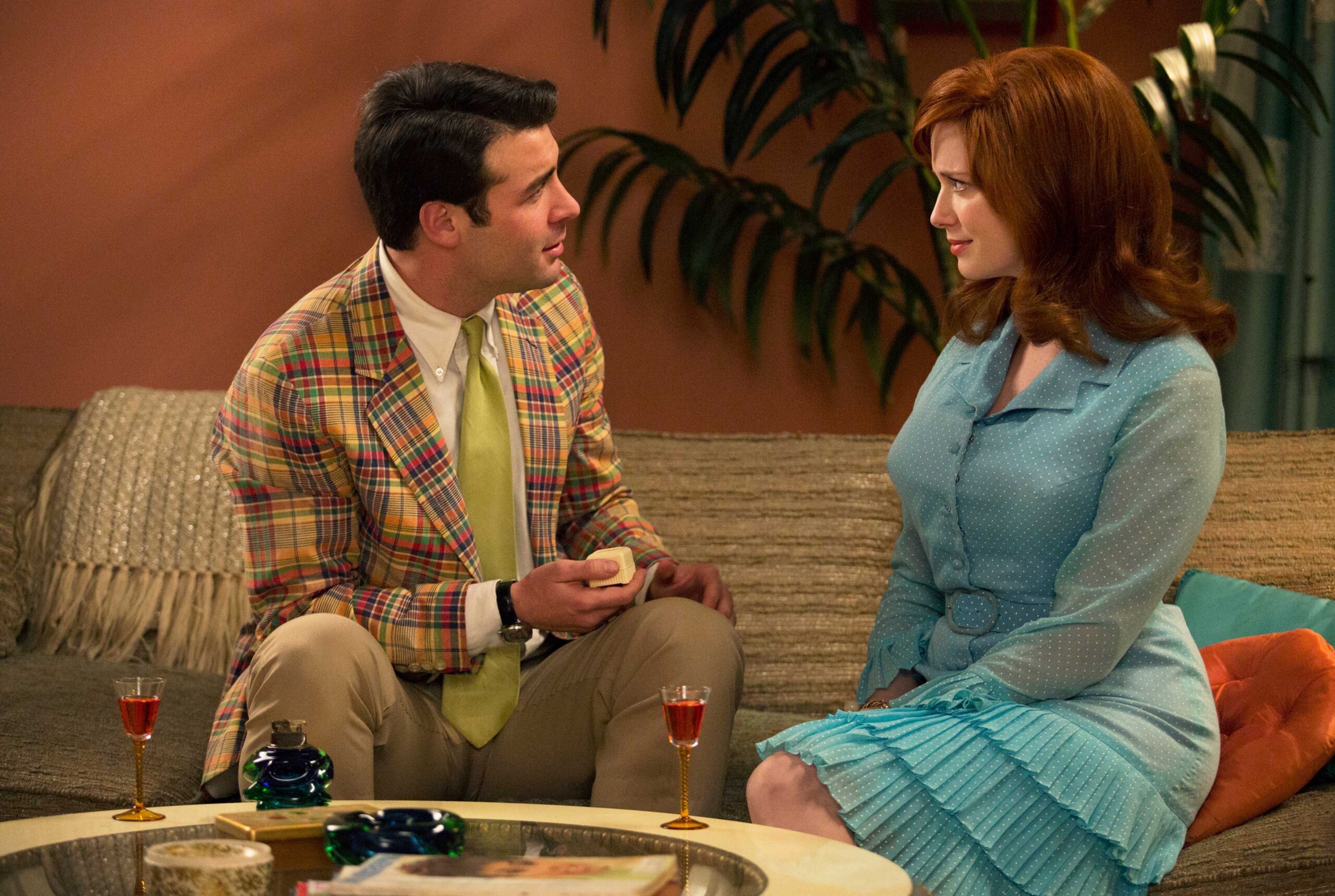 "I always describe 'Mad Men' as all the stars aligning. It was like there was magical fairy dust sprinkled on that production, because it just changed so many of our lives in profound and amazing ways," she said. "For all of us working on the show, … but also at that time people just gravitated to the whole entire design of that show, not only the costume design, but the production design, and hair and makeup. … It had global impact—this resurgence of appreciation and love for mid-century modern."
The 1960s was another period of culture clashes, and it actually changed greatly from the beginning of the decade to the end in terms of fashion. The looks remain iconic in the American mind. "I've always felt the reason the clothing feels accessible to this day: … People can still relate to the period," Bryant said.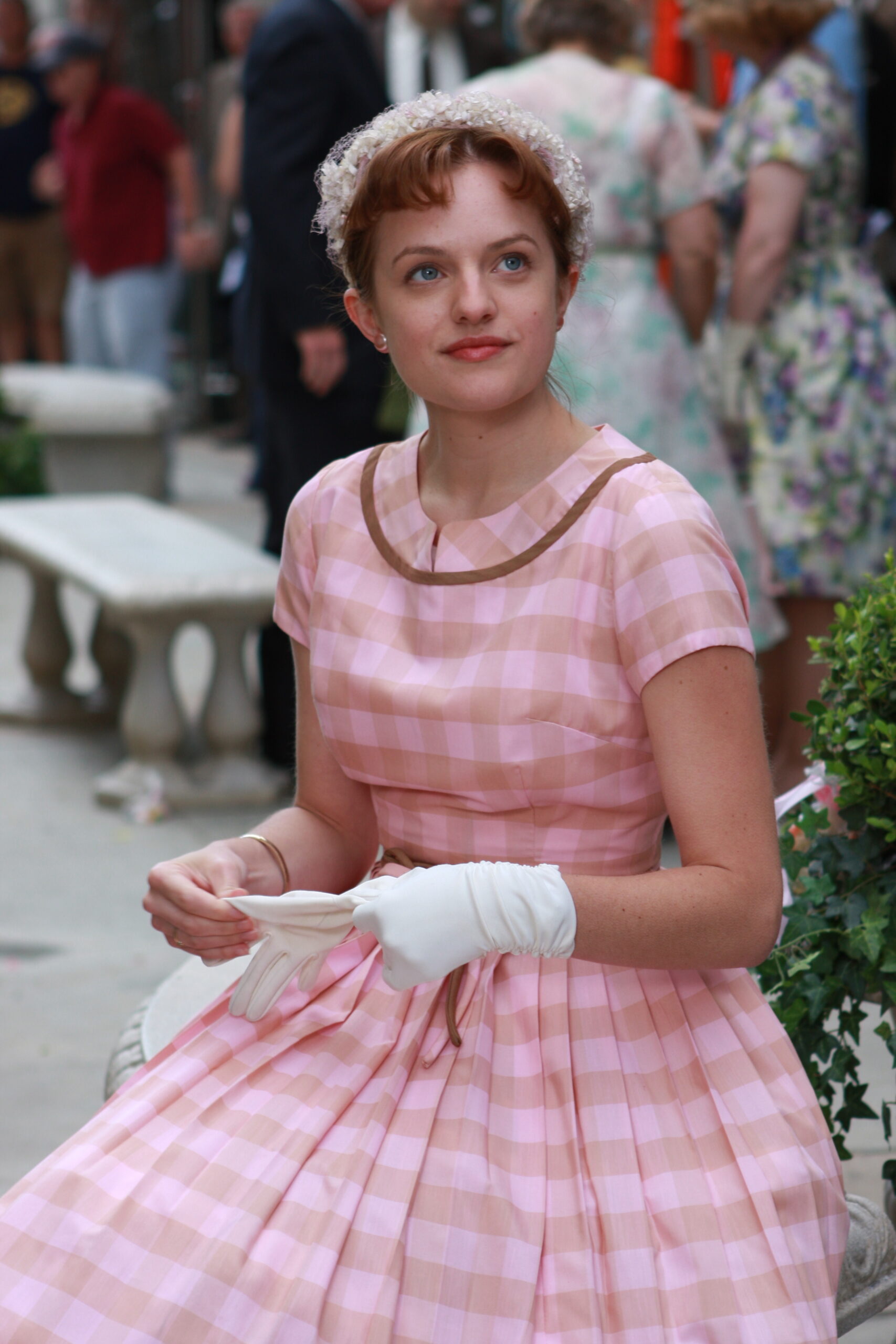 The success of the show, and its cultural impact, led to several fashion collaborations. Bryant designed a "Mad Men" edition Brooks Brothers suit; created three collections with Banana Republic; wrote a book on fashion; designed uniforms for the Watergate Hotel staff in Washington, D.C.; and made a dress collection for high-end fashion brand Black Halo and a shoe collection. She was about to leave film for fashion when actress Eva Longoria invited her to work on "Telenovela." "We had so much fun, and telenovelas are so over-the-top," Bryant said. The soap opera was filled with lavish gowns and matching shoes.
Television is experiencing what many refer to as a golden age, and even the global pandemic couldn't put a dent in the amount of programming coming out of every studio. The pandemic was a blessing in that Bryant got to spend three months with all her family, longer than she had since college. After that break, in the past three-and-a-half years, she's been busier than she's ever been.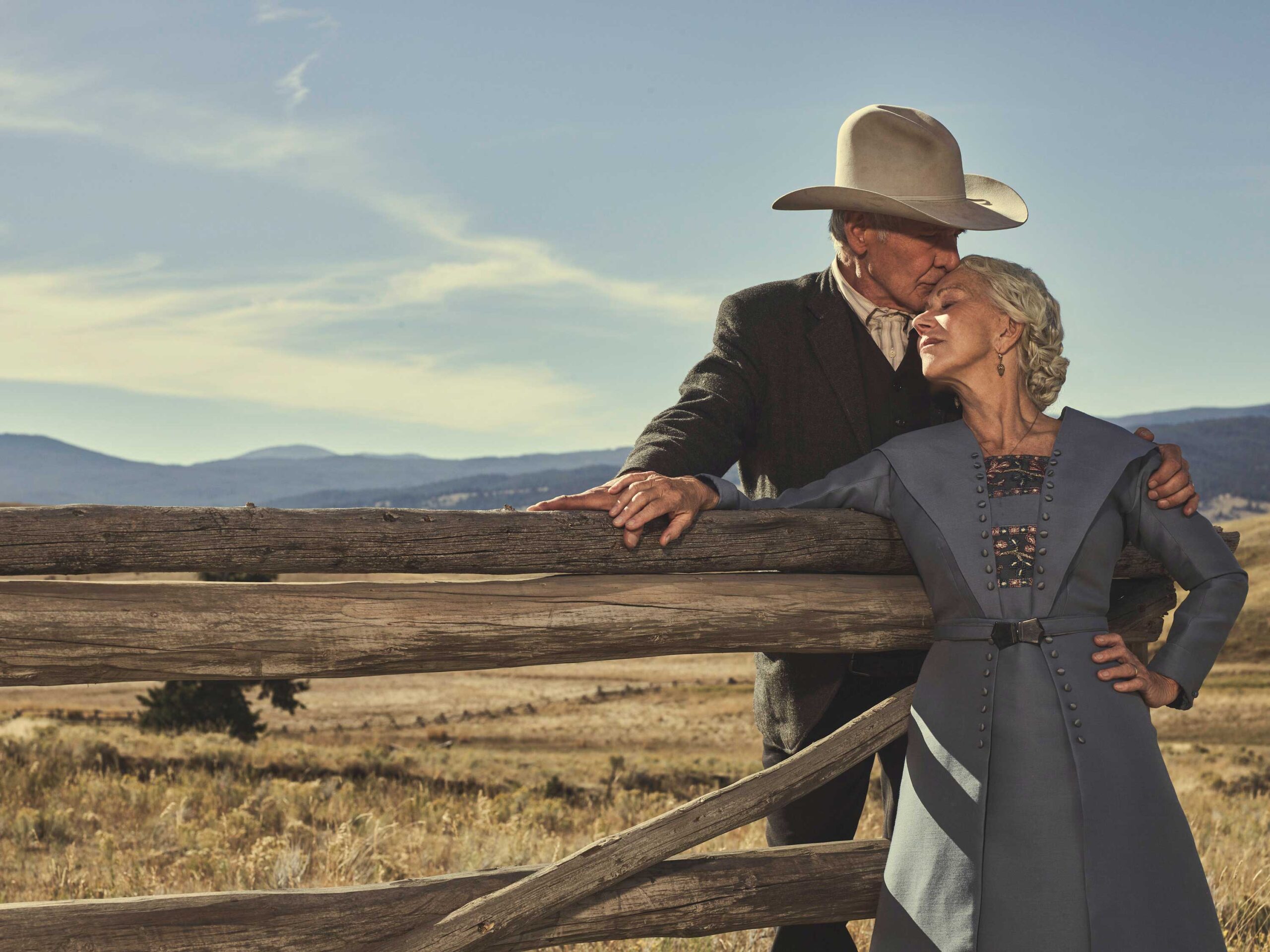 The Fantasy
Bryant's own personal style runs toward the feminine, romantic, and glamorous. At work, she dresses in all black, or all white, and boots—always high-heeled. Her team likes to joke that it's going to be a bad day if they ever see her in sneakers off the tennis court.
"I love the 1770s—French Rococo. The men are fancier than the women in some cases. I would love to design a fantasy Disney movie, I would love that. Anything that's period fantasy would be a dream," she said. A Rococo-period project hasn't come calling yet, but Bryant has begun working with Will Smith and Martin Lawrence on "Bad Boys 4"; will be back to work on "1923"; is the resident designer for outdoor clothing brand Tom Beckbe; and is designing the uniforms for Lone Mountain Ranch in Big Sky, Montana. The Western theme is a timeless one.
Bryant's schedule is packed, but she's become well-versed in work-life balance. "I always say to my team, do not let this job rob you of your beauty." These days, joy is found in the daily, little things—meditation, practicing gratitude, dinners with friends, being in nature. "The lesson that I still learn is just relax, and believe in yourself. Especially as a creative person, we have to remind ourselves of that a lot. It all works out as it should."
Perhaps the pinnacle of creation is being able to bring a new world to life. It's certainly rewarding for Bryant. "I'm truly passionate about designing period pieces, because it is creating a whole entire world," Bryant said. "It's part of creating a fantasy in a way. It's like time travel."
From Aug. Issue, Volume 3