He is the great-grandson of a famed Alabama governor. He grew up in the rich districts of Washington, D.C., before becoming a quintessential snowbird: part-time New Englander and part-time Floridian.
Nick Mele knows he grew up privileged, with the ocean-opulent milieu of Newport, Rhode Island, serving as his childhood playground in the summer and the aristocratic venues of Palm Beach during the winter.
He has rubbed elbows with the most elite of the elites, who have thought nothing of allowing Mele to hang out and photograph them in their "ordinary" lives. He compiled the highlights of his summer adventures into the book "Newport Summer," a mesmerizing pictorial that mingles—as Nick dubbed them—"the last bastions of old school American high society" with his own family, including his wife and their two young sons. With his sweet sense of humor, Mele calls them his "kid monsters."
The would-be envy of any photographer, the 39-year-old modestly regards those days as more of a hobby among friends. As far as wedding shoots go—the proverbial bread and butter of most pros—"I'd rather never do one again," he breezily proclaimed.
Of all things, for the silver-spooned Andover (prep school) graduate, the thing Mele craves the most is being hired to do marketing shoots: to put his brand of photography on a brand, he explained, that teases the imagination with an entire story line.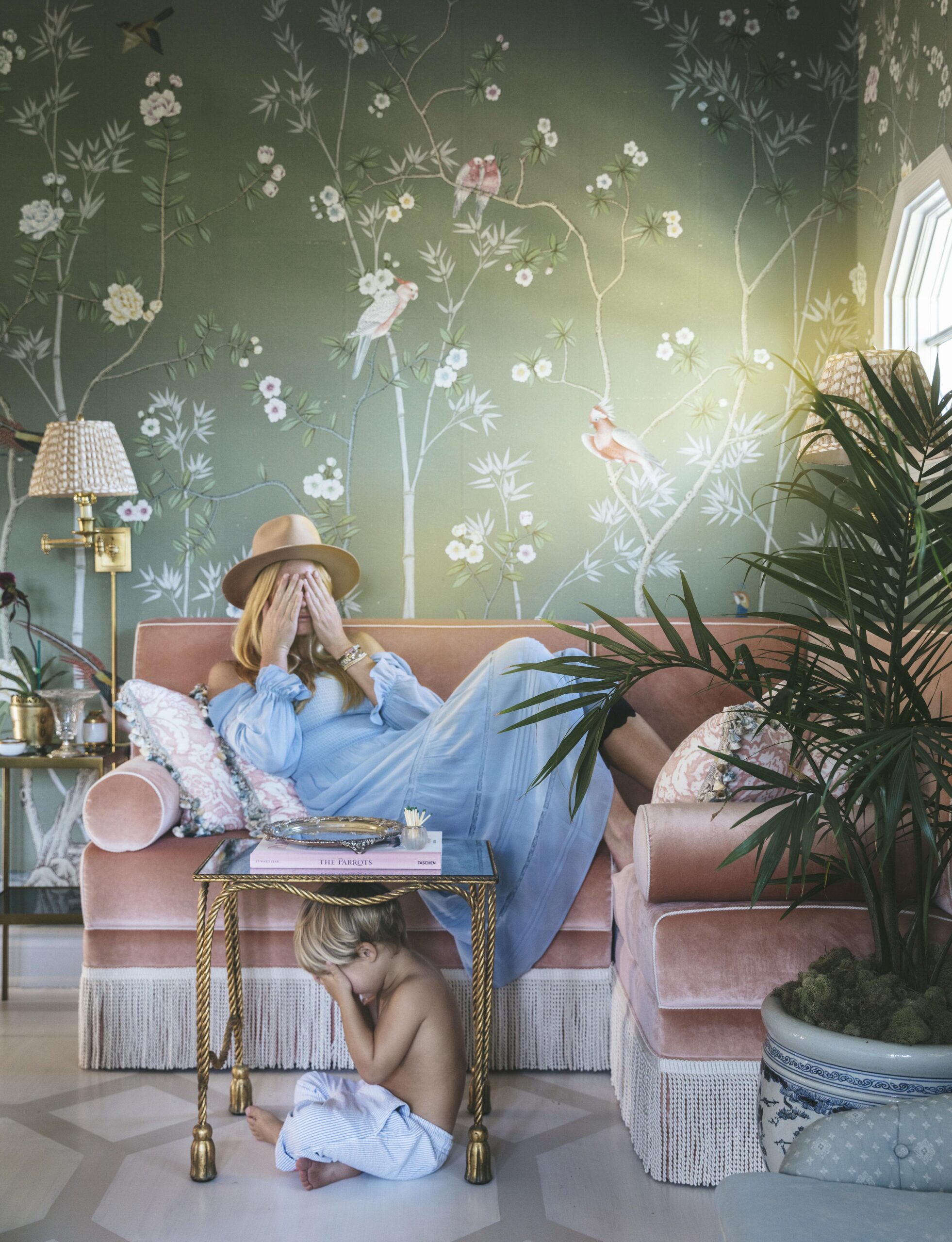 "For me, it's less about how pretty a picture is," he said, "and more about telling a story; it's more of a personality thing, and that means trusting me to set the scene from my camera's point of view."
Among his lengthy list of clients who trust him are Vanity Fair, The New York Times, and Town & Country. One of his favorite shoots was for shoe giant Sam Edelman, in which Mele himself appeared. The image, which depicts the tall, debonair Mele opposite a beautiful French model playing a newcomer to lavish living, appeared on billboards all over Los Angeles.
Sarah Wetenhall is the owner of The Colony Hotel, an iconic respite cradled by ocean vistas and Palm Beach's paradisaical luxury fashion stores. She trusted Mele enough to allow him to tie her up to a chair with Christmas lights and stick a corn cob in her mouth.
Named one of the top hoteliers in the world by Hotels Magazine, Wetenhall hired Mele to do a holiday campaign for the iconic hotel known affectionately among its A-list of clientele as the "Pink Paradise."
For the shoot, Mele also dressed Wetenhall's three young children in monkey suits and instructed them to climb trees next to their "restrained" well-dressed CEO mother. He did a similar shoot during the pandemic that captured the potentially zany reality of what life might be like quarantining in an empty, fancy hotel with three children under the age of 10—complete with Wetenhall's kids riding their bicycles through the hotel lobby, kayaking in the hotel's swimming pool, and having a tea party atop an elegant baby grand piano.
"Nick has such an appreciation for the charming and the irreverent that, when combined with his brilliant eye—magic happens," reflected Wetenhall, adding that life would not be the same at The Colony if Mele hadn't been the one to "tell its story."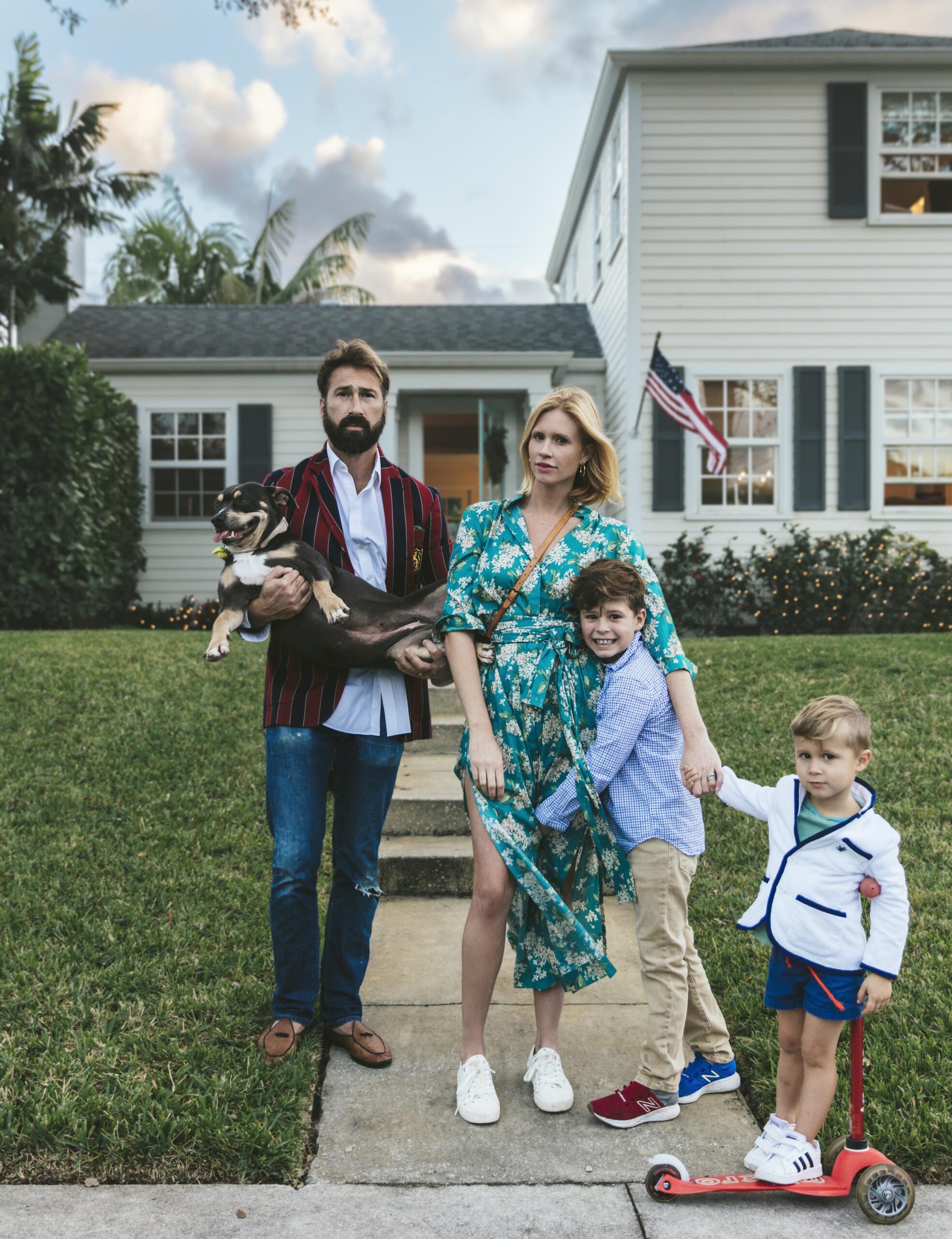 Mele indeed underscores humor as a key ingredient to his success. There are also the little things that count, like never showing up to a shoot "looking like a photographer."
"I try to go to these things and be the best dressed person there and really fit in," said Mele. "I find a big part of taking people's pictures in places like that is making them feel comfortable, and I like them to see me as another guest who happens to have a camera."
He is unabashed about drawing ideas from some of the world's most influential photographers, or whom he calls the "the greats." Slim Aaron, Douglas Friedman, Tina Barney, and Patrick McMullan are his foremost idols. But he turns to them not to copy their styles, Mele emphasized, but to study how they broke the rules, such as "using an overly harsh flash" and actually "having it work."
"The most successful photographers and the ones I really love," Mele shared, "are the ones that have a really strong brand and a very strong vision and you could look at them and be like—'That's their signature.'"
Nick also sometimes breaks the rules when it comes to drawing inspiration. His grandmother Marion "Oatsie" Charles, who died at the age of 99 in 2018, did not approve of him taking up such a poor man's trade as photography. Mele said he was actually "a little afraid of her" when he was a little boy because she was so commanding.
She would end up being his greatest influence.
The granddaughter of Alabama Governor William Oates, known for fighting in the Civil War with only one arm, Oatsie—as everyone called her—was as uncontrolled as she was connected. She was friends with the Kennedys and someone whom Nancy Reagan was introduced to as part of her unofficial inauguration into the White House's high society—and not the other way around.
When Ronald Reagan died, Oatsie was, of course, invited to the president's funeral, and she recruited her college-age grandson Mele to take her. When a low-flying plane was suspected of attempting to attack the Capitol building, U.S. Secret Service burst into the Rotunda and ordered everyone to evacuate.
After Mele anxiously navigated his wheelchair-bound grandmother through the throng of frenzied funeral-goers fleeing for safety, instead of thanking him, she chastised him for not going back after her beloved tigerwood cane that she had dropped in the chaos of their hurried escape.
"She never entered a room that wasn't absolutely thrilled to see her," Mele both mused and reflected.
It sounds like the apple doesn't fall far from the tree, or perhaps in Nick's case, palm trees.
As Wetenhall summed it up: "You can't live in Palm Beach and not know Nick Mele."
This article was originally published in American Essence magazine.